Hulu has plenty of anime shows to choose from for longtime viewers or anyone wanting to dip their toes into the industry. It doesn't have many exclusive shows like Netflix, which has hits like The Seven Deadly Sins and Beastars, but Hulu's selection is vast and impressive.
Along with some of the most popular and beloved anime of all time, Hulu has quite a few Fall 2022 series; in fact, most of the season's biggest shows are on the streaming service. What are the best anime on Hulu that subscribers should seek out?
My Hero Academia
| | |
| --- | --- |
| Japanese Title | Boku no Hero Academia |
| Genre | Superhero Action |
| Number of Episodes on Hulu | 138 |
An argument can be made that My Hero Academia has been overexposed in the last few years, resulting in diminishing returns during its most recent seasons. This criticism has merit, but even at its worst, this superhero anime is still pretty entertaining; at its best, MHA compares favorably with nearly any show out there.
Set in a universe where super-powered people are commonplace, people with extra special quirks can attend schools specifically designed to prepare their student bodies for a future in heroics. Izuku Midoriya was not born with one of these gifts, but his destiny changes when he meets his idol, All Might. Fall 2022's season 6 was an improvement over its immediate predecessors, bringing My Hero Academia back to its glory days.
Chainsaw Man
| | |
| --- | --- |
| Japanese Title | Chainsaw Man |
| Genre | Battle Shonen |
| Number of Episodes on Hulu | 12 |
The most highly anticipated anime of Fall 2022, Chainsaw Man is a violent battle shonen series about Denji, a devil hunter who can transform any body part into the eponymous tool. At a glance, this premise might seem relatively run-of-the-mill for shonen, but its execution sets the show apart from the crowd. Gory and irreverent, the anime does not hold back on delivering the over-the-top mayhem that such a concept promises.
RELATED: The Best Fall 2022 Anime & Where To Watch Them
Chainsaw Man has well-choreographed action sequences that reflect Denji's chaotic personality. The series also does not neglect its secondary characters, particularly the women in the protagonist's life.
Bleach: Thousand-Year Blood War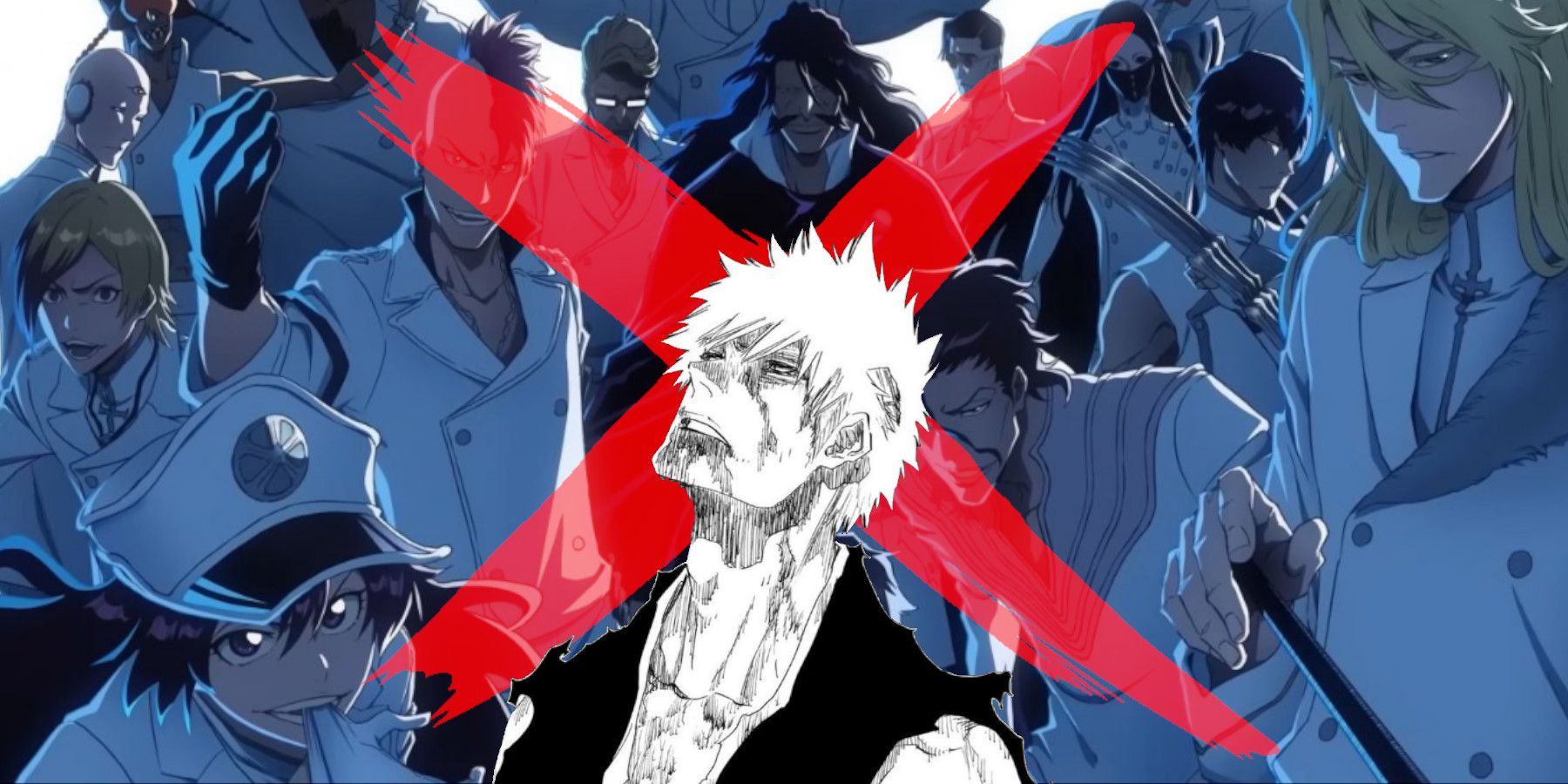 | | |
| --- | --- |
| Japanese Title | Bleach: Sennen Kessen-hen |
| Genre | Battle Shonen |
| Number of Episodes on Hulu | 13 |
After a decade, Bleach is back from the dead to adapt the manga's final saga. Beautifully animated and fast-paced, Thousand-Year Blood War has gotten off to a blistering start. The arc finds the Soul Society under siege by the Quincy Clan, a conflict stemming from opposing ideologies regarding the execution of Hollows.
As awesome as this season has been, Thousand-Year Blood War is built upon the groundwork laid by the original series. While not every Bleach arc needs to be watched to appreciate the current storyline, some familiarity is required; luckily, Bleach is also on Hulu.
Mob Psycho 100 Season 3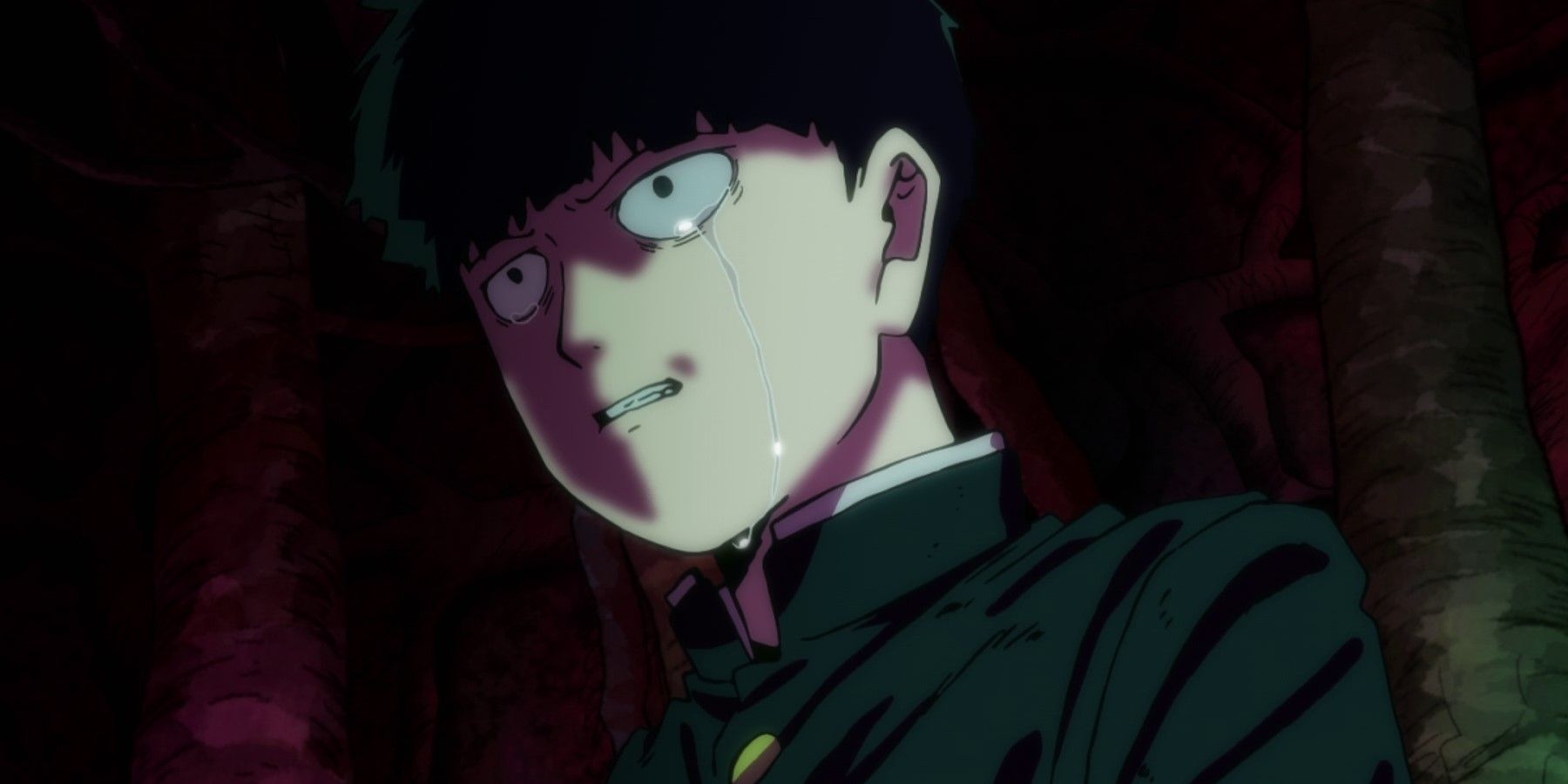 | | |
| --- | --- |
| Japanese Title | Mob Psycho 100 III |
| Genre | Supernatural, Comedy |
| Number of Episodes on Hulu | 12 |
Another highlight of Fall 2022, Mob Psycho 100 III finds the world's most powerful esper, Shigeo "Mob" Kageyama, dealing with the rise of the Psycho Helmet Cult. As he is directly responsible for creating the cult's object of worship and leaving a power vacuum by not assuming a leadership role, Mob has to take a more active position than usual, even if it means going up against someone he considers a friend.
Hulu only has season 3 of Mob Psycho 100, which is not ideal as it is recommended that newcomers watch the show from the beginning. In terms of quality, this cour is among Hulu's best anime, one that expertly balances action and comedy.
Spy X Family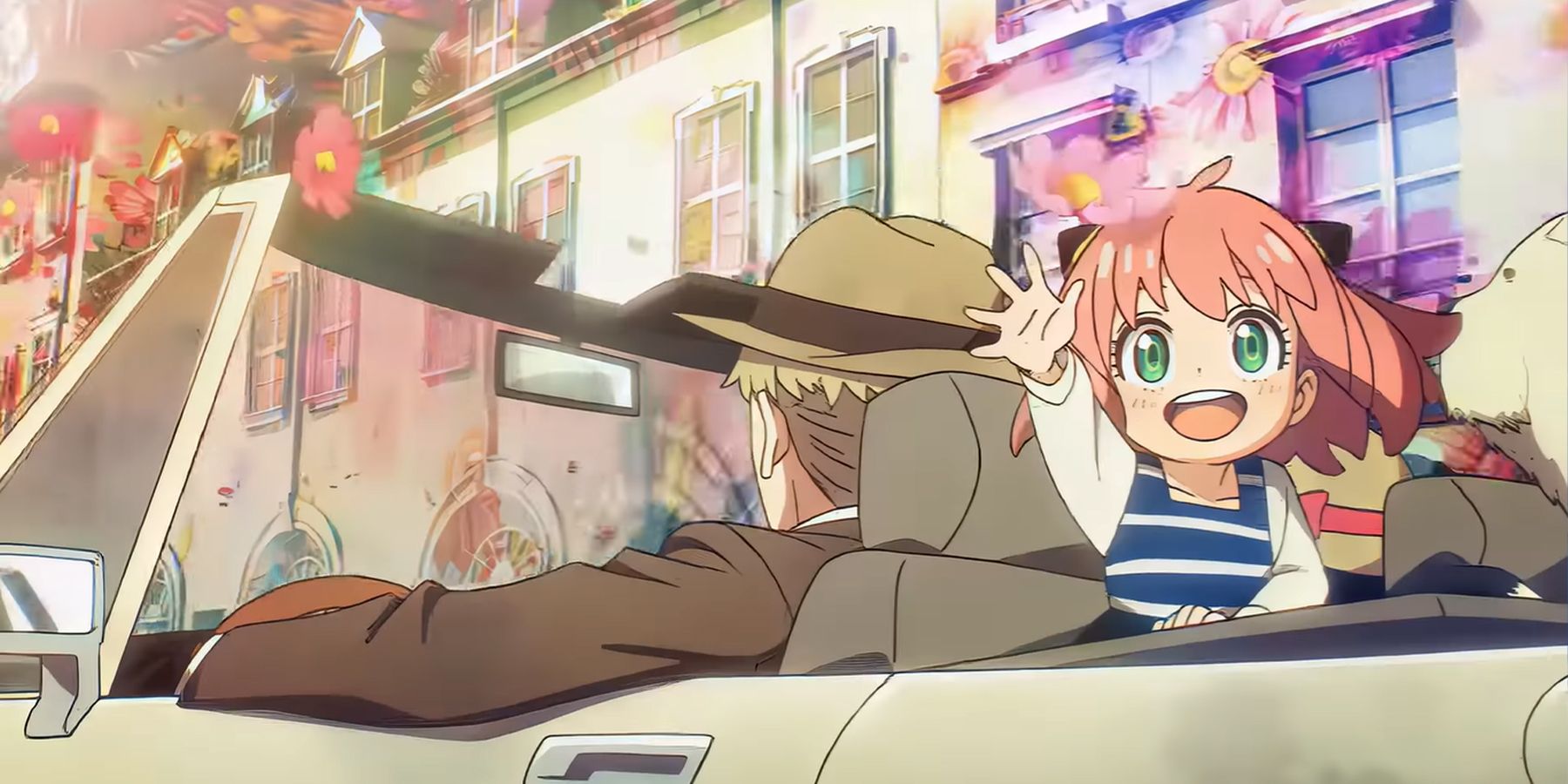 | | |
| --- | --- |
| Japanese Title | Spy x Family |
| Genre | Action Comedy |
| Number of Episodes on Hulu | 25 |
Spy x Family follows the most unconventional family in anime – a spy, Twilight, adopts a telepathic child, Anya, and marries an assassin, Yor. Naturally, all three characters keep these parts of their lives a secret from each other, creating the perfect recipe for hi-jinks and tension.
RELATED: Spy X Family: Every Main Character's Age, Height, & Birthday
Spy x Family leans heavily into comedy, particularly when it comes to Anya, but the anime also takes its premise and characters fairly seriously. Charming and creative, Spy x Family was a highlight of the Spring 2022 season and, those episodes alone make this one of the best anime on Hulu. However, the Forger family's story is far from done as season 2 has been confirmed for 2023.
The Devil Is A Part-Timer!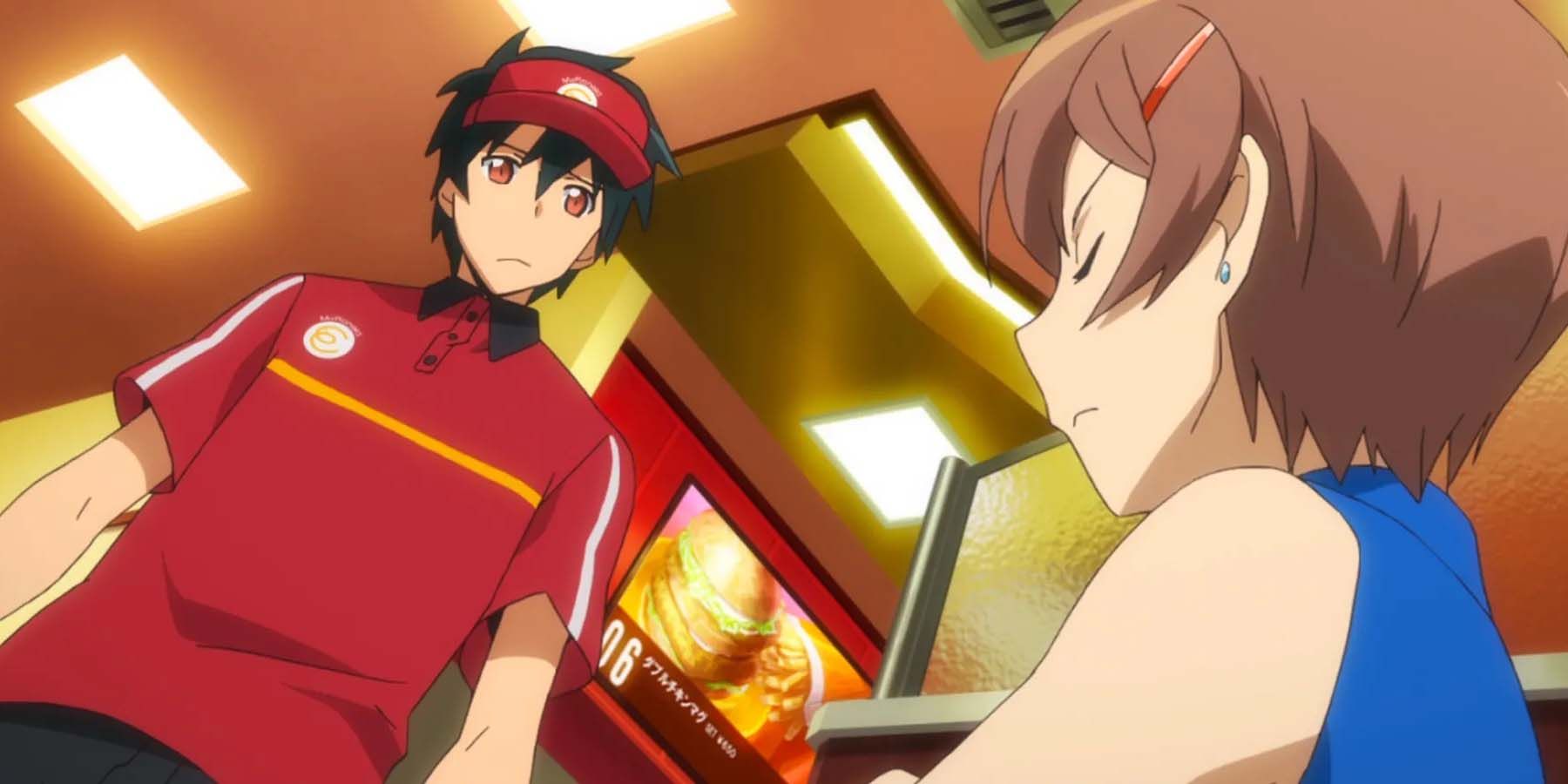 | | |
| --- | --- |
| Japanese Title | Hataraku Maou-sama! |
| Genre | Isekai Comedy |
| Number of Episodes on Hulu | 24 |
Hulu has an impressive selection of anime, however, the service does not have much in the way of currently airing shows. The Devil is a Part-Timer! is one of the few exceptions as the long-awaited season 2 is airing on Hulu. A reverse isekai, this anime follows a defeated and weakened Satan as he tries to regain his footing on Earth. As he needs to make ends meet, the Demon Lord christens himself as Sadao and takes on a job at a fast food chain restaurant, a role he plans to use to regain his former glory.
The Devil is a Part-Timer! is a charming and easy watch that blends comedy, slice of life, and fantasy elements. The show does not overuse its "fish out of water" premise, opting to present Sadao and his cohorts, Shirou Ashiya and Hanzou Urushihara, as reasonably competent.
Puella Magi Madoka Magica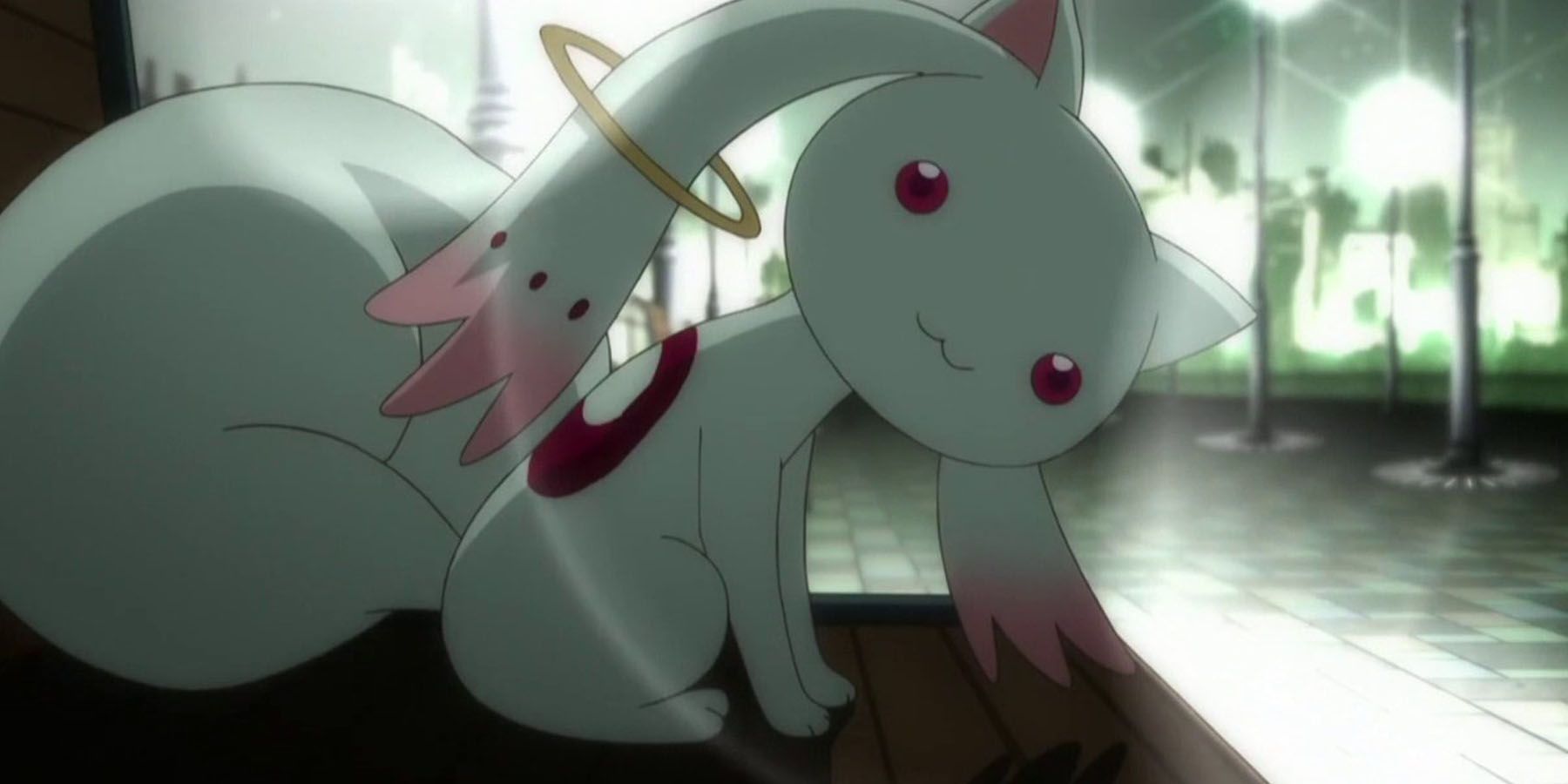 | | |
| --- | --- |
| Japanese Title | Mahou Shoujo Madoka Magica |
| Genre | Magical Girl |
| Number of Episodes on Hulu | 12 |
Puella Magi Madoka Magica has magical girls, an adorable mmascot, and existential dread. Well-known for twisting the conventions of its genre, Madoka Magica is a challenging watch that dedicates most of its runtime to breaking down its characters. Although not the first "dark" magical girl anime, Shaft's series is arguably the definitive and best example of this type of series.
Madoka Kaname and Sayaka Miki are approached by a strange animal who agrees to grant each of them a wish in exchange for them becoming magical girls. Despite a classmate cautioning them against accepting the request, Madoka and Sayaka cannot help but be intrigued by the prospect.
Yu Yu Hakusho: Ghost Files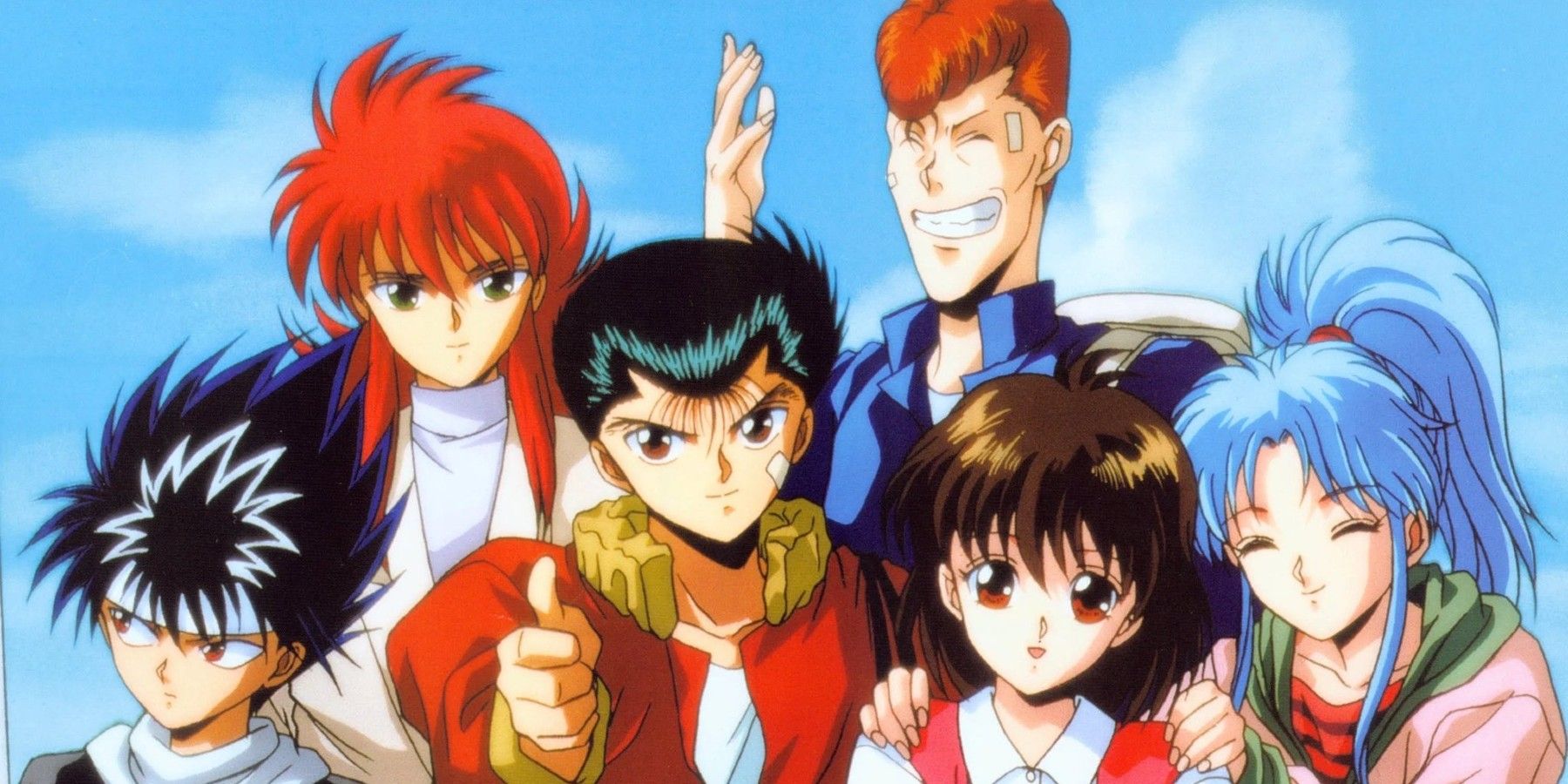 | | |
| --- | --- |
| Japanese Title | Yuu Yuu Hakusho |
| Genre | Battle Shonen |
| Number of Episodes on Hulu | 56 |
Yoshihiro Togashi's shonen classic stands alongside Dragon Ball Z as the genre's definitive '90s entry-level anime. Nearly three decades after its debut, Yu Yu Hakusho has aged beautifully, courtesy of its timeless characters, strong animation, brilliant fights, and blend of conventional and experimental storytelling techniques.
RELATED: The Best Anime Series For People Who Don't Like Anime
Yu Yu Hakusho follows Yusuke Urameshi, a delinquent who dies saving a child but is brought back and tasked with working as a spirit detective. The anime's "Dark Tournament" is perhaps the greatest tournament arc in anime. Unfortunately, Hulu only has the first 56 episodes of Yu Yu Hakusho.
Hunter x Hunter is also on Hulu, but only the first 79 episodes.
One-Punch Man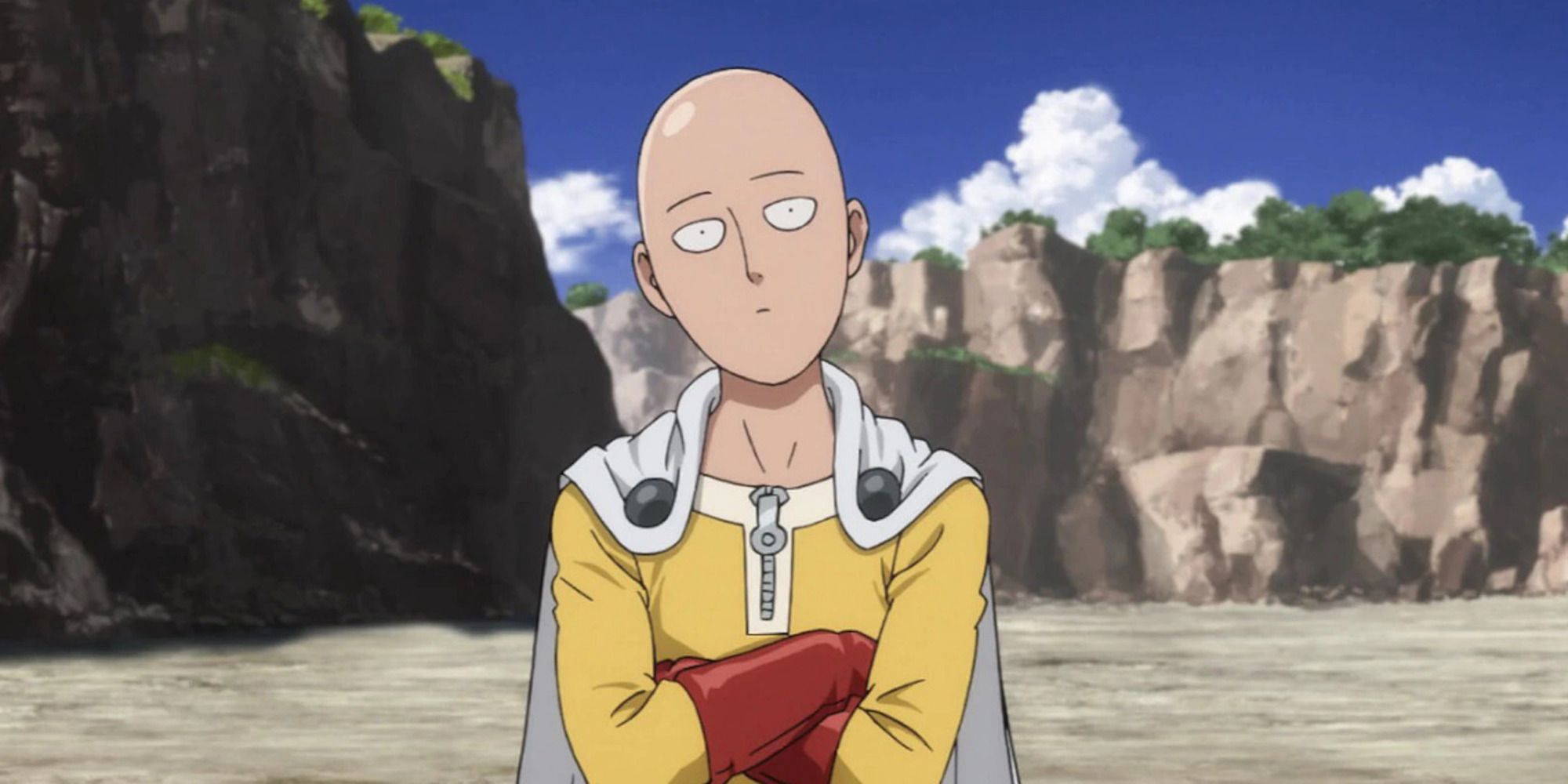 | | |
| --- | --- |
| Japanese Title | One Punch Man |
| Genre | Superhero |
| Number of Episodes on Hulu | 24 |
What if a hero was too powerful? That's the question asked by One-Punch Man, an anime that delivers what its title advertises and more. Saitama is so powerful that he defeats all opponents with just a single punch, which quickly turns the superhero life into a bore-fest.
One-Punch Man's season 1 was animated by Madhouse and is some of the studio's best post-2010s work. Season 2 doesn't quite manage to replicate the same animation quality, but it is still a decent watch since the storytelling is just as good as its predecessor.
Naruto & Shippuden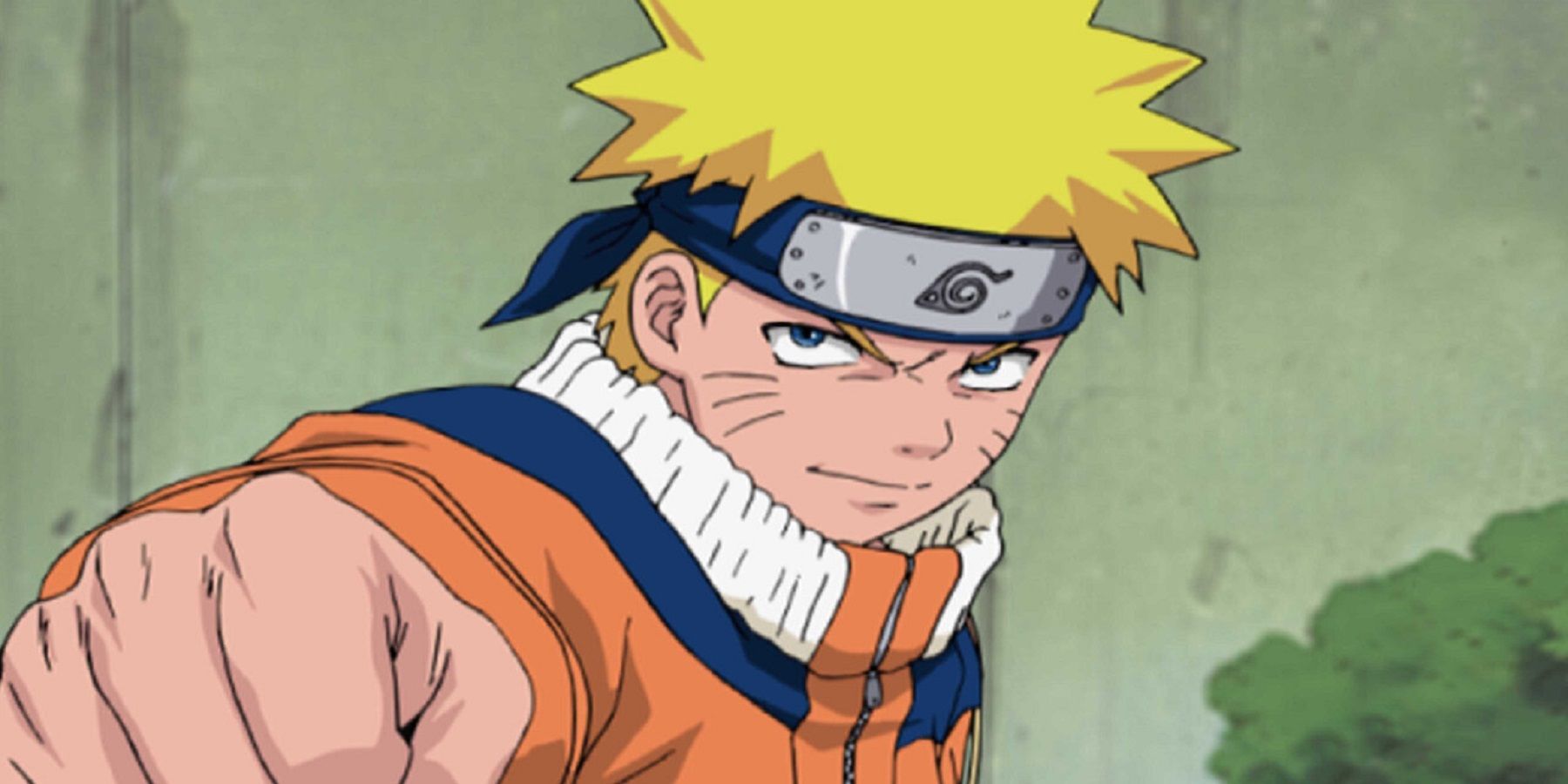 | | |
| --- | --- |
| Japanese Title | Naruto |
| Genre | Battle Shonen |
| Number of Episodes on Hulu | 698 |
Naruto is an all-time shonen classic, one that has retained contemporary relevancy due to its sequel, Boruto: Naruto Next Generations. The latter's first 35 episodes are on Hulu, but the series has struggled to fill its predecessor's massive shoes. Naruto and its continuation, Naruto Shippuden, chronicle the eponymous shinobi's journey as he goes from an outcast to a beloved hero.
Handled by Studio Pierrot, both seasons generally have impressive animation, particularly during fight sequences. Naruto is, admittedly, an investment, and the anime does suffer from some pacing issues; however, if the series clicks with a viewer, they can look forward to months of shonen goodness.
JoJo's Bizarre Adventure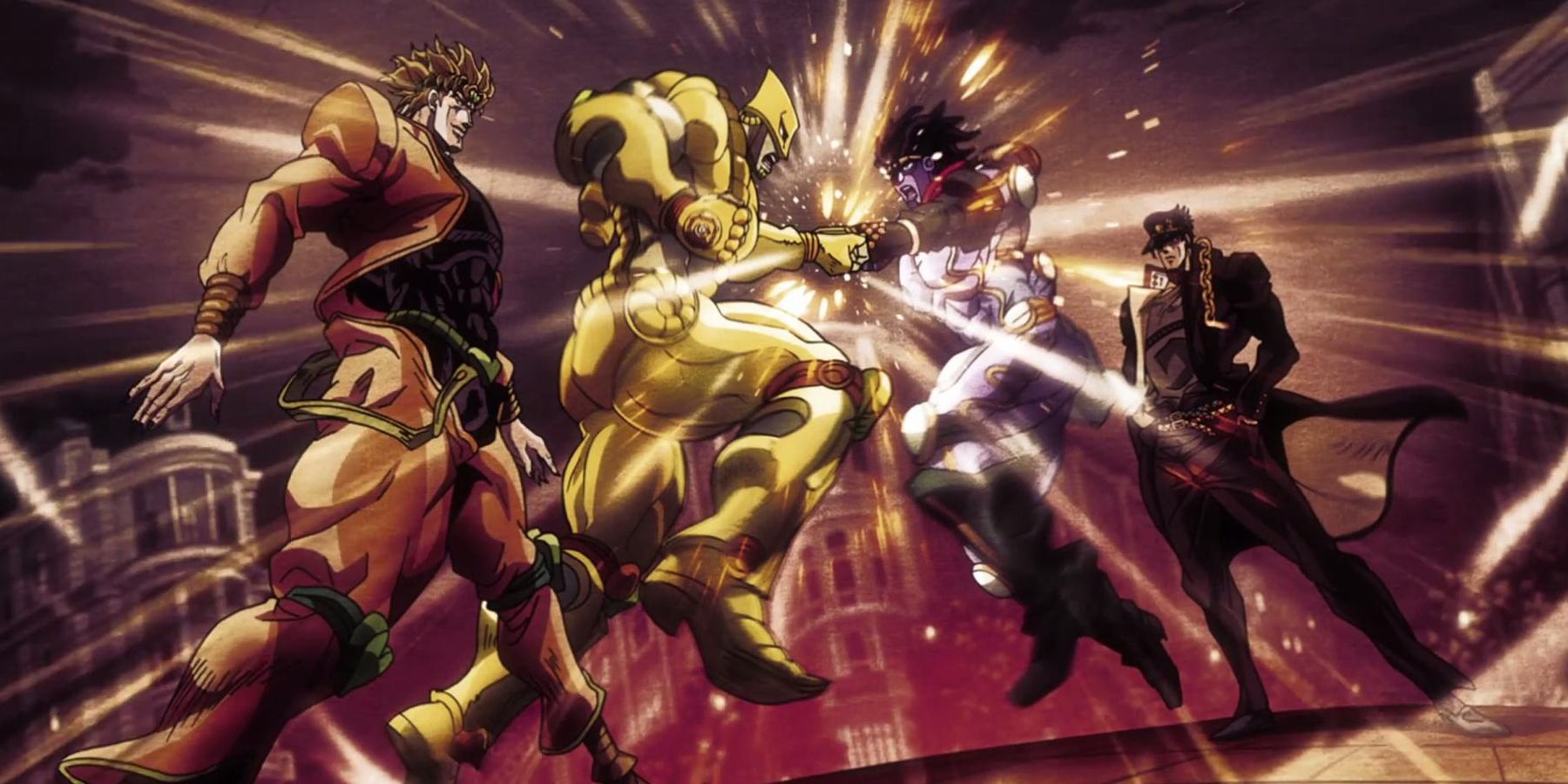 | | |
| --- | --- |
| Japanese Title | JoJo no Kimyou na Bouken |
| Genre | Battle Shonen |
| Number of Episodes on Hulu | 113 |
Hirohiko Araki's JoJo's Bizarre Adventure is simultaneously an old and modern shonen manga, debuting all the way back in 1987 and still going strong to this day. Split into parts dedicated to different generations of Joestars, JoJo is defined by gloriously over-the-top battles, larger-than-life characters, and Stands, the latter of which is one of battle shonen's quintessential power systems.
RELATED: The Most Detestable Characters In JoJo's Bizzare Adventures
While the anime is currently adapting the manga's sixth arc, Stone Ocean, Hulu only has the first four parts. This still provides more than 100 episodes worth of content, including arguably the show's best arc, Diamond Is Unbreakable. JoJo's Bizarre Adventure's versatility is its greatest strength and biggest weakness; each saga not only introduces new characters and a fresh setting, but they are also structured differently. Consequently, the show's appeal can vary greatly from season to season.
Rascal Does Not Dream Of Bunny Girl Senpai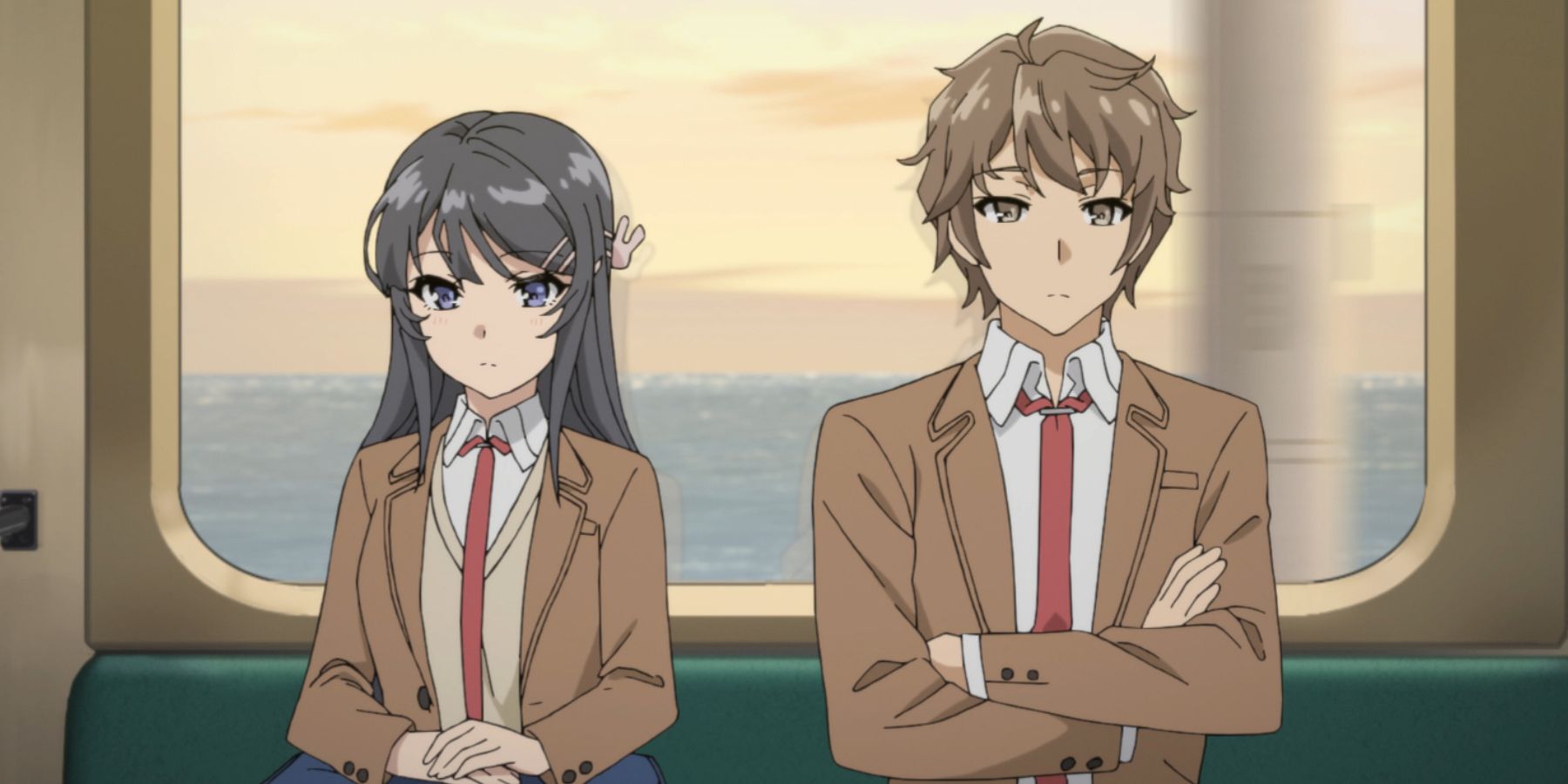 | | |
| --- | --- |
| Japanese Title | Seishun Buta Yarou wa Bunny Girl Senpai no Yume wo Minai |
| Genre | Supernatural Drama |
| Number of Episodes on Hulu | 13 |
Do not judge this anime by its title, as Rascal Does Not Dream Of Bunny Girl Senpai is a smartly written supernatural drama with a comedic edge and a hint of romance. Puberty Syndrome manifests the insecurities of teenagers in everyday life; for example, a person who feels like nobody knows them would find their presence slipping to the point that they could disappear.
Split into numerous arcs, Sakuta Azusagawa helps out a number of girls suffering from this syndrome. The titular bunny girl takes center stage in the first storyline, although she remains a fixture throughout the series.
Hikaru No Go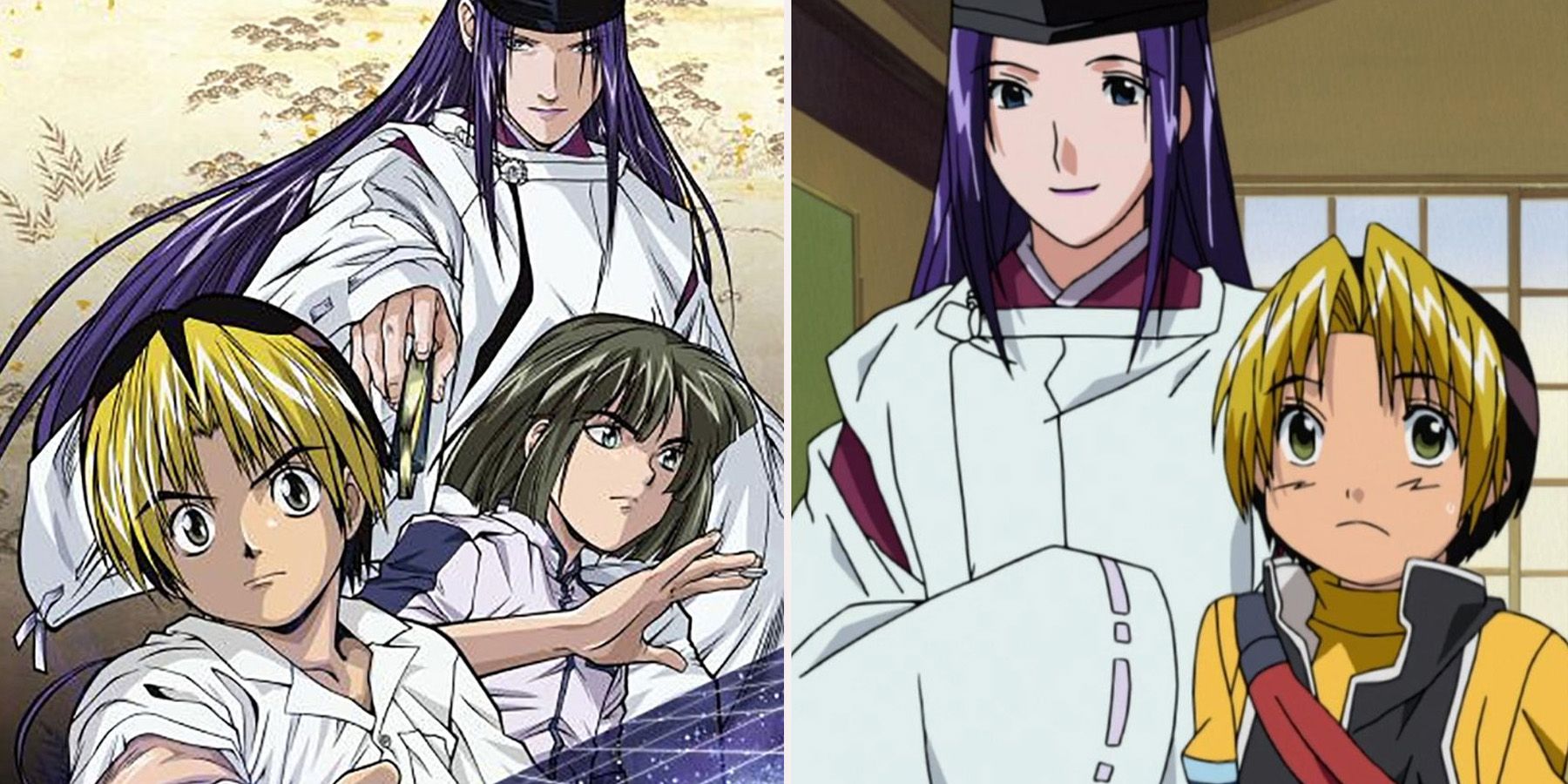 | | |
| --- | --- |
| Japanese Title | Hikaru no Go |
| Genre | Sports |
| Number of Episodes on Hulu | 35 |
Sports anime can be hard sells even if they involve a popular activity such as soccer or baseball, and that goes triple for Hikaru no Go. Centering around the Go board game, this anime's subject is such a specifically Eastern pastime that Western people might be put off, especially since the main activity is not easy to follow. However, like the best sports anime, familiarity with Go is not required to enjoy this show.
RELATED: Game Anime Everyone Should Watch
Hikaru no Go is named after Hikaru Shindo, a child who becomes possessed by the spirit of Sai, a legendary Go player from yesteryear. The two get along quite well, and their friendship leads Hikaru to gradually become enamored with Go while developing an intense rivalry with Akira Toya. Rather than get bogged down in explaining the board game's rules (although there is some of that too), Hikaru no Go devotes most of its time to its characters, quite a few of which undergo fantastic development. Sadly, Hulu only has half of the anime's episodes, but it is a good place to start.
Is It Wrong To Try To Pick Up Girls In A Dungeon?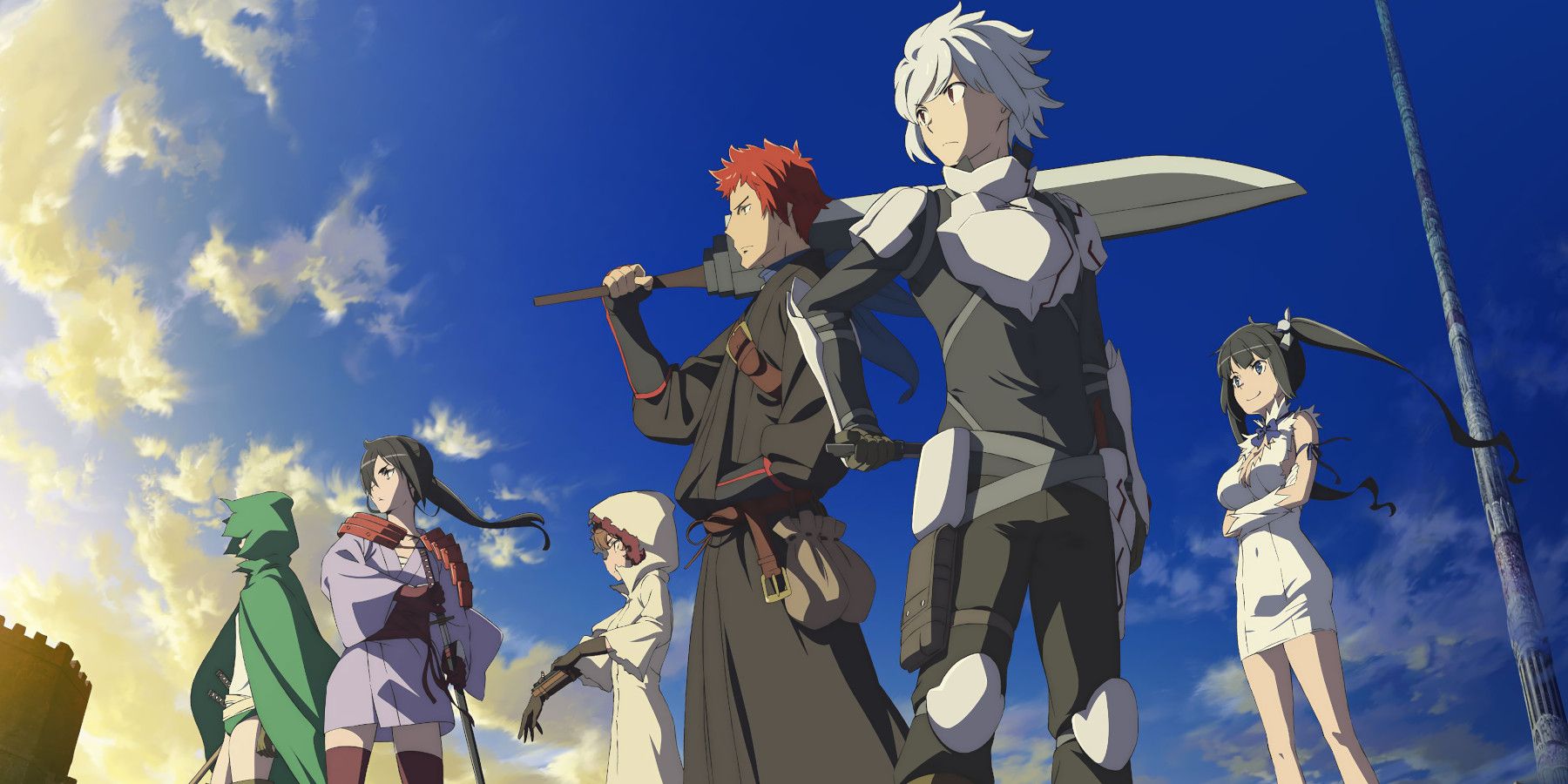 | | |
| --- | --- |
| Japanese Title | Dungeon ni Deai wo Motomeru no wa Machigatteiru Darou ka |
| Genre | Action |
| Number of Episodes on Hulu | 37 |
Based on Fujino Omori's light novel series, Is It Wrong to Try to Pick Up Girls in a Dungeon? is set in a fascinating world where deities run Familias filled with adventurers. Naturally, not all of these groups have the same pedigree; for instance, the Hestia Familia only has one member, a rookie named Bell Cranel.
DanMachi chronicles Bell's rise as an adventurer, going from someone mocked for his weakness to a hero respected by many. The anime's first season prioritizes dungeon crawling, while the sequels focus more on the central city's socio-political climate. Both aspects are well executed, and the story builds an impressive roster of likable characters.
Unfortunately, DanMachi season 4 is not on Hulu.
Sailor Moon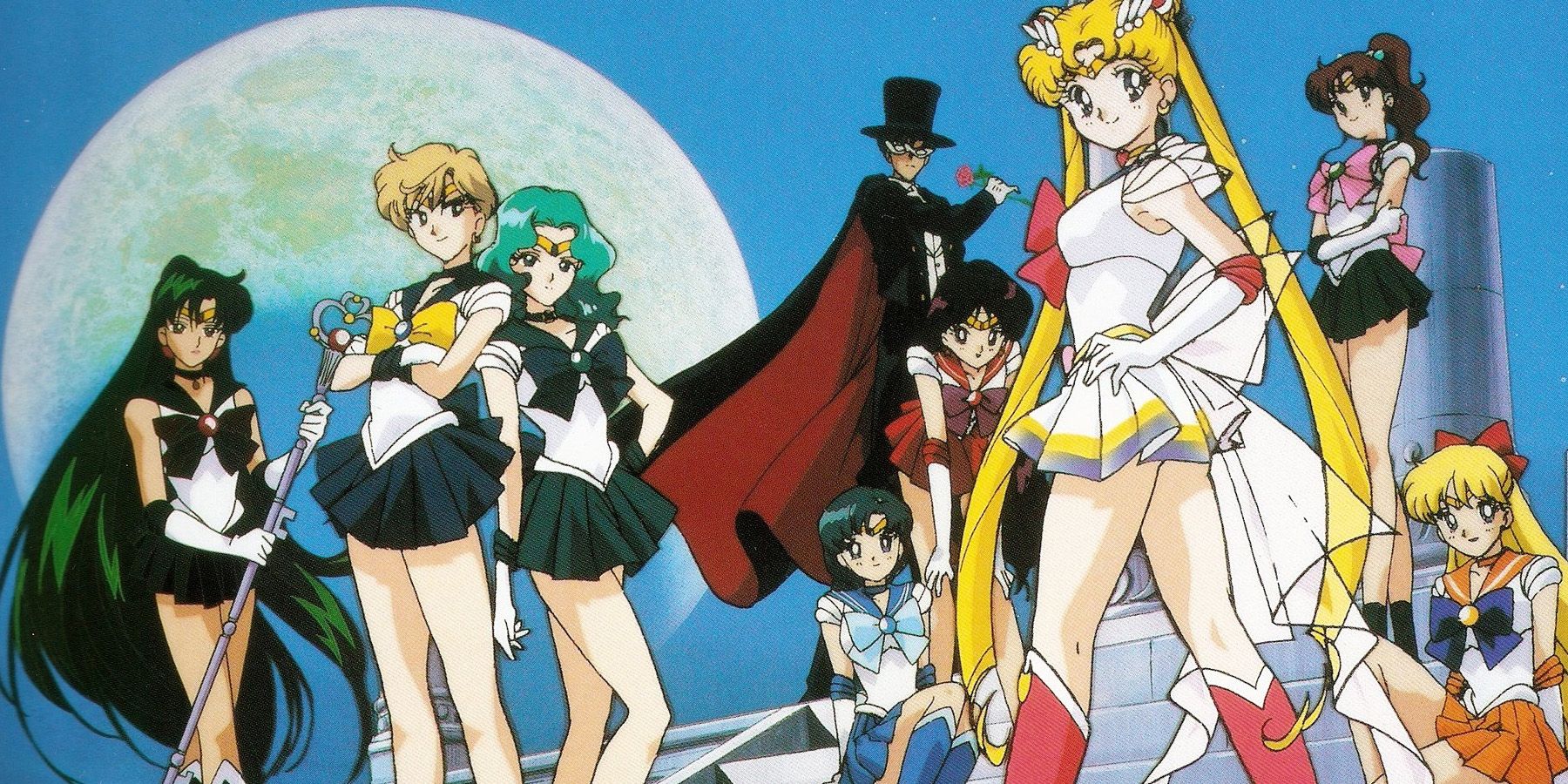 | | |
| --- | --- |
| Japanese Title | Bishoujo Senshi Sailor Moon |
| Genre | Magical Girls |
| Number of Episodes on Hulu | 239 (With Some Missing Episodes) |
What Dragon Ball and Fist of the North Star did for the international visibility of shonen series, Sailor Moon accomplished for shojo and magical girl anime. Hulu has most of the show's classic episodes along with Sailor Moon Crystal, so fans looking to re-experience Usagi and the other Sailor Guardians' stories will be well served by the streaming service.
Sailor Moon is certainly a product of its era, and that extends to its animation; however, the show's storytelling and characters are strong enough to allow the series to still be a magnetic watch all these decades later. The anime also maintains a high standard of quality throughout most of its run.
Inuyasha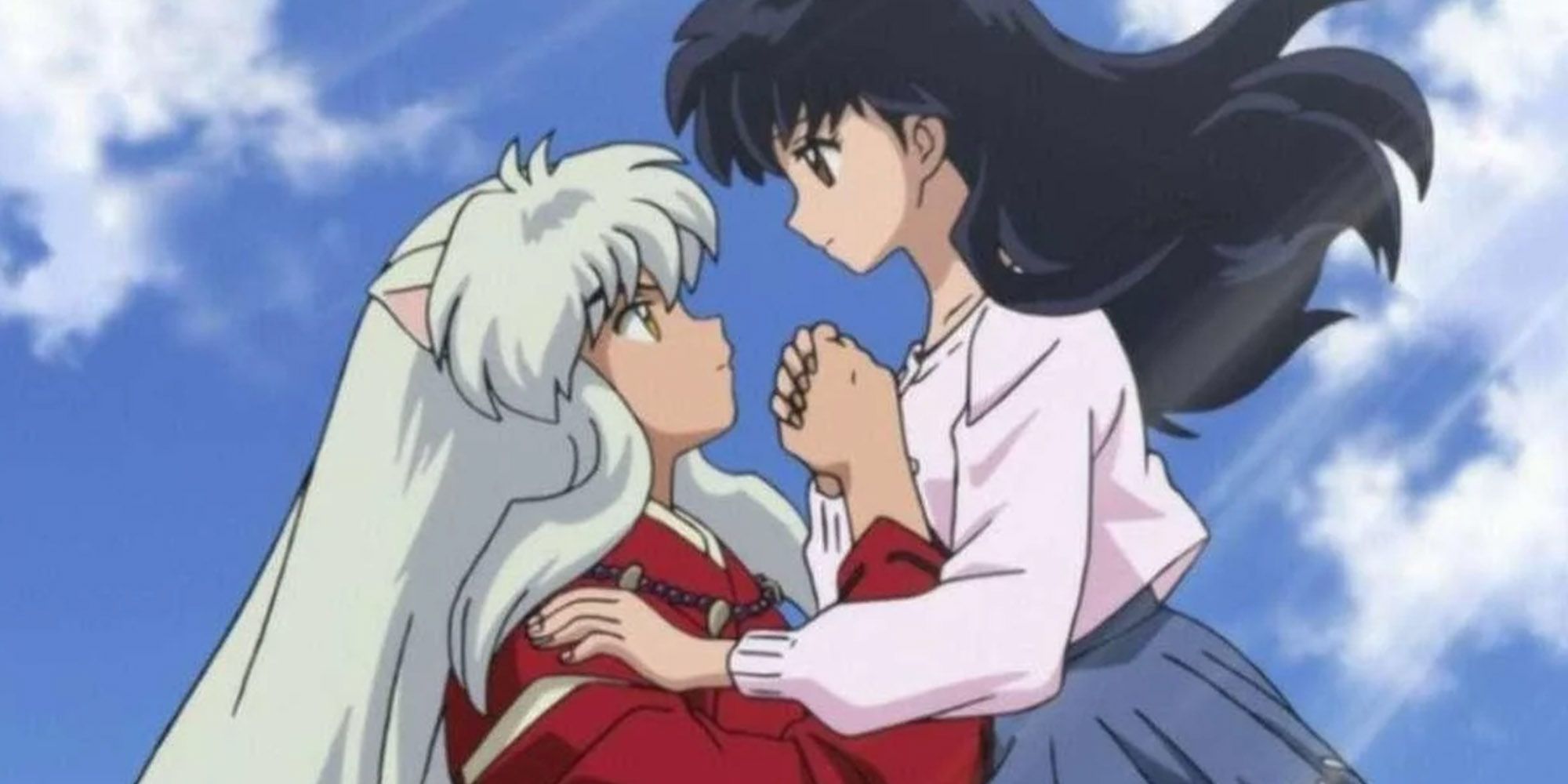 | | |
| --- | --- |
| Japanese Title | Inuyasha |
| Genre | Shonen, Action, Isekai |
| Number of Episodes on Hulu | 193 |
Inuyasha is an all-time classic that holds up pretty well after all these years. One of the earliest success stories in the isekai subgenre, the show follows a shrine maiden who is dragged to an alternate reality, where she meets the eponymous half-demon. Long story short, they have to go on a journey to retrieve fragments of a jewel, which proves to be anything but simple.
RELATED: Inuyasha: Everything to Know About the Shikon Jewel
Blending comedy, action, drama, and romance, Inuyasha does a splendid job of balancing different genres and tones, creating a complete and satisfying package. Although dated in some ways, Sunrise's animation is still impressive to this day. While available on other platforms, Hulu is one of the few services to offer all of Inuyasha's episodes. The site even has the sequel, Yashahime: Princess Half-Demon​​​​​​.
FLCL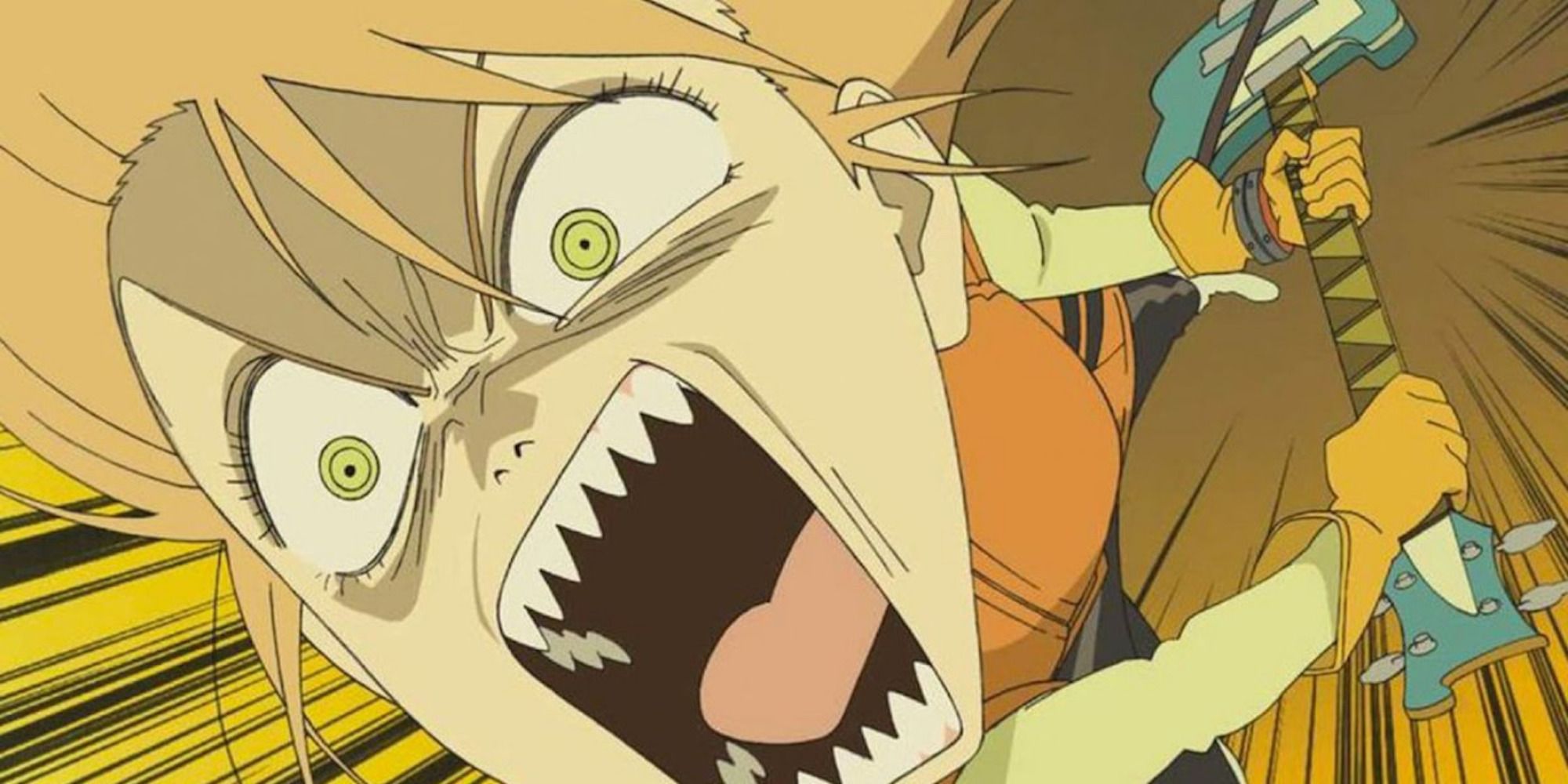 | | |
| --- | --- |
| Japanese Title | FLCL |
| Genre | Mecha, Avant Garde |
| Number of Episodes on Hulu | 6 |
There is no other anime quite like FLCL. Debuting as an OVA series in 2000 before getting two sequels more than a decade, FLCL is, as cliché as it sounds, an experience. There is a story but it does not fully make sense or really matter all that much. The characters are all over the place in the best possible way, and they are governed by emotion rather than anything resembling logic. This is an anime designed to be analyzed rather than understood, at least not on a superficial level.
Ultimately, none of FLCL's experimental elements would matter if the show was not overall entertaining. A thrill ride from beginning to end, this legendary series is hilarious, action-packed, and a visual treat.
The Tatami Time Machine Blues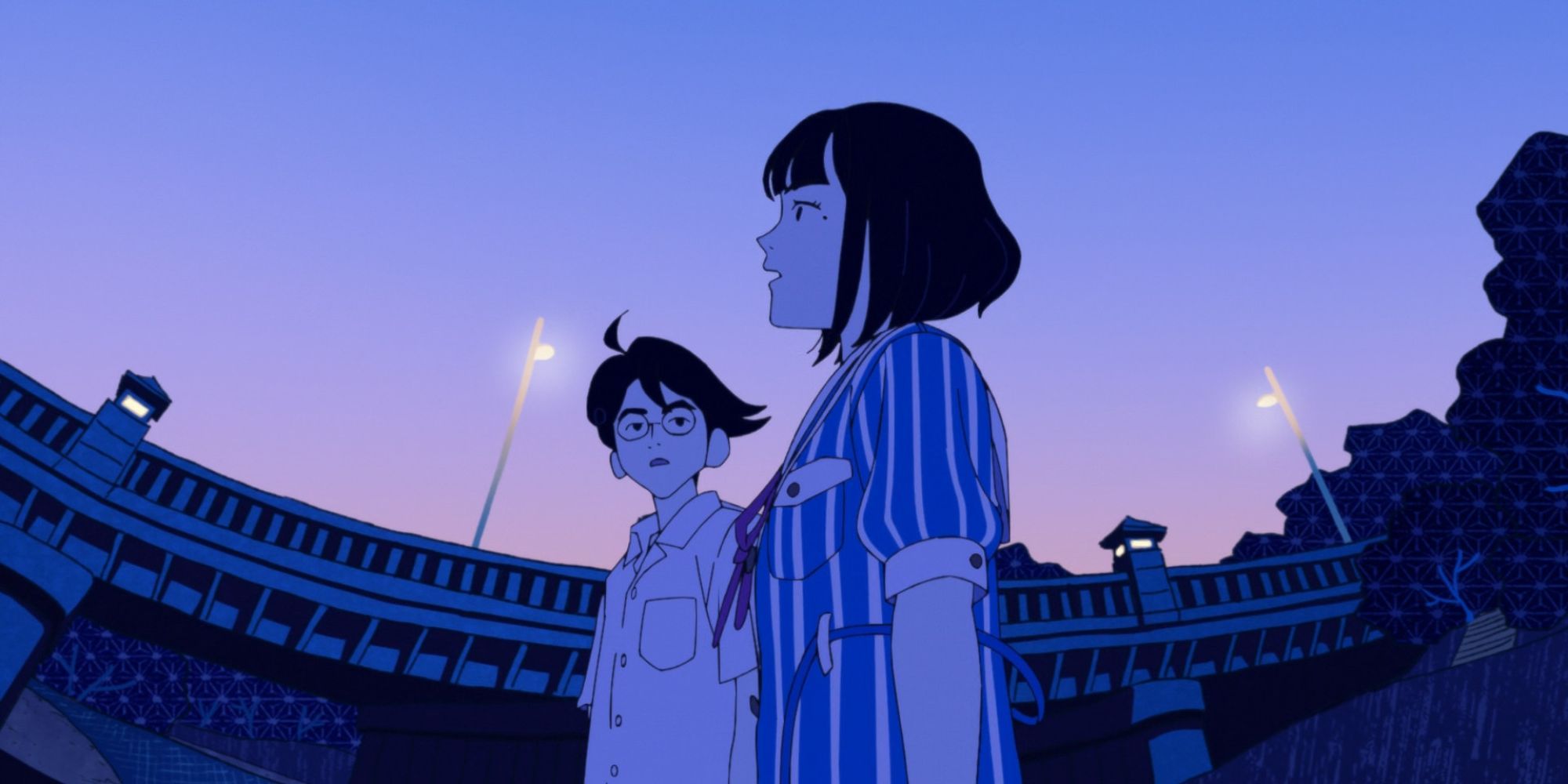 | | |
| --- | --- |
| Japanese Title | Yojouhan Time Machine Blues |
| Genre | Comedy, Mystery |
| Number of Episodes on Hulu | 6 |
A sequel to The Tatami Galaxy, The Tatami Time Machine Blues finds Watashi stuck in a hot summer with a broken air conditioner thanks to the antics of his friend, Ozu. Fortunately, a time traveler arrives out of nowhere, presenting a simple solution: go back in time and save the air conditioner. Naturally, this endeavor proves to be quite complicated.
The Tatami Time Machine Blues is a zany comedy that uses time travel as a tool to explore Watashi's insecurity and his relationship with Akashi. While not quite as complex as The Tatami Galaxy, the 2022 sequel is a highly entertaining extension of these characters' stories, and it is simply fun to spend more time with Watashi and company. Unfortunately, the original series is not on Hulu, but The Tatami Time Machine Blues is relatively accessible to newcomers.
Made In Abyss Movies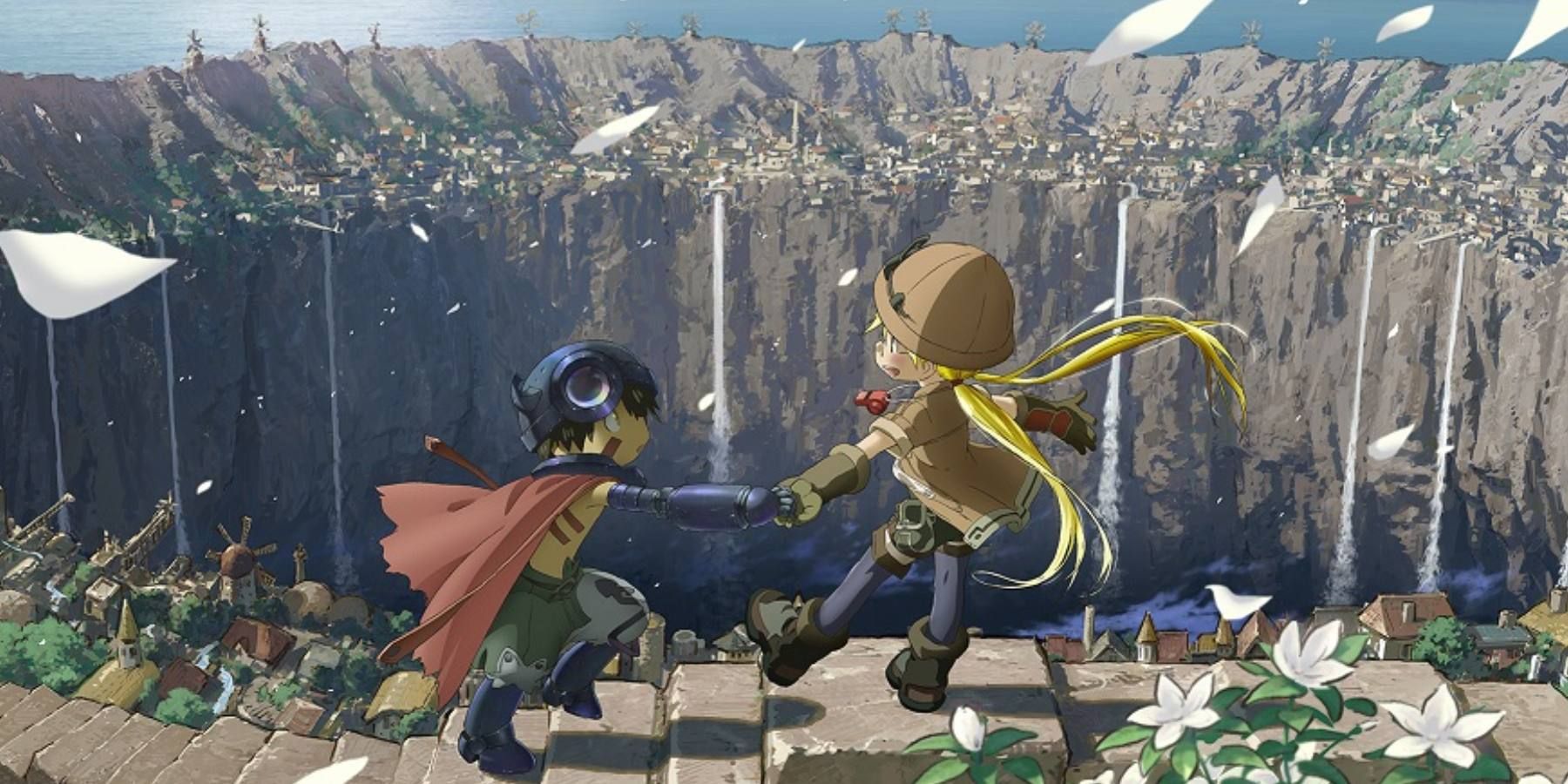 | | |
| --- | --- |
| Japanese Title | Made in Abyss |
| Genre | Dark Fantasy |
| Number of Movies on Hulu | 3 |
While Hulu does not have Made in Abyss' seasons, the service does have the two compilation movies and the Dawn of the Deep Soul sequel. The former features cover the events of season 1, and they do an adequate job of compiling the story; that said, if someone has already watched the episodes, they will gain nothing from these movies. However, the third film should be a must-watch as it is a direct continuation of season 1 (and also sets up season 2, which is not on Hulu).
Dawn of the Deep Soul contains arguably the strongest arc in the anime so far, a statement that is not made lightly. For the uninitiated, Made in Abyss follows a girl and her robot friend as they venture down the eponymous dungeon. While they see some whimsical and stunning sights, their journey is filled with hardship, sacrifice, and tragedy.
Summer Time Rendering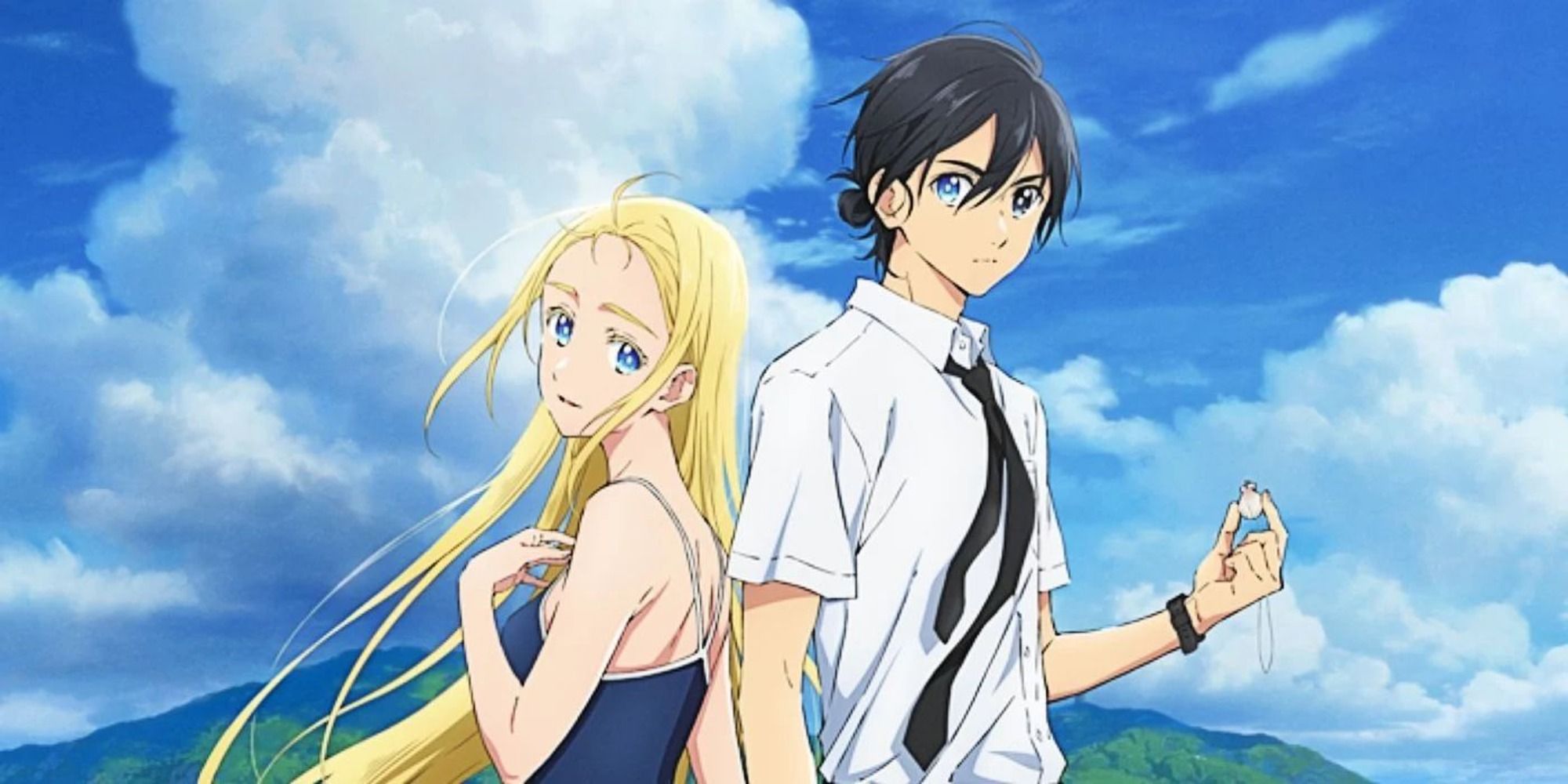 | | |
| --- | --- |
| Japanese Title | Summertime Render |
| Genre | Mystery, Supernatural |
| Number of Episodes on Hulu | 25 |
One of the standout anime of 2022, Summer Time Rendering did not attract as much attention as it deserved since it was not available on a streaming platform. Thankfully, the mystery anime is finally accessible to Western viewers, and it is comfortably among the best anime on Hulu. Shinpei Ajiro returns to Hitogashima Island to attend the funeral of a friend, only to find that something unusual has taken hold of his former home. He also begins to relive the same day, a power he must utilize to figure out what happened to his friend and to stop the island's descent into darkness.
RELATED: Mystery Anime To Watch If You Like Summer Time Rendering
An intense murder mystery with supernatural elements, Summer Time Rendering launches with a gripping opening episode and only tightens its hold from there. Animated nicely by OLM and featuring a roster of really likable main characters, this anime has suspense, horror, and even a hint of comedy; more importantly, it handles all of these elements well.
Fate/Zero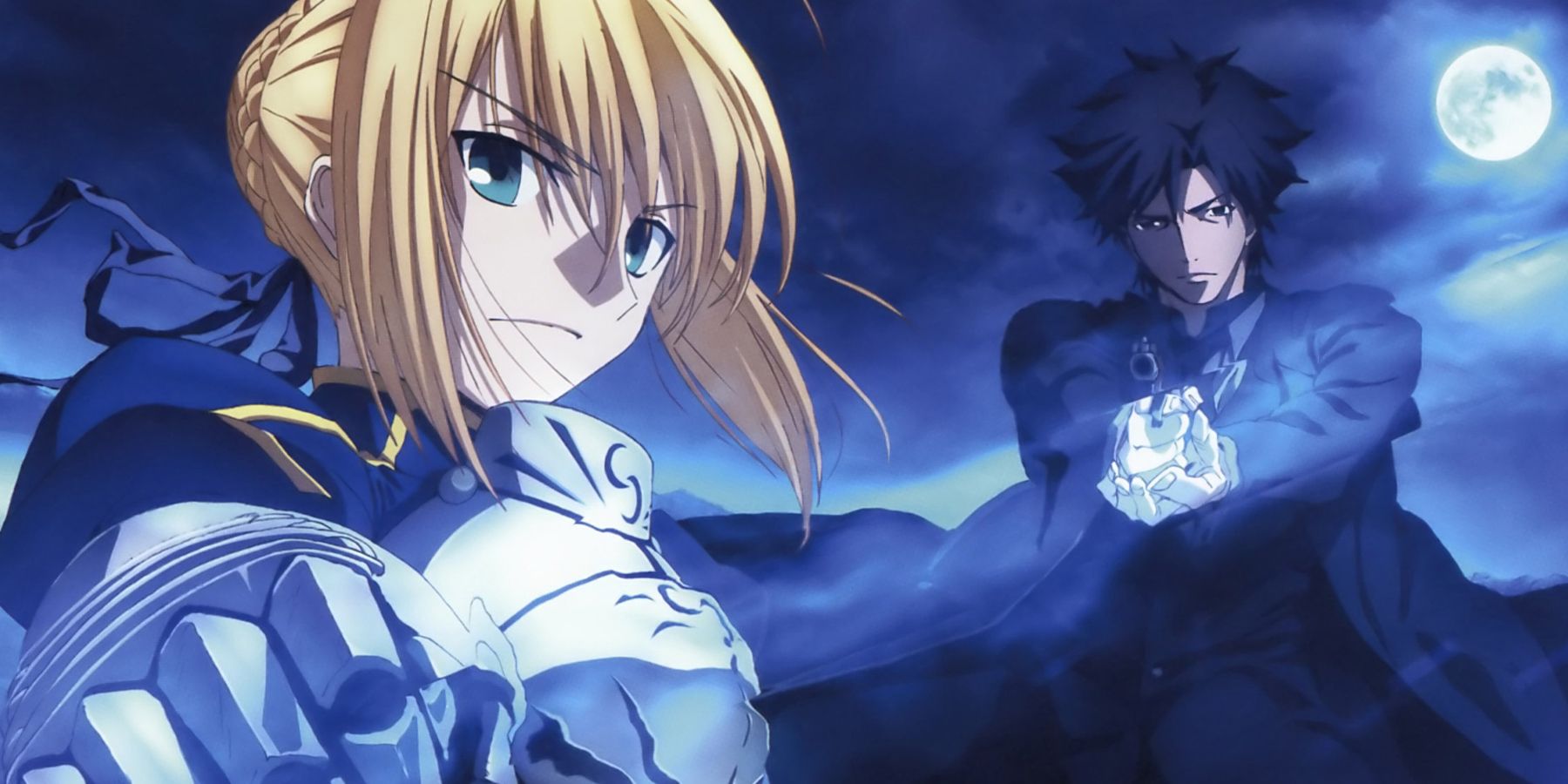 | | |
| --- | --- |
| Japanese Title | Fate/Zero |
| Genre | Action |
| Number of Episodes on Hulu | 25 |
Ufotable's Fate/Zero is a dark fantasy anime set in the real world. Once in a while, a Holy Grail war takes place to determine who will be given the right to make a single wish. In order to determine the recipient of this prize, Masters compete in a battle royale using Servants, heroes summoned from history (or fiction).
RELATED: Fate: The Order You Should Watch All The Anime Shows And Movies
Fate/Zero is grim, brutal, and engrossing. Ufotable is known for crafting fluid action scenes, and this 2011 show helped inspire that reputation. Hulu also has Fate/stay night, which comes very close to reaching the heights seen by Fate/Zero.
Kaguya-sama: Love Is War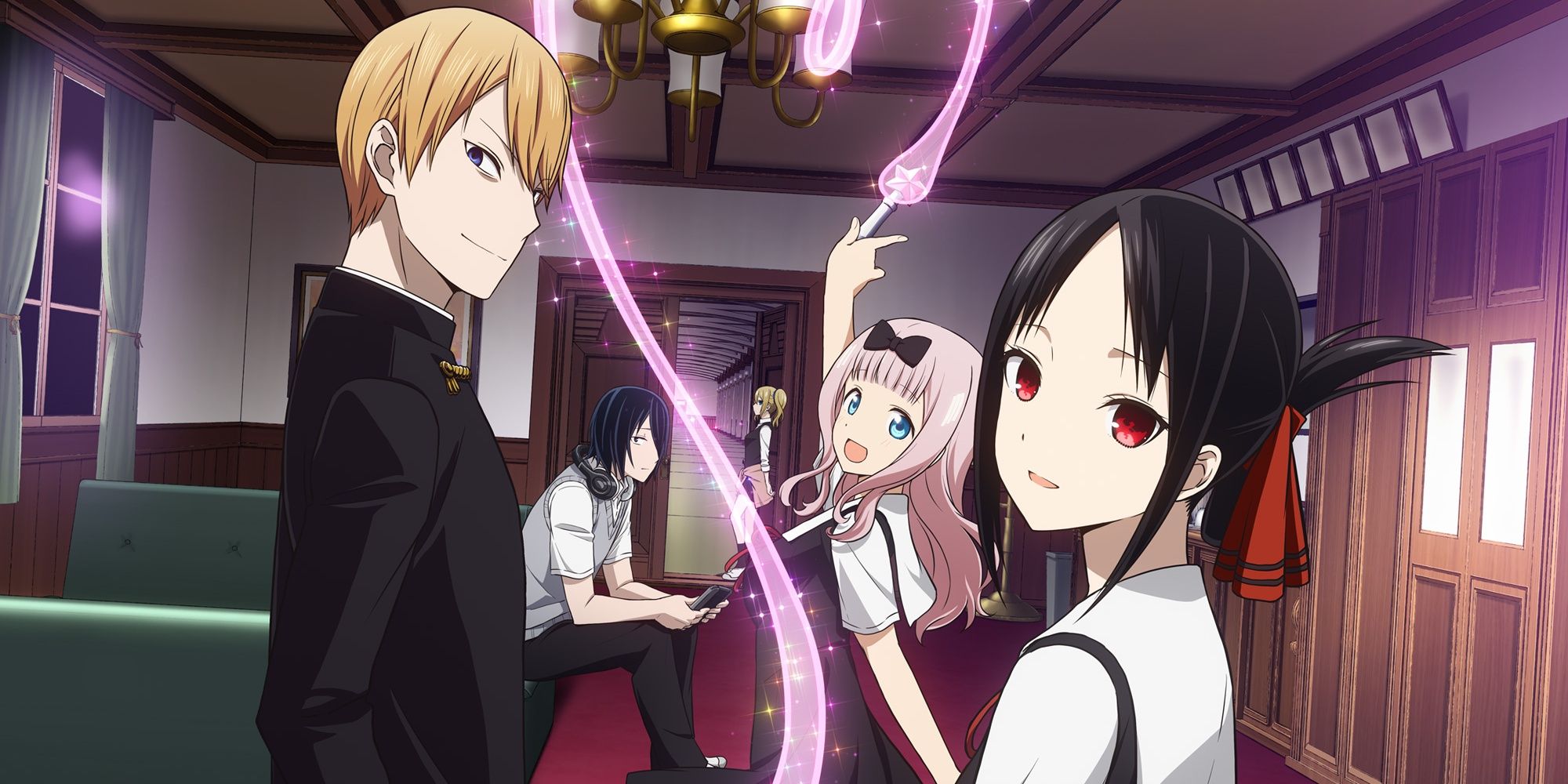 | | |
| --- | --- |
| Japanese Title | Kaguya-sama wa Kokurasetai: Tensai-tachi no Renai Zunousen |
| Genre | Romantic Comedy |
| Number of Episodes on Hulu | 12 |
Kaguya and Miyuki run the Shuchiin Academy's student council, and they also happen to be interested in one another. However, out of fear that revealing their feelings would put them at a disadvantage, the two engage in battles of wits to determine who will confess first.
RELATED: Kaguya-sama: Love Is War: Things We Hope To See In Season 3
Only season 1 of Kaguya-sama: Love Is War is available on Hulu, which should contain enough content for a newcomer to decide whether this anime is for them. The first season is first and foremost a comedy, although romance still plays a part.
Erased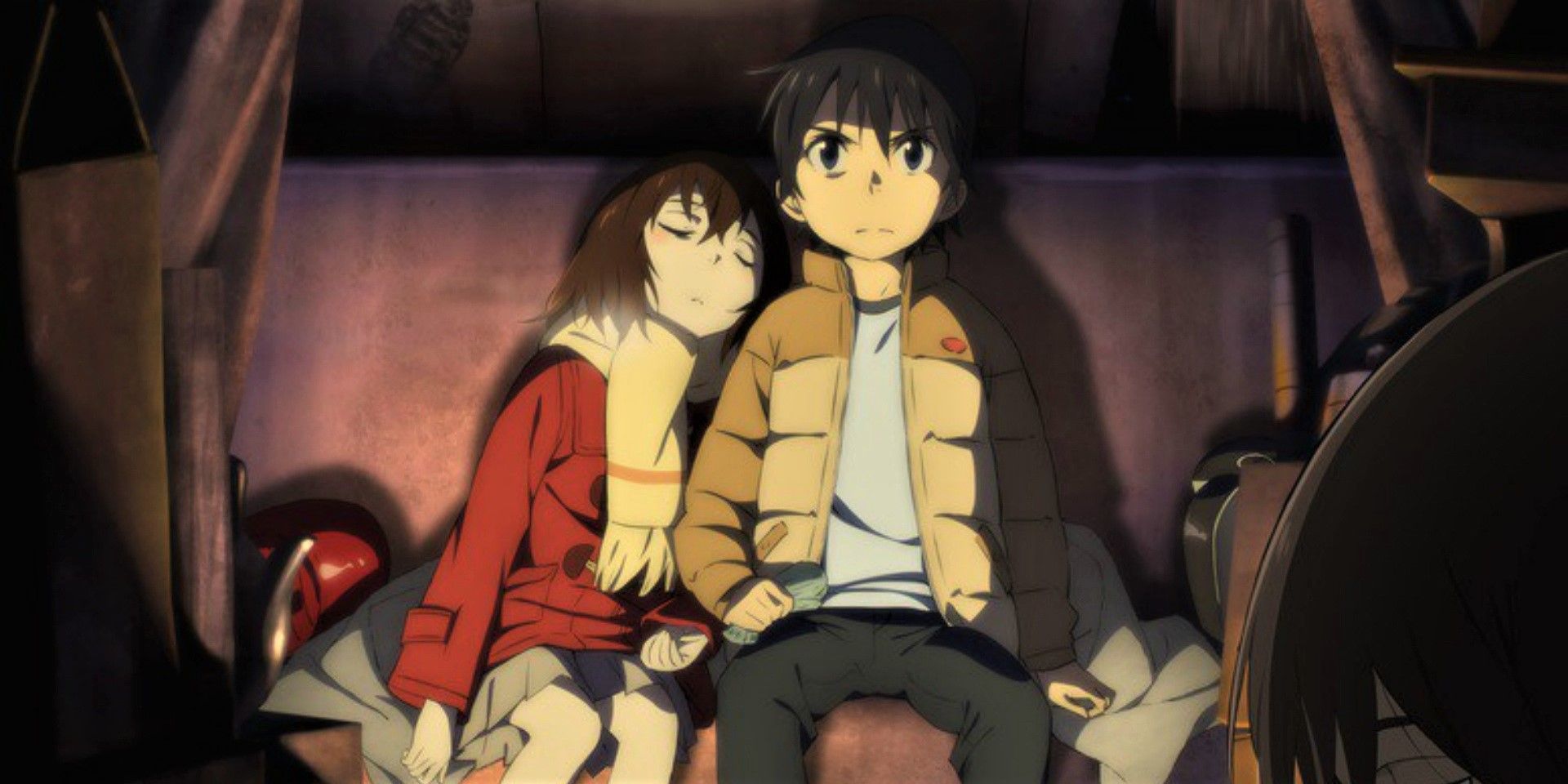 | | |
| --- | --- |
| Japanese Title | Boku dake ga Inai Machi |
| Genre | Mystery |
| Number of Episodes on Hulu | 12 |
A gripping murder mystery with a sci-fi twist, Erased finds Satoru Fujinuma traveling back in time to his childhood in order to investigate the disappearance of a girl that is tied to a later tragedy. Erased's heart is the friendship between Satoru and Kyo Hinazuki, the young girl in question who comes from a dysfunctional home.
Although the ultimate reveal is obviously important, mystery stories are only as good as their build-up, and Erased knocks this area out of the park.
Demon Slayer: Kimetsu No Yaiba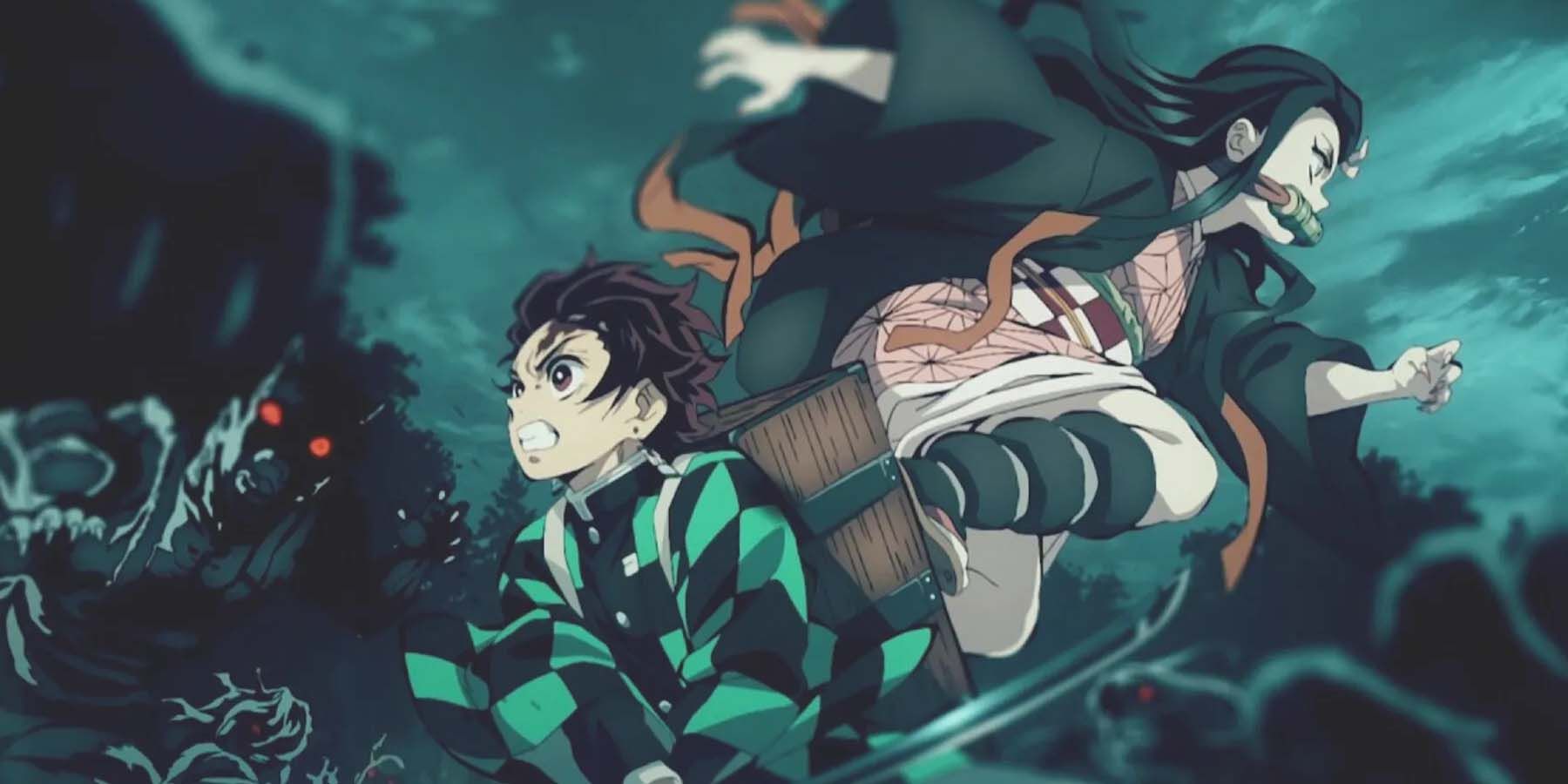 | | |
| --- | --- |
| Japanese Title | Kimetsu no Yaiba |
| Genre | Battle Shonen |
| Number of Episodes on Hulu | 44 |
Demon Slayer: Kimetsu No Yaiba has exploded in popularity since its 2019 debut, cementing itself as one of shonen's best modern series. With a well-received movie under its belt and a season 3 already announced, Demon Slayer is not going away anytime soon.
Boasting smooth animation and a solid premise revolving around humans fighting off demons, Demon Slayer is fast-paced, thrilling, and occasionally funny. Recently completing the Entertainment District arc, the anime still has a lot of ground to cover since the manga has already concluded.
Mobile Suit Gundam: The 08th MS Team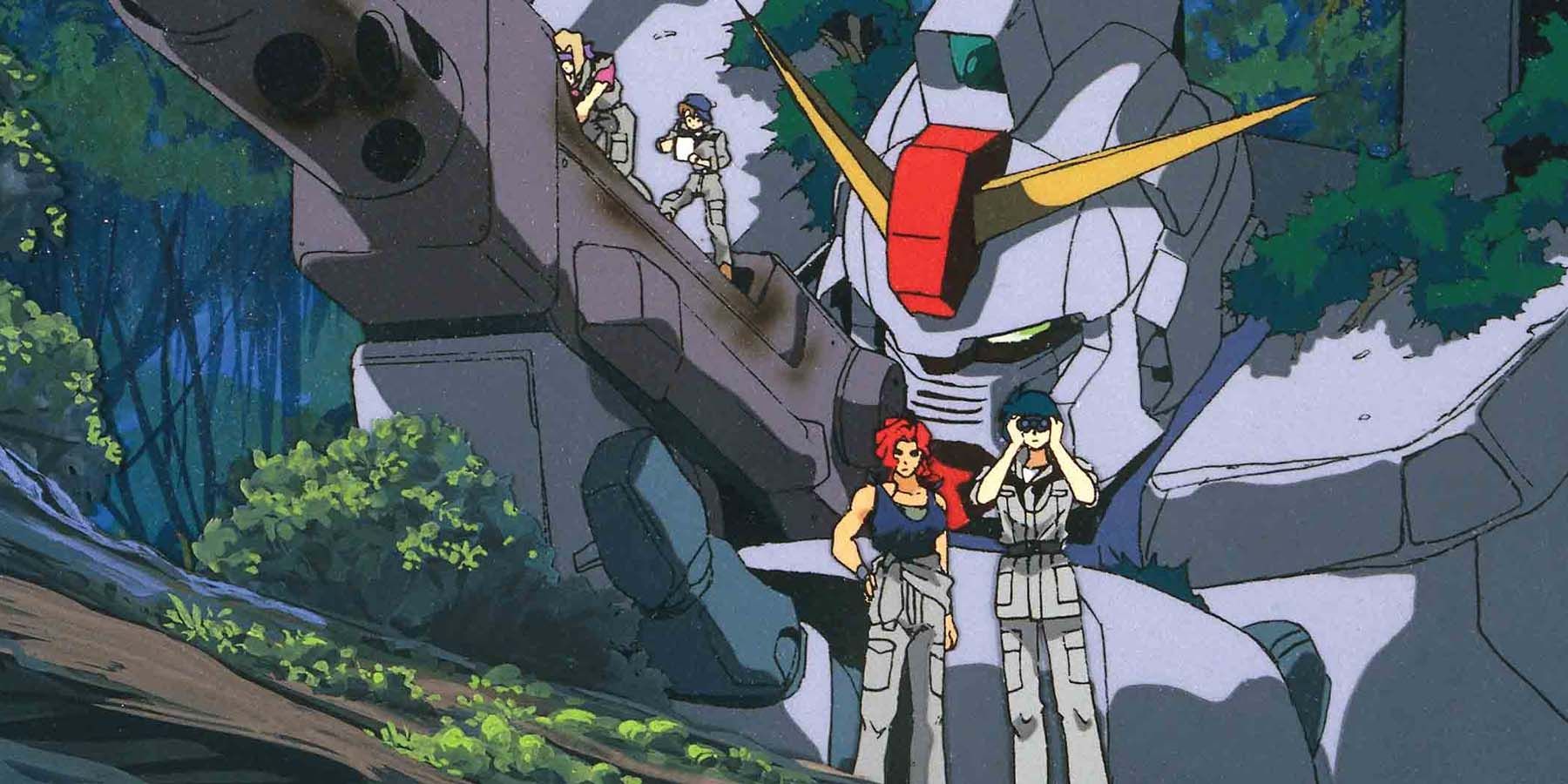 | | |
| --- | --- |
| Japanese Title | Mobile Suit Gundam: The 08th MS Team |
| Genre | Mecha |
| Number of Episodes on Hulu | 12 |
The 08th MS Team is a 12-episode OVA in the Gundam franchise. This anime has a little more romance than some of its fellow Gundam shows. The Earth Federation Army fights against the Principality of Zeon, and both factions are struggling for control of Southeast Asia and its resources. Shiro Amada is part of the Federation that befriends a Zeon pilot named Aina Sahalin. They form a bond with each other, despite being on opposite sides, that grows throughout the show.
RELATED: Must-Play Gundam Games For Mecha Fans, Ranked
Even with the romance that grows between Shiro and Aina, this show still has all the mecha fighting that fans love to see. There's plenty of action and a great storyline that takes the star-crossed lovers' trope in a new direction.
Mobile Suit Gundam: The 08th MS Team is currently only available to stream on Hulu.
Steins;Gate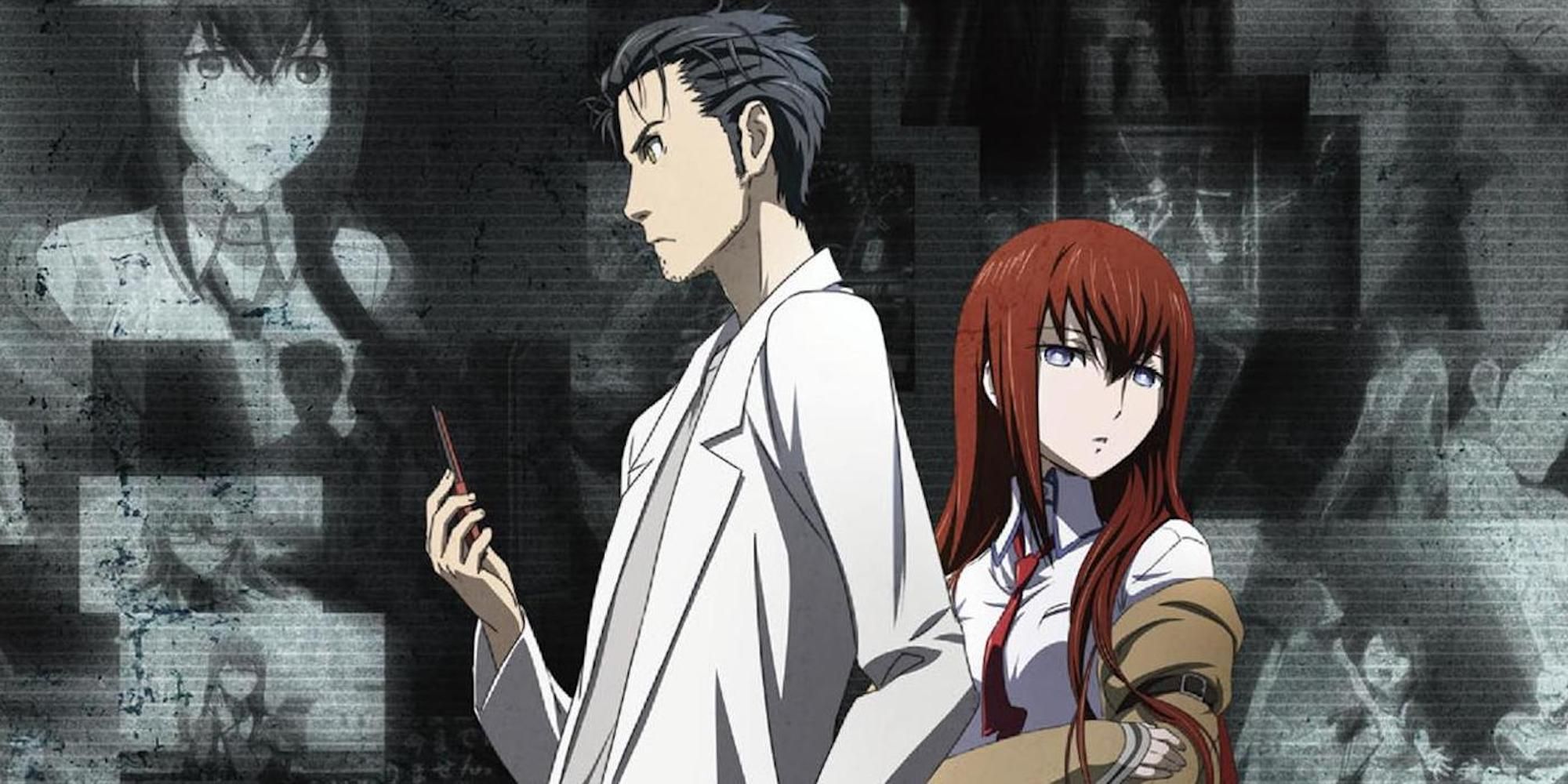 | | |
| --- | --- |
| Japanese Title | Steins;Gate |
| Genre | Suspense Sci-Fi |
| Number of Episodes on Hulu | 24 |
In 2011, White Fox adapted one of the greatest visual novels into one of the best anime of all time. Steins;Gate is a series of two halves; the first cour utilizes a slice of life tone to introduce viewers to a quirky group of lovable misfits who are trying to figure out time travel. Although quite slow, this half plays a crucial role in establishing the core characters in the series, particularly Rintaro Okabe and his mad scientist persona.
Steins;Gate pays off the audience's patience with a thrilling second half filled with mystery, tension, character growth, shocking moments, and heart-pounding stakes.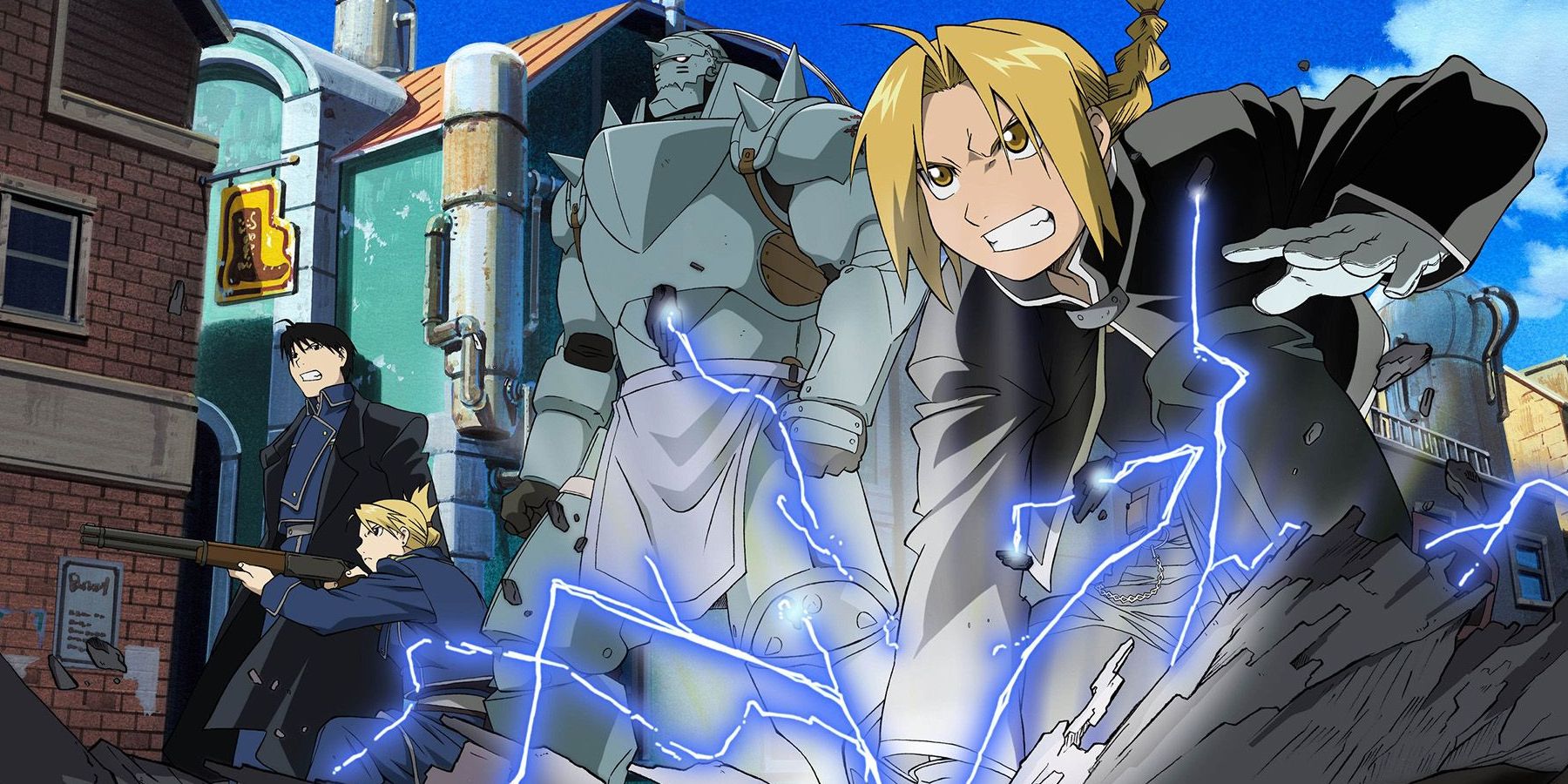 | | |
| --- | --- |
| Japanese Title | Fullmetal Alchemist: Brotherhood |
| Genre | Battle Shonen |
| Number of Episodes on Hulu | 64 |
Bones' 2009 adaptation of Hiromu Arakawa's Fullmetal Alchemist manga has established itself as a prominent gateway anime, a position it more than earned. Revolving around the Elric siblings, FMA: Brotherhood takes place in a world defined by alchemy and the rule that to create something, an object of equal value must be given in return. After their mother's death, the Elrics break this law trying to bring her back, a decision that costs them a lot more than just grief.
FMA: Brotherhood is an ambitious shonen anime packed with action, comedy, and haunting scenes. This entry-level show sets a very high standard, and it is one of Hulu's best anime.
Your Lie In April
| | |
| --- | --- |
| Japanese Title | Shigatsu wa Kimi no Uso |
| Genre | Romance Drama |
| Number of Episodes on Hulu | 22 |
Discussions of anime tearjerker will inevitably find their way to Your Lie in April, a music-themed show that deals with grief, loss, and also healing. A personal tragedy leaves Kousei Arima unable to perform on a piano. As his world loses its color, Kousei meets Kaori Miyazono, a passionate violinist who reignites the protagonist's love for music and life.
Your Lie in April is a gateway anime for any fans of dramas, and the show has aged well since its 2014 release.
Death Note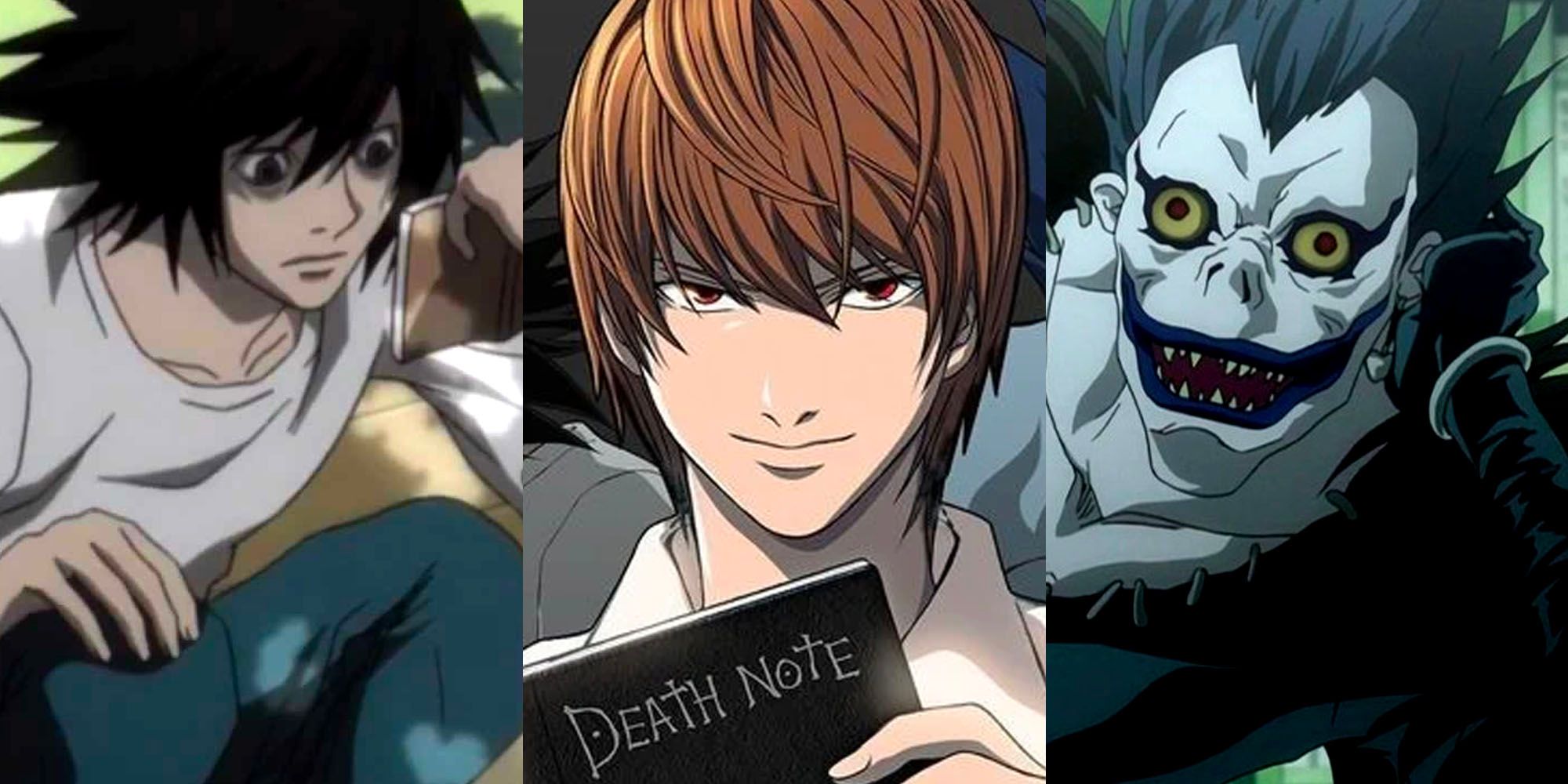 | | |
| --- | --- |
| Japanese Title | Death Note |
| Genre | Psychological Thriller |
| Number of Episodes on Hulu | 37 |
Arguably home to the most famous cat-and-mouse chase in anime, Death Note is all about Light and L's exciting rivalry. An intelligent teenager with something of a superiority complex, Light finds a notebook that allows him to kill anyone by just writing their name within its pages.
RELATED: Anime To Watch If You Enjoyed Death Note
As the Kira persona, Light sets out on a murder spree designed to birth a new era of "justice." Naturally, Interpol starts an investigation into Kira and brings L, a super detective, into the case.
Ranma 1/2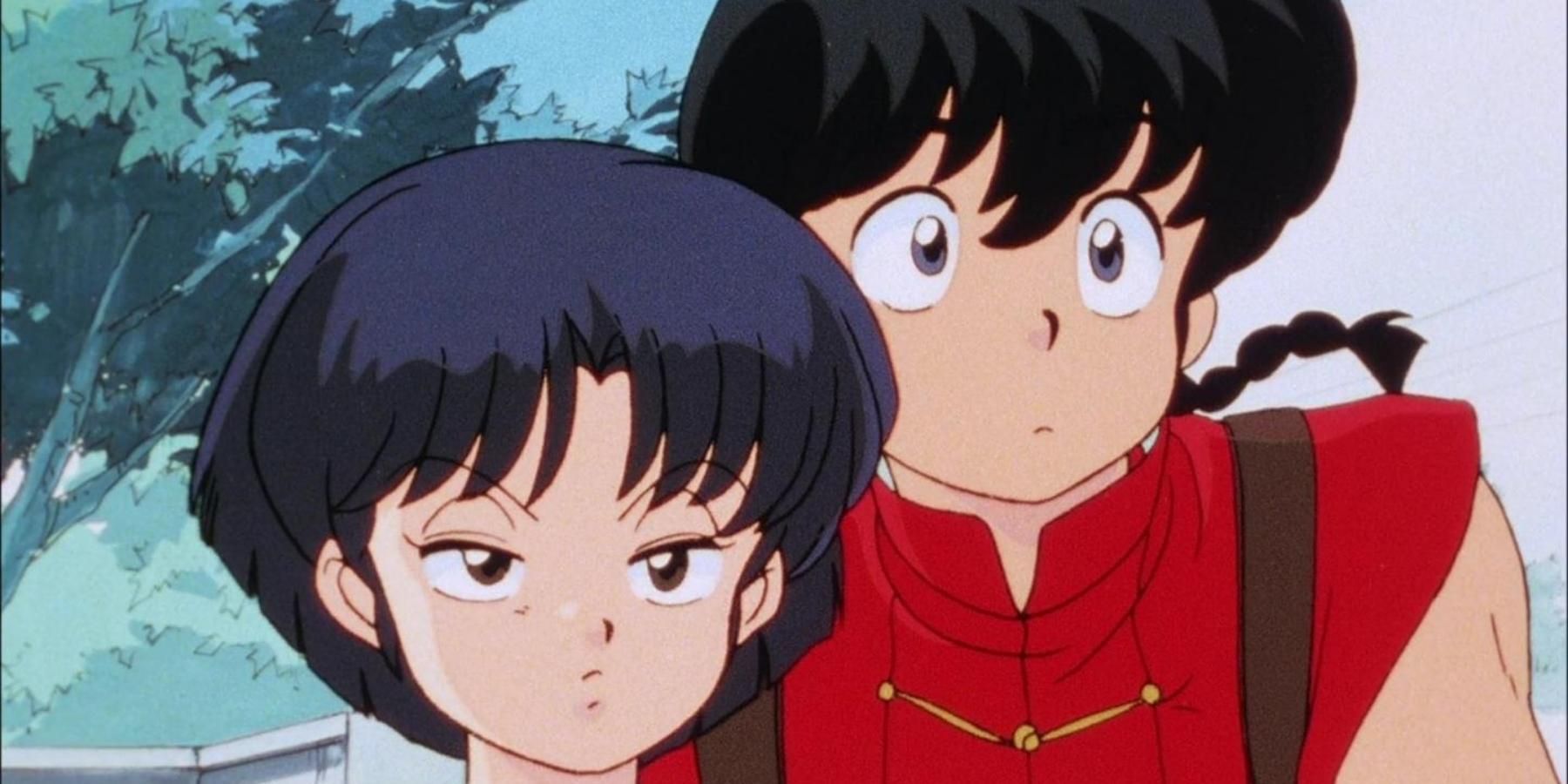 | | |
| --- | --- |
| Japanese Title | Ranma 1/2 |
| Genre | Comedy |
| Number of Episodes on Hulu | 161 |
Based on a manga by Rumiko Takahashi, who also penned Inuyasha, Ranma 1/2 is the definitive gender-bender anime. Airing in the late '80s and early '90s, Studio Deen's adaptation is both a product of its time and timeless. The humor leans heavily into tropes of the era, but they are executed to near perfection. While primarily focusing on producing laughs, the anime also throws out elements of romance and even hints of action, both of which are done well.
Ranma 1/2 was a fairly huge deal in Japan, arguably sitting alongside the likes of Dragon Ball in terms of popularity and exposure. While it did cross over to Western nations, the anime has not had the staying power of some other classics. Thankfully, the show is accessible for streaming as one of the best anime on Hulu.
Fruits Basket (2019)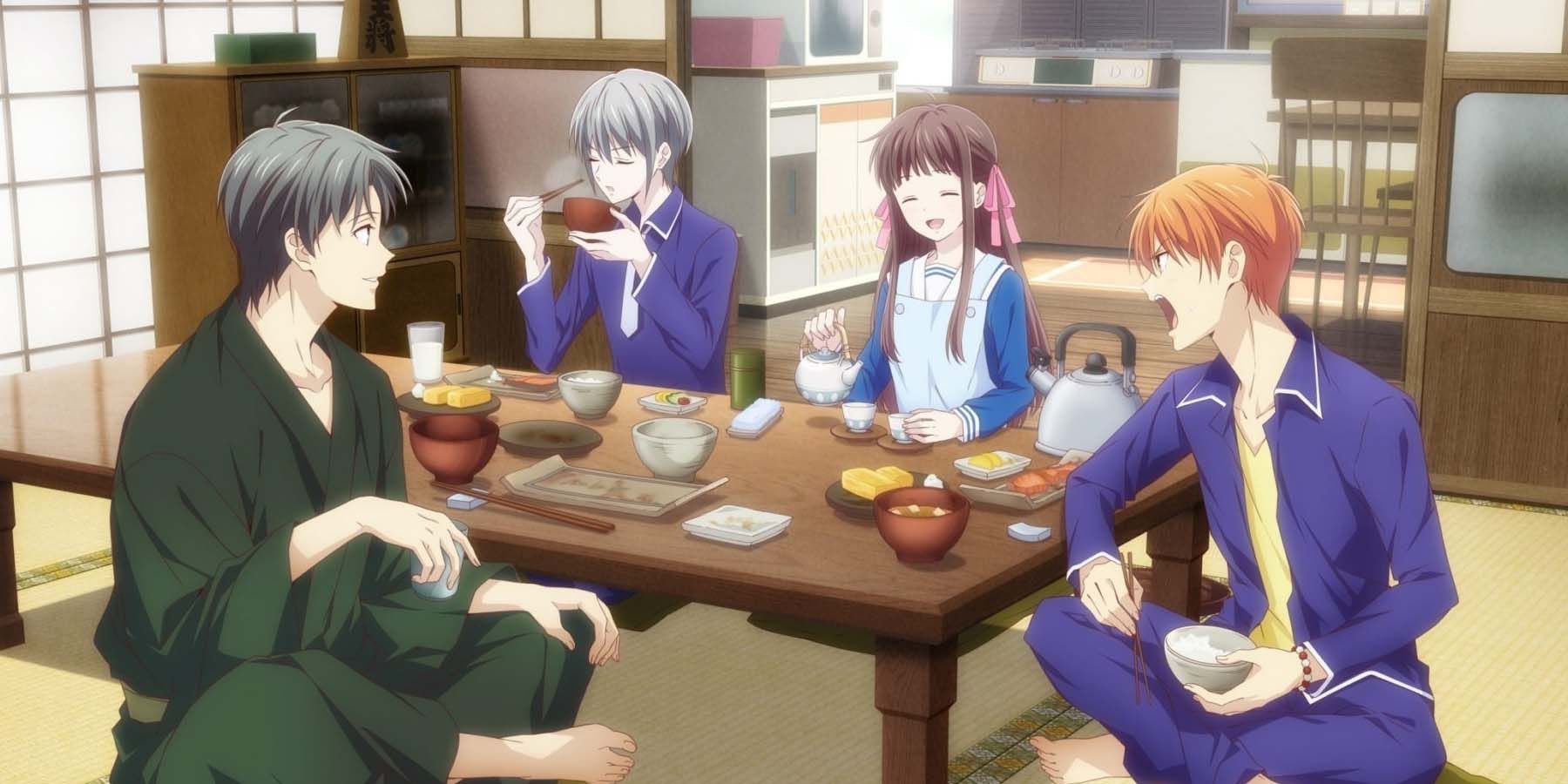 | | |
| --- | --- |
| Japanese Title | Fruits Basket |
| Genre | Supernatural Drama |
| Number of Episodes on Hulu | 63 |
In 2019, Natsuki Takaya's beloved shoujo manga finally received an adaptation that properly goes through its story. Fruits Basket is an emotionally stirring tale about perseverance, love, expectations, and forgiveness. The anime centers around Tohru, a sweet girl who finds herself in the care of the respected Soma family. Before long, Tohru realizes that the Somas are not quite that ordinary.
Fruits Basket's strengths lie in its incredible writing, particularly when it comes to the relationships between Tohru, Yuki, and Kyo. This anime acts as a great entry point into shoujo stories.
Higurashi: When They Cry – GOU & Sotsu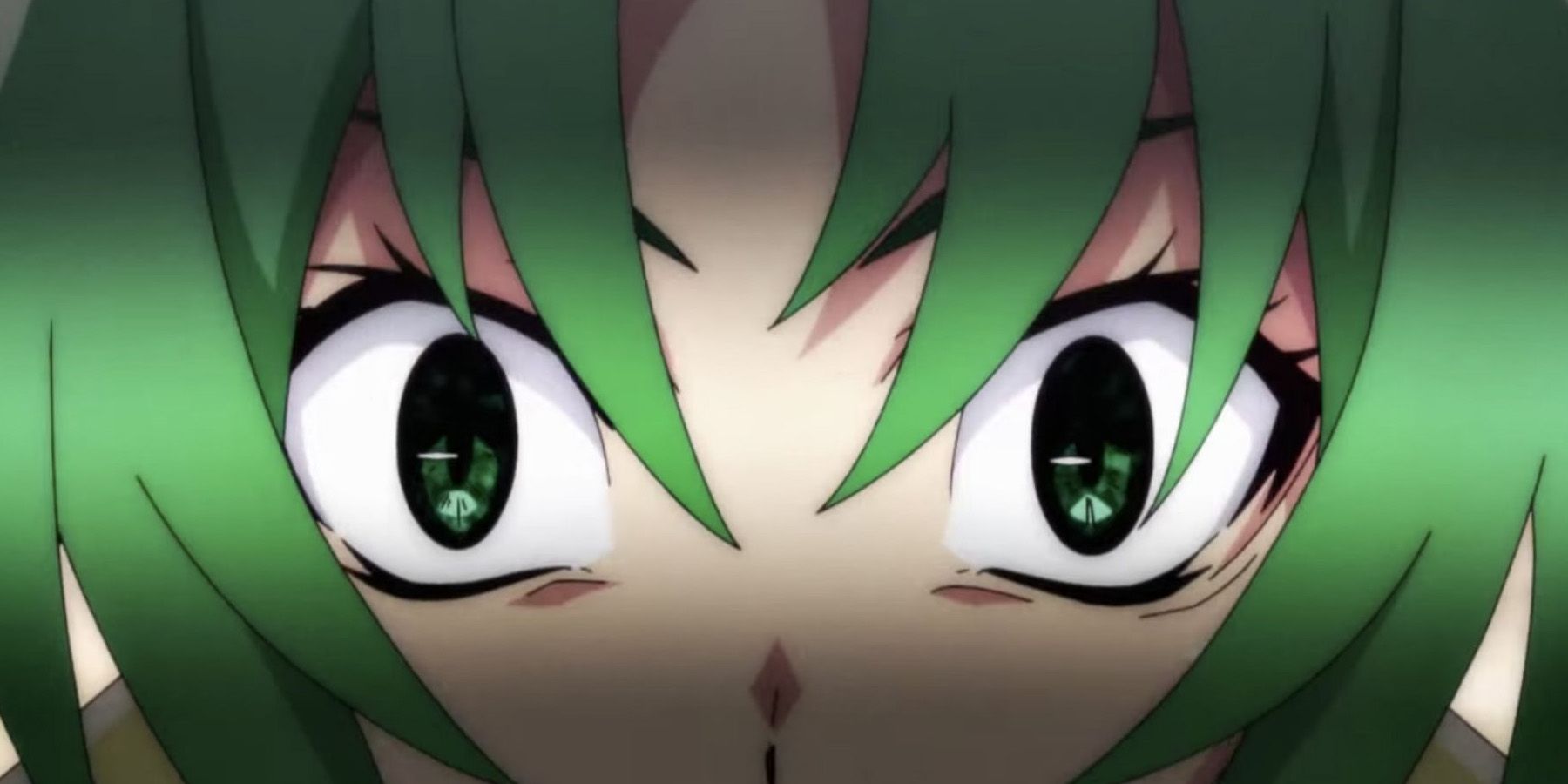 | | |
| --- | --- |
| Japanese Title | Higurashi no Naku Koro ni Gou |
| Genre | Horror |
| Number of Episodes on Hulu | 39 |
Horror anime are in rather short supply, with most years producing only a handful of shows that fit the genre. Higurashi: When They Cry is probably the most well-known horror anime, although its infamy is primarily tied to the 2006 series. In 2020, Higurashi made a comeback with GOU and its sequel, Sotsu. Initially, this incarnation comes across as something of a reboot since the story starts again from scratch; however, GOU eventually reveals itself to be a proper sequel to the classic show. As such, newcomers to the franchise should start with the 2006 anime.
RELATED: Best Horror Light Novels With No Anime Adaptations
GOU is violent, unsettling, and intense. While not overly stacked with bone-chilling frights, the anime maintains a constant sense of danger. Something awful could happen at any moment, and when these twists happen, they are horrific.
Nana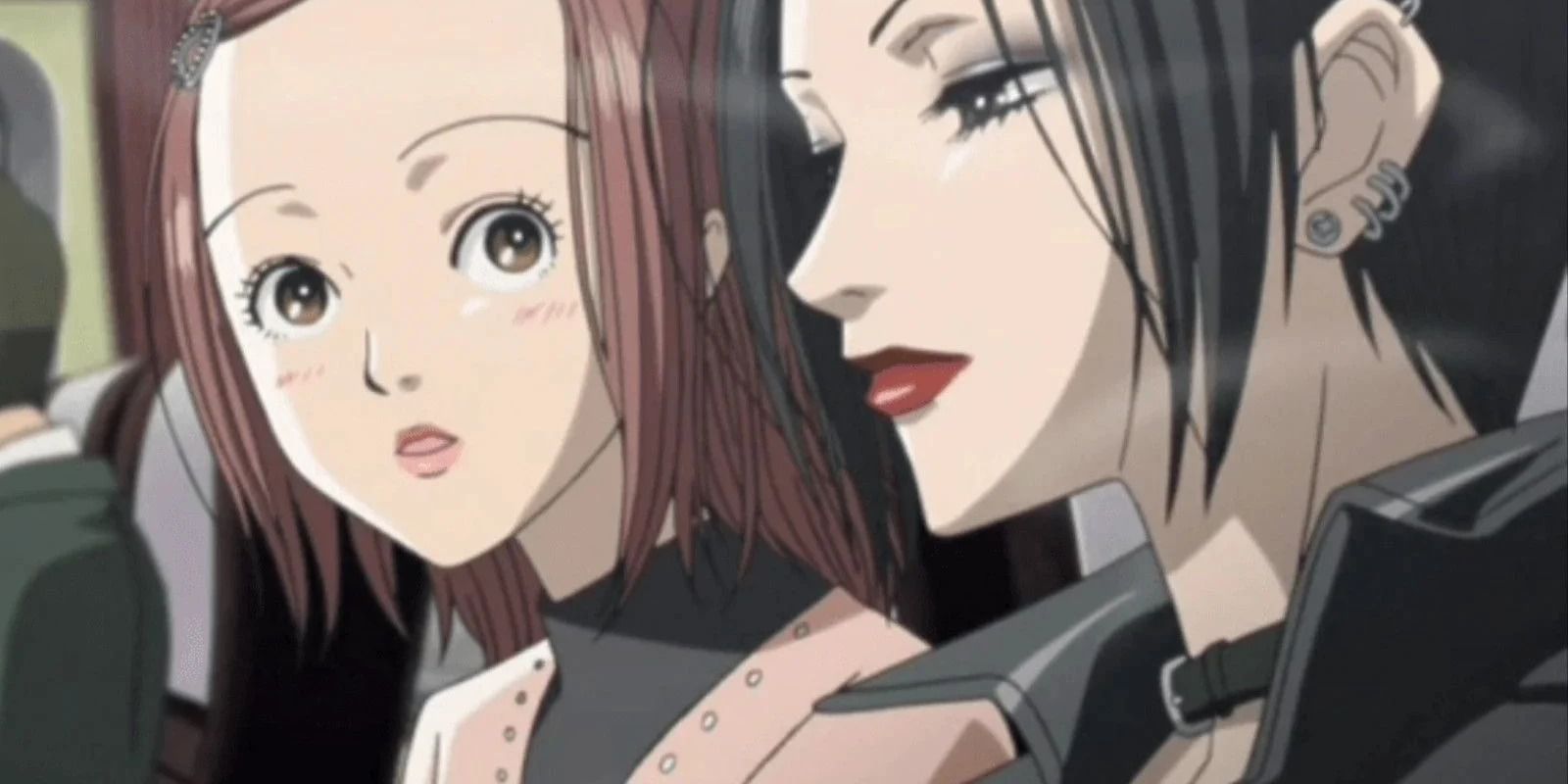 | | |
| --- | --- |
| Japanese Title | Nana |
| Genre | Drama |
| Number of Episodes on Hulu | 35 |
The stars align when two women named Nana meet on a train heading to Tokyo. Even though their personalities could not be more different, the women strike a quick friendship and wind up sharing an apartment. As they experience love, chase their dreams, and deal with heartbreak, the Nanas' relationship steadily blossoms into something truly special.
Nana has a grounded tone that reflects its realistic and flawed characters. The show's core dynamic is complex and powerful, and it is supported by a strong roster of secondary figures.
Unfortunately, Hulu does not have Nana's last 12 episodes.
Psycho-Pass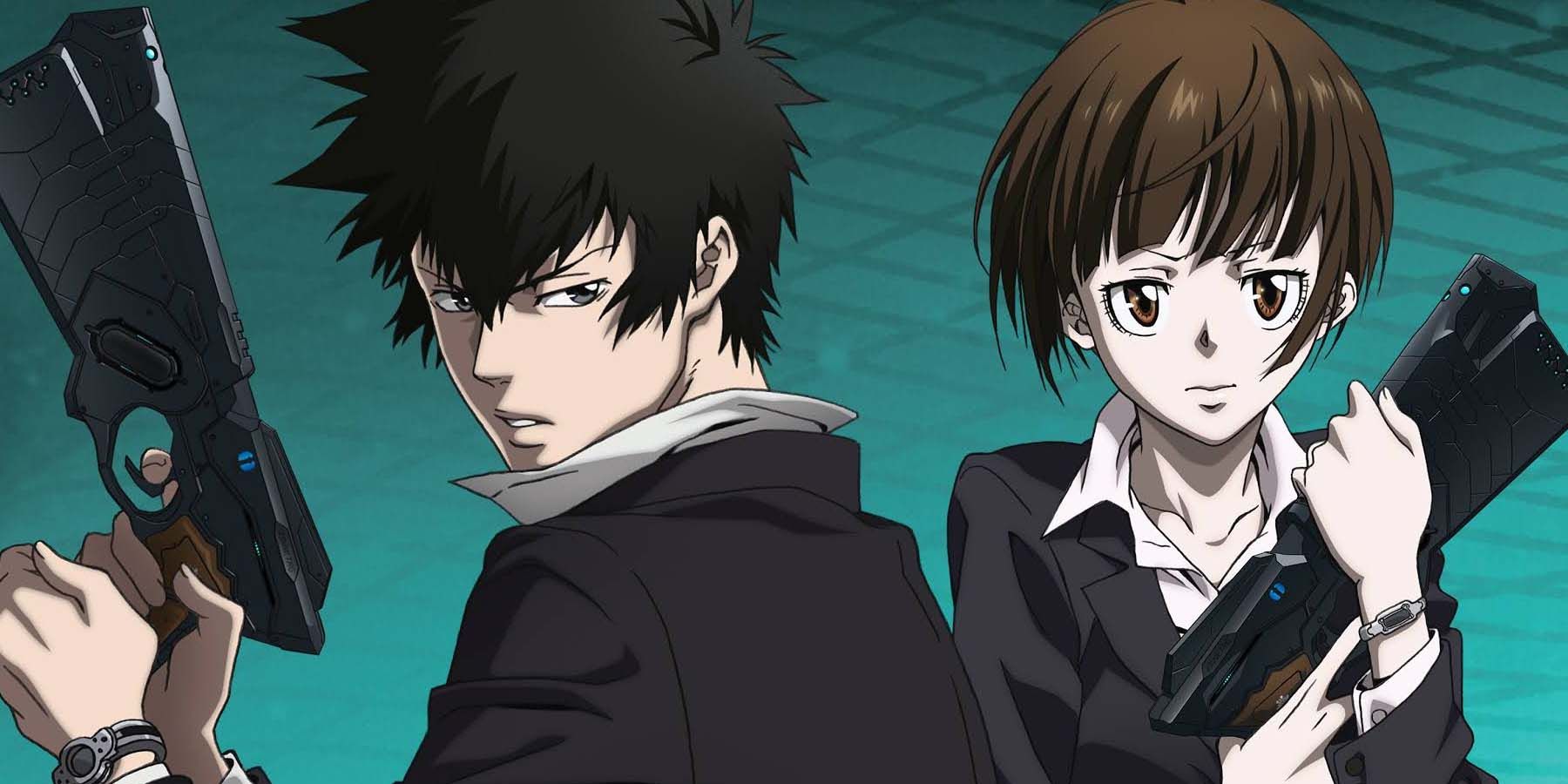 | | |
| --- | --- |
| Japanese Title | Psycho-Pass |
| Genre | Sci-Fi Thriller |
| Number of Episodes on Hulu | 33 |
In this alternate future, Japan uses the Sibyl System, a program that determines a person's crime coefficient so that they can be stopped prior to committing any misdeeds. Psycho-Pass centers around the officers assigned to uphold the law, a responsibility that comes with its share of tragedies.
Hulu has seasons 1 and 2 of Psycho-Pass, with the former being by far the strongest of the franchise. A mature anime that explores the implications of establishing such a system, Psycho-Pass is an all-time great police procedural.
One Piece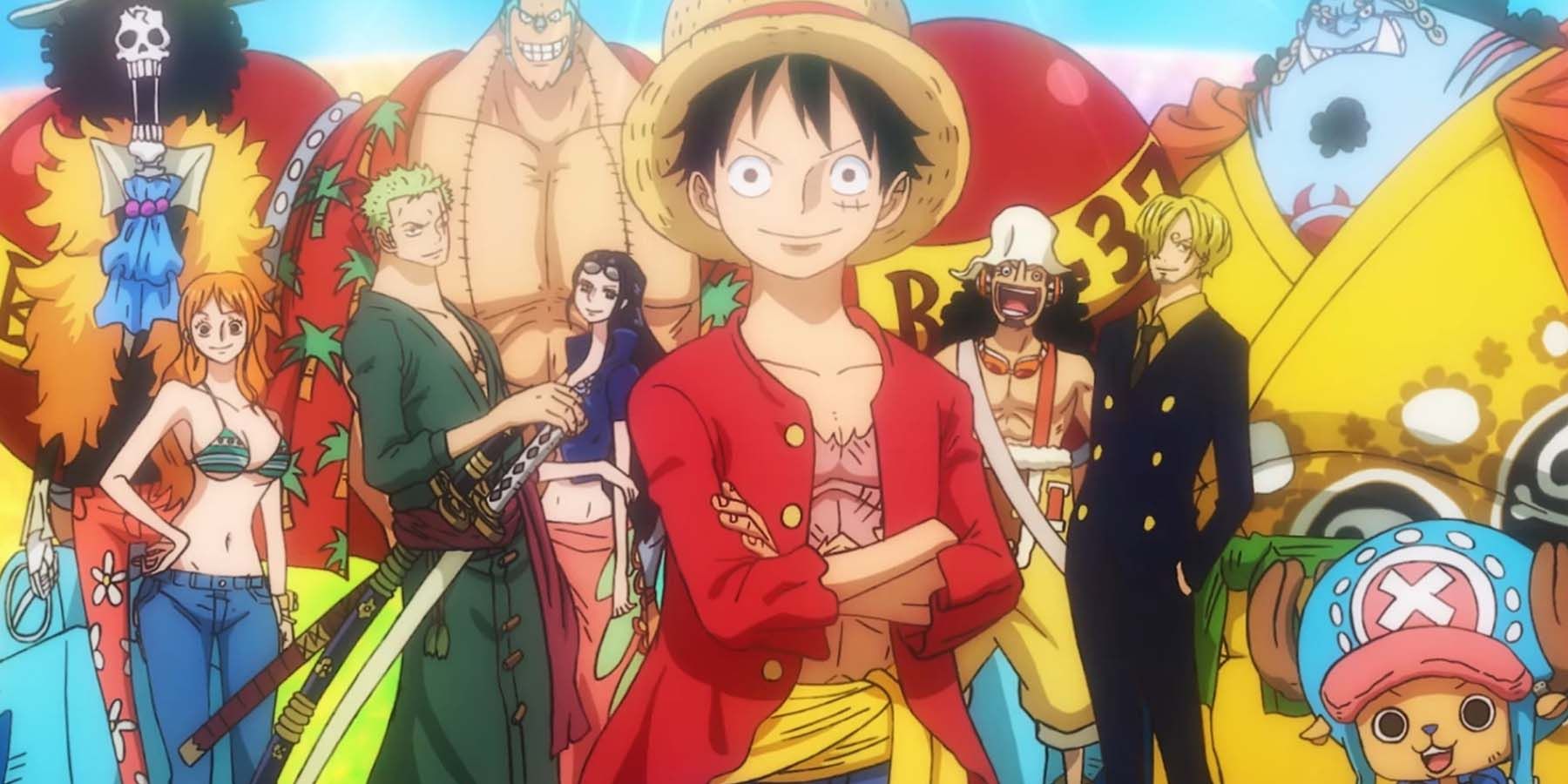 | | |
| --- | --- |
| Japanese Title | One Piece |
| Genre | Battle Shonen |
| Number of Episodes on Hulu | 698 |
One Piece recently celebrated its 1000th episode, a stunning achievement that only a handful of anime can claim. Hulu has close to 700 episodes of the show, so it is not quite up to speed with One Piece's latest releases.
RELATED: Best Anime To Watch If You Love One Piece
While there are better sources out there for the latest One Piece episodes, Hulu subscribers looking to start their pirate journey will be kept busy for months on end. The shonen series has one of the most enduring rosters of characters in anime, both in terms of heroes and villains.
Mushoku Tensei: Jobless Reincarnation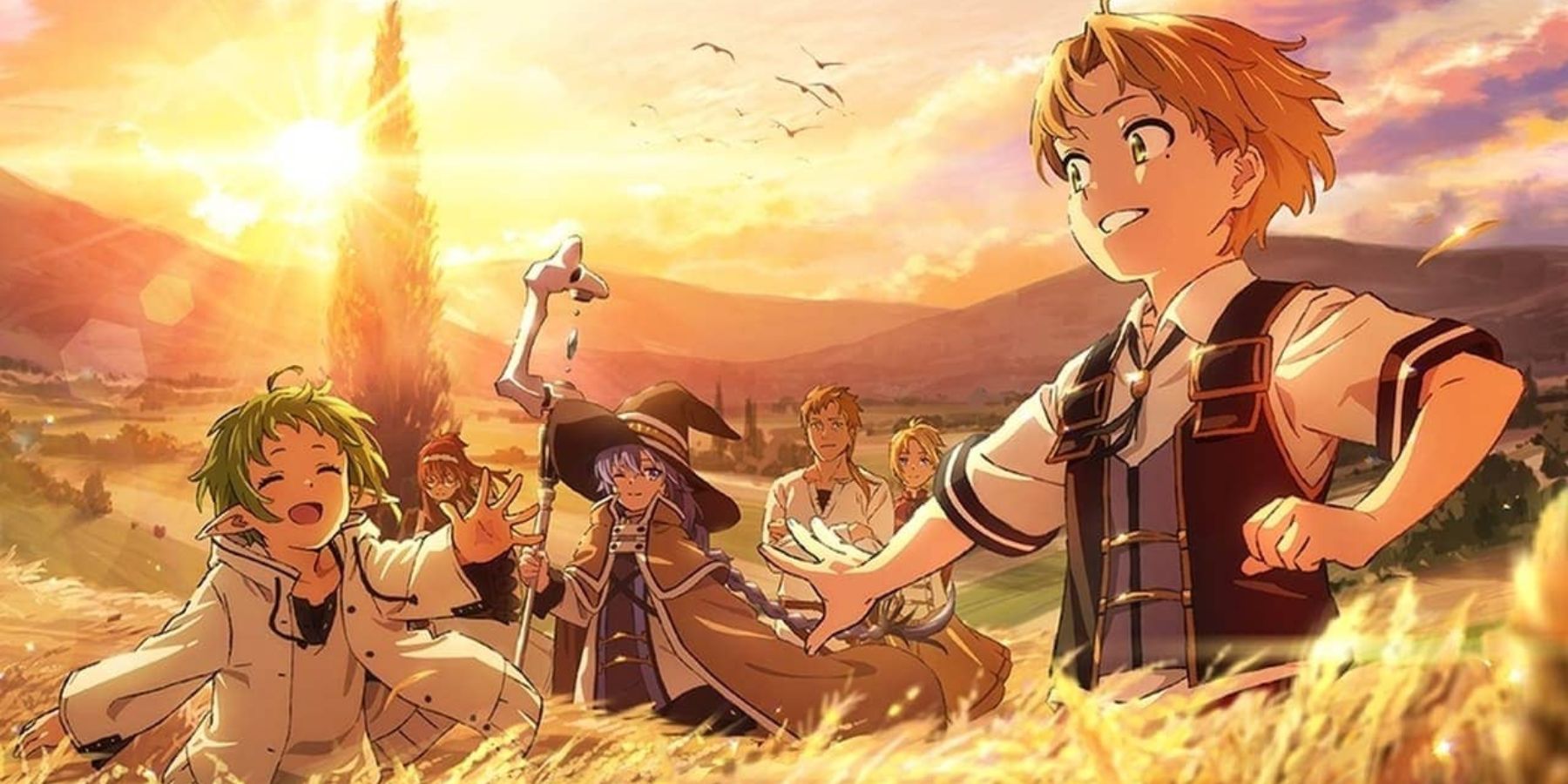 | | |
| --- | --- |
| Japanese Title | Mushoku Tensei: Isekai Ittara Honki Dasu |
| Genre | Isekai |
| Number of Episodes on Hulu | 24 |
Mushoku Tensei: Jobless Reincarnation might be the most divisive isekai anime of the last few years, which is saying something. A shut-in dies and is reborn as a baby in a fantasy world with his memories and adult mind intact. Still traumatized by his past life, Rudeus struggles to overcome his demons as his personality has not changed at all. Jobless Reincarnation thoroughly chronicles Rudeus' growth as both a fighter and a person, and the anime is not afraid to depict its protagonist as unlikeable. In fact, Rudeus is plainly not a good person, and he needs to work hard to become one.
Jobless Reincarnation has great visuals and generally solid storytelling. That said, Rudeus' behavior can be very off-putting at times, to the point that some viewers might find themselves not caring about his journey.
Black Lagoon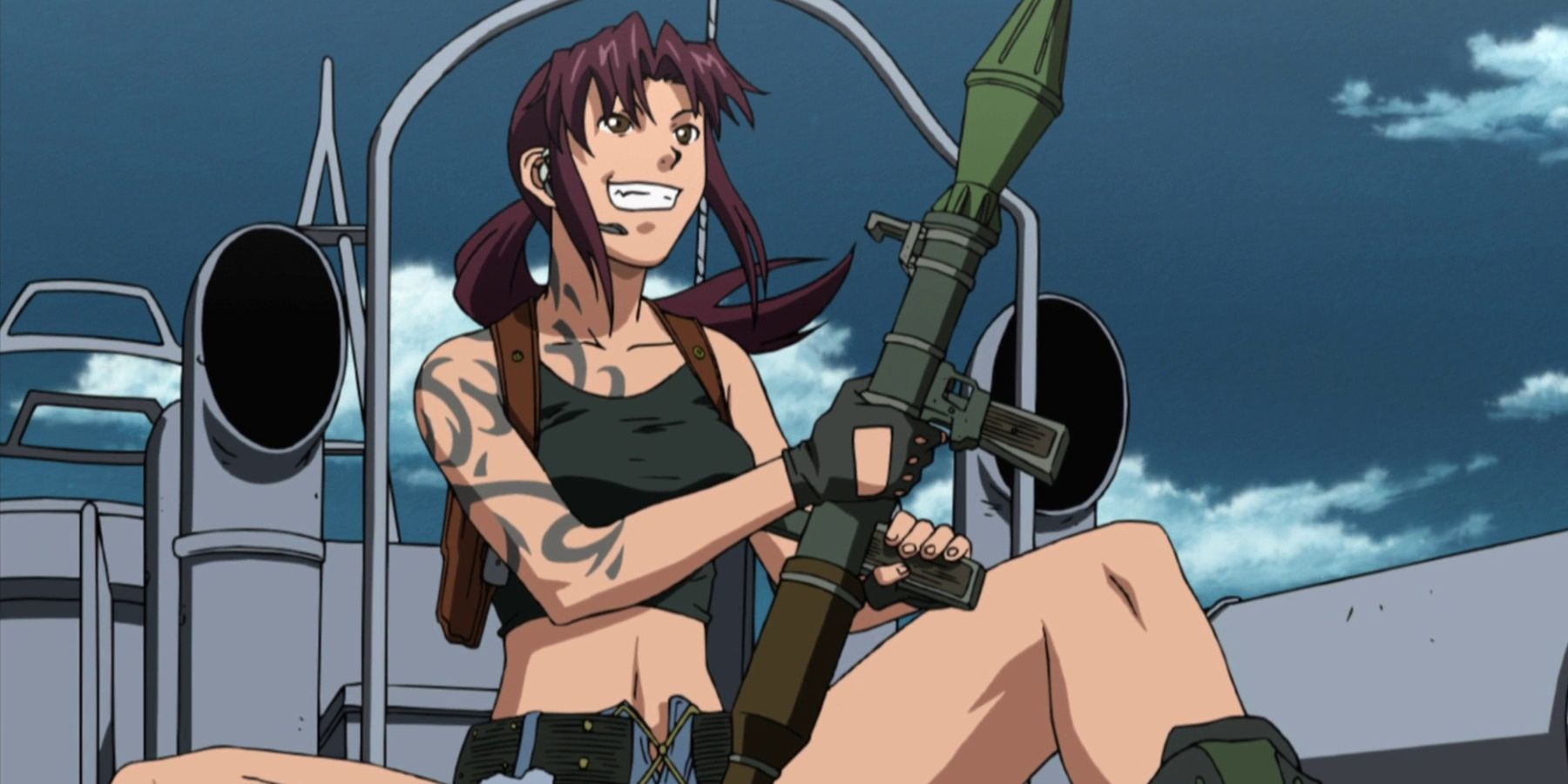 | | |
| --- | --- |
| Japanese Title | Black Lagoon |
| Genre | Action |
| Number of Episodes on Hulu | 12 |
Madhouse's Black Lagoon drops viewers into a world defined by piracy and crime. Rock, a Japanese businessman going through an identity crisis, learns exactly how much his company cares about him when he is taken hostage by mercenaries; consequently, he ends up joining his kidnappers.
Split into two seasons, Black Lagoon blends fantastic action with memorable characters and even some philosophical musings. Having a more mature tone than most similar anime, Black Lagoon is a stellar pick for anyone who wants something a bit more aggressive than a battle shonen series.
Only season 1 of Black Lagoon is on Hulu.
Mushi-Shi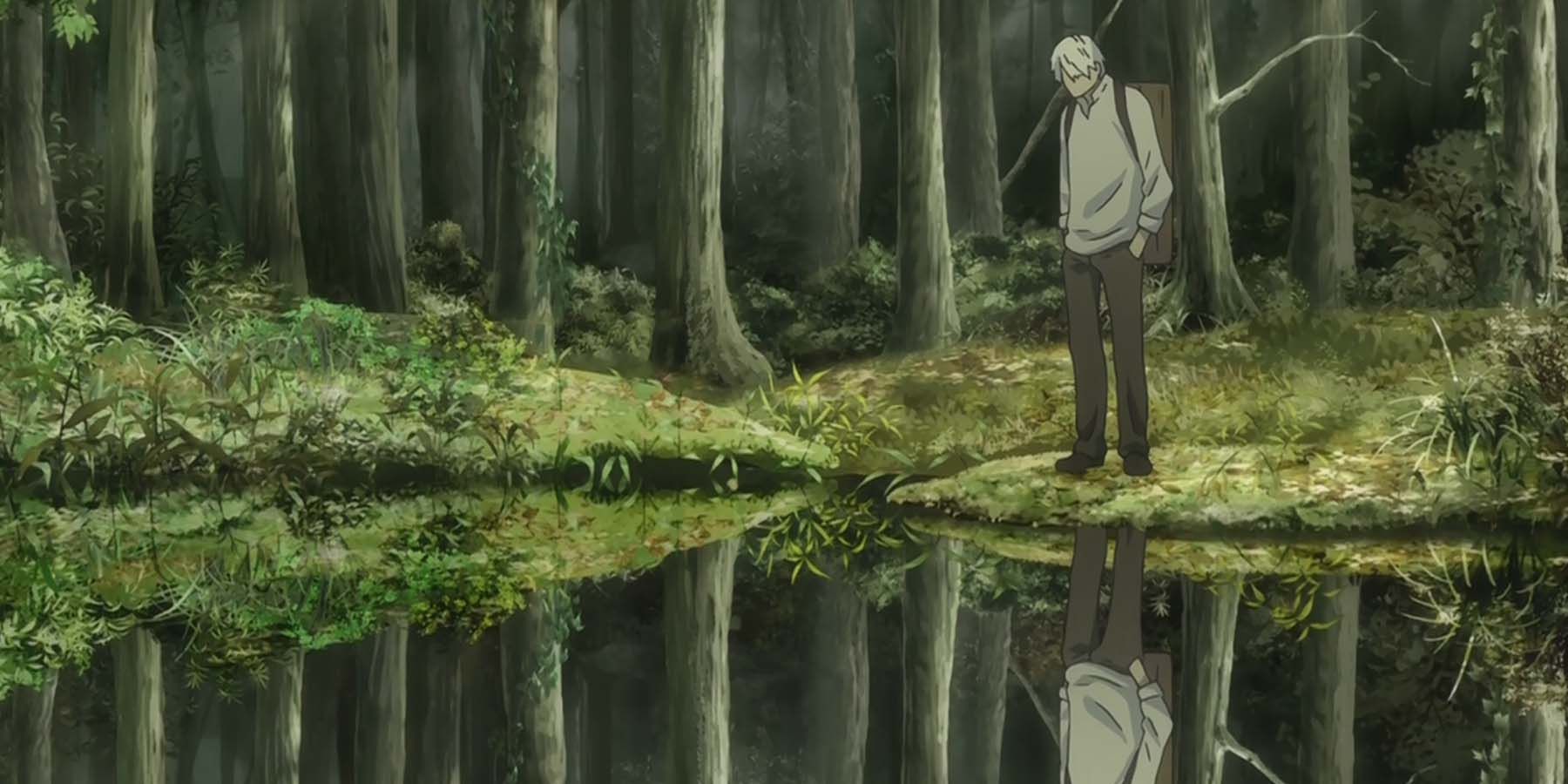 | | |
| --- | --- |
| Japanese Title | Mushishi |
| Genre | Supernatural |
| Number of Episodes on Hulu | 26 |
Slice of life tends to be associated with the mundane, however, the genre is not just limited to high school settings. Mushi-Shi envisions a reality where spirits linger around humans; most of these Mushi are perfectly harmless, but exceptions do naturally exist. These entities' existence gave birth to a new profession dedicated to studying them, and the Mushishi wander around Japan looking to investigate how these spirits fit into the world. Ginko, the anime's protagonist, is one such person.
RELATED: Fantasy Slice Of Life Anime To Watch If You Love Miss Kobayashi's Dragon Maid
Mushi-Shi is slow-paced, relaxing, and frequently beautiful. Like the best slice of life anime, this show completely immerses the audience into its universe, giving them ample time to breathe.
Dragon Ball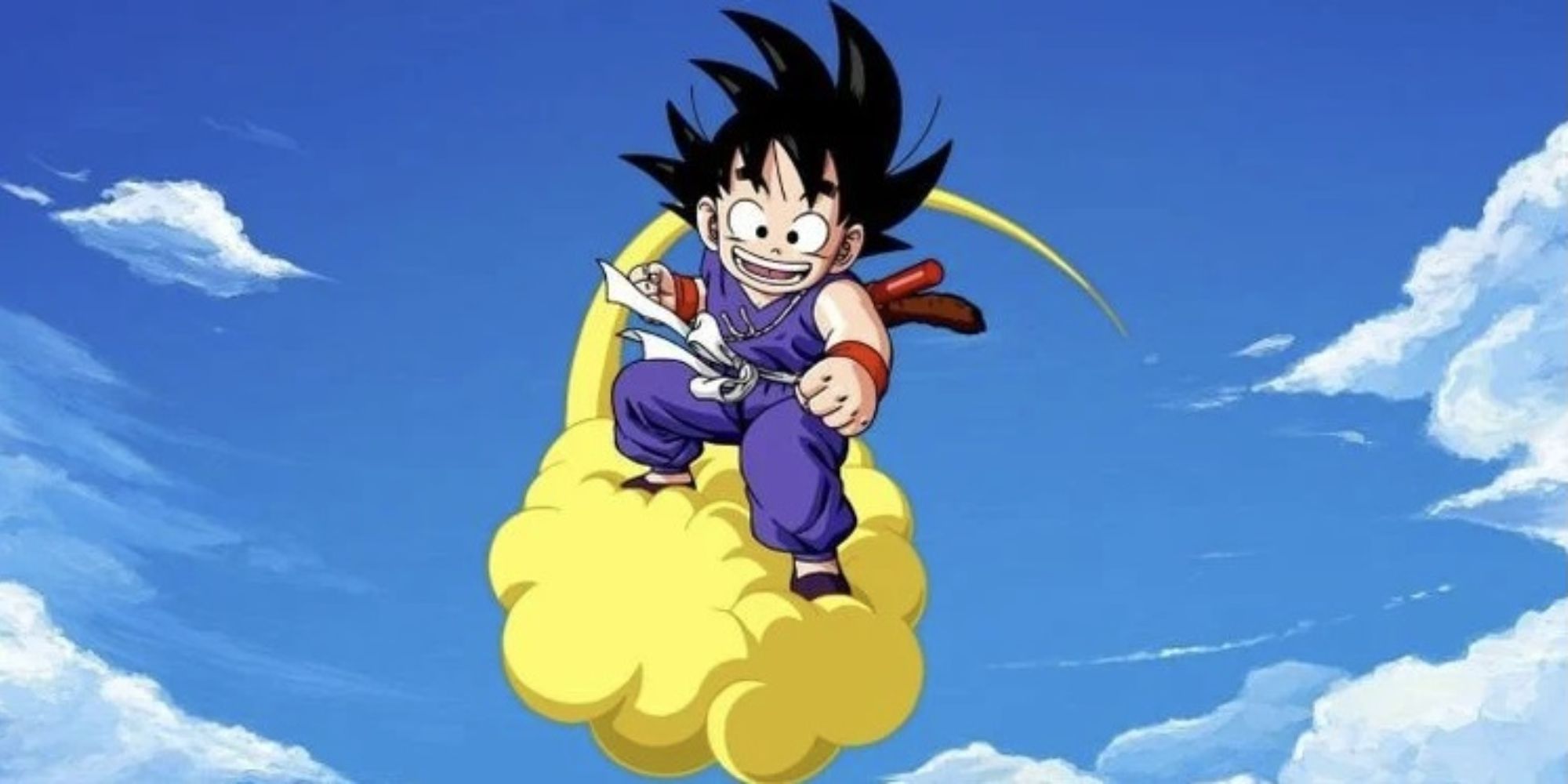 Japanese Title

Dragon Ball
Dragon Ball GT
Dragon Ball Super

Genre

Battle Shonen

Number of Episodes on Hulu

Dragon Ball – 153
Dragon Ball GT – 64
Dragon Ball Super – 70
Dragon Ball is arguably the most famous anime of all time, at least in the realm of shonen properties. Over the last three decades, Goku and his companions have gone on countless adventures across an array of mediums, be it Akira Toriyama's manga or games such as Dragon Ball Breakers.
Hulu has a rather strange selection when it comes to this iconic show: Dragon Ball Z is not on the service, while Super is incomplete. These omissions mean Hulu cannot serve as an exhaustive source for this story, but the service still has a lot of content. Although overshadowed by its sequel, the original Dragon Ball show is a fantastic adventure anime that expertly ramps up the stakes as it goes along. Lackluster as some story arcs can be, Dragon Ball GT does have its share of memorable moments, which mainly revolve around Super Saiyan 4. Super's best arc is not on Hulu, but the Universe 6 and Future Trunks sagas are pretty epic.
Trigun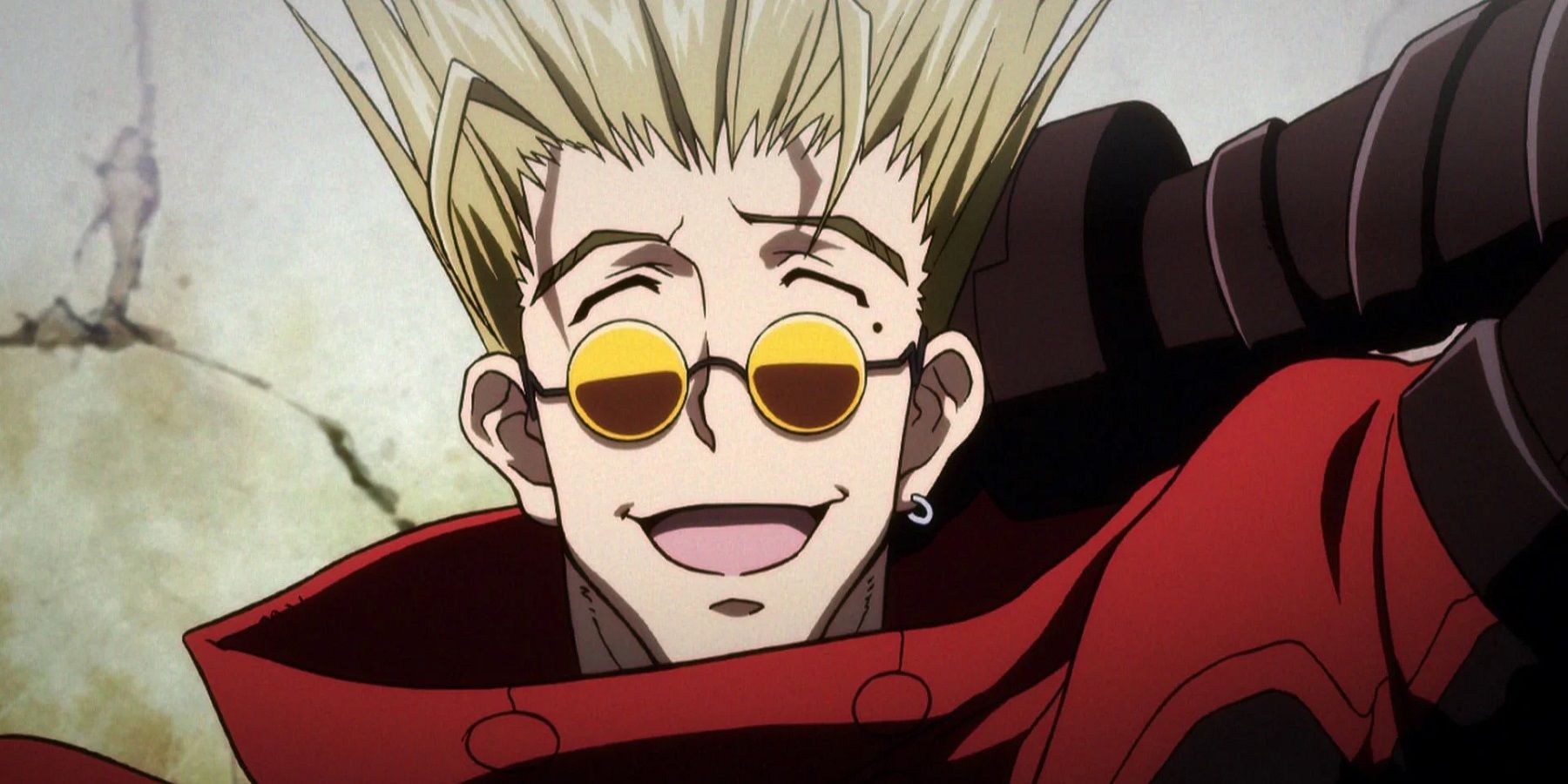 | | |
| --- | --- |
| Japanese Title | Trigun |
| Genre | Action Sci-fi |
| Number of Episodes on Hulu | 26 |
The late '90s was a fruitful period for sci-fi westerns, with Cowboy Bebop, Outlaw Star, and Trigun all cementing themselves as anime classics. Trigun tells the relatable story of Vash the Stampede, a good-natured man who just happens to have a reputation for inspiring disasters, leading to him acquiring a massive bounty.
Effortlessly balancing action, comedy, and drama, Trigun is an irresistibly delightful show that successfully offers both popcorn entertainment and fascinating themes. The series was also created by Madhouse, so the animation has aged like a glass of fine wine.
Trigun Stampede is also on Hulu.
Assassination Classroom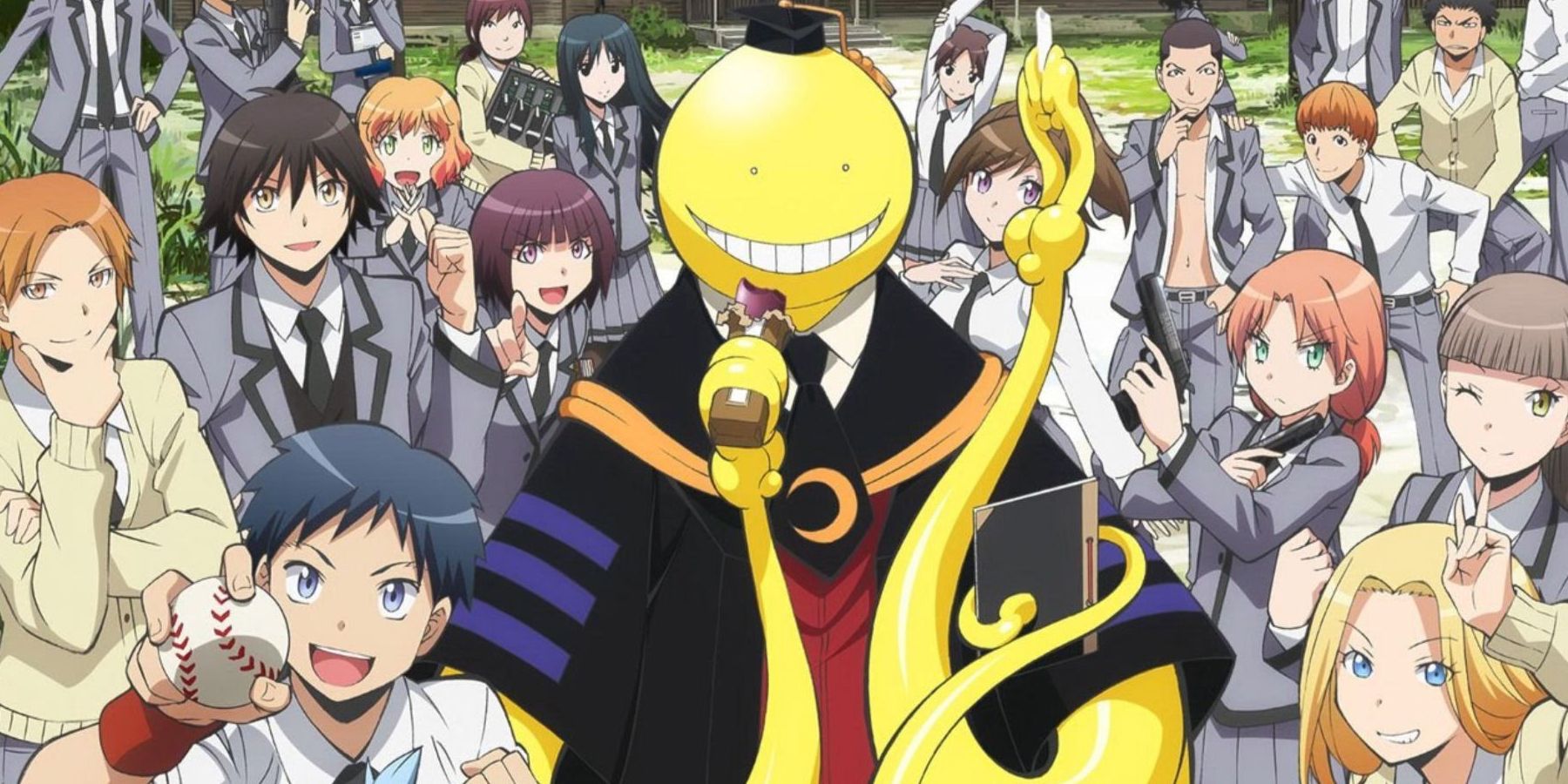 | | |
| --- | --- |
| Japanese Title | Ansatsu Kyoushitsu |
| Genre | Action |
| Number of Episodes on Hulu | 22 |
Koro-sensei has the firepower to destroy Earth, and the only thing that can stop him is a class of troublemakers. Assassination Classroom casts a strange alien creature as the teacher to students tasked with removing its head, and this unique premise inspires drama, comedy, action, and even a few tears.
Assassination Classroom is simply an amusing show filled with likable characters, some of which go through exceptional arcs over the anime's two seasons. The humor is also regularly on point, delivering both physical and subtle comedy.
Hulu only has season 1 of Assassination Classroom.
Attack On Titan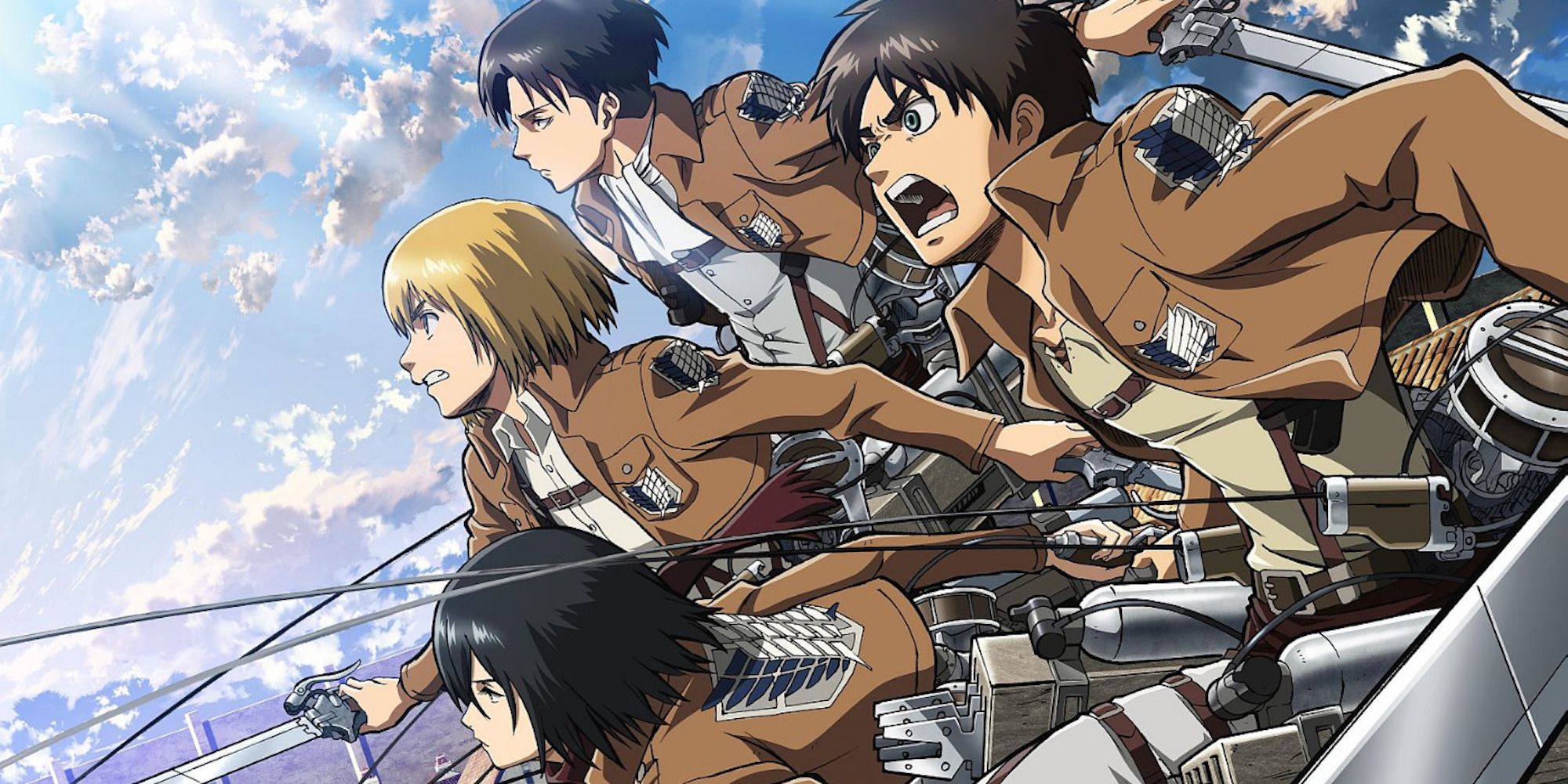 | | |
| --- | --- |
| Japanese Title | Shingeki no Kyojin |
| Genre | Fantasy Action |
| Number of Episodes on Hulu | 87 |
By this point, Attack on Titan needs no introduction, and Hulu has all the available seasons. The anime's final cour will launch in January 2022, so this is the ideal time to jump onto the bandwagon and binge-watch the entire series.
RELATED: Attack On Titan Episodes
Attack on Titan is unpredictable, both in terms of plot progression and presentation. Each season moves at a different pace while constantly shaking things up in order to push the anime's characters beyond their limits.
Hellsing Ultimate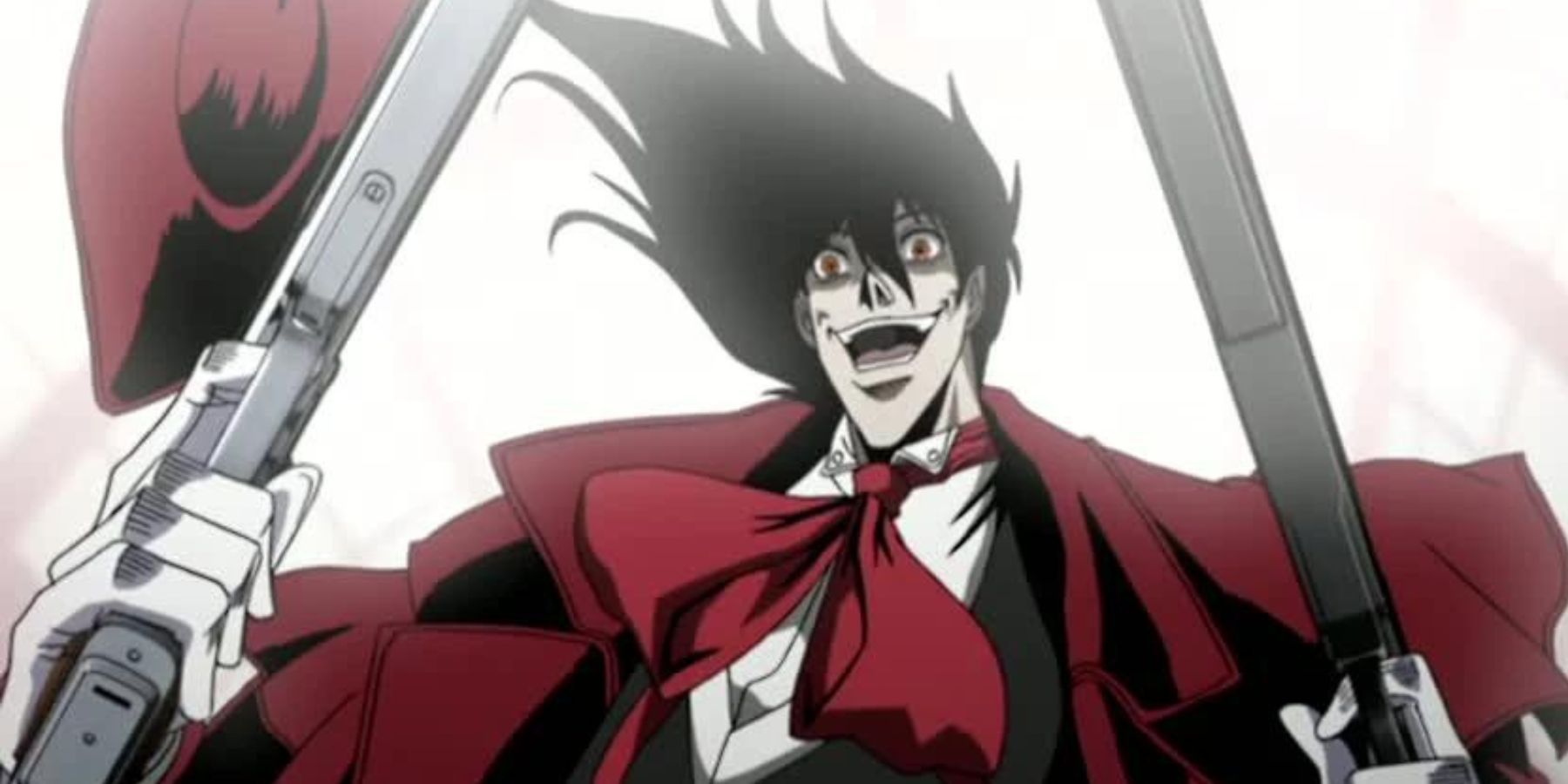 | | |
| --- | --- |
| Japanese Title | Hellsing Ultimate |
| Genre | Action |
| Number of Episodes on Hulu | 10 |
Hulu has both 2001's Hellsing and 2006's Hellsing Ultimate, but the latter is undoubtedly the optimum way to experience this story. A celebration of the excess and macabre, Madhouse's OVA series relishes vicious protagonists, campy villains, and gorgeous gore.
Hellsing is an organization dedicated to taking down creatures of the night, and their secret weapon is perhaps the most terrifying monster of them all: Alucard. When it comes to over-the-top action anime, Hellsing Ultimate is about as good as things get.
Akira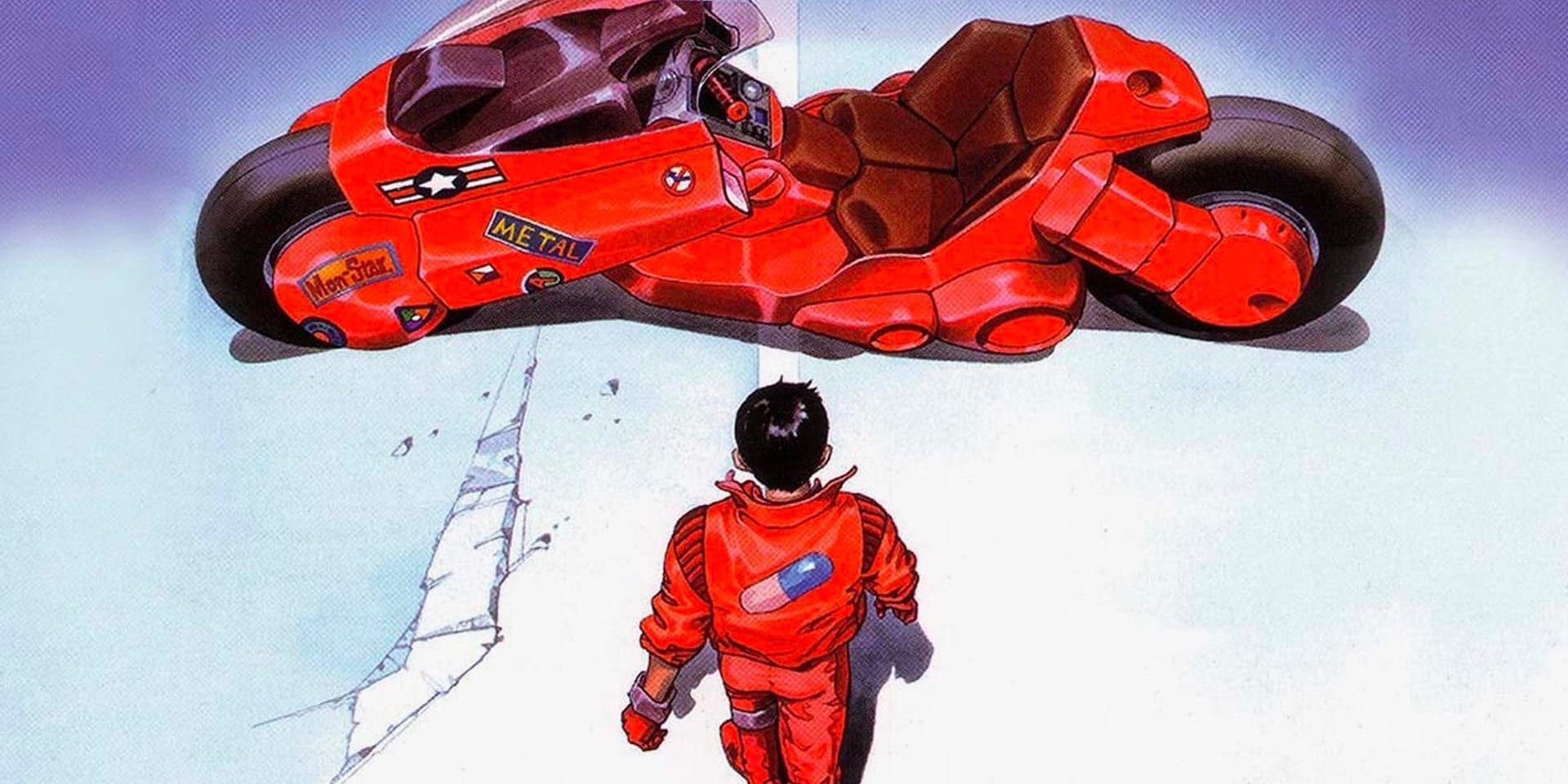 | | |
| --- | --- |
| Japanese Title | Akira |
| Genre | Sci-Fi |
Along with Ghost in the Shell and Studio Ghibli's projects, Akira is the most famous anime movie of all time. Released in 1988, the cyberpunk film presents a dystopian world defined by gang violence, human rights violations, and an overabundance of blood.
Akira is not an easy sit, particularly its gruesome final act, but it is a must-watch for not only anime fans but also anyone interested in film history. Akira's animation has aged shockingly well, to the point that it can still put to shame many films released in 2021.
Cowboy Bebop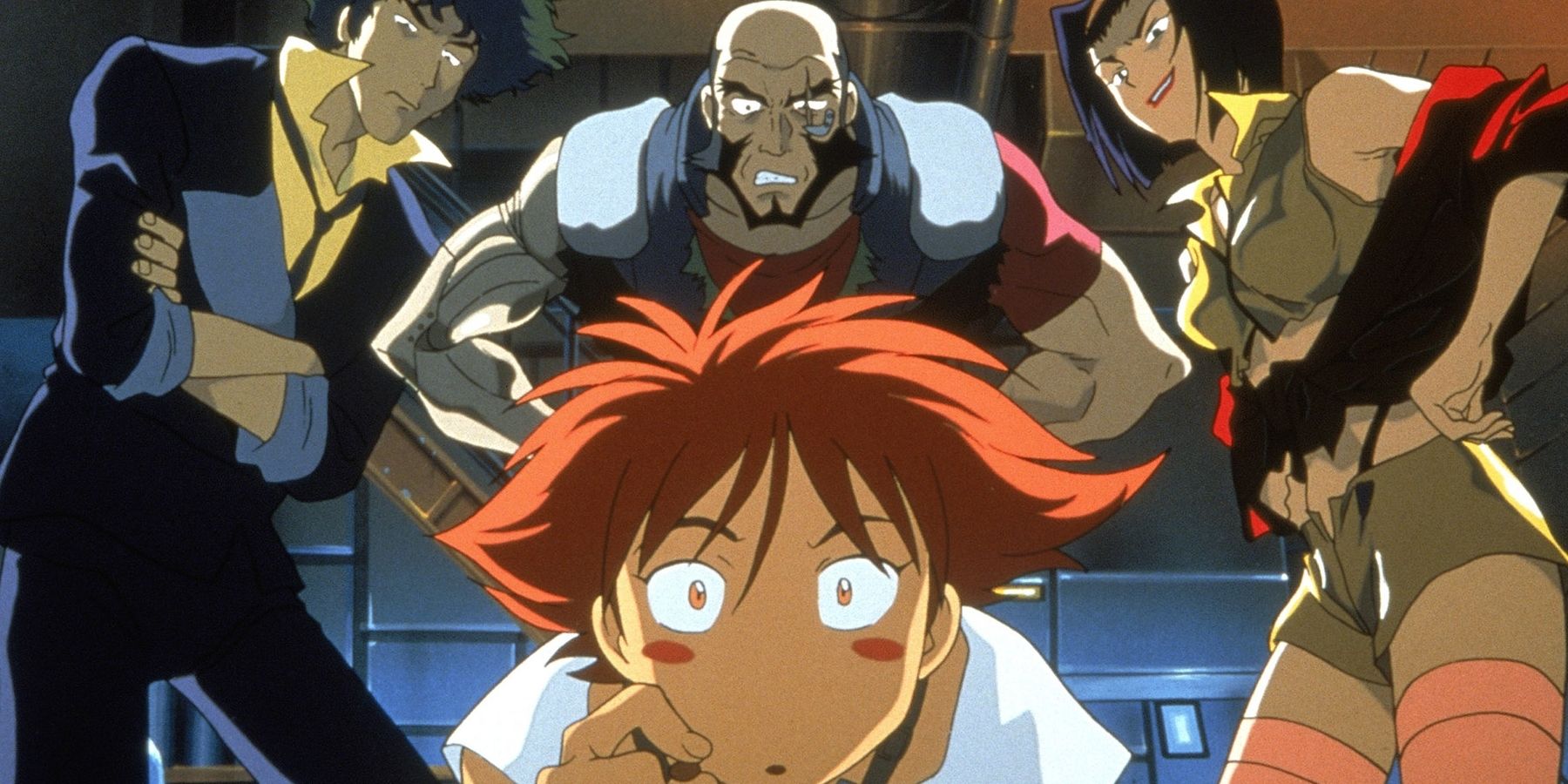 | | |
| --- | --- |
| Japanese Title | Cowboy Bebop |
| Genre | Sci-Fi |
| Number of Episodes on Hulu | 26 |
Recently adapted into a live-action series by Netflix, Cowboy Bebop is still at its best as an anime. Shinichiro Watanabe's space western has everything anyone could want from a show: flawless animation, unforgettable characters, a killer soundtrack, highly entertaining stand-alone episodes, and stellar overarching plots.
Cowboy Bebop seems destined to forever rank among anime's greatest series. Regardless of whether someone has yet to watch a single anime or has completed hundreds of series, Cowboy Bebop should be the next show on their watchlist.
For those who want something similar but minus the sci-fi element, Samurai Champloo is also on Hulu.
MORE: Hilarious Anime Hairstyles Memes