Grand Theft Auto has a wide selection of extremely fun game modes that have almost nothing to do with grand theft. Unfortunately, most of these game modes have long queue times or have so many different maps and tracks that being placed into the one that you want can be a challenge in and of itself.
The stunt series in Grand Theft Auto 5 is one of these modes. It's really popular, but there simply aren't enough players on the servers to fill each game. Where are they? Are fans of GTA V Online's stunt series playing something else to get their extreme kicks in? They well could be, as extreme and literally fantastic racing games are available on every platform, without any annoying wait times.
Related: Grand Theft Auto Leaker Narrows Down GTA 6 Release Date
Hot Wheels Unleashed
$23.99 $49.99 Save $26
Hot Wheels Unleashes is a racing game developed and published by Milestone. The game is based on Mattel's supremely popular Hot Wheels line of toys. The game is played from a third-person perspective and players assume control of vehicles from the Hot Wheels franchise. The tracks include everyday locations, such as the kitchen and the garage. 
Players can use drifting to gain charge on the boost, which allows the car to speed up during the race. There were 66 different cars at launch to choose from and the game supports up to 12 player online gameplay.
Pros
Has wild tracks with loop-de-loops
Lots of vehicles to choose from
Online community is active
Free on Game Pass
Cons
Competitors have less skill
Not as easy as the brand suggests
Finally we can play cars again without Pixar getting in the way! Yes, this game has loop-de-loops and cartoon-themed vehicles just like Hot Wheels in real life. Although it was originally released in 2021, Hot Wheels Unleashed just recently got added to Xbox Game Pass in February, giving hundreds of thousands of new players access to this nostalgic title.
Don't let the bright orange tracks and supersized toy rooms fool you though: this Hot Wheels game can be pretty difficult. Sure, there are lots of kooky and unique raceways just like in a Grand Theft Auto stunt race, but just like GTA V players actually need to be good at racing games in order to be competitive. Braking is essential to drift around corners or avoid fishtailing after sharp turns, the NPC drivers aren't shy about running players off the road, and tons of other challenges exist throughout the various game modes.
The online community is going strong, meaning getting into games is quick and easy, but if couch-co op is preferred, Hot Wheels actually offers split screen too! GTA V fans can get right into a totally realistic race on a totally unrealistic track in a flash with Hot Wheels Unleashed!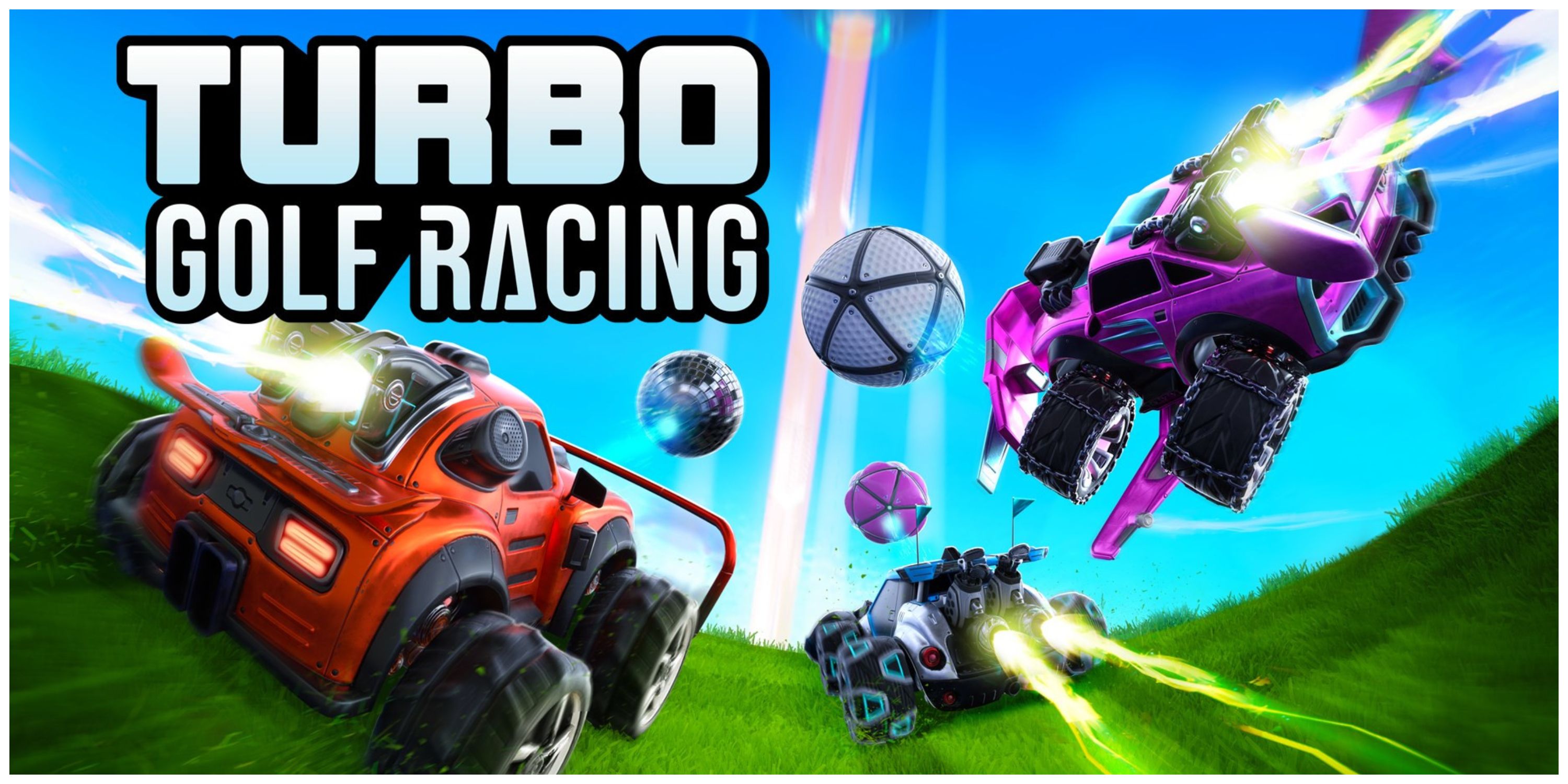 Turbo Golf Racing
Turbo Golf Racing is a racing game developed by Hugecalf Studios. The game was first released into early-access on August 4, 2022, for Windows, Xbox One and Xbox Series X/S. The game was released under the Xbox Game Pass subscription service on the same day.
Pros
Lots of fun tracks
Unique gameplay
Less competitive than Rocket League
Encourages trick shots
Cons
Big learning curve
Lobbies can be a bit empty
This game is pure chaos and it's so much fun! Turbo Golf Racing is extremely similar to Rocket League, except for a few key elements: players tend to be much less skilled or simply less competitive, and players are actively encouraged to do trick shots through a number of mechanics.
For example, there are multiple tracks where if players can get their starting boost and hit their ball just right, it will get caught by boost rings and sent directly to the goal. There are also items to mess up other players, like the rocket, and pop-out wings, so vehicles can glide around for a bit.
It's worth mentioning that the levels are very creative and unique. Every season adds new tracks, each with a specific theme. Currently, there's an Aztec theme giving hard Legend of the Hidden Temple vibes, fun waterfall obstacles, and new skins for the vehicles and golf balls.
It's a little adjacent to the gameplay of the GTA V stunt series, but making a vehicle do awesome airborne tricks and sabotaging other players are some of the best parts that gamers can keep enjoying with Turbo Golf Racing.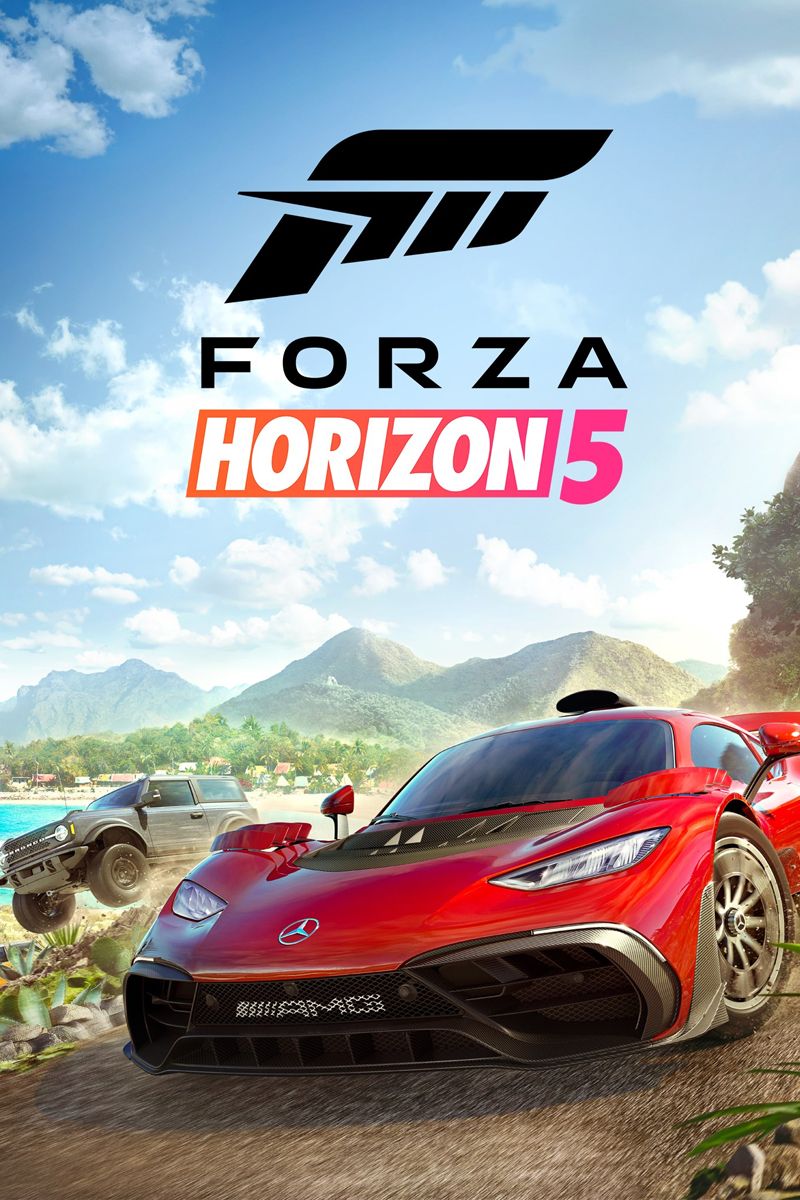 Forza Horizon 5
$35.99 $59.99 Save $24
Forza Horizon 5 is one of the most ambitious releases in the long-running Forza Horizon franchise. This time, players have access to a massive open world map, allowing them to drive endlessly if they so please. There are tons of cars to unlock and customize and a wide-array of events.
Pros
Beautiful open world
Plenty of races and challenges
Online play is fun and competitive
Driving is very realistic
Cons
Most unique tracks are on DLC
Driving mechanics can be difficult for new players
Not all of Forza is precision driving in beautiful landscapes; sometimes it's having fun in a Hot Wheels-themed DLC. Yes, this game is very similar to Hot Wheels Unleashed, but it's much more difficult and tailored to players who enjoy racing games even when the track isn't orange. Fans of racing games don't need help to win, but that doesn't mean they don't want to goof around sometimes.
Forza Horizon 5 doesn't offer any default handicaps like easier racing games such as Mario Kart 8, so players can really improve their speed and overall control in a realistic setting. If players want to get unrealistic without the game being too easy, Grand Theft Auto stunt races are a great outlet, but still it's not the same as a real racing game. Forza Horizon 5 is one of the best racing games ever and with the Hot Wheels DLC, players can take a break from perfect runs across beautiful landscapes to try their hand at daredevil driving.
This DLC gives players 10 new cars, a ton of new maps, and the ability to build their own Hot Wheels tracks using 80 different construction pieces. Forza's open-world racing game continues to be the best, even when they're goofing around with Hot Wheels.
Related: Best Games Like Grand Theft Auto 5 On Xbox Game Pass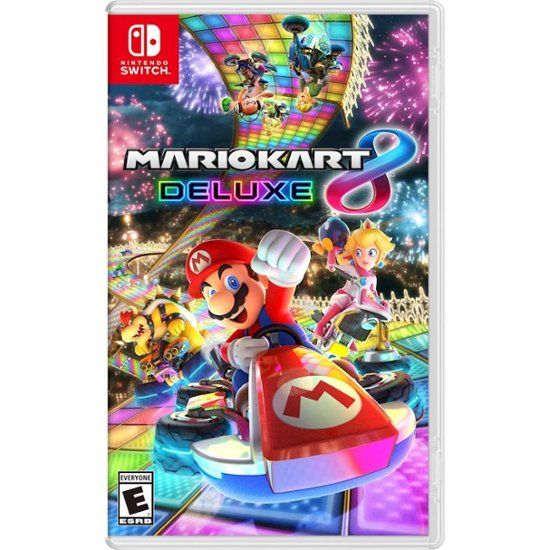 Mario Kart 8 Deluxe
Mario Kart 8 Deluxe is a racing game in the world-renowned racing game series. The game was released in 2017 for Nintendo Switch and was at the time the first Mario game on the platform. It is an improved version of the Wii U game Mario Kart and comes with added characters and changes in Battle Mode.
Pros
Lots of fun tracks
Great music
Perfect for whole families
New tracks are recent and upcoming
Cons
Not great online play
Game imbalances can be frustrating
Mario Kart may seem an unlikely choice, but there are plenty of stunts to perform in this game, especially once players get into the mini-games. Between boost strips and chaotic items like a literal bomb(omb), players can wreak havoc on each other…just not with helicopters or all-out gang wars.
Mario Kart may have the most fun and unique tracks out of all the games on this list, especially with their DLC tracks continuing to release every few months. Despite the simplicity of the game, friends and family still love to play together. The game does a lot of work bridging the gaps between players' skills, making every race feel really competitive, no matter who's playing.
The online element is also a ton of fun and typically, despite Nintendo's aversion to queues, is faster than GTA V at finding a full game. Plus, the mini-games available pit players against each other more directly, encouraging silliness and trick shots. Even though it may be easier than Grand Theft Auto, Mario Kart 8 has plenty to challenge players with.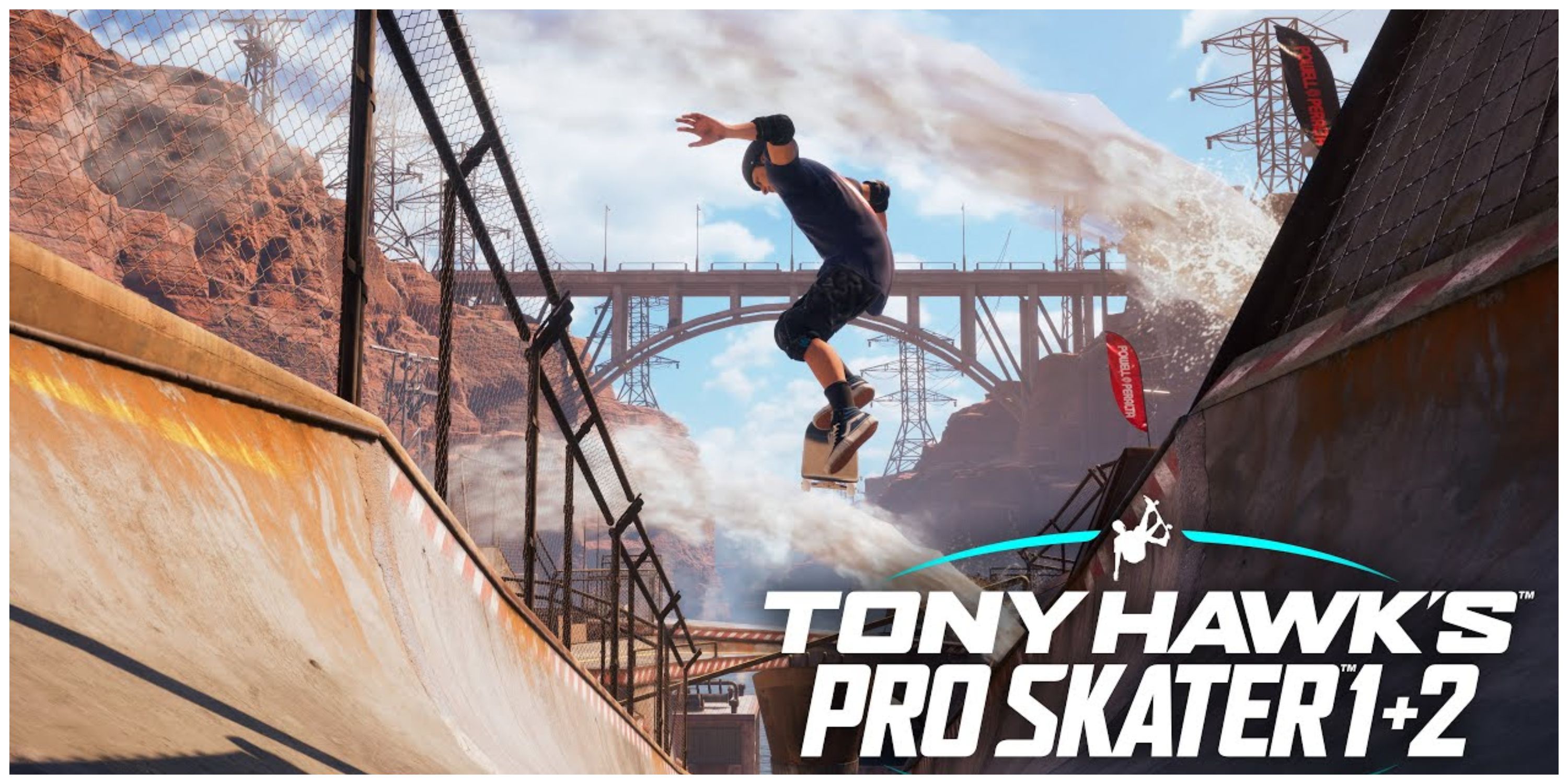 Tony Hawk Pro Skater 1+2
The 2020 fully-remastered Tony Hawk's™ Pro Skater™ & Tony Hawk's™ Pro Skater™ 2 games have been combined into one epic collection, rebuilt from the ground up in incredible HD. Players can skate their way through various levels and challenges, all while listening to an awesome soundtrack.
Pros
Challenging play
Great music
Lots of replayability
Unique maps for each level
Cons
No online
Tough to beat without serious practicing
The OG pro skater is back with the same old tricks, but that doesn't mean it's any easier the second time around! It's an unfortunate fact that many gamers who grew up on Tony Hawk have inexplicably become older, but one plus side to this is that we can all revisit Tony Hawk Pro Skater and have the same experience as last time: failing! A lot!
Just like when the series first launched, players can improve their button mashing skills to make their skater persona collect trash, destroy signs, and maybe even get some major air. Players who enjoy the two-wheel vehicle challenges in GTA V will have a great time trying to master the Casper 360 flip or trying to land that elusive 900.
It also helps that there's a lot of customization available to make a character fit their player's personality. Plus, with 19 different levels set in a variety of spaces, players can enjoy some classic skater scenes or explore a city (usually one with a lot of problems). Finally, challenges and collectibles make it easy to keep having fun even once every level has been beaten, so it's easy to jump right in after a stunt race in Grand Theft Auto V.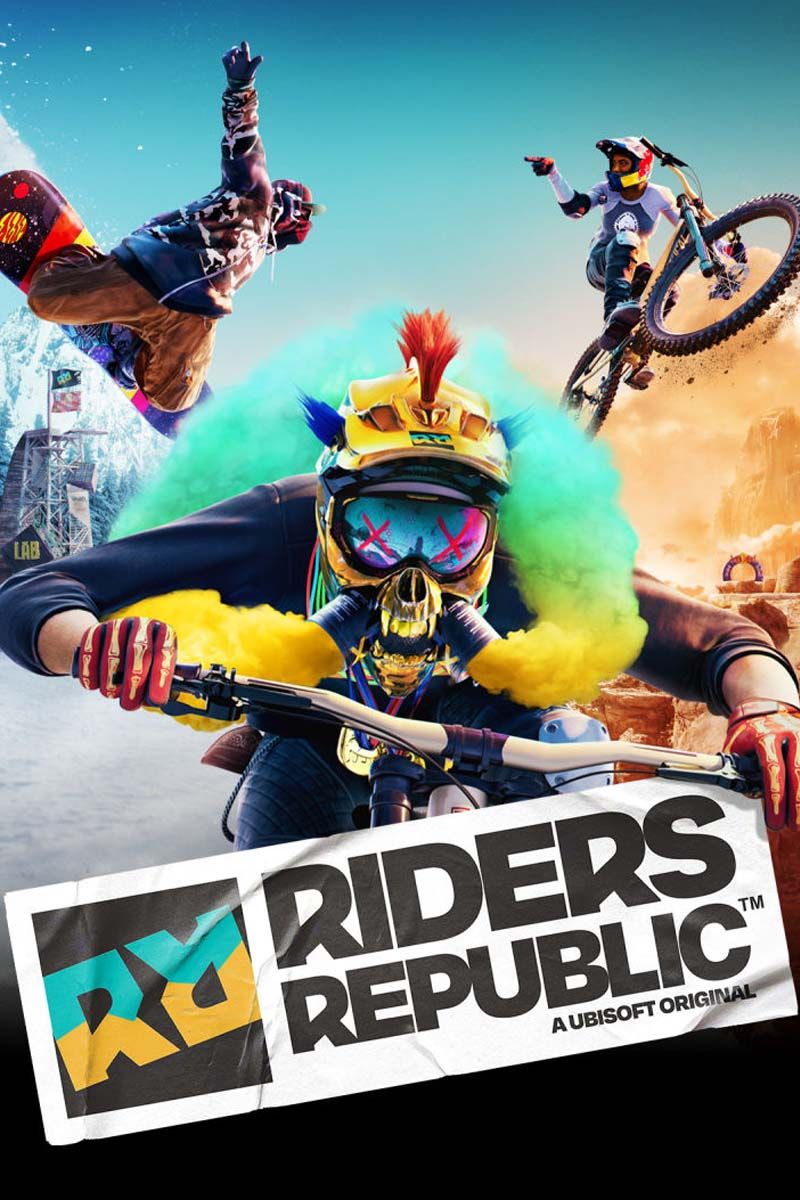 Riders Republic
Riders Republic is a Ubisoft-developed online extreme sports game featuring a wide discipline of activities including mountain biking, snowboarding, skiing, and wingsuit flying. Players are able to explore real-world locations while competing in a host of online multiplayer challenges and events. The game also has a suite of customization options.
Pros
4 unique vehicles
Lots of challenges
Fun character customization
Huge play area
Cons
Online play is somewhat limited on console
No large vehicles
Riders Republic is basically the GTA V stunt series as its own game. There's everything from BMX mountain rides to flight suit challenges, all with online competitions and challenges that keep players entertained even after they've mastered every mode.
A bit of a call-back to the plethora of extreme sports games that hit their peak popularity in the 2000s, this game is perfect for players who just want to attempt insanely daring feats. While GTA V stunt races are more often than not done with cars and planes, Riders Republic lets gamers stick to their favorite vehicles without doubling or even tripling their queue time. On Xbox and Playstation, matches can have up to 20 players, but PC gamers can race against up to 50 players at once, which can get chaotic quickly.
With over 250 square kilometers to explore, Riders Republic is designed for replayability. Weekly challenges help set new goals and each vehicle has its own set of goals that players can try to accomplish. Tons of fun and able to be played online, Riders Republic is the most similar game to the Grand Theft Auto Online stunt series.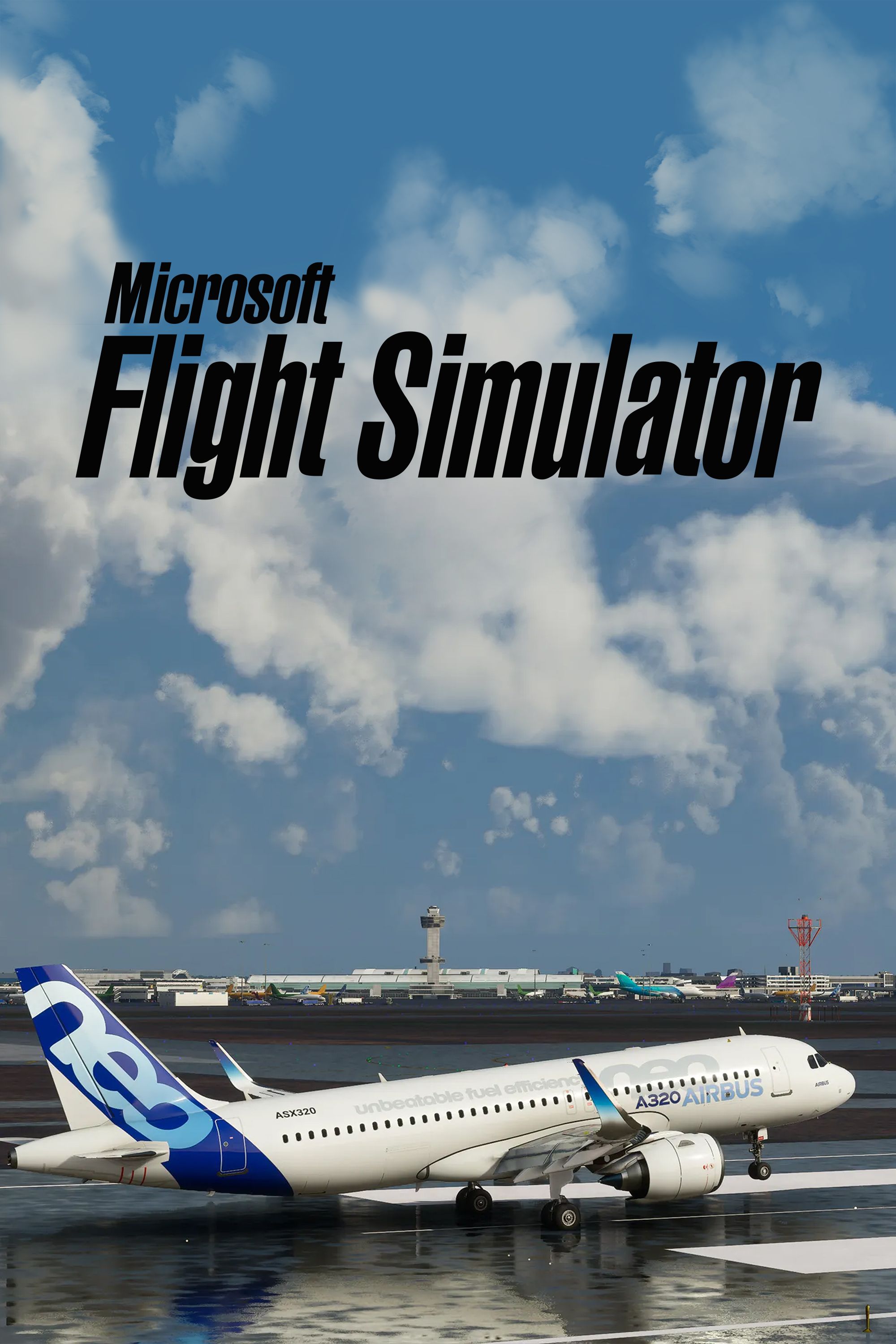 Microsoft Flight Simulator
Over 40 years ago, in 1982, Microsoft published its first Flight Simulator. Since then, the series has grown into an iconic franchise that has spread over multiple platforms. Players are free to experience an array of planes and even use flight-stick controllers to further increase the realism. The latest release features a massive world-wide map that allows players to fly anywhere they want to from the comfort of their own homes.
Pros
Tons of planes to fly
The entire world is the playing field
Lots of replayability
Literally the best flight simulator ever
Cons
Realistic gameplay is very challenging
No co-op
Another unlikely choice, players that enjoy doing the airplane and helicopter race and stunt challenges might enjoy cranking up the difficulty and venturing into true flight simulation. While flying races are extremely fun, sometimes it's nice to simply get some practice flying in.
Sure, there are some flight challenges in the Grand Theft Auto campaign mode, but they're designed for people who don't normally play flight simulator games. That works well for most people, but there aren't many of these flight challenges available either, so once they've been completed, players must get queued into a flight stunt race. Or, they can boot up good old Microsoft Flight Simulator!
Flight simulator comes with 29 planes to choose from, plus at least five more if players get one of the deluxe editions. That's more than enough for players to explore literally the entire world through various missions, routes, and challenges. It's certainly not a Grand Theft Auto game, but players who enjoy digital flying will have plenty of fun, even if they don't get to steal their plane first.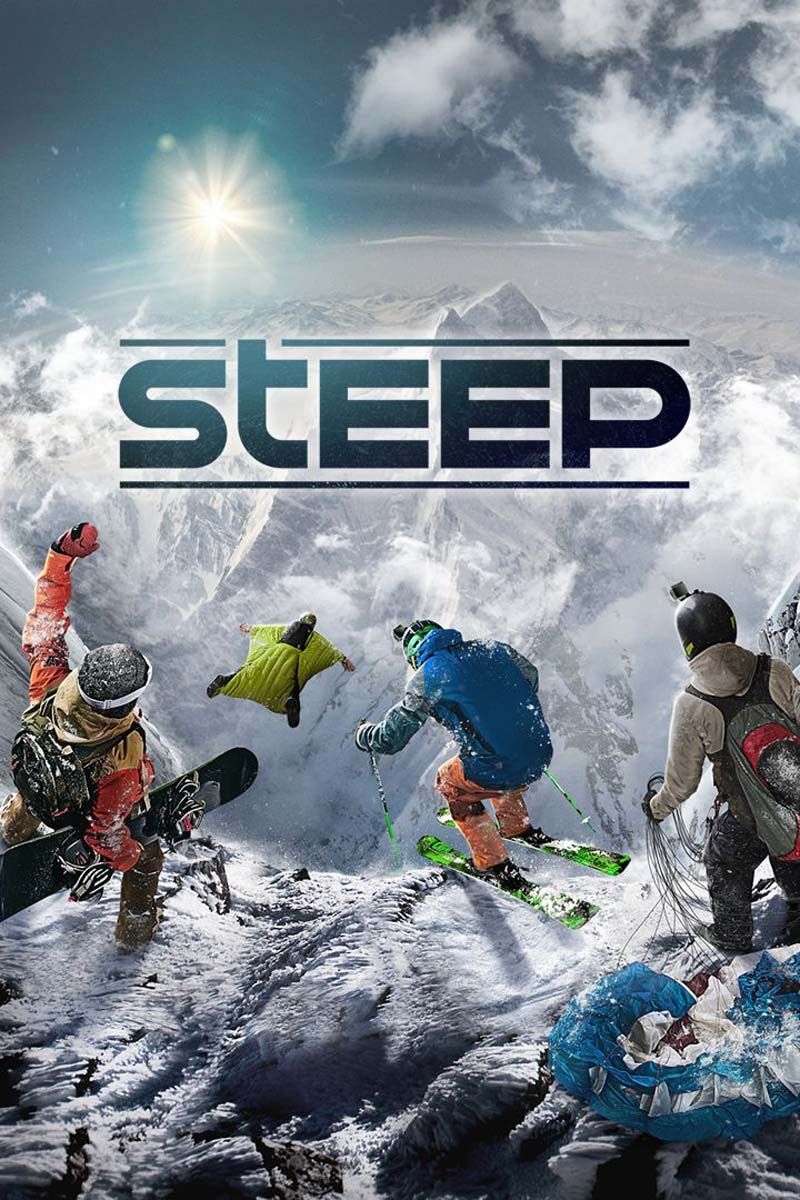 Steep
Steep is an open-world, open-mountain winter extreme sports game with single-player and multiplayer gameplay modes and options. Created by Ubisoft, Steep offers players the opportunity to ski, snowboard, wingsuit, and paraglide across and around gorgeous mountain vistas while completing events and goals to progress. The game also has a suite of customization options.
Pros
Lots of sports to play
Awesome game locations
Just like GTA V stunt series
Tons of challenges to complete
Cons
Online community is dwindling
Steep was one of the last good extreme sports games until Rider's Republic arrived, and players have continued to enjoy it for years. Despite the game having been released in 2016, it still has unique offerings that are hard to find anywhere else.
Similar to Riders Republic, the game features a smattering of extreme sports, albeit a much longer roster. The game includes skiing, snowboarding, paragliding and wingsuit flying, with DLC expanding these options to include more niche versions of each sport, such as rocket-powered wingsuit flying and sledding.
Unfortunately, the online scene is about as active as GTA V Online's stunt series, but it's still easy enough to group up with friends for private races or to complete challenges solo. Regardless, players can get into exactly whatever they want to race with, rather than hoping for a lobby that suits them.