Who doesn't love an amazing fantasy story? From serious tales like Lord of the Rings to lighter-hearted romps like Onward, it's a genre that begs to be explored time and time again. Still, few forms of animation have told more fantasy stories than those shown in anime.
With countless good fantasy anime available for viewing, it can be difficult to decide which ones to prioritize. Certain stories stand out above the rest as anime that no fan should go through life without watching. Which are the best fantasy anime?
RELATED: The Greatest Anime Games Of All Time
Exciting Fantasy Anime Of Spring 2023
Spring 2023 is shaping up to be a strong quarter for anime. As usual, many fantasy-leaning series will be airing over the upcoming months. KonoSuba, Demon Slayer, Edens Zero, and The Ancient Magus' Bride are all airing new seasons, and those are just the tip of the iceberg. What are some of the best fantasy anime set to air in Spring 2023?
Ranking Of Kings: The Treasure Chest Of Courage
| | |
| --- | --- |
| Japanese Title | Ousama Ranking: Yuuki no Takarabako |
| Studio | Wit Studio |
| Start Date | April 14, 2023 |
Ranking of Kings is undoubtedly one of the most memorable fantasy shows to debut over the last few years, and The Treasure Chest of Courage looks set to continue season 1's fantastic work. The anime follows Bojji, a prince who was born deaf and small, compared to his giant parents. Underestimated and ridiculed by many people, Bojji feels alone and scared, although he finds solace in a new friendship with a unique character named Kage. The opening season chronicles Bojji's powerful journey that involves saving his kingdom.
RELATED: Spring 2023 Anime Lineup: Where To Watch Every Series
Ranking of Kings has developed a reputation for circumventing expectations, particularly when dealing with the motivations of characters. "Never judge a book by its cover" is arguably the anime's main theme, and it explores this concept beyond just Bojji. The protagonist finds himself in a very different position at the start of season 2 compared to the pilot episode of the 2021 entry, but great adventures likely await him.
Mashle: Magic And Muscles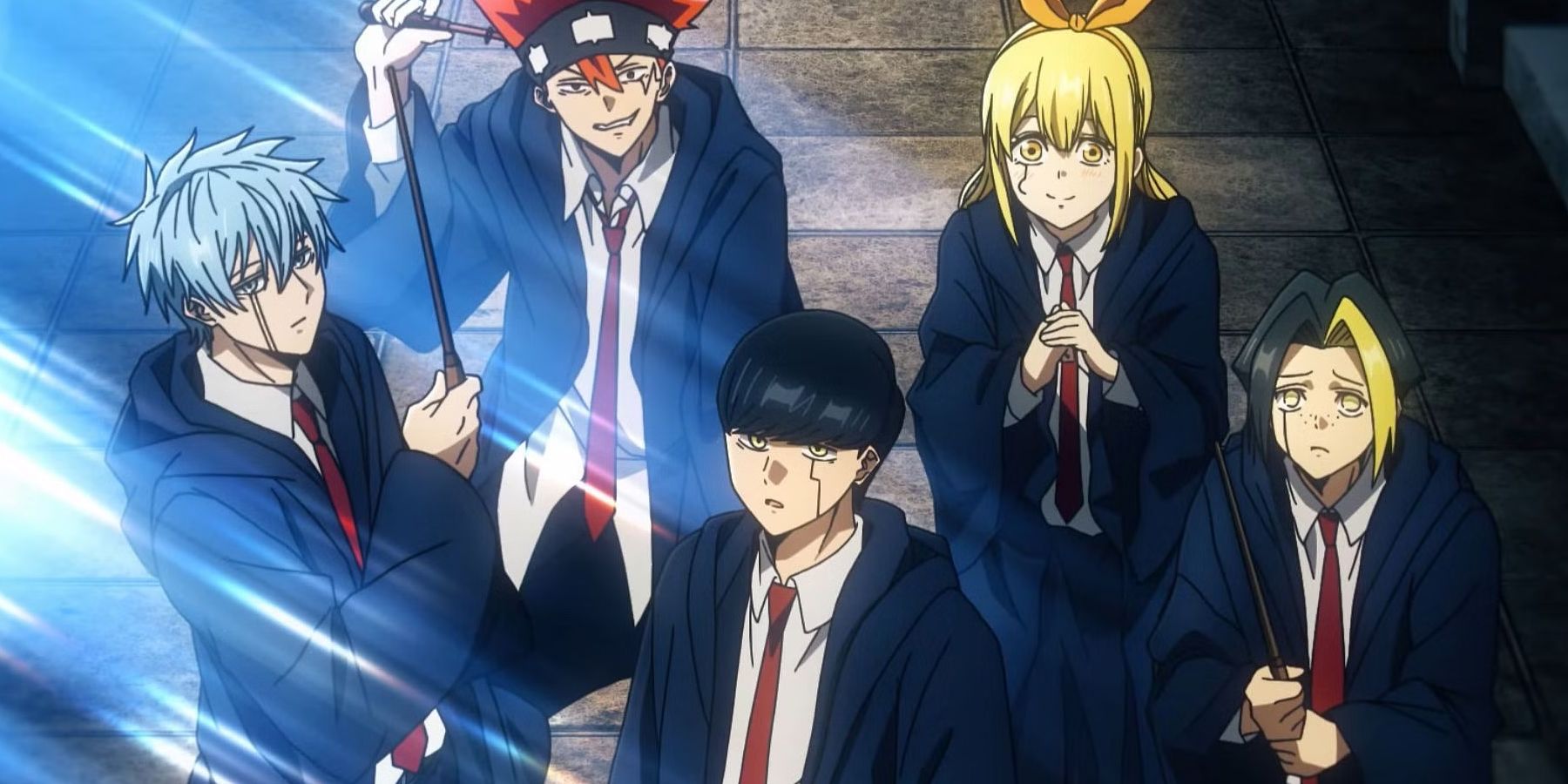 | | |
| --- | --- |
| Japanese Title | Mashle |
| Studio | A-1 Pictures |
| Start Date | April 8, 2023 |
A comedy shonen anime, Mashle pits magic versus sheer physical force. Mash has no magical ability, which is a death sentence in his world. To protect his peaceful lifestyle with his father figure, Mash decides to infiltrate a magic academy and work his way to a coveted position that would make him untouchable. He needs to pretend to be capable of pulling off a spell or two to get by; however, in truth, Mash relies solely on his bulging biceps.
Mashle is essentially a parody of not only magic-based manga but properties like Harry Potter, something the anime's trailer showcases through the reveal of the main school, which looks somewhat similar to Hogwarts. Fantasy shows revolving around action and adventure are abundant, so a comedy series could be a nice alternative.
Hell's Paradise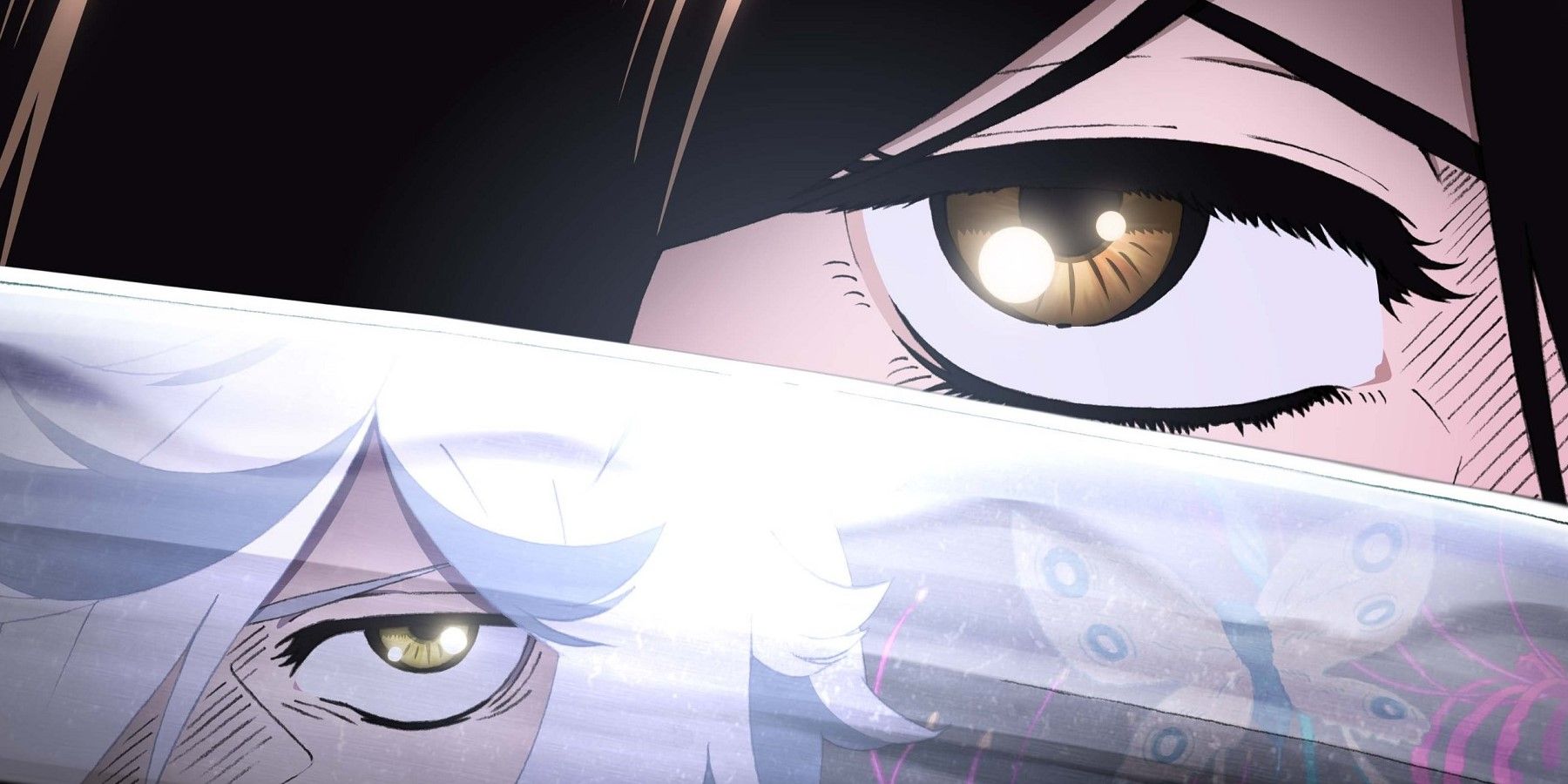 | | |
| --- | --- |
| Japanese Title | Jigokuraku |
| Studio | MAPPA |
| Start Date | April 1, 2023 |
Hell's Paradise is probably the most highly anticipated new fantasy anime of Spring 2023, and that can be extended to shonen in general. Yuji Kaku's manga enjoyed a good 3-year run on Shonen Jump+, and while it never gained the mainstream exposure of a Naruto or Chainsaw Man, Hell's Paradise was received well and became reasonably popular toward the end of its existence.
RELATED: Spring 2023 Preview: Hell's Paradise: Jigokuraku
As the title suggests, the story takes place on an island that looks like a paradise but, in truth, is anything but. Criminals are sent to the island to track down a special item; if their expedition is successful, their sentences will be forgiven. However, most of them are not expected to survive.
Now, here are the best fantasy anime of all time…
Humanity Has Declined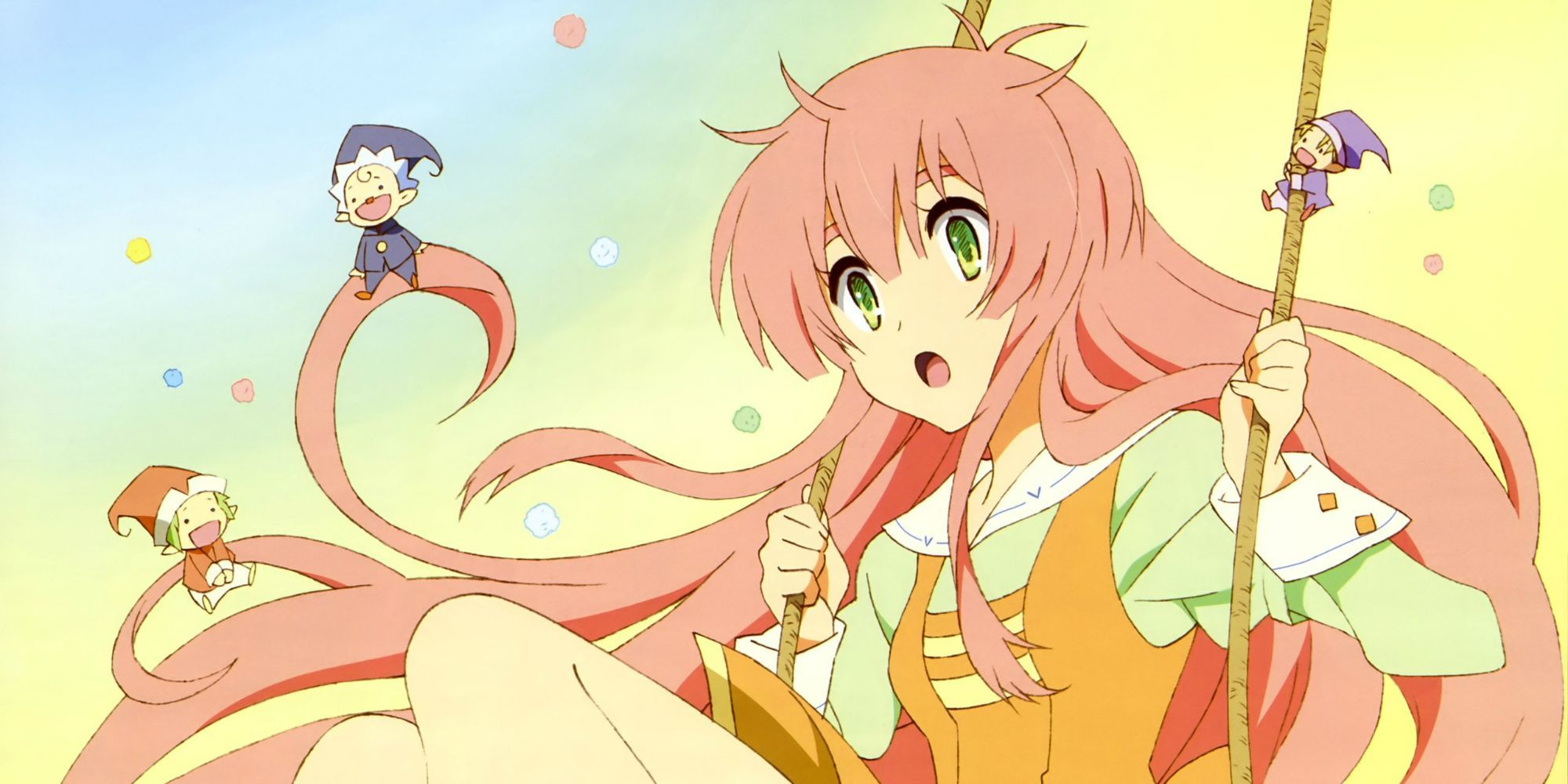 | | |
| --- | --- |
| Japanese Title | Jinrui wa Suitai Shimashita |
| Studio | AIC ASTA |
| Where to Stream | HIDIVE |
As this anime's title suggests, Humanity has Declined finds mankind at a low point in its history. It looks like humans are on their way out, with fairies taking their place as the planet's new dominant inhabitants. As the latter are driven nearly entirely by impulse, they need some guidance, which is provided by an unnamed woman with a realistic disposition.
Humanity Has Declined delivers a blend of surreal comedy, vibrant visuals, and cynicism. It presents a fantasy world that is caught in the middle between two eras, sparking plenty of misunderstandings and bizarre happenings.
Magi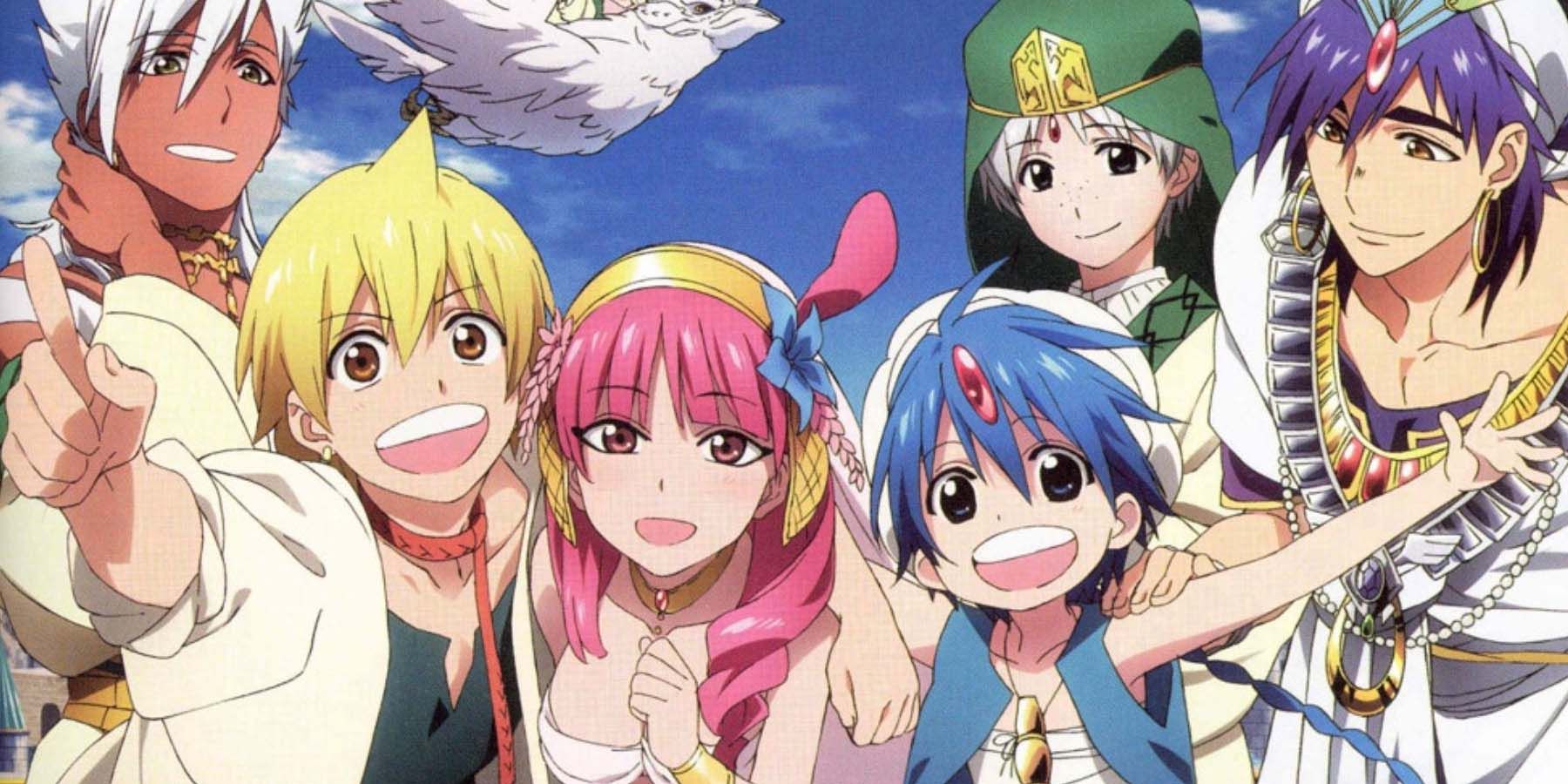 | | |
| --- | --- |
| Japanese Title | Magi: The Labyrinth of Magic & Magi: The Kingdom of Magic |
| Studio | A-1 Pictures |
| Where to Stream | Crunchyroll, Netflix, VRV |
Spanning two seasons, The Labyrinth of Magic and The Kingdom of Magic, and a spin-off series, Adventure of Sinbad, Magi takes inspiration from Arabian Nights' classic stories. Figures like Aladdin, Sinbad, Ali Baba, and Morgana serve as the protagonists of this fantasy anime.
Magi begins quite unassuming in its first season as it revolves around Aladdin and Ali Baba entering massive towers in search of treasure, but the show expands significantly as it progresses. The Kingdom of Magic is especially enthralling as it explores this world's political and social climate more closely. The spin-off series is also a lot of fun and perhaps even better than the main show.
Violet Evergarden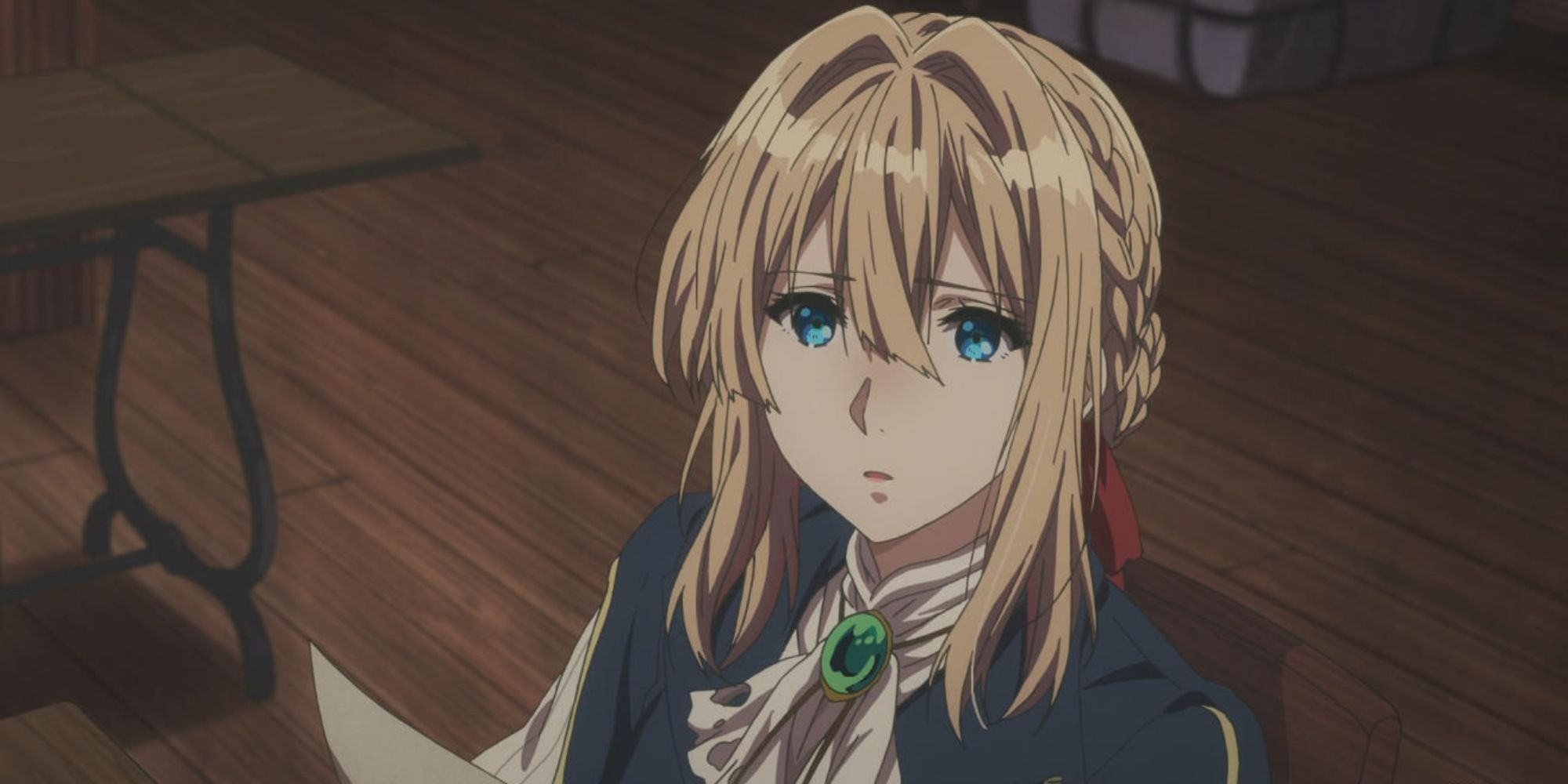 | | |
| --- | --- |
| Japanese Title | Violet Evergarden |
| Studio | Kyoto Animation |
| Where to Stream | Netflix |
Based on Kana Akatsuki's light novel series, Violet Evergarden is named after an Auto Memory Doll designed specifically for war. Once that conflict subsided, Violet found herself working as a messenger, a role that causes the doll to gain direct experience with human emotions.
RELATED: Netflix Anime That Deserve More Love
Violet Evergarden follows an episodic format as most entries revolve around one of the protagonist's missions. While the fantasy anime is a bit inconsistent at times, at its best, Violet Evergarden is harrowing, moving, and unforgettable. The movie is also fantastic and well worth seeking out even by those who are not especially huge fans of the series.
Mushi-Shi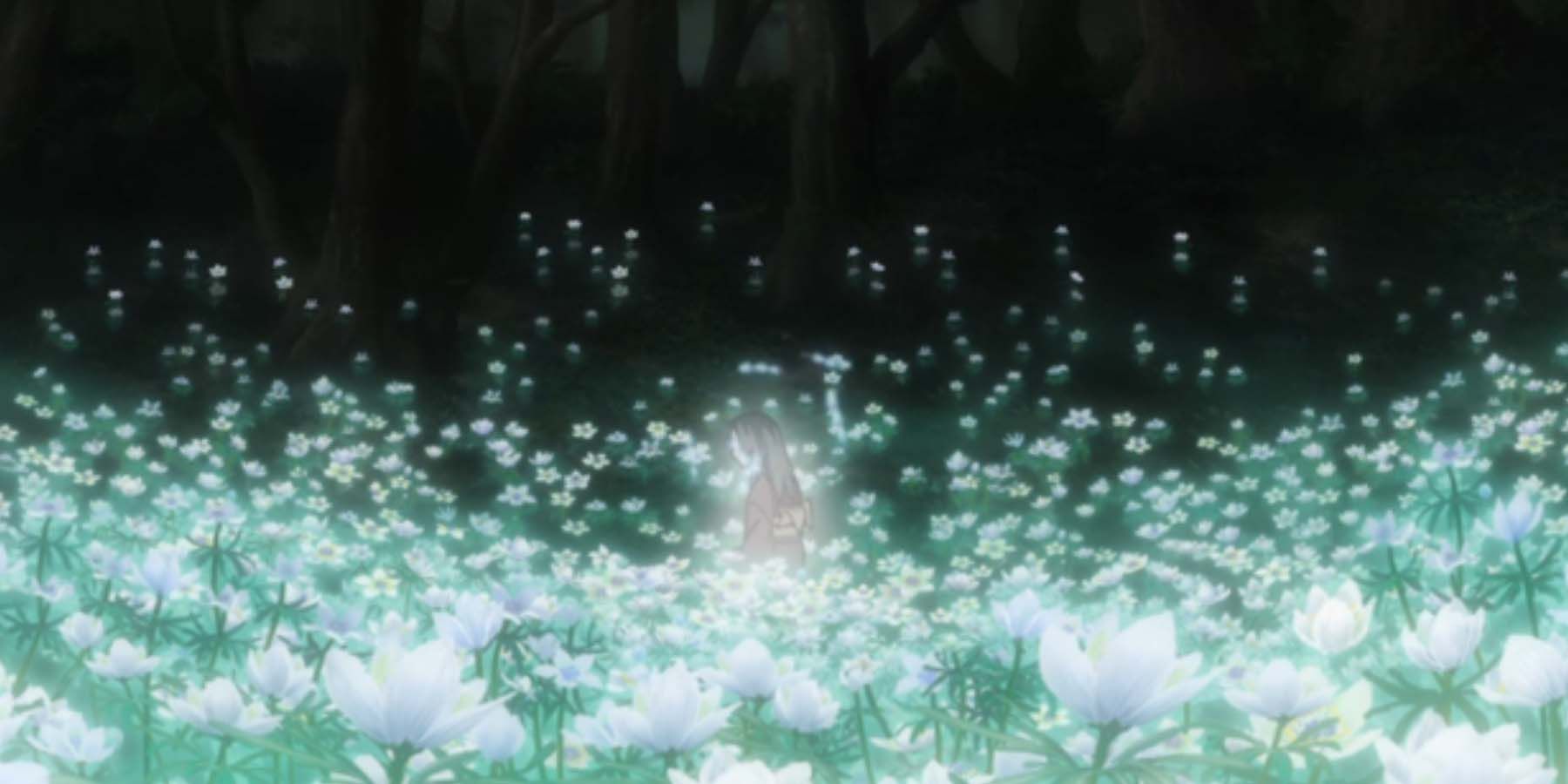 "Fantasy" is such a loosely defined concept that it expands to include hundreds upon hundreds of shows; however, generally speaking, fantasy anime tend to take place in unique worlds and have a decent amount of action. Mushishi opts for something different.
Adding fantastical touches to a familiar world, Mushishi centers around Ginko, a guy who travels around Japan searching for Mushi – magical creatures usually found in nature. Largely consisting of self-contained stories, Mushishi is a calming and beautiful show, a fantasy anime that blends the extraordinary with the mundane.
Hunter X Hunter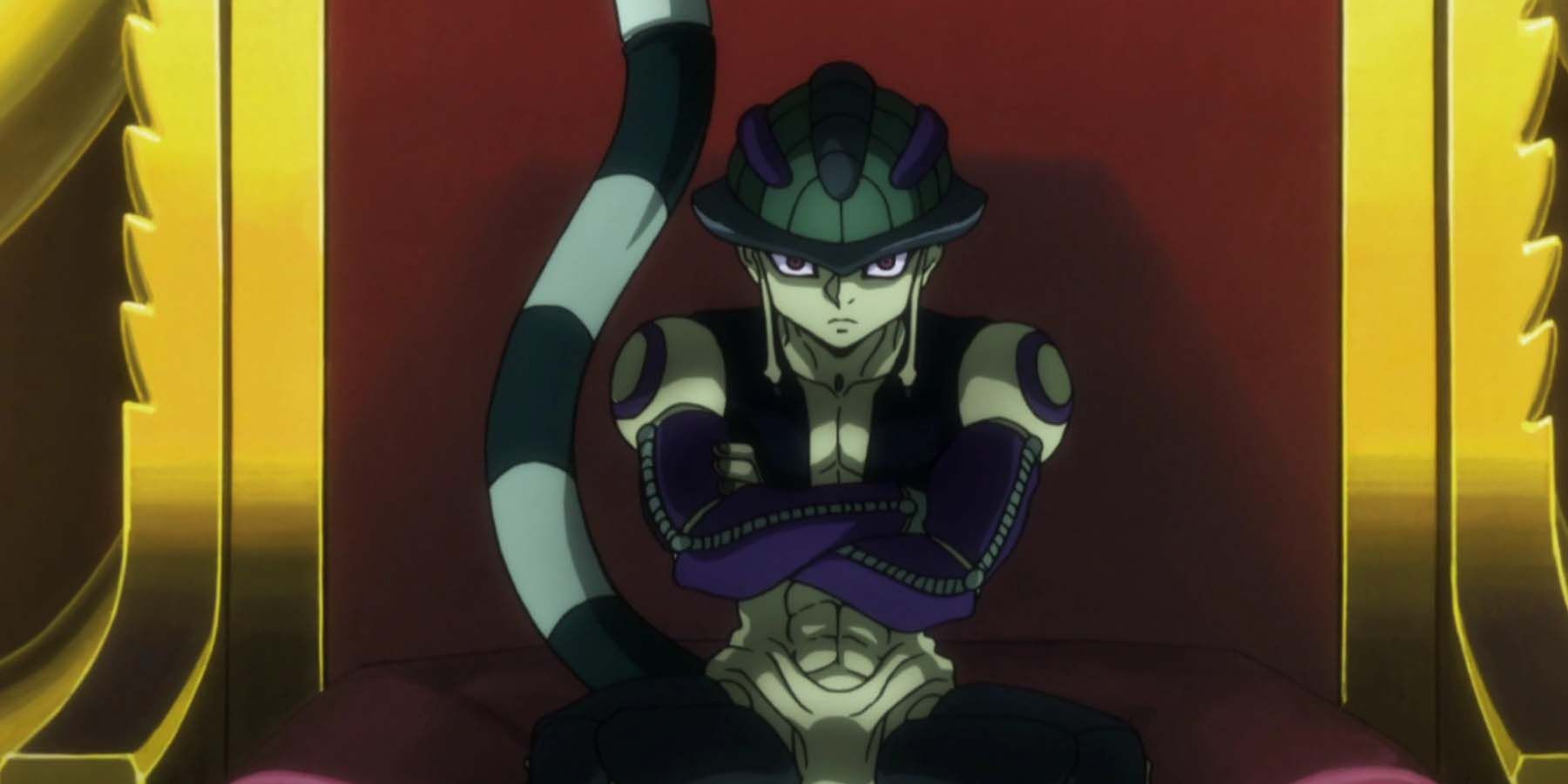 Highly regarded as one of the greatest action shonen anime ever, Hunter x Hunter starts as a rather stereotypical entry in the genre before eventually revealing itself to be rather unique. In this universe, Hunters exist to investigate the world's secrets and, occasionally, take on a dangerous foe. This loose definition of "Hunters" grants the anime the freedom to play around with the structure of its arcs, including storylines that barely feature the protagonists, Gon and Killua.
Featuring a fantastic power system and a strong roster of characters, Hunter x Hunter is a brilliant fantasy anime.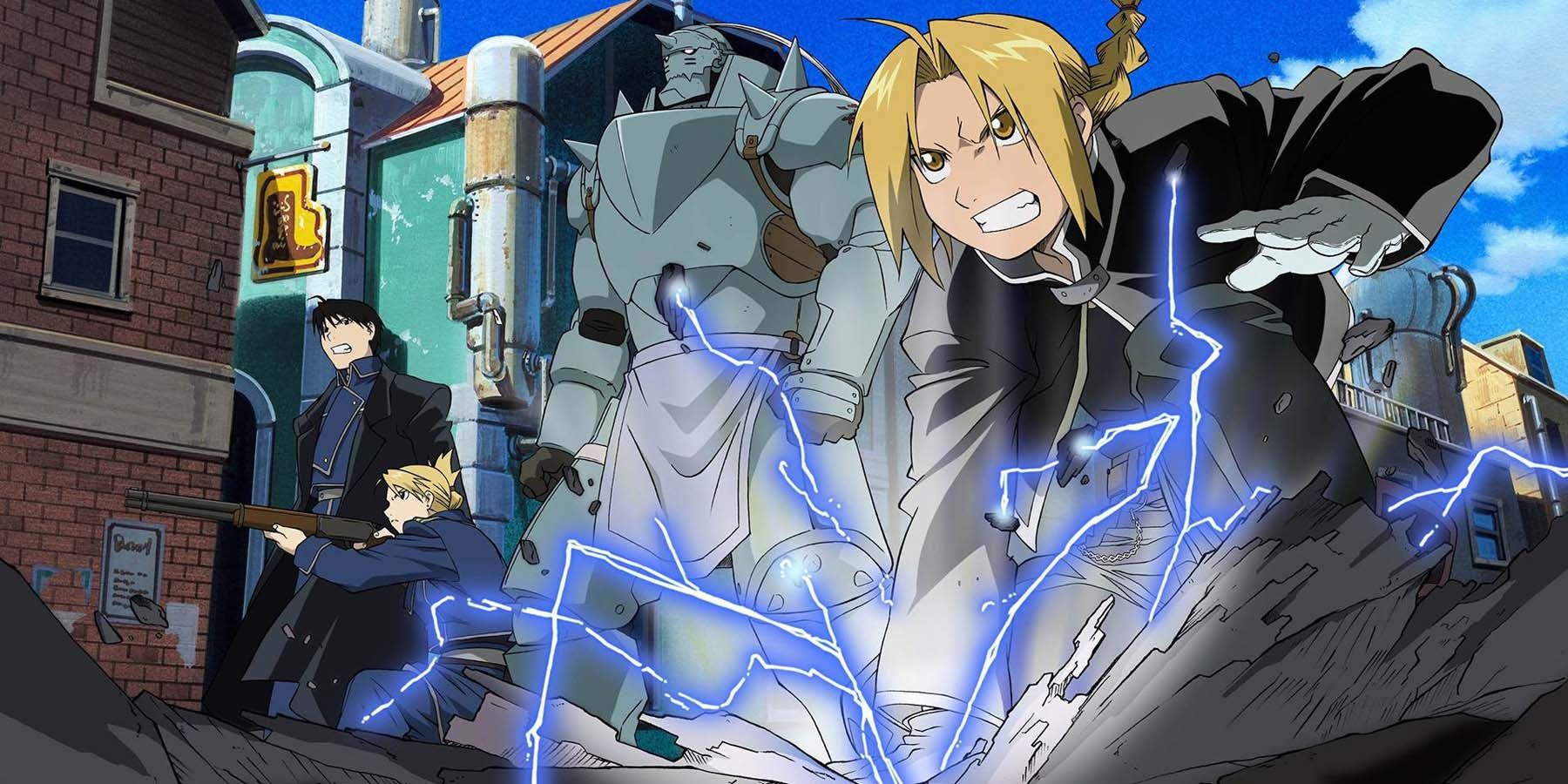 | | |
| --- | --- |
| Japanese Title | Fullmetal Alchemist: Brotherhood |
| Studio | Bones |
| Where to Stream | Crunchyroll, Hulu, VRV, |
Alongside Dragon Ball Z and Death Note, Fullmetal Alchemist: Brotherhood has cemented itself as THE gateway anime. A complete adaptation of Hiromu Arakawa's manga, FMA:B envisions a world built on the law of alchemy, meaning that people can create anything but they have to give something of equal value in return.
RELATED: Iconic Shonen Anime Protagonists, Ranked By Their Intelligence
When their mother dies, the Elric brothers try to bring her back, an experiment that leaves Edward without a few limps and Alphonse lacking a body. To right these wrongs, the siblings become State Alchemists and seek to find a Philosopher's Stone. FMA:B tells a brilliant story of loss, hope, forgiveness, and regret; the anime can be hilarious, devastating, or exhilarating, sometimes in the same episode.
Attack On Titan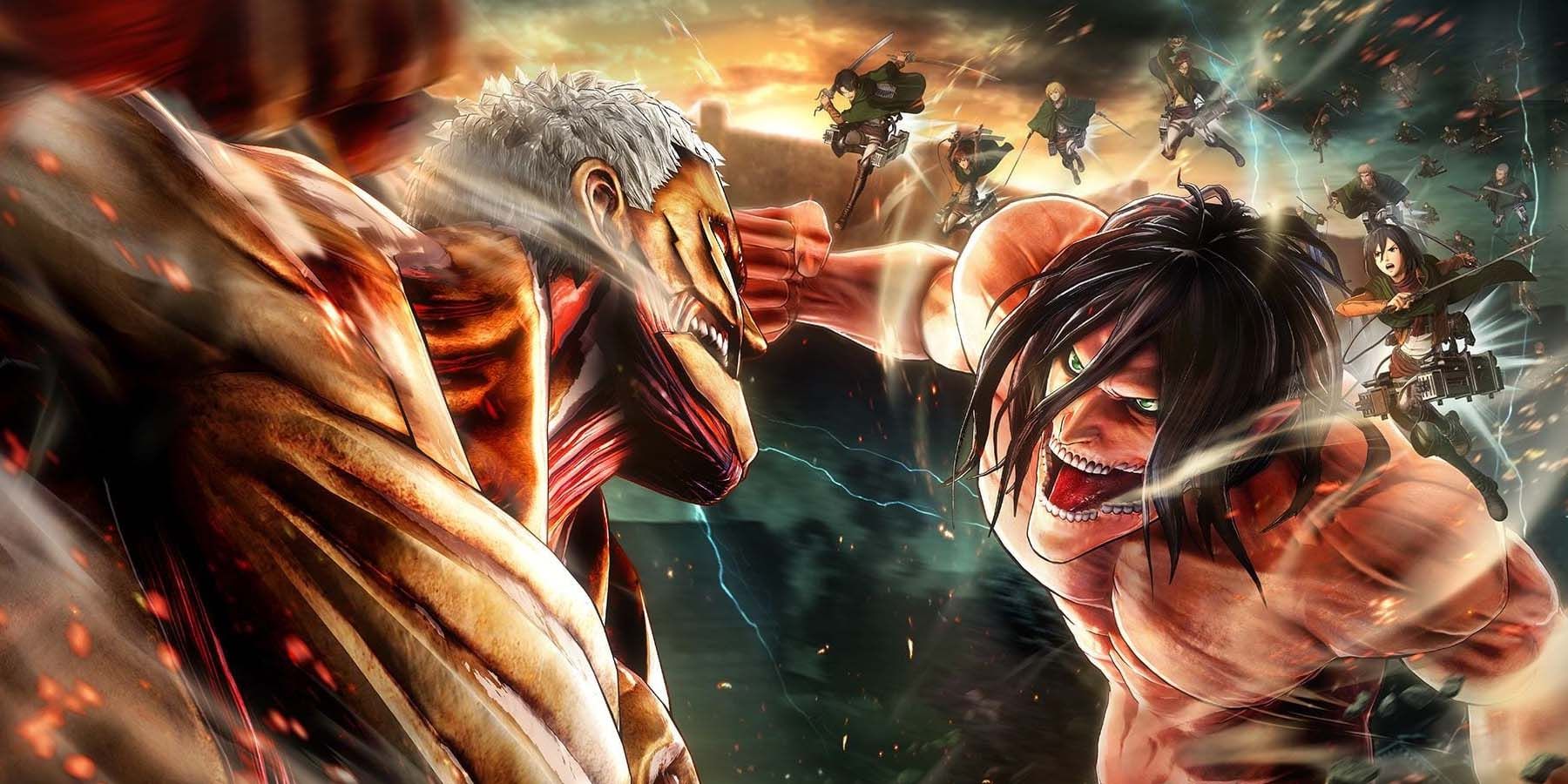 Launching in 2013 and set to complete its run in 2022, Attack on Titan has been arguably the most popular anime of the last decade. In its gripping opening episode, AoT establishes that humanity has been reduced to cowering behind huge walls designed to keep out Titans, massive humanoid creatures with big appetites. After witnessing the death of his mother, Eren Jaeger sets out to wipe the Titans. That's just the first episode and things get complicated from there.
AoT has gone from strength to strength since its debut season. For anyone searching for a darker-than-average fantasy anime, AoT is the benchmark.
InuYasha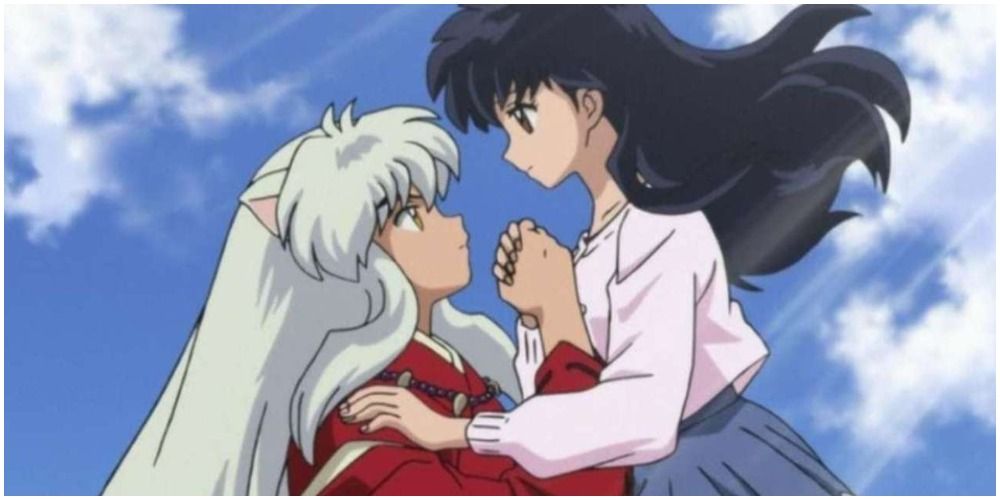 It's hard to deny how much InuYasha fever spread after it first aired in the United States back in 2002 after already having massive popularity in Japan. Heck, it was so well-liked that it even spawned a trading card game. The series spanned over 160 episodes following the story of Kagome and Inuyasha trying to reunite the shards of the Shikon Jewel.
It's a well-loved classic for a reason and any anime fans that have still somehow not seen it should change that as quickly as they can.
Mononoke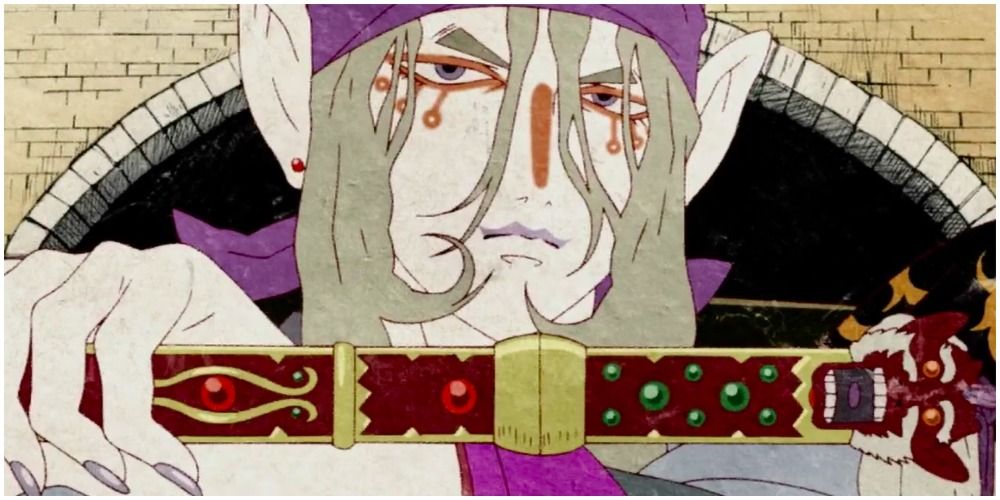 | | |
| --- | --- |
| Japanese Title | Mononoke |
| Studio | Toei Animation |
| Where to Stream | Netflix |
Mononoke follows the "Medicine Seller" as he tries to kill the malevolent spirits that give the show its namesake, although the arcs focus just as much on the humans being haunted as they do on the "mononoke".
This fantasy, horror anime combines a mix of breathtaking visuals, intense psychological analysis, and mind-blowing fight scenes to make an anime unlike anything else available to watch.
The Rising Of The Shield Hero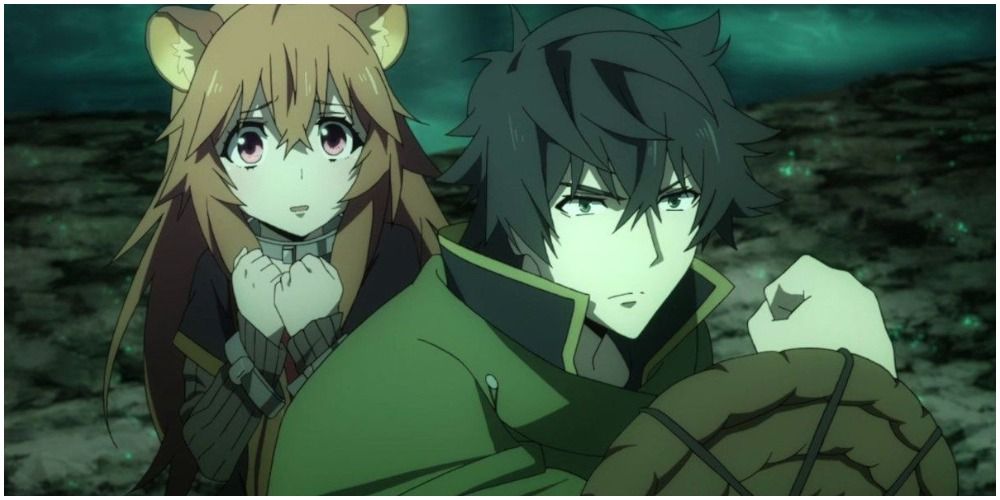 | | |
| --- | --- |
| Japanese Title | Tate no Yuusha no Nariagari |
| Studio | Kinema Citrus |
| Where to Stream | Crunchyroll, Hulu (Season 2), VRV |
Imagine being declared a legendary hero after being summoned to an ancient Japanese kingdom only to see your friend granted a special sword, spear, and bow, only to be given nothing but a shield. This is exactly what happens to an otaku named Naofumi Iwatani in this anime.
RELATED: Best Anime Movies On Netflix, Ranked
The Rising of the Shield Hero lasted three full seasons and was immensely popular throughout. Seeing the unlikely hero find his way through the world with so many disadvantages provided the ultimate underdog for fans to root for. Watching all of the heroes protect Melromarc from a terrible future will keep fans at the edges of their seats.
KonoSuba: God's Blessing On This Wonderful World!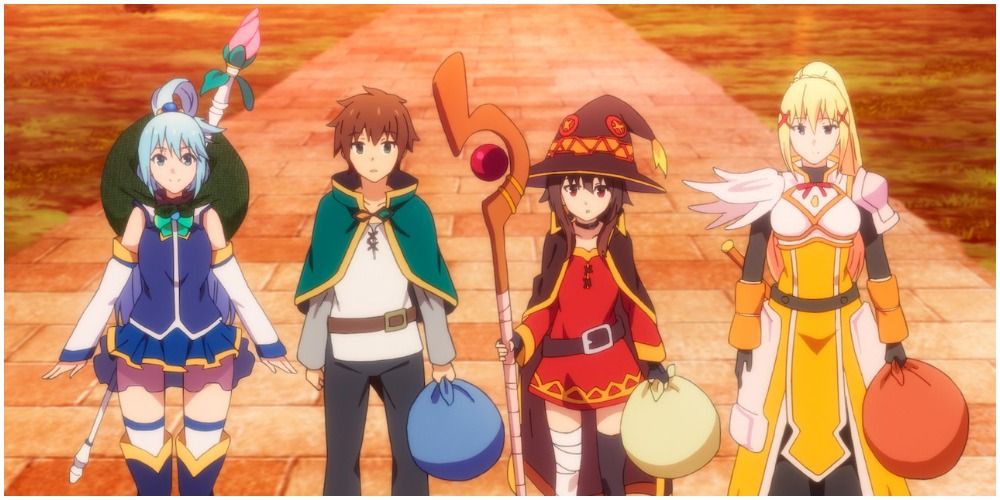 | | |
| --- | --- |
| Japanese Title | Kono Subarashii Sekai ni Shukufuku wo! |
| Studio | Studio Deen |
| Where to Stream | Crunchyroll, VRV |
Go to heaven, or be reborn in a fantasy world? Kazuma chose the latter but then was tasked with defeating the Demon King that resides there. Instead of taking an ultimate fantasy weapon or item with him for his quest, he accidentally chooses to bring the goddess Aqua herself on his adventure.
Wild antics ensue with problematic adventurers joining their party and everyone barely being able to afford basic expenses. This anime has many light moments but don't be surprised when it pulls out some big punches to hit viewers right in the feels.
Restaurant To Another World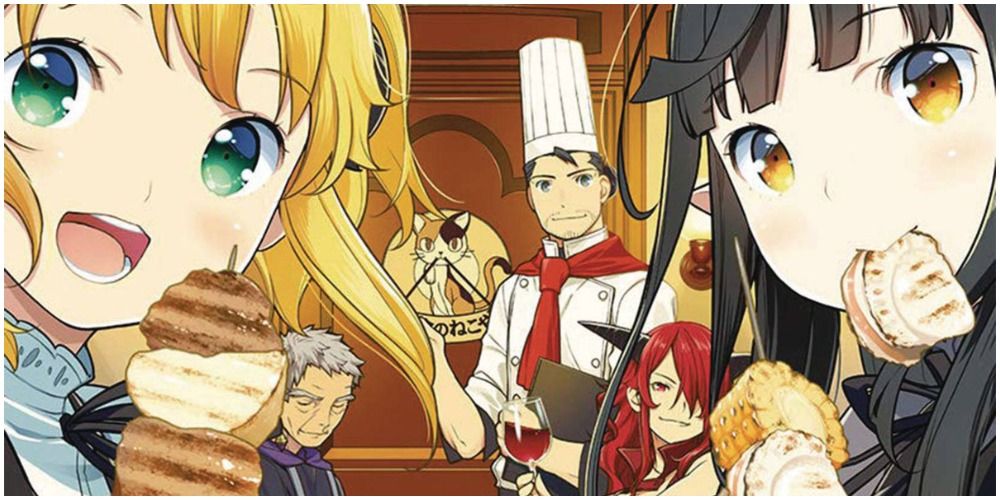 | | |
| --- | --- |
| Japanese Title | Isekai Shokudou |
| Studios | SILVER LINK., OLM |
| Where to Stream | Crunchyroll, VRV |
So many fantasy anime have to have epic sword battles or mind-blowing magic being performed. Sometimes, it's nice to enjoy the genre with something a lot more peaceful. Restaurant to Another World has characters from various fantasy regions and species all gathering in the Western Restaurant Nekoya to debate which meals are the most delicious that the head chef can cook.
Seeing so many fantasy tropes clash together can be hilarious while learning about all of their individual worlds is incredibly rewarding. The second season was also quite a bit of fun, so the show is consistent.
One Piece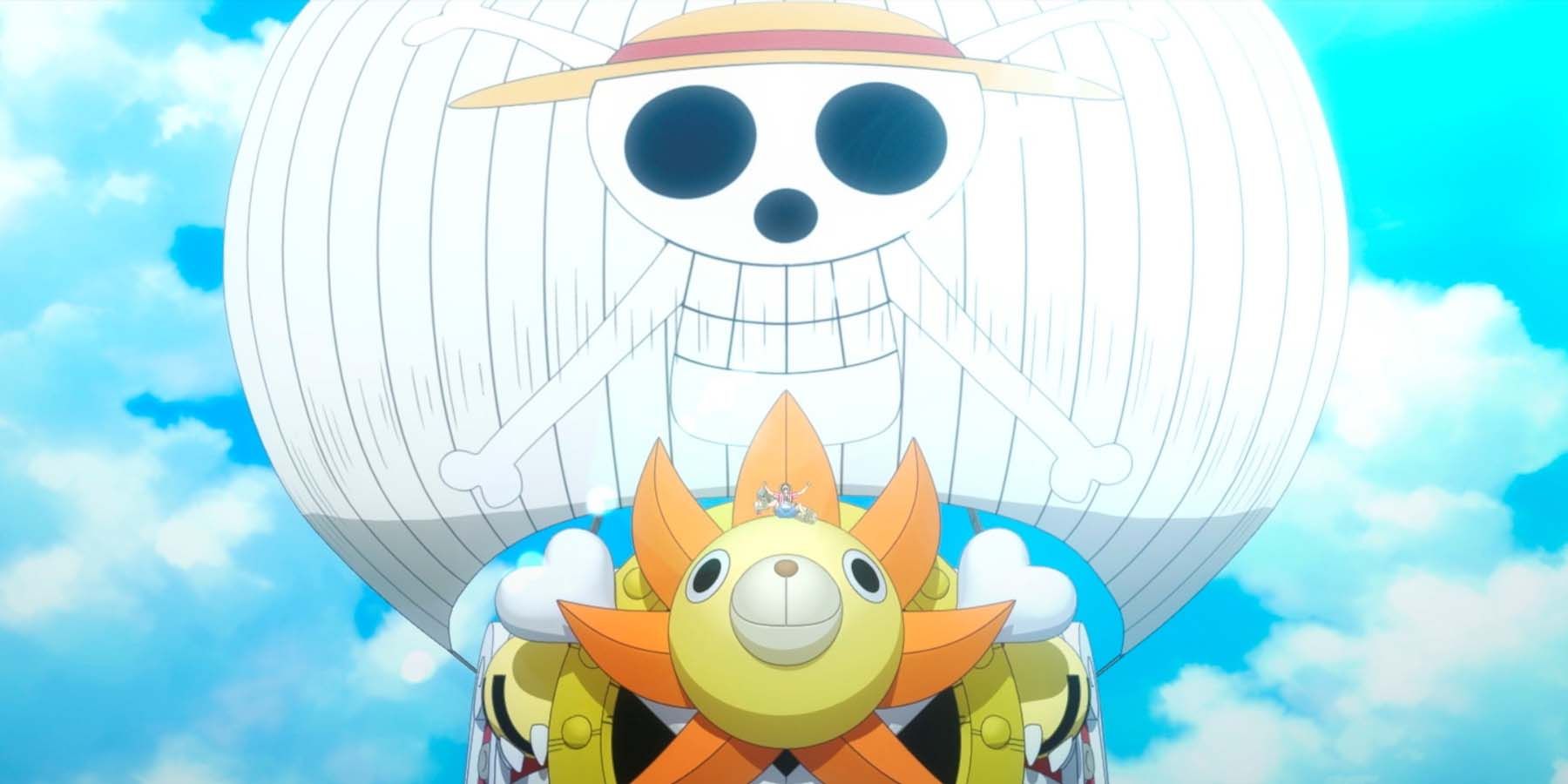 With roughly 1000 episodes and more than a dozen movies, One Piece is an absolute juggernaut of an anime franchise. While Eiichiro Oda's manga is the best way to experience the Straw Hats' story, the anime adaptation is still a memorable watch. Brimming with imagination and colorful characters, One Piece captures a sense of adventure better than nearly every other series, and Oda's world-building is second-to-none.
Typically, each arc introduces a new island with its own novel touches, personalities, and struggles, and they are all fascinating in their own ways. Recently, the final saga of the One Piece manga was announced, so the end is on the horizon for this legendary shonen story. With so many episodes to go through, this anime is difficult to recommend to newcomers; however, those willing to take on the challenge will find this is one journey worth embracing.
That Time I Got Reincarnated As A Slime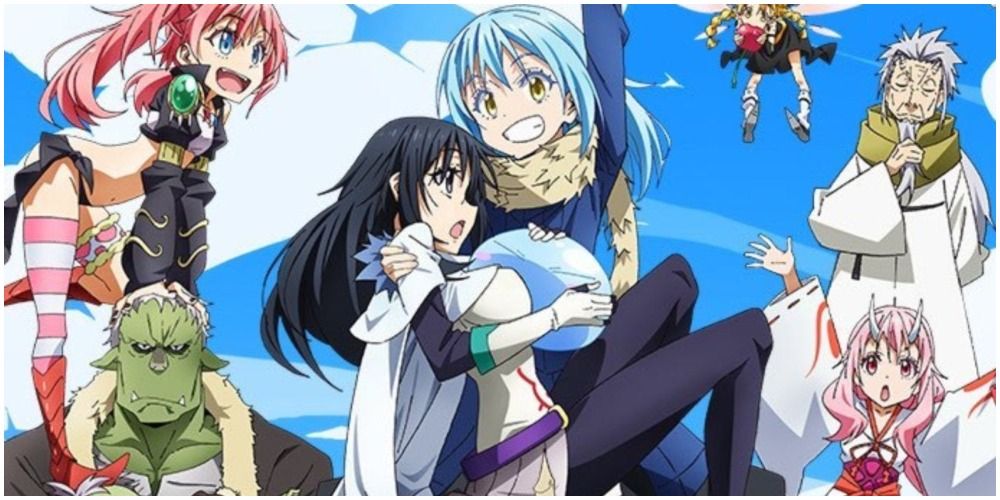 | | |
| --- | --- |
| Japanese Title | Tensei shitara Slime Datta Ken |
| Studio | 8bit |
| Where to Stream | Crunchyroll, VRV |
While So I'm a Spider, So What? is currently on many anime fans' minds, That Time I Got Reincarnated as a Slime first hit the scene with the idea of characters turned into low-level monsters in a fantasy world. Satoru awakens in a world as a slime, one of the weakest monsters around, and must find ways to survive and thrive in his new world.
After encountering a dragon that had been sealed away for 300 years and promising to help free him, the adventure really spices up and goes in directions fans could never see coming.
Fate/Zero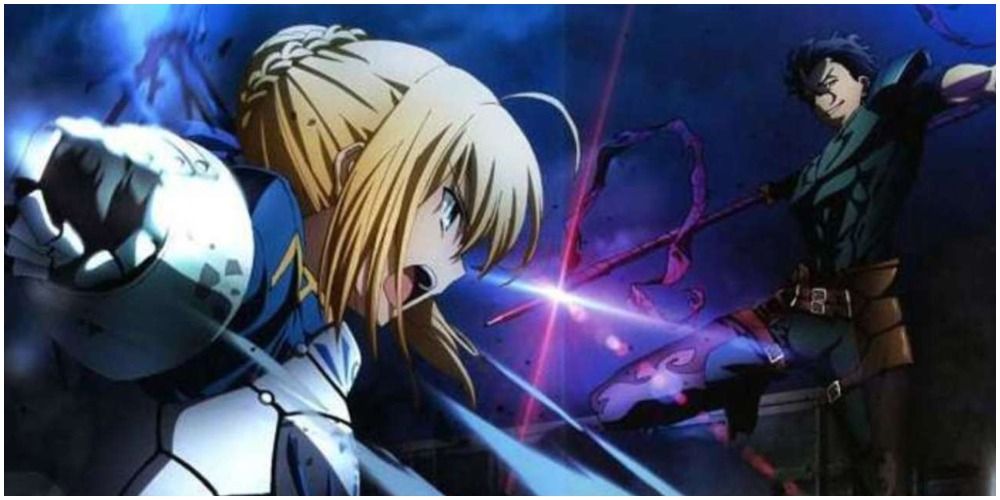 | | |
| --- | --- |
| Japanese Title | Fate/Zero |
| Studio | ufotable |
| Where to Stream | Crunchyroll, Hulu, VRV |
Fate/Zero follows the events that happen before another famous anime and visual novel Fate/stay night. There are many epic battles and adventures that take place as Kiritsugu fights against six others in the Fourth Holy Grail War.
RELATED: Best Anime Series You Can Stream On HBO Max
The show is so popular it resulted in numerous spinoffs including one where the main characters are drawn in chibi form and run a cafe. Those that enjoy the series will find so many other shows in its universe to watch that it will take a long time to run out of content.
Black Clover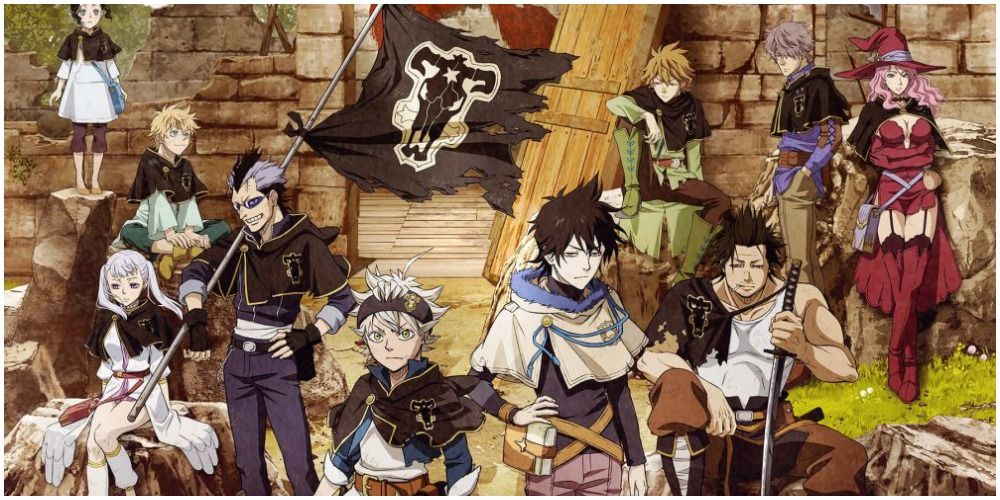 Spanning 170 episodes, it's hard to deny just how long Black Clover ran before it finally finished airing in 2021. Based on the popular shonen manga of the same name, Black Clover follows Asta and Yuno, two orphans abandoned at the same church who both seek to become the Wizard King.
The story is filled with amazingly powerful magic and even was so popular that it lead to an ONA, two OVAs, and even a movie being made based on its story. Anyone that loves high fantasy and magic will absolutely adore Black Clover.
Re:ZERO Starting Life in Another World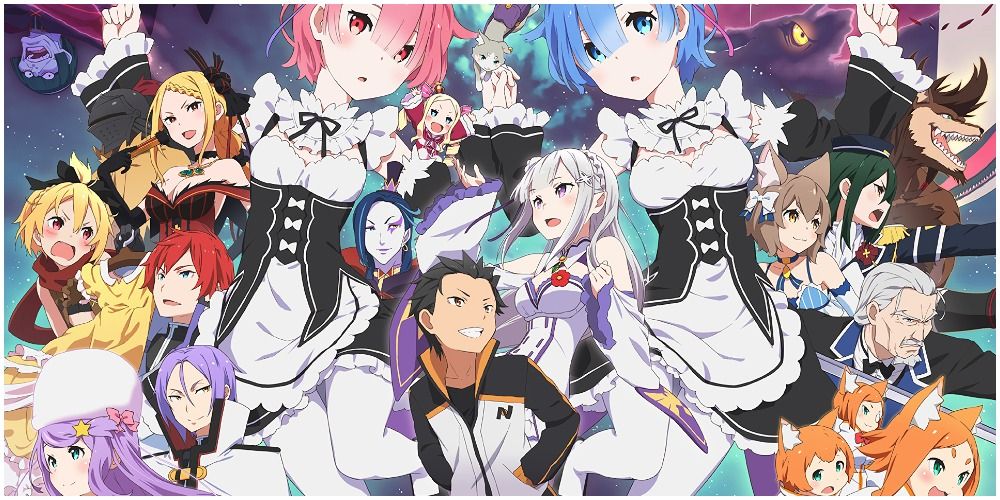 | | |
| --- | --- |
| Japanese Title | Re:Zero kara Hajimeru Isekai Seikatsu |
| Studio | White Fox |
| Where to Stream | Crunchyroll, VRV |
So many isekai anime send the main character to a fantasy world but none do it better than Re:ZERO. Dying over and over again to try and learn how to advance in the game takes a serious toll on Subaru, even with various checkpoints throughout the way.
Watching how the story slowly changes each time he dies and new parts of the story are revealed is incredibly satisfying. We won't spoil the ending, but it's worth every second of viewing to see how it turns out!
Made In Abyss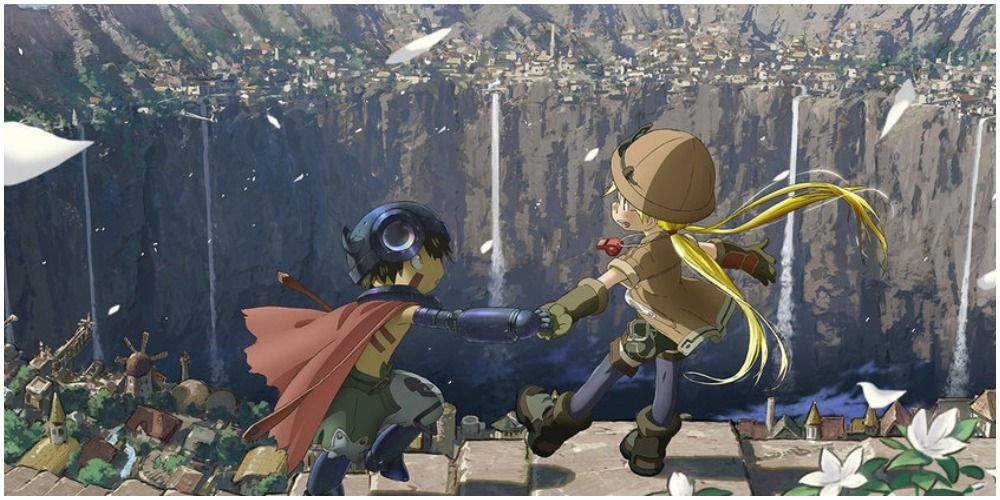 What lies at the bottom of the Abyss? There are said to be ancient treasures, creatures, and more hidden within its depths. A young girl who aspires to be an adventurer like her mother meets a robot made of technology unheard of outside the Abyss that looks like an ordinary young boy. The two decide to adventure its depths in order to find where the robot was made but find things are far more harsh and difficult in the Abyss than either of the two could have ever expected.
RELATED: The Best Summer 2022 Anime & Where To Watch Them
Made in Abyss is arguably the best dark fantasy anime of the last few years, and season 2 aired during the Summer 2022 season. Despite having cute character designs and an awesome premise tailor-made for adventure and high jinks, this anime is not afraid to tear the audience's heart out, something both seasons and the Made in Abyss: Dawn of the Deep Soul movie accomplish.
Studio Ghibli's Fantasy Movies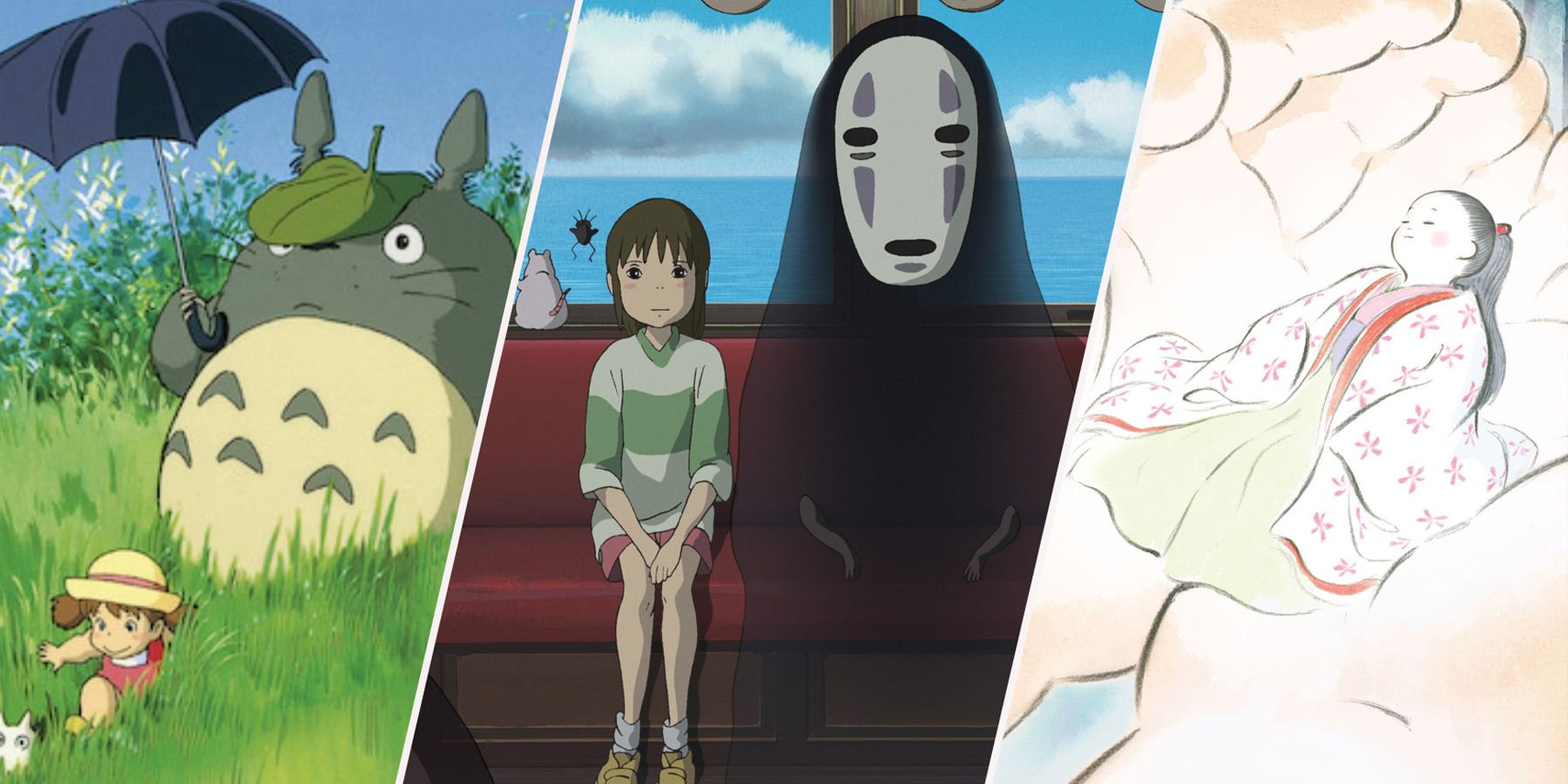 | Standout Fantasy Movies | Japanese Titles | Director | Where to Stream |
| --- | --- | --- | --- |
| Castle in the Sky (1986) | Tenkuu no Shiro Laputa | Hayao Miyazaki | HBO Max |
| My Neighbor Totoro (1988) | Tonari no Totoro | Hayao Miyazaki | HBO Max |
| Kiki's Delivery Service (1989) | Majo no Takkyuubin | Hayao Miyazaki | HBO Max |
| Pom Poko (1994) | Heisei Tanuki Gassen Ponpoko | Isao Takahata | HBO Max |
| Princess Mononoke (1997) | Mononoke Hime | Hayao Miyazaki | HBO Max |
| Spirited Away (2001) | Sen to Chihiro no Kamikakushi | Hayao Miyazaki | HBO Max |
| Howl's Moving Castle (2004) | Howl no Ugoku Shiro | Hayao Miyazaki | HBO Max |
| Ponyo (2008) | Gake no Ue no Ponyo | Hayao Miyazaki | HBO Max |
| The Secret World of Arrietty (2010) | Karigurashi no Arrietty | Hiromasa Yonebayashi | HBO Max |
| The Tale of the Princess Kaguya (2013) | Kaguya-hime no Monogatari | Isao Takahata | HBO Max |
When it comes to anime features, Studio Ghibli is undoubtedly the biggest name in the industry. While not averse to drafting realistic dramas, the studio is primarily known for its fantasy narratives, particularly films directed by Hayao Miyazaki. Most of Studio Ghibli's movies are, at minimum, good. They have gorgeous animation, brilliant music, and memorable characters. Thematically, Miyazaki's projects tend to explore nature, war, and human progress. Conversely, Isao Takahata's films tell smaller-scale stories set within the real world, albeit with the occasional fantastical touch.
People who have yet to dive into the studio's filmography should start with Castle in the Sky. Miyazaki's movie holds up extremely well after all of these years and serves as an excellent showcase of Studio Ghibli's style of storytelling. My Neighbor Totoro is a slice of life revolving around a family whose daughters interact with spirits. While lacking the epicness that defines most of Miyazaki's other projects, My Neighbor Totoro is absolutely overflowing with whimsy and warmth. Spirit Away is the only anime to win an Oscar for Best Animated Feature, and it is arguably Miyazaki's greatest movie. That said, Princess Mononoke also lays claim to that distinction.
RELATED: Most Beautiful Studio Ghibli Movies
Isao Takahata's masterpiece, Grave of the Fireflies, is the opposite of fantasy; however, Pom Poko and The Tale of the Princess Kaguya fall within the genre. The former is a cautionary tale about the importance of preserving nature and tradition, all told from the perspective of shape-shifting Tanuki. Takahata's final film, The Tale of the Princess Kaguya, adapts a classic Japanese story about a girl born from a bamboo shoot. Beautiful, touching, and complex, the 2013 movie is one of Ghibli's best.
Hayao Miyazaki's Nausicaä of the Valley of the Wind predates Studio Ghibli, but the 1984 movie stands comfortably alongside the director's subsequent releases.
MORE: Best Dark Fantasy Web Novels