In an age dominated by open-world and live-service projects, streamlined games can make for a refreshing change of pace. As immersive and enjoyable as it can be to drop 100 hours into Persona 5 Royal, The Witcher 3, or the latest Assassin's Creed, sometimes nothing hits as hard as a story consumed in a single sitting.
While there are not all that many AAA titles that can be completed in the span of a few hours, the same cannot be said for the indie scene. In fact, some of the greatest independent releases of all time are roughly the length of a movie. What are the best short games?
To qualify, a game's average "main story" length on HowLongToBeat must be under 5 hours.
17
P.T.
| | |
| --- | --- |
| Release Date | August 12, 2014 |
| Developer | Kojima Productions |
| Genre | Horror |
| Platform/s | |
Starting with one that hurts, P.T. is a picture-perfect psychological horror game that, unfortunately, cannot be downloaded legally anywhere. A freebie released to announce the development of Silent Hills, P.T. was removed from the PlayStation store once Konami canceled that project.
RELATED: Photo-Realistic Horror Games Like P.T.
Presented from a first-person angle, P.T. drops players in a looping apartment that happens to be haunted. While trying to solve puzzles to break the loop, players have to remain beyond the grasp of Lisa, a terrifying ghost.
16
Doki Doki Literature Club!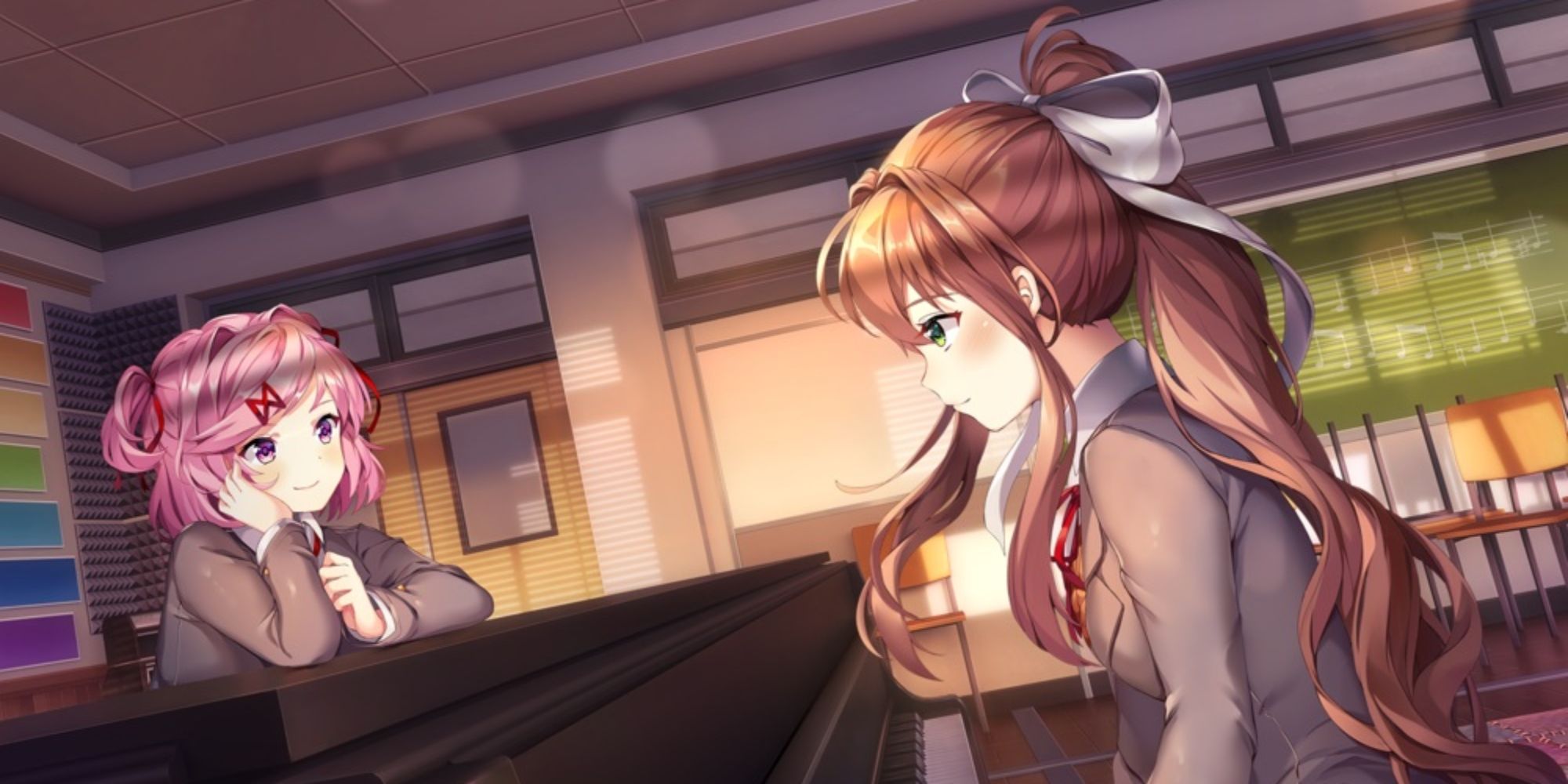 | | |
| --- | --- |
| Release Date | September 22, 2017 |
| Developer | Team Salvato |
| Genre | Visual Novel, Horror |
| Platform/s | PC |
Doki Doki Literature Club! is available in two forms: The free original game and the Plus! version. While both iterations have main stories that fall under 5 hours according to HowLongToBeat, in reality, players will need to play through the campaign a few times to see all the routes. Therefore, while a single run should last less than 5 hours, most people might not feel done at that point.
Regardless, Doki Doki Literature Club! is a fantastic enough game to warrant a mention. Initially presented as a visual novel/dating sim hybrid, the game eventually morphs into something else entirely, resulting in an unforgettable and periodically horrifying journey. The Plus! version adds a few side stories that do a great job expanding on the characters; that said, the free version will likely satisfy most people who are just looking for a visual novel to try out.
15
To the Moon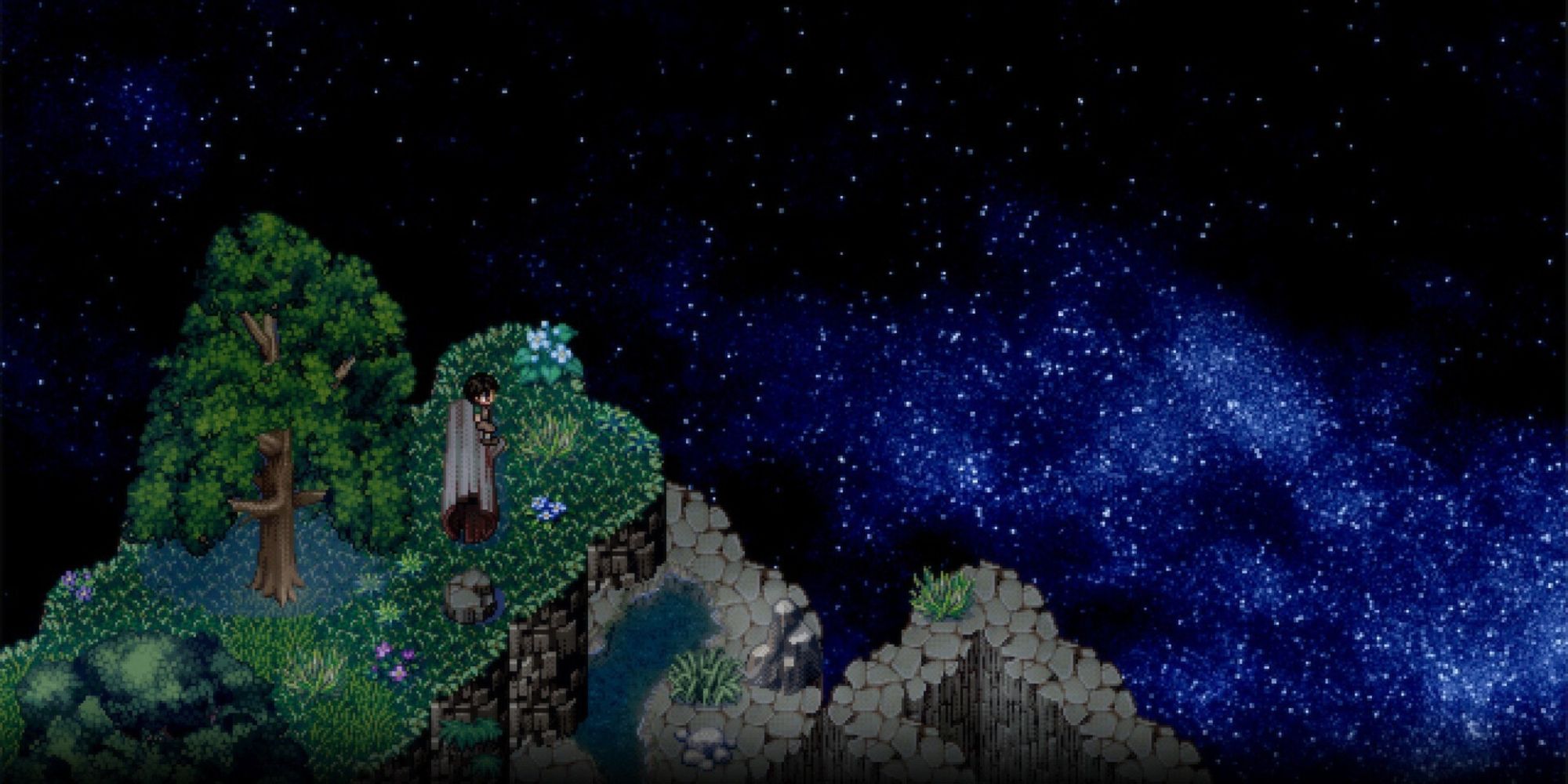 Release Date

November 1, 2011

Developer

Freebird Games

Genre

Adventure

Platform/s

Android
iOS
Nintendo Switch
PC
To the Moon revolves around a dying man's wish to visit Earth's natural satellite. In order to satisfy this desire, representatives of a company known as Sigmund Corporation infiltrate the guy's mind in order to craft memories suggesting that he has fulfilled his unique ambition. As they delve deeper into the client's history, they steadily piece together his backstory and psyche.
Freebird's 2011 indie release garnered critical acclaim upon its debut, and the game has aged beautifully. Now, To the Moon is entirely driven by its narrative, to the point of barely featuring any significant gameplay. While this decision could be off-putting to some players, it makes sense in this circumstance.
14
Superhot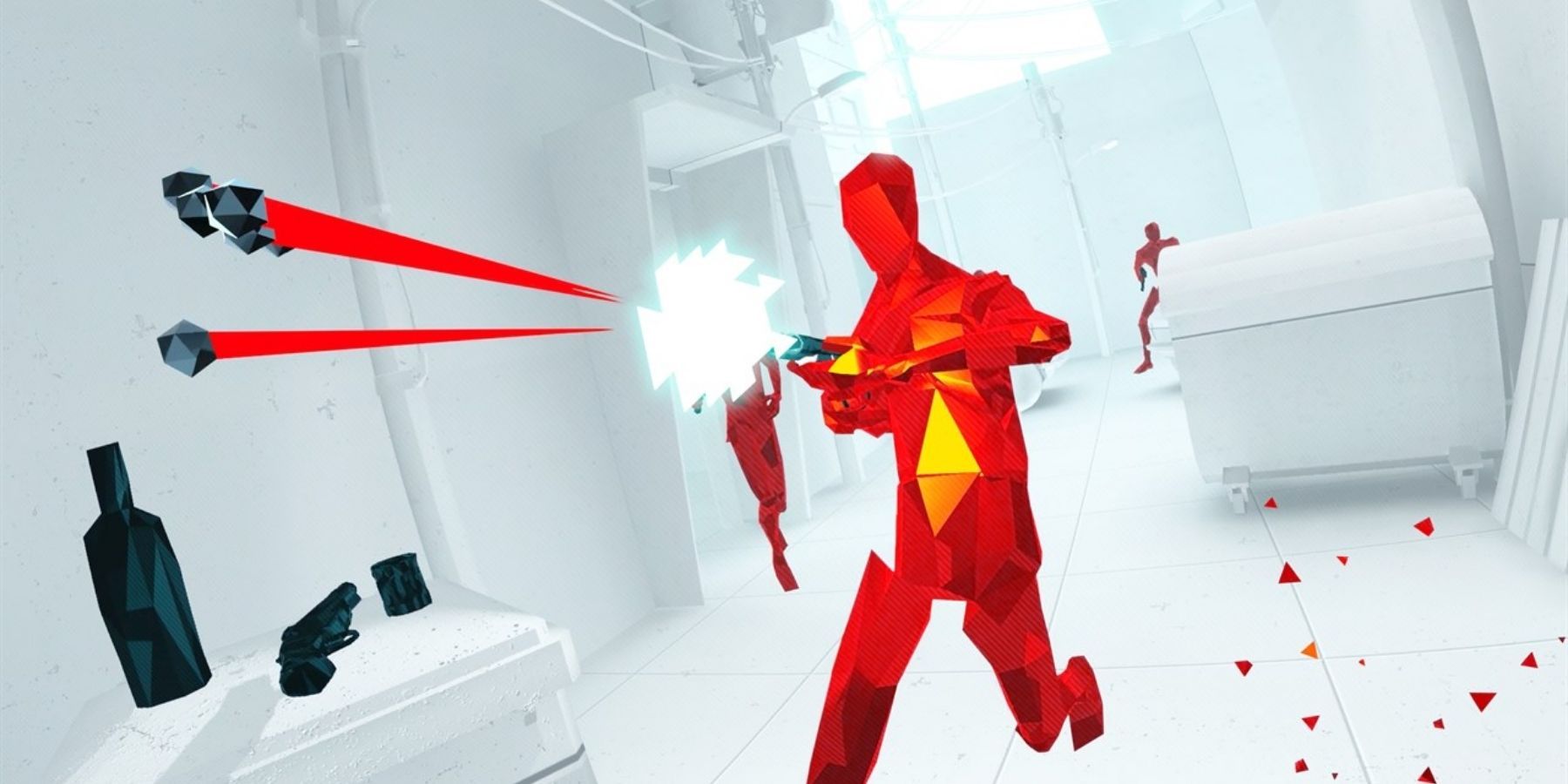 Release Date

February 25, 2016

Developer

Superhot Team

Genre

First-Person Shooter

Platform/s

Nintendo Switch
PC
PS4
Xbox One
Superhot is a stylish first-person shooter with a strong core mechanic: enemies only move when the player does. This change gives the gameplay a strategic component, as players must carefully analyze a situation to determine the smartest course of action.
Featuring a single-player campaign spread over 31 levels (including the finale), Superhot is short and sweet. However, the game offers great bang for a player's buck through the implementation of an endless mode.
13
Donkey Kong Country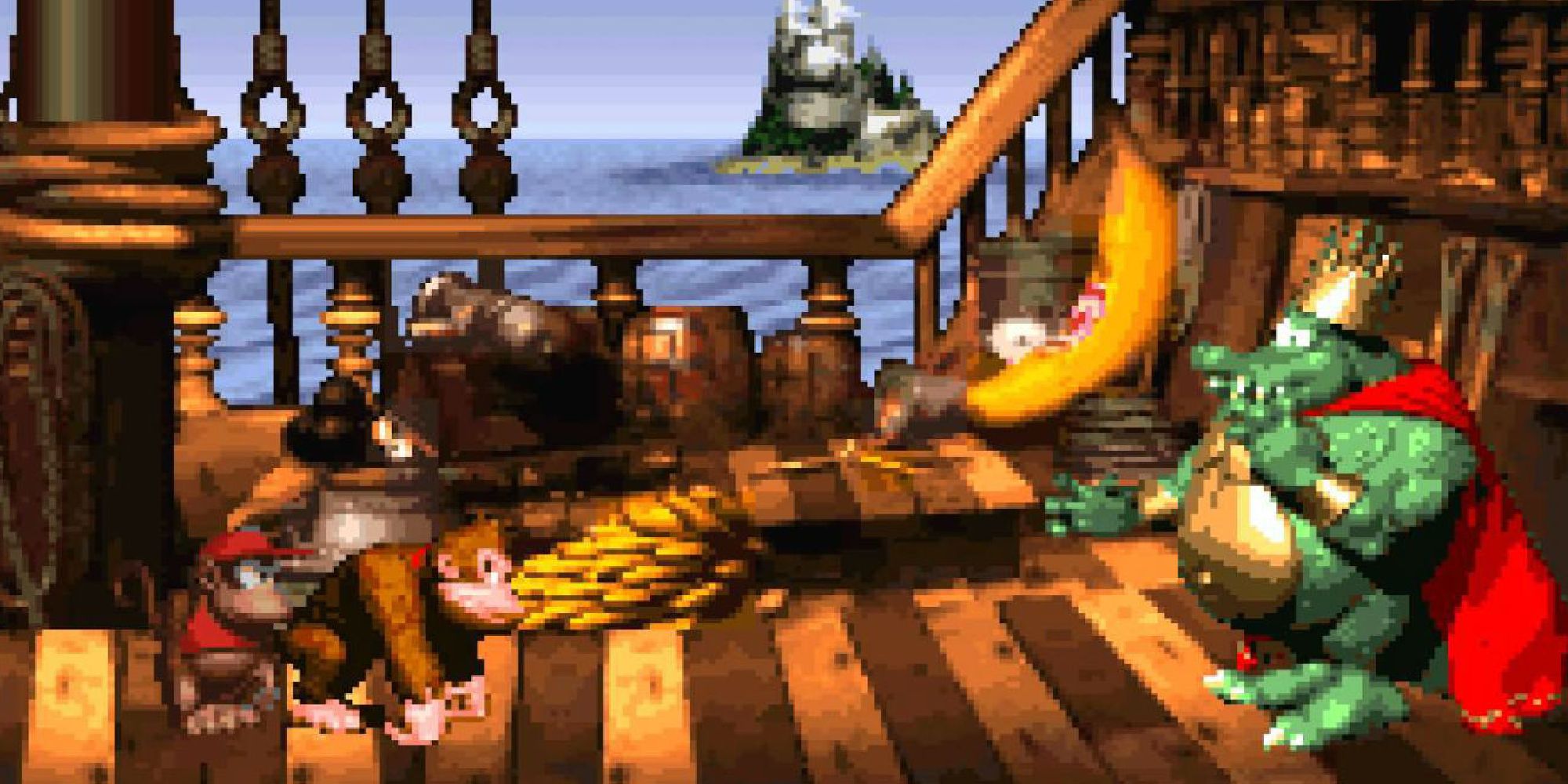 Release Date

November 21, 1994

Developer

Rare

Genre

Platformer

Platform/s

Game Boy Advance
Game Boy Color
SNES
Rare is responsible for some of the greatest games of all time, and the Donkey Kong Country series might be the developer's crowning achievement. While Diddy's Kong Quest is often cited as the franchise's peak, the sequel clocks in at just over 5 hours; luckily, the original DKC meets the criteria and is also a masterpiece.
RELATED: Characters Who Have Appeared In Games In Four Different Decades
In 1994, the game's pre-rendered visuals were a sight to behold, and they showed that the aging SNES still had the ability to WOW audiences. Although a few aspects of the package are naturally dated in this day and age, DKC holds up well considering it is roughly 30 years old. The gameplay, soundtrack, and unique presentation ensure Rare's title will be forever revisited.
12
What Remains Of Edith Finch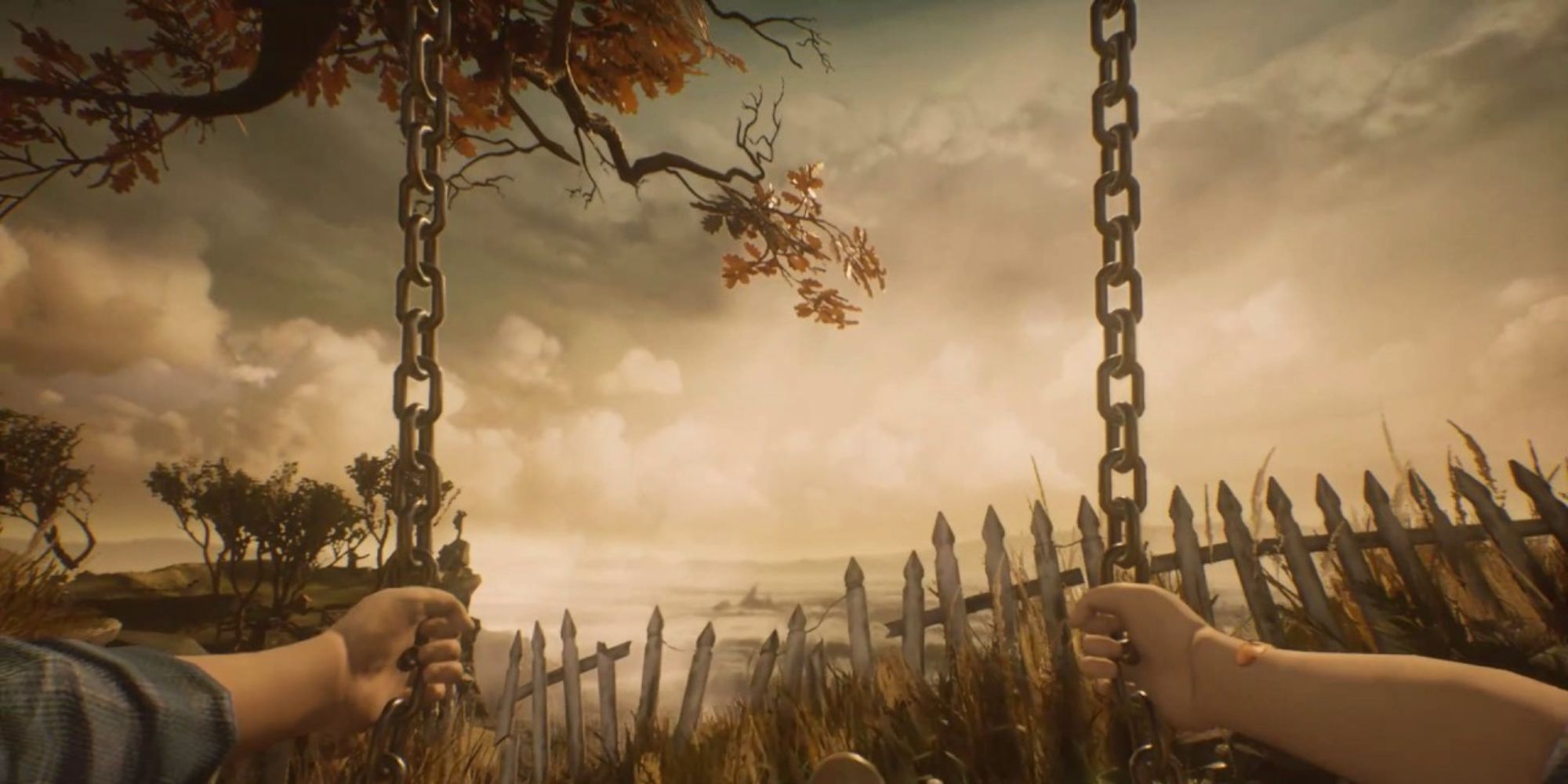 Release Date

April 25, 2017

Developer

Giant Sparrow

Genre

First-Person Exploration

Platform/s

Nintendo Switch
PC
PS4
PS5
Xbox One
Xbox Series X/S
A prime example of the polarizing "walking sim" genre, What Remains of Edith Finch is a narrative-driven exploration game about the eponymous character's return to her family home. There, Edith visits her relatives' rooms as she learns the cause behind the tragedies that define the Finch household.
What Remains of Edith Finch is an oddly relaxing experience, despite the story's mature and heavy themes. Players are given relative freedom to explore the Finch estate, and this world is punctuated by subtle environmental storytelling.
11
A Short Hike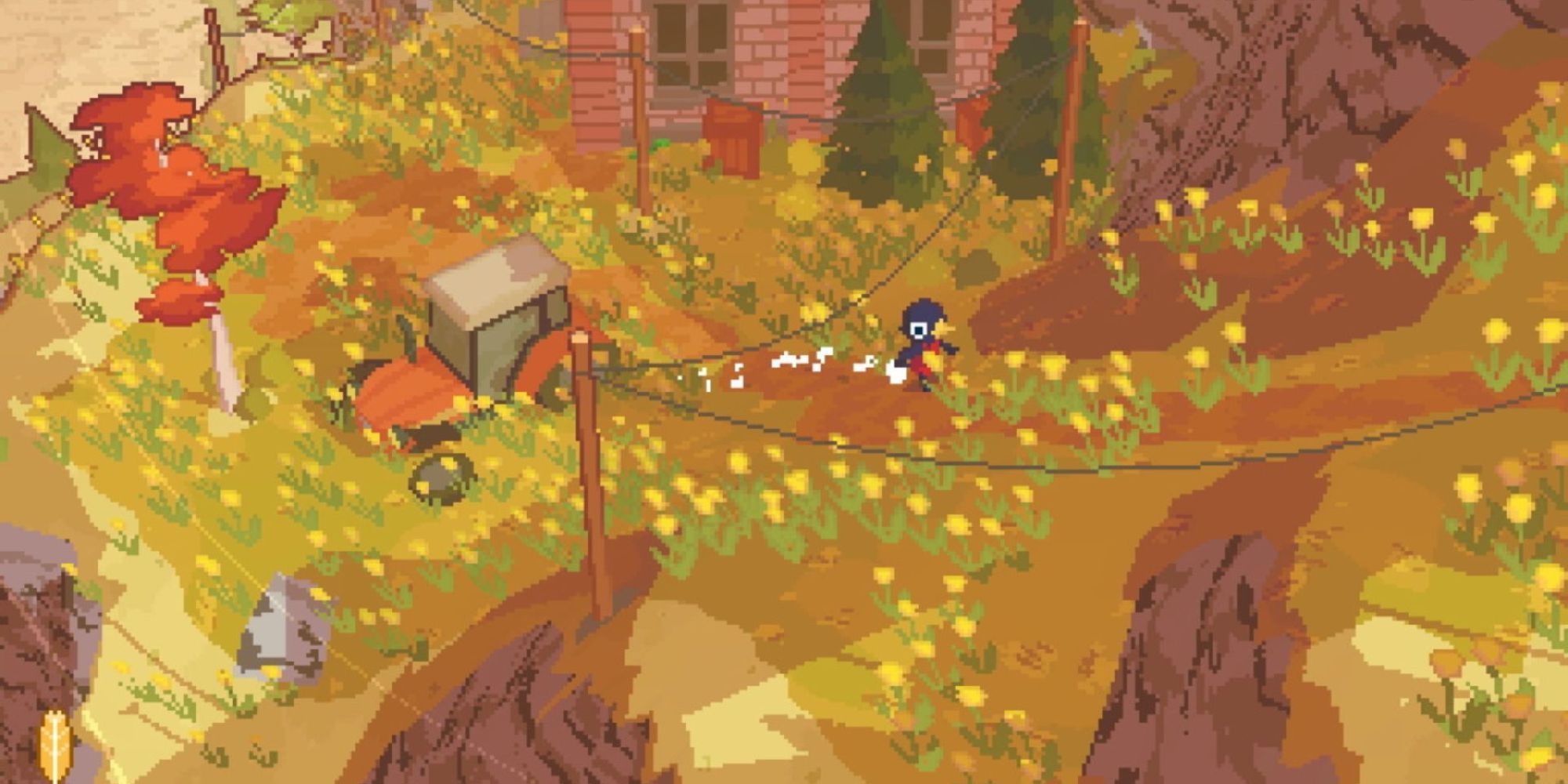 Release Date

July 30, 2019

Developer

Adam Robinson-Yu

Genre

Adventure

Platform/s

Nintendo Switch
PC
PS4
Xbox One
A Short Hike follows Claire, a bird who will be spending the day at a park. As she is expecting an important call, she decides to travel to the trail's peak as that is the only location with a signal. En route, Claire can interact with the park's other visitors and engage in side quests.
RELATED: Best Switch Games For Short Play Sessions
Visually gorgeous and impressively open, A Short Hike is a relaxing game that encourages players to take a breath and enjoy their surroundings. While Claire has to collect feathers to unlock abilities necessary to reach the top, the game allows players to set the pace.
10
Gone Home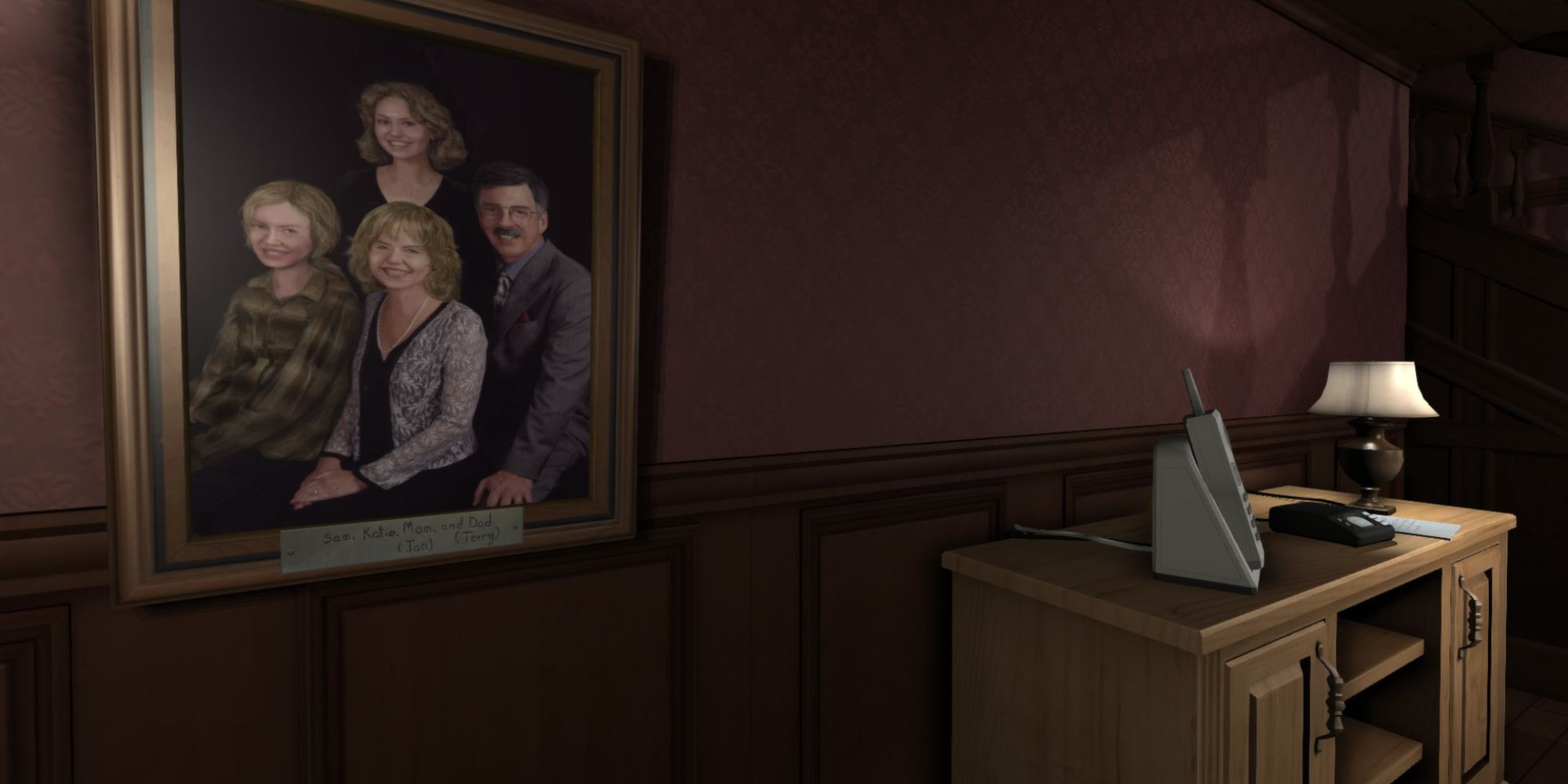 Release Date

February 25, 2016

Developers

The Fullbright Company, BlitWorks

Genre

First-Person Exploration

Platform/s

iOS
Nintendo Switch
PC
PS4
Xbox One
Similar to What Remains of Edith Finch, Gone Home follows a female character as she returns to her family home; however, in this tale, the protagonist is surprised to find nobody waiting for her. As Katie investigates the household, she steadily starts to figure out what happened to her relatives.
Gone Home is both open-ended and restricted. On the one hand, players can traverse the house to their heart's contents, and they will need to thoroughly explore every room to reveal the truth. Conversely, the gameplay primarily revolves around reading messages, and interactivity is kept to a minimum. Regardless, Gone Home succeeds due to its captivating atmosphere and fascinating central mystery.
9
The Stanley Parable: Ultra Deluxe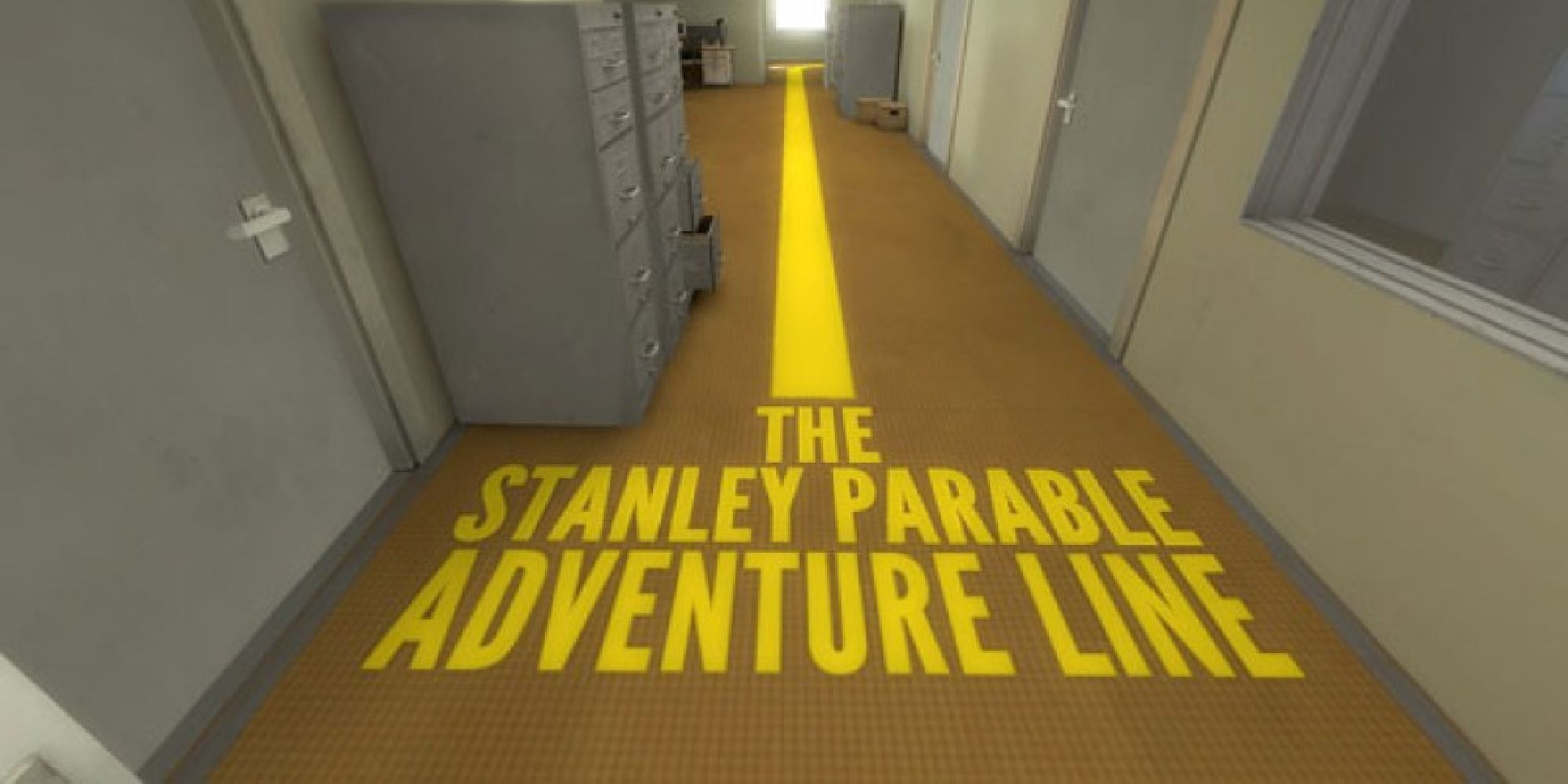 Release Date

April 27, 2022

Developer

Galactic Cafe, Crows Crows Crows

Genre

Adventure

Platform/s

Nintendo Switch
PC
PS4
PS5
Xbox One
Xbox Series X/S
2013's The Stanley Parable is hilarious, surreal, and unforgettable. The 2022 console port offers the base game along with a plethora of new material, resulting in an experience that is even better than the highly regarded original. Players control Stanley, an office worker who finds themselves in a largely empty building. Directed by a narrator, Stanley can decide to follow the disembodied voice's story beats or venture off the beaten path, and the latter is the way to go.
Now, The Stanley Parable is a bit of a strange case since it will most likely keep people playing for longer than 5 hours. A playthrough can be completed fairly quickly, but a lot of the title's value comes from discovering its many endings. While still a short game in the grand scheme of things, The Stanley Parable is hardly lacking in content, particularly the Ultra Deluxe version.
8
Mega Man 2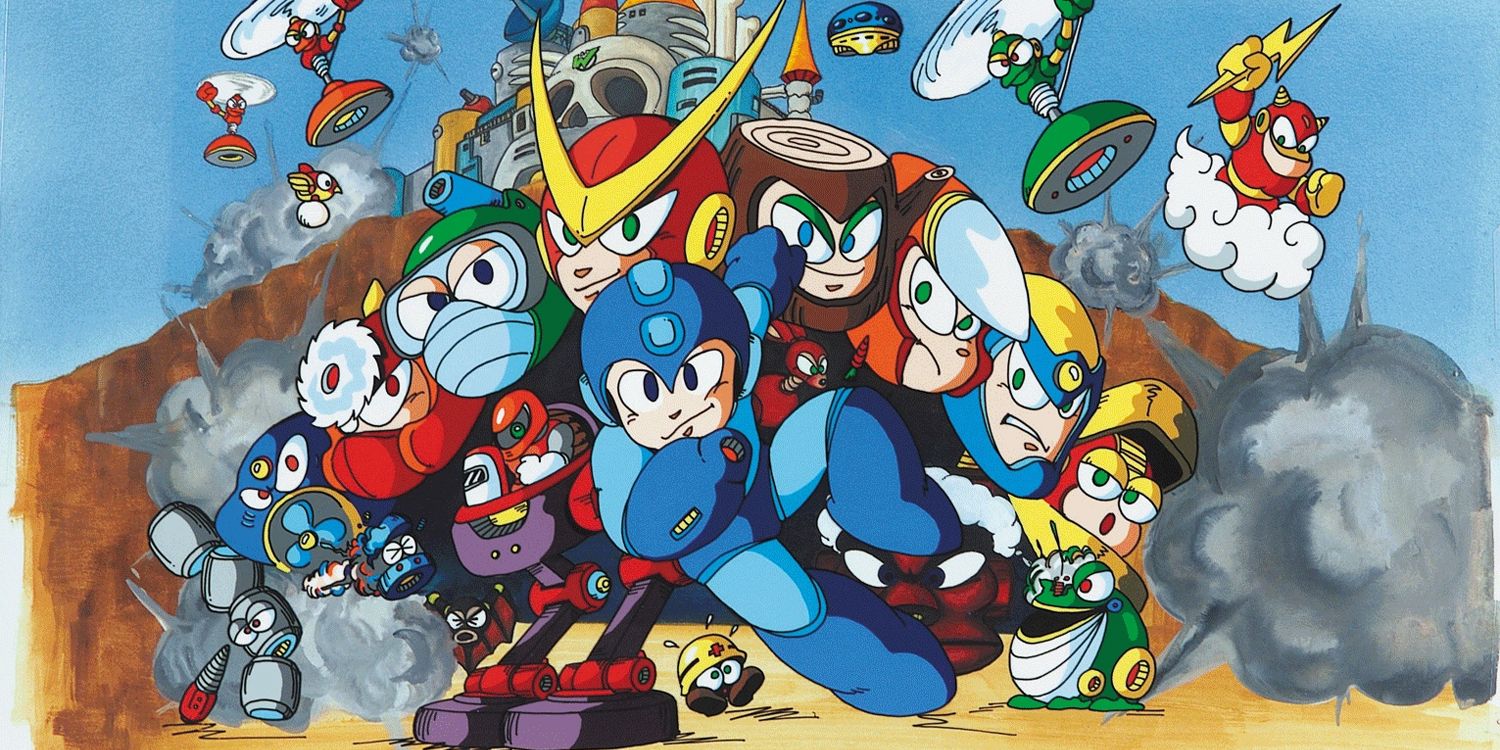 | | |
| --- | --- |
| Release Date | December 24, 1988 |
| Developer | Capcom |
| Genre | Action Platformer |
| Platform/s | |
Nearly all the mainline Mega Man games qualify for this discussion, and that extends to a fair few of the X and Zero spin-off titles as well. Basically, it is the dealer's choice as Capcom's franchise has been fairly consistent over the decades; that said, Mega Man 2 not only put the license on the map but also reached a peak that few of its sequels managed to revisit.
Despite debuting more than 30 years ago, Mega Man 2 has more than proven itself to be a timeless masterpiece. The game's core mechanics are nearly flawless, and they are accompanied by brilliantly-designed levels, a killer soundtrack, and a fantastic selection of bosses. Now, the game is quite difficult, so someone new to Mega Man will likely take a bit longer than 3 hours to complete it.
7
Portal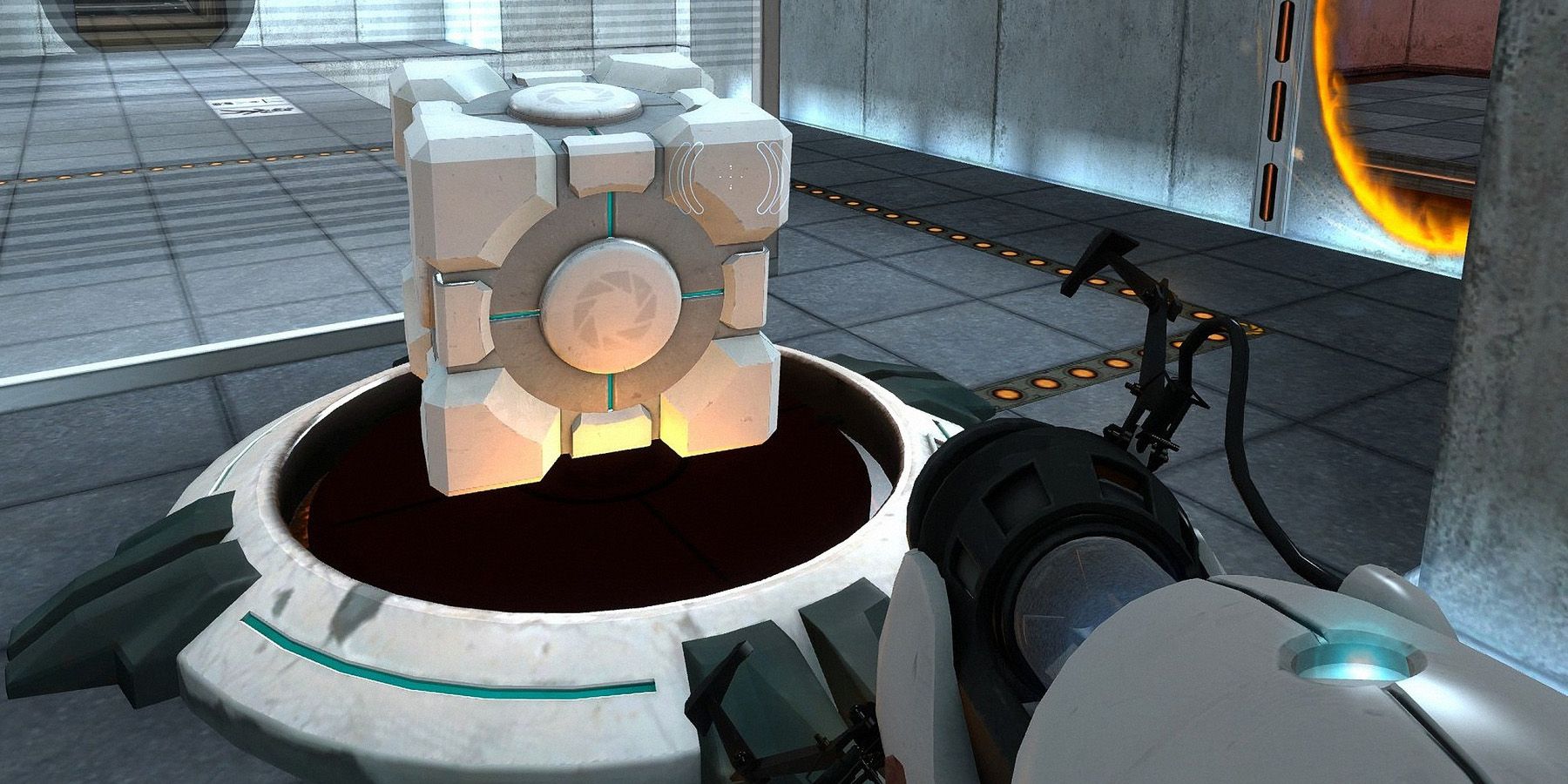 Release Date

October 10, 2007

Developer

Valve

Genre

Puzzle-Platform

Platform/s

Android
Nintendo Switch
PC
PS3
Xbox 360
As Portal 2 clocks in at roughly 8 hours, one would be forgiven for forgetting that its predecessor is considerably shorter. Valve's Portal can readily be completed in 3 hours, and the game accomplishes a lot in that tiny timeframe. Cast as Chell, players awaken in a research facility controlled by GLaDOS, one of gaming's most iconic A.I. characters. The latter challenges the human to a string of puzzles, all the while throwing out hilarious one-liners that seek to undermine the protagonist's confidence.
Although overshadowed by its sequel, Portal has nearly all the same strengths. Honestly, the games should be regarded as a package deal; start with the 2007 release and then jump into its successor.
6
Brothers: A Tale Of Two Sons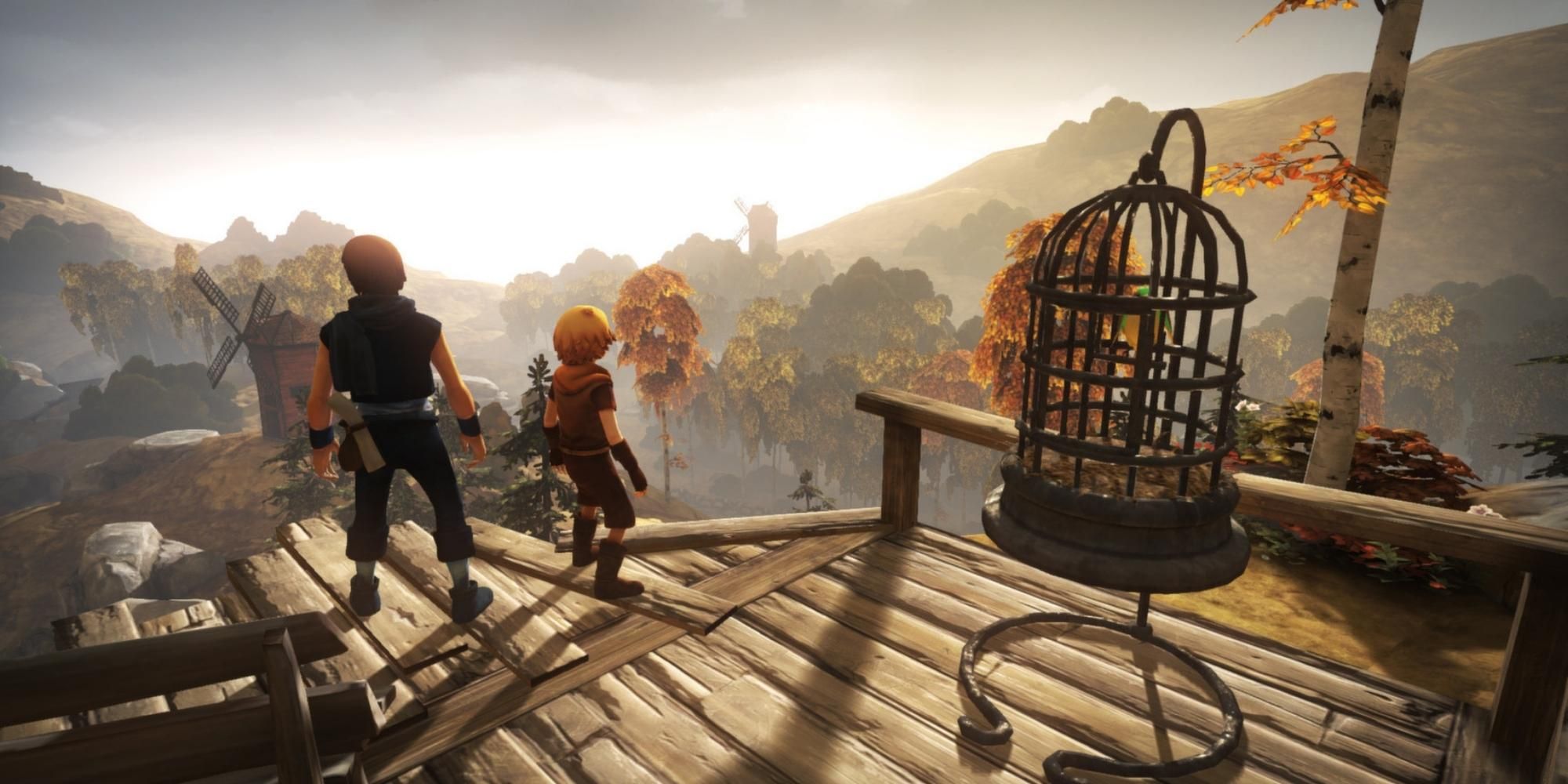 Release Date

August 7, 2013

Developer

Starbreeze Studios

Genre

Adventure

Platform/s

Android
iOS
Nintendo Switch
PC
PS3
PS4
Xbox 360
Xbox One
Brothers: A Tale of Two Sons follows the titular siblings as they head to the Tree of Life to acquire special water to heal their dying father. Despite featuring two controllable characters, Starbreeze designed the game to be single-player, although co-op was introduced in the Switch version.
RELATED: Best Xbox Series X/S Games That Will Make You Cry
The latter is a fine way to experience this powerful journey, but the original iteration really highlights the brothers' relationship. Players must learn to simultaneously control both characters, and this attempt for synergy is reflected in the brothers' growing bond throughout the story.
5
Journey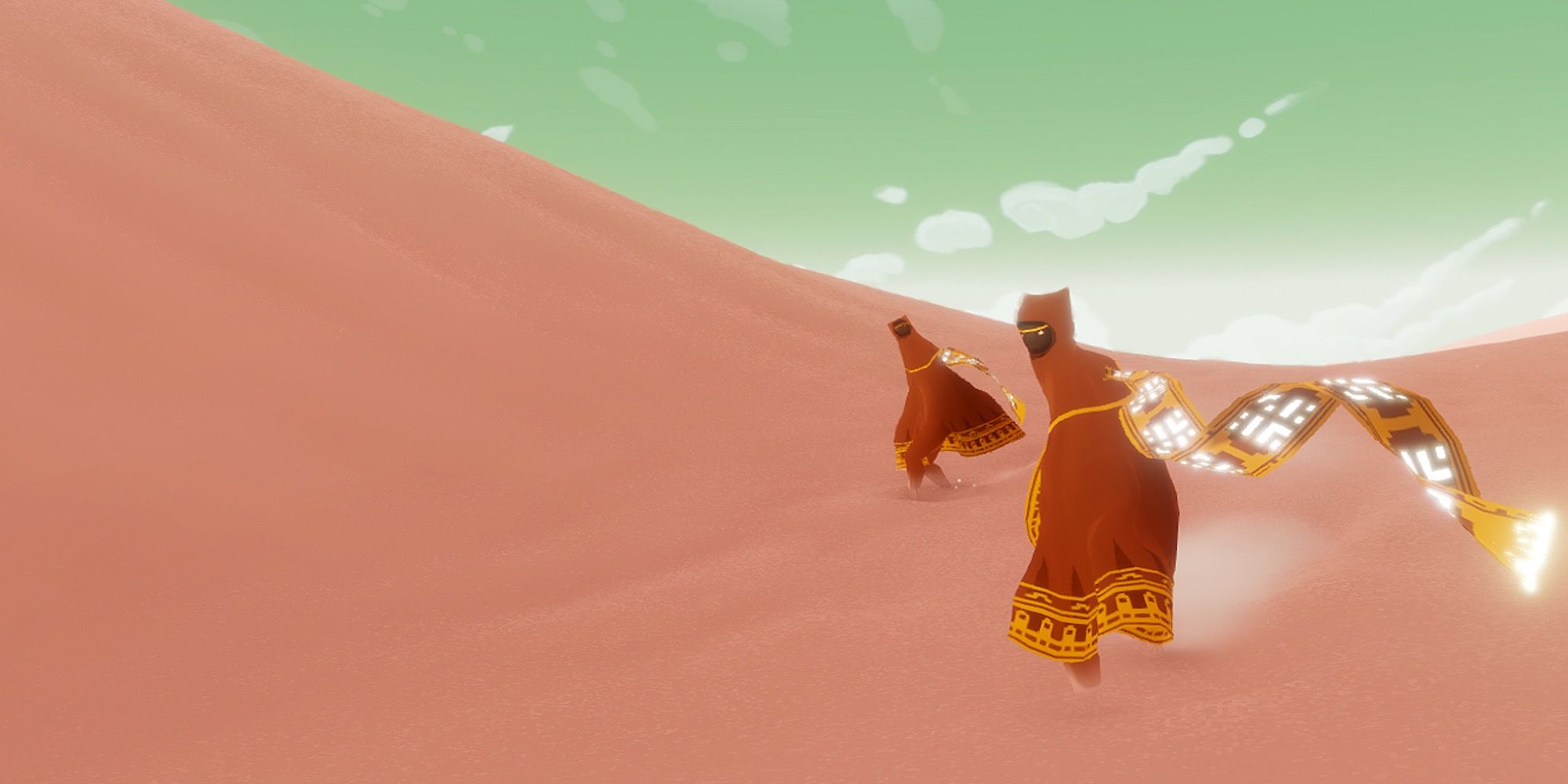 | | |
| --- | --- |
| Release Date | March 13, 2012 |
| Developer | Thatgamecompany |
| Genre | Adventure |
| Platform/s | |
All of Thatgamecompany's projects are fantastic short games, but Journey is undoubtedly the developer's crowning achievement. The game guides players through a beautiful but barren world and casts them as rather undefined figures. Journey opts against telling a conventional story through dialogue; instead, players are encouraged to immerse themselves in the moment-to-moment gameplay.
Most of the experience is a solo affair, but it is possible for players to be accompanied by a stranger at a point in their journey. Despite not being able to interact directly, these moments create a sense of spontaneity that allows each playthrough to feel unique.
4
Papers, Please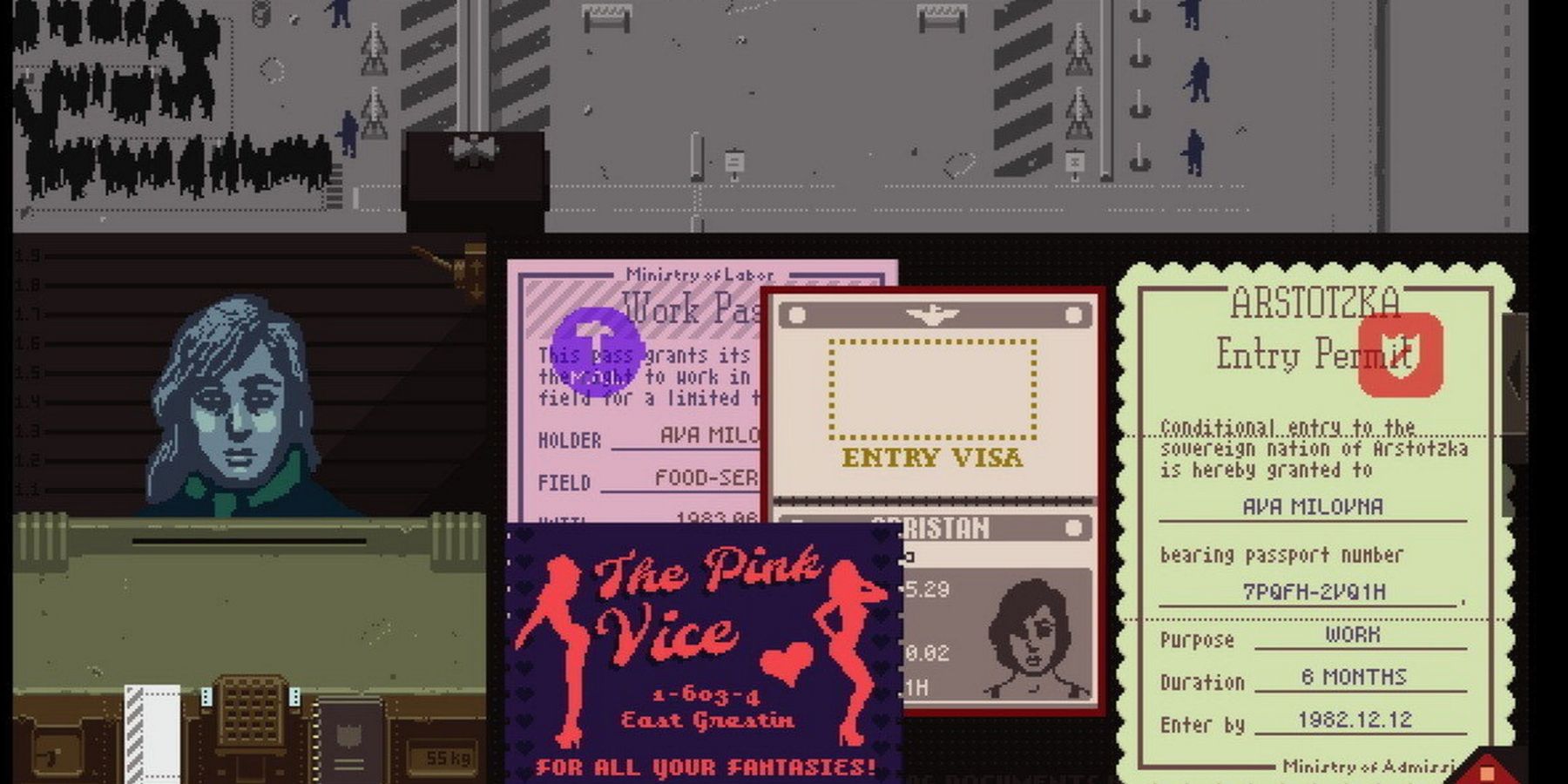 Release Date

August 8, 2013

Developer

3909 LLC

Genre

Simulation

Platform/s

Android
iOS
PC
PlayStation Vita
Papers, Please is heavy. The game casts players as a clog in the machine who feels powerless while also having the authority to change a stranger's life with a single decision. Working as an immigration officer, the player has to determine whether to allow somebody to enter Arstotzka, a country that specializes in oppression and depression.
The game's brilliance lies in the way it humanizes not only the people trying to cross the border but also the main character. The latter's decisions have ramifications that impact everyone involved, including the agent. Eventually, they will find themselves having to decide whether to prioritize their family or the lives of others.
3
Sonic The Hedgehog 2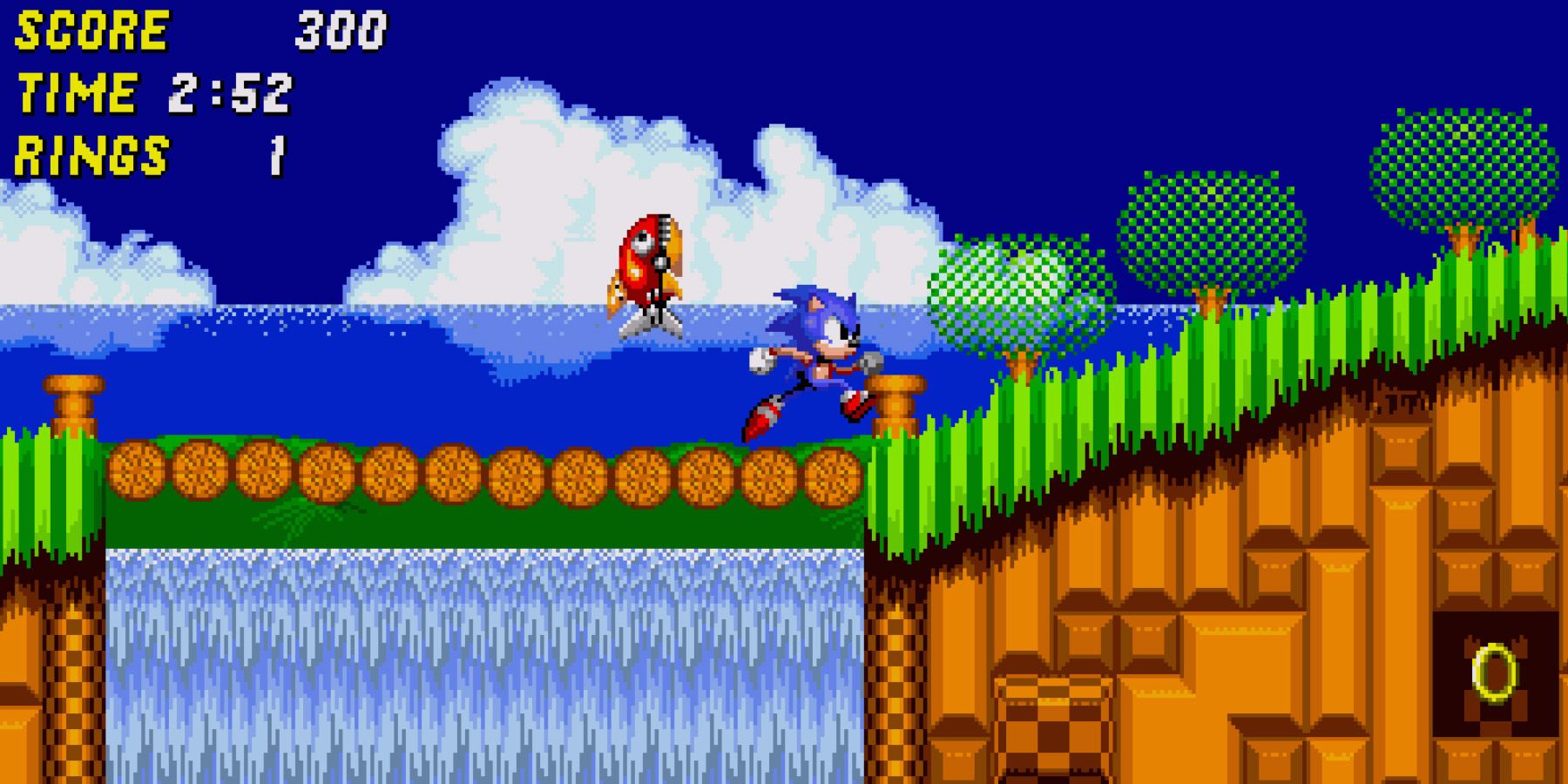 Release Date

November 24, 1992

Developer

Sega Technical Institute

Genre

Platformer

Platform/s

Sega Genesis
Android
iOS
Nintendo 3DS
Nintendo Switch
Sonic the Hedgehog 2 is comfortably one of the best games under 5 hours, although new players are unlikely to complete the campaign all that quickly. Like so many old-school platformers, Sega's legendary title extends its runtime by offering a significant challenge and demanding that players learn the ins and outs of each stage.
RELATED: Sonic: Games That Have Aged The Best
Sonic 2 is all about speed, something that naturally improves as someone masters the game. Yes, many of Sonic's 2D classic adventures can be completed in roughly 2 hours, but players have to earn that accomplishment.
2
Inside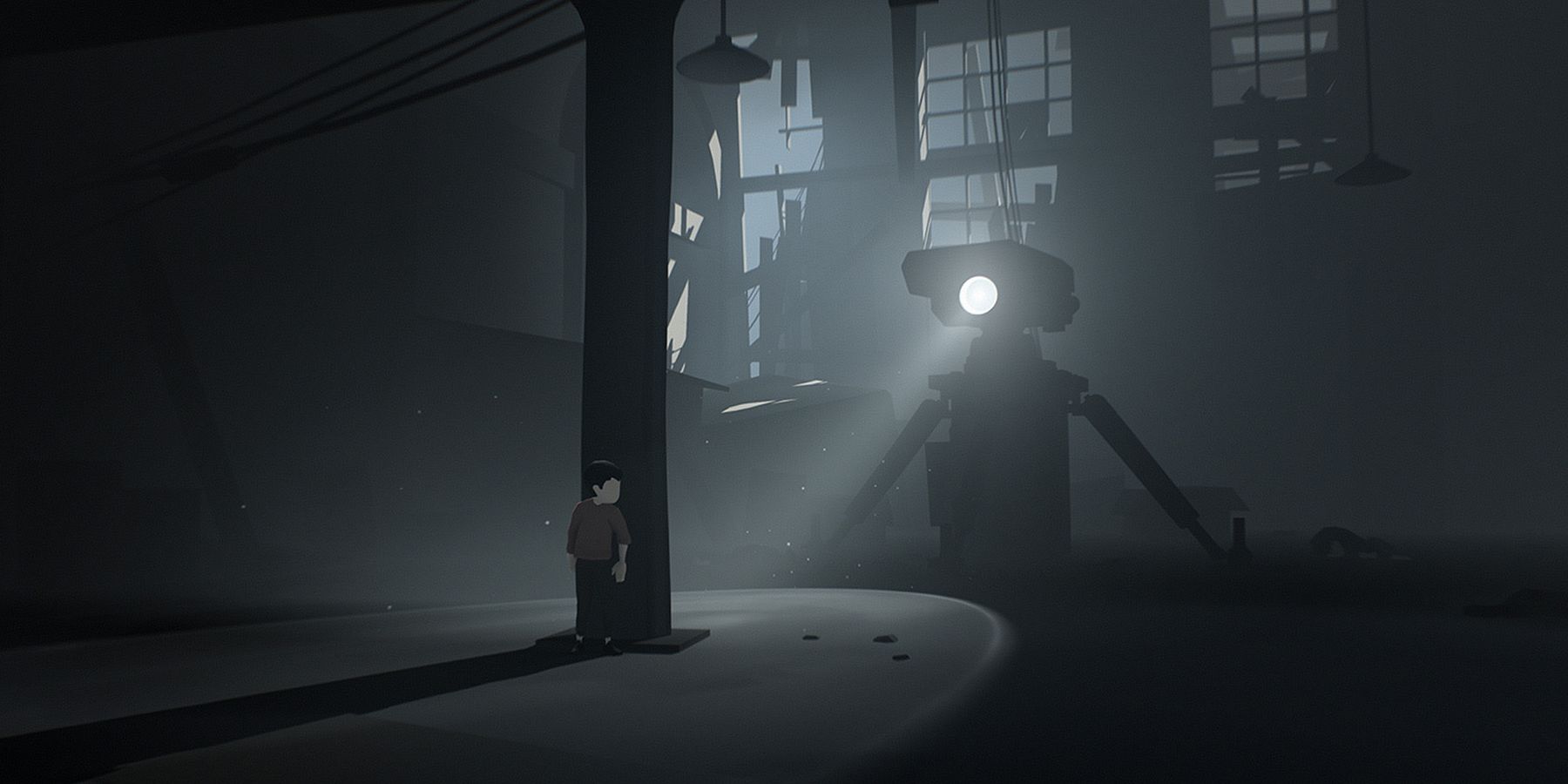 Release Date

June 29, 2016

Developer

Playdead

Genre

Puzzle-Platform

Platform/s

iOS
Nintendo Switch
PC
PS4
Xbox One
Playdead's followed the brilliant Limbo with Inside, a game that just about surpasses its spiritual predecessor. Set in a tense sci-fi horror world, players control a nameless boy as she traverses a world where humans have been reduced to mindless drones and dangerous robots roam the streets.
A masterful puzzle game, Inside also tells an impactful but understated narrative. The game decides against spoonfeeding story beats to the player, instead encouraging discussions to stem from its cryptic ending.
1
Super Mario Bros. 3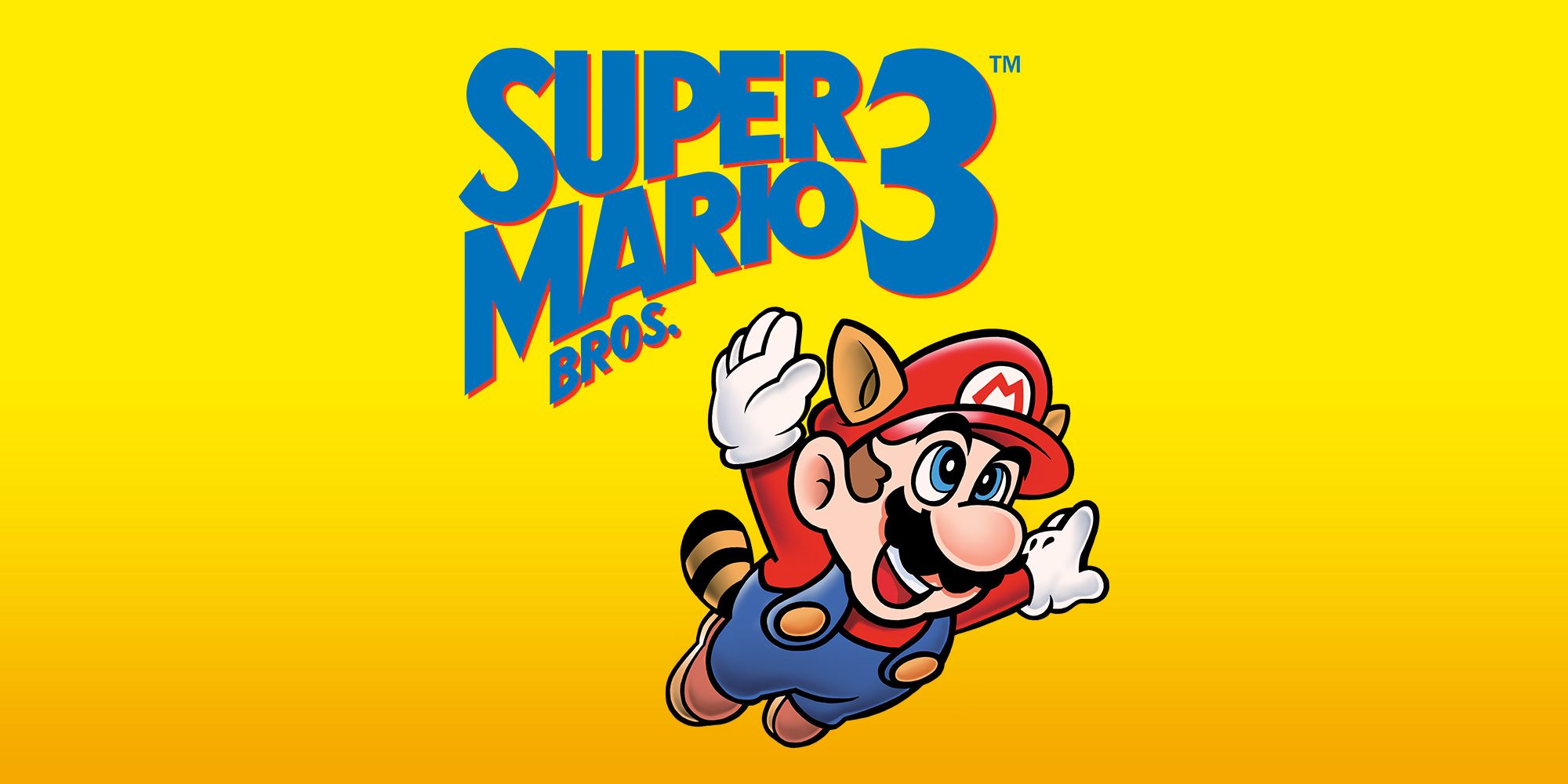 Release Date

July 15, 1989 (NA)

Developer

Nintendo R&D4

Genre

Platformer

Platform/s

NES
Arcade
Game Boy Advance
Nintendo 3DS
The gaming industry has plenty of iconic mascots, but there is only one Mario. Super Mario Bros. helped save the video game industry, and the original 1985 release holds up ridiculously well considering its age.
As timeless as that title is, Super Mario Bros. 3 might very well be the best 2D platformer of all time, at least when it comes to releases that fall under the 5-hour mark. Also, for an NES platformer, Super Mario Bros. 3 has a fair amount of content, offering roughly double as much gameplay as the 1985 project.
MORE: PlayStation Plus Extra: Great Games That Can Be Beaten In Under 5 Hours