Hidden object games are casual puzzle adventures where players must find hidden items in scenes. The pictures where the objects are hidden are often intricate and can have players look for things based on an image or word to describe the object. These games frequently have mystery, romance, horror, or fantasy elements. Also, there are often point & click games with unique 2D art.
RELATED: Forgotten Puzzle Games You Need To Play
There are many hidden object games on Steam, and several of them are parts of a series. While whole collections can be great, some titles end up more popular than others. Whether part of a series or a stand-alone title, hidden object games provide players the same joy as Where's Waldo? in an adult format and with more items to find.
Updated on April 12, 2023, by Chris Birsner:Hidden object games are not all that common as most tend to fly under the radar on PC platforms like Steam. However, that hasn't stopped many indie developers from taking the time to make experiences for the genre. The best hidden object games on any platform are those that both do a great job with their visual presentations but also provide a fun gameplay package that builds on just searching for specific items. That's why, when thinking about the best games that include hidden object elements, the best are the ones that implement more puzzle components and even tell a nice story along with the usual gameplay that one would expect.
18
Cats In Time
While based on a silly concept, Cats in Time is a delightful puzzle game about finding cats inside dioramas. The story goes that Professor Tim Edger invented a time machine, but his cats got a hold of it and a bunch of them have been teleported to different points in history.
From western times to some point in the future, players will explore different settings across many time periods as they search for cats who can be hidden behind walls or just out in the open. While some cats can be found fairly easily, others require specific mechanics for players to fiddle with to unlock the door that is hiding them.
17
Space Legends: At the Edge of the Universe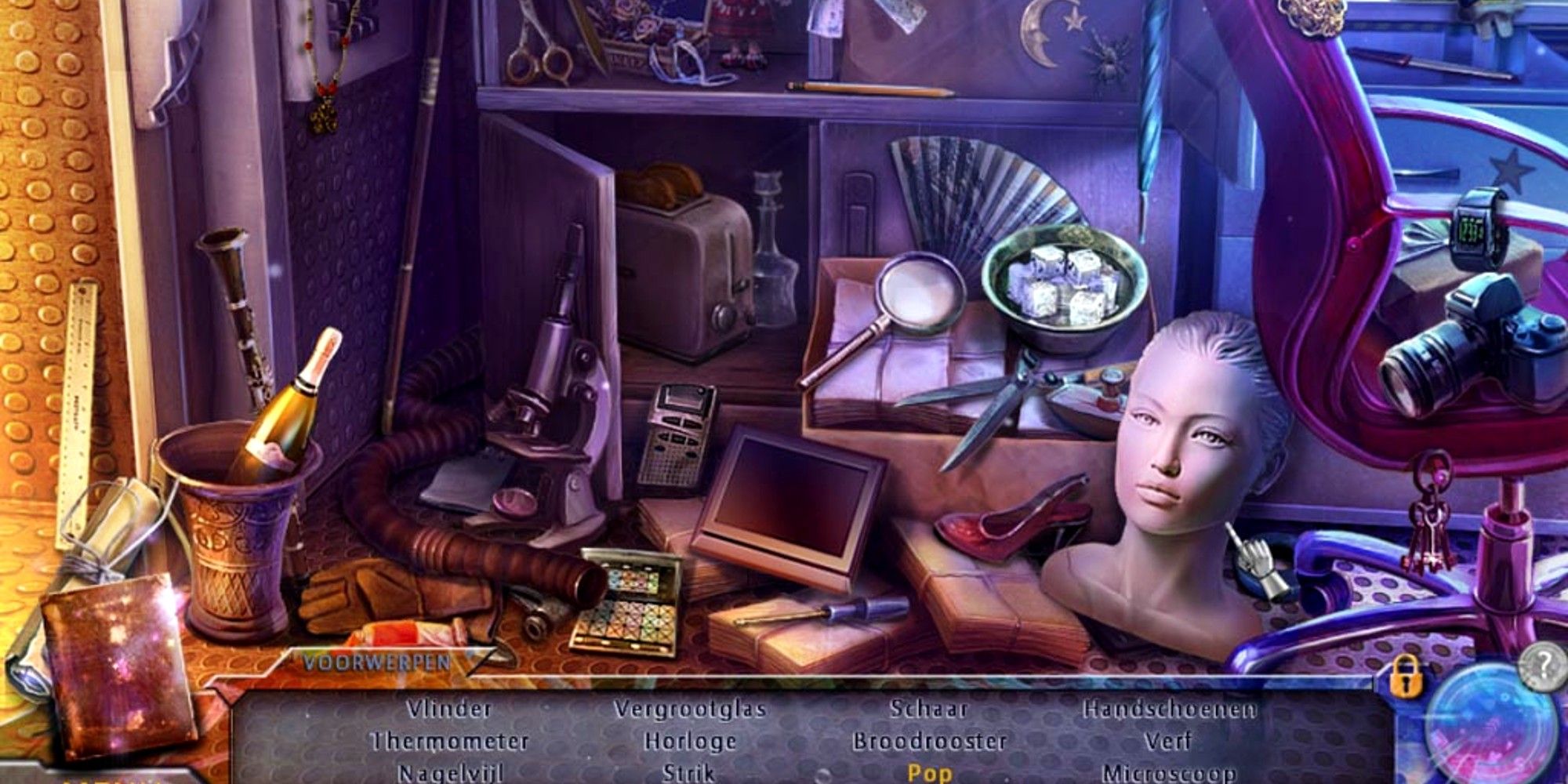 Space Legends: At the Edge of the Universe is about a sci-fi adventure to another planet at the end of the universe. The player must use their in-game journal and clues to save everyone and escape before everything is destroyed by a comet.
In this galactic game, players can do everything from repairing emergency ships and handling bad weather to healing a princess and trying to avoid being sent to jail. There are a variety of locations to explore with different detailed scenes. The game includes puzzles, mini-games, and stunning scenes of hidden items.
16
Toem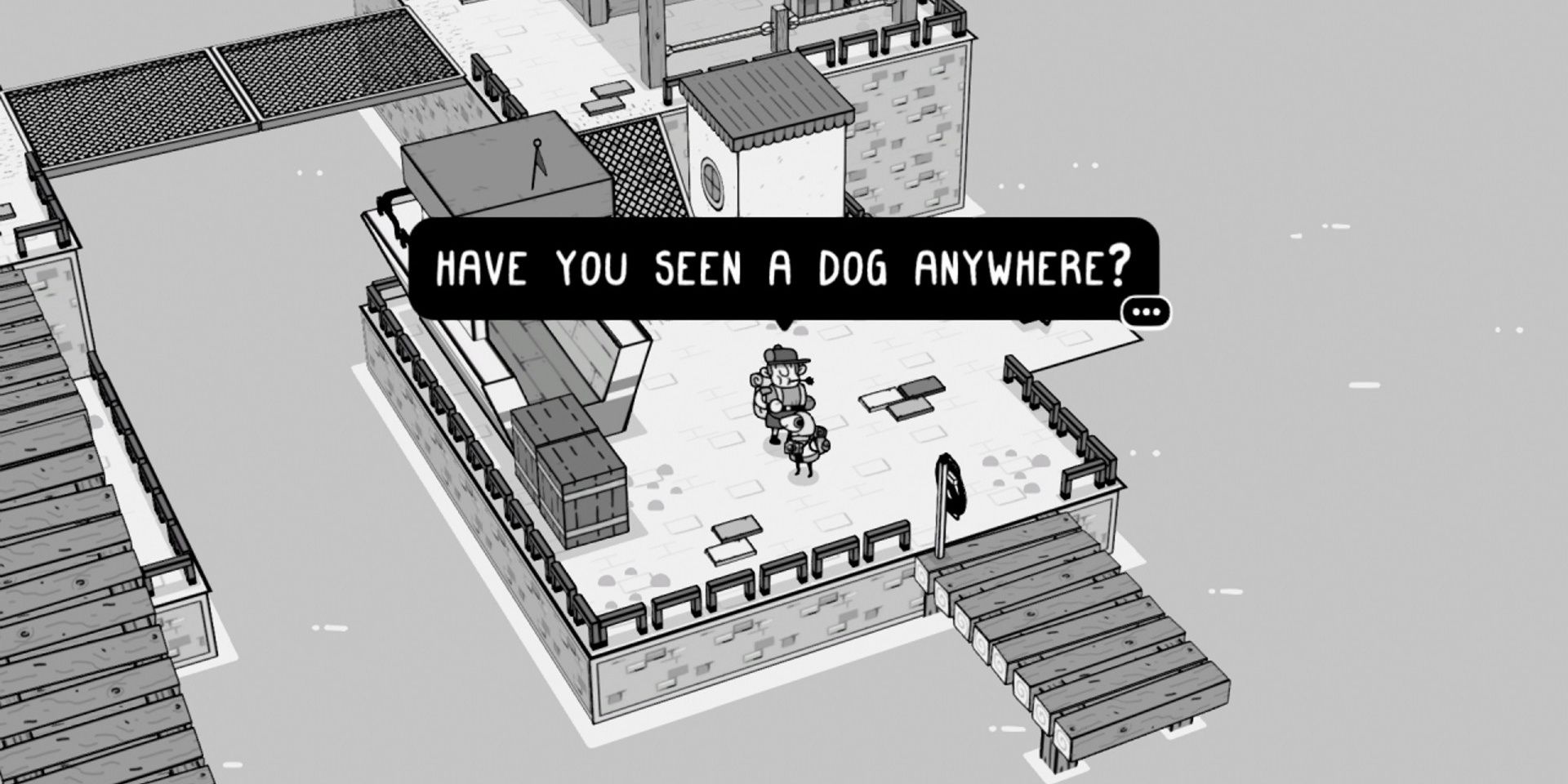 It is rare for some of the best hidden object games, even with solid stories, to truly feel like an adventure. Toem changes this as it puts the player in the shoes of a character who is on their way to see a landmark that needs to be seen to be believed.
Toem is a photography game, but not one that focuses on getting the perfect photo. Instead, the camera is used to identify objects that players must capture to complete quests that will help them reach new areas. Along the way, there are also plenty of characters to interact with along with a beautiful soundtrack.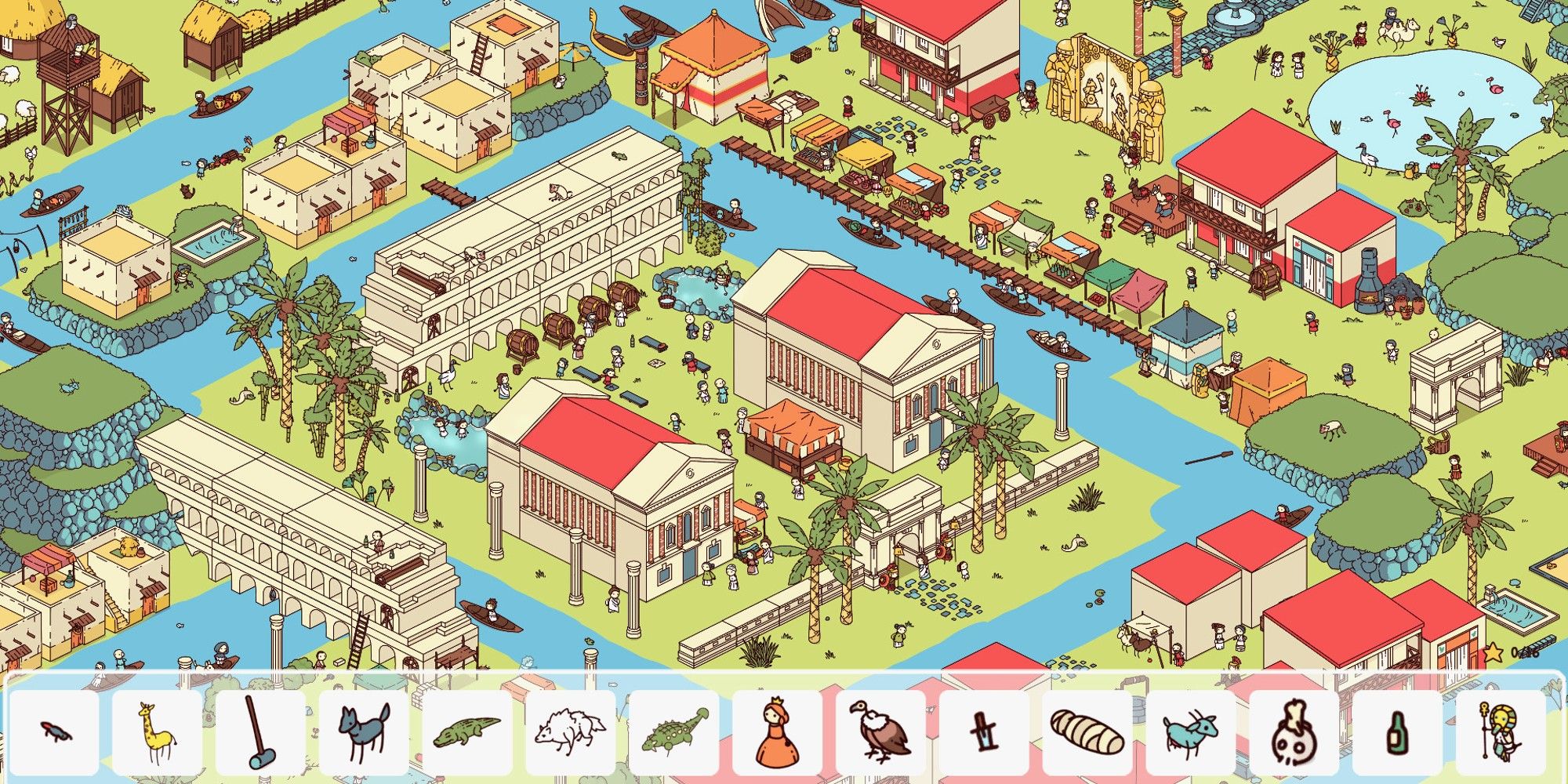 In Hidden Through Time, players travel through the four great ages on various levels. Levels include the Stone Age with dinosaur eggs, Medieval Times with crowns, and more. Players enjoy discovering secrets while exploring the history of the world.
RELATED: Hidden Secrets Many Still Haven't Found In Animal Crossing: New Horizons
This colorful game includes cryptic hints and cute hand-drawn items to uncover. Players can even create and share their own worlds using the map editor.
14
Sizeable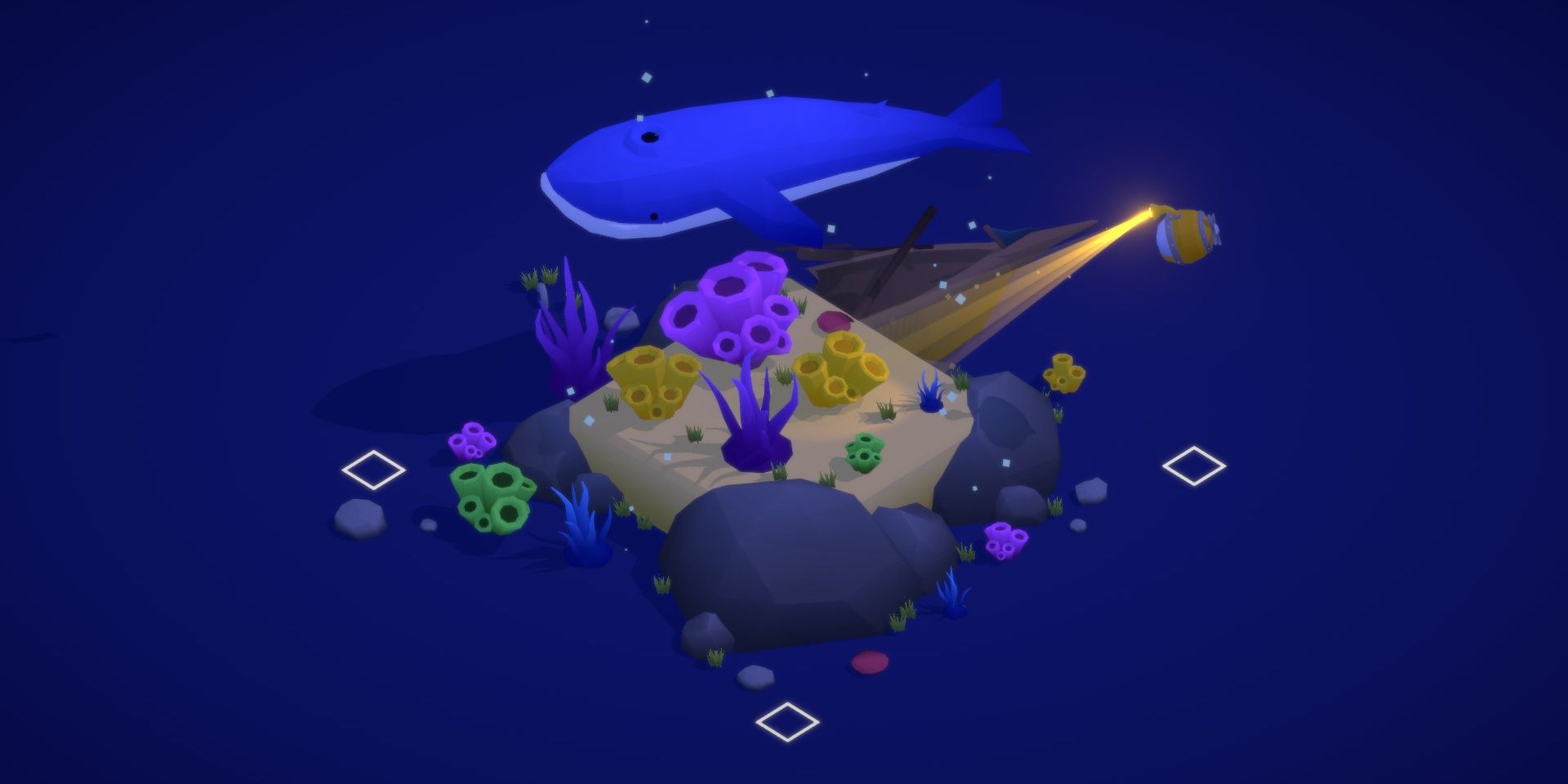 Hidden object games are all about poking around in an environment to find the specific items the player is expected to find. But what if there wasn't a laundry list to identify, and instead it was three pillars that could be found by solving puzzles?
That is the general premise of Sizeable. Each level is a diorama of a specific setting or time period and the goal of the game is to resize different objects to see how it or the level itself changes. Through fiddling with the different items, players will discover each of the three pillars they need to complete the level.
100 Hidden Frogs is one of the games released as part of the 100 Hidden series by Anatoliy Loginovskikh. This is a free-to-play game set in a magical forest full of frogs. Players must look closely at the black-and-white landscapes of multiple levels.
RELATED: Chrono Trigger: Things You Never Knew About Frog
The hand-drawn and cartoon art style add to the uniqueness of this game and make it look like a coloring book. This is emphasized when the found frogs become the only color on the screen.
12
Enigmatis: The Ghosts of Maple Creek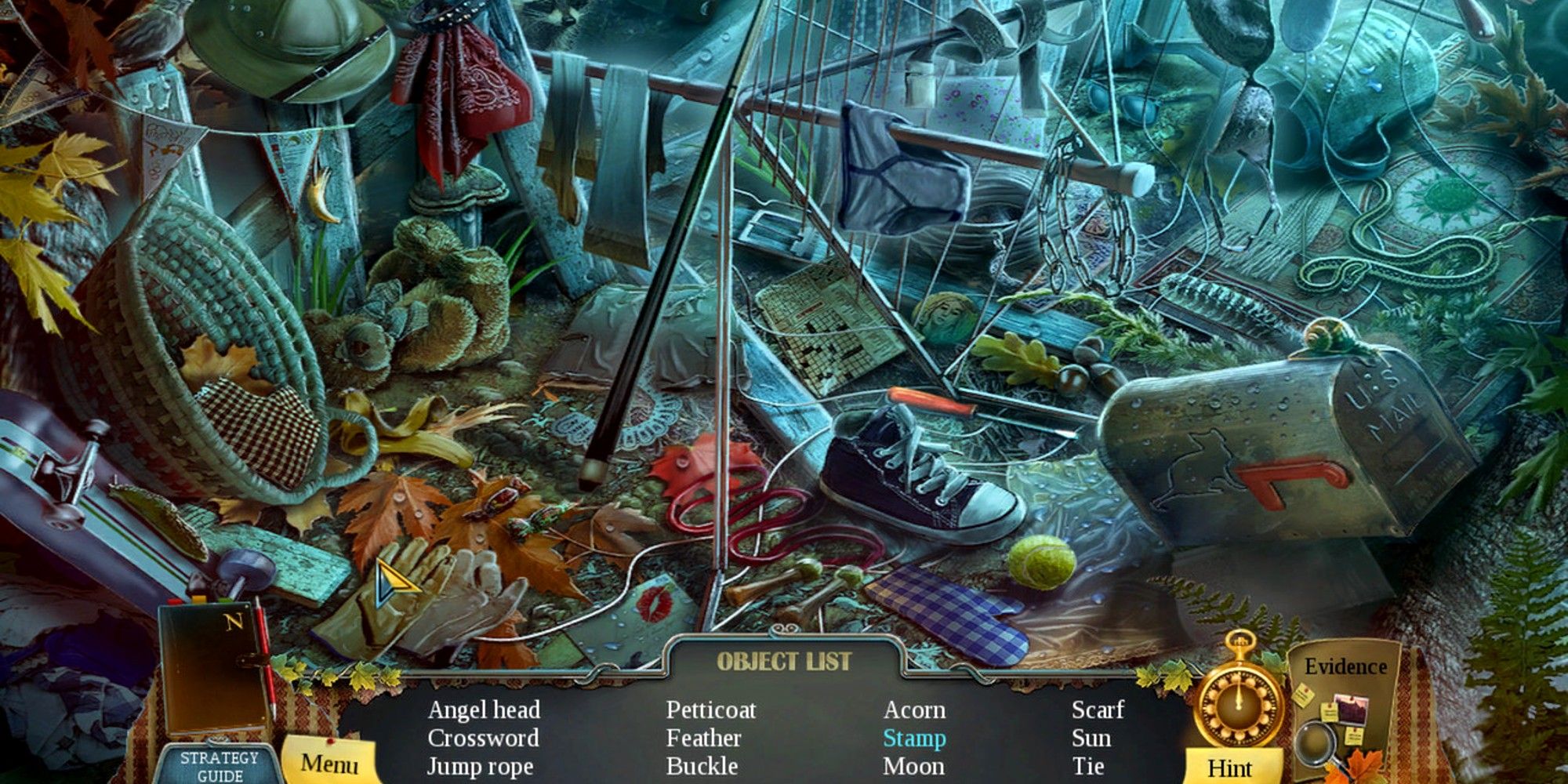 Enigmatis: The Ghosts of Maple Creek is the first game in the Enigmatis collection. The plot centers around a character whose body remembers events that their mind can't recall. Players must not save themselves from a lurking evil but also find a missing teenage girl. The story is immersive, with many layers to keep players engaged for hours.
This game showcases rural Vermont during autumn. Along with hidden objects, players must complete puzzles, and riddles, collect evidence, and more.
11
I Commissioned Some Bees 0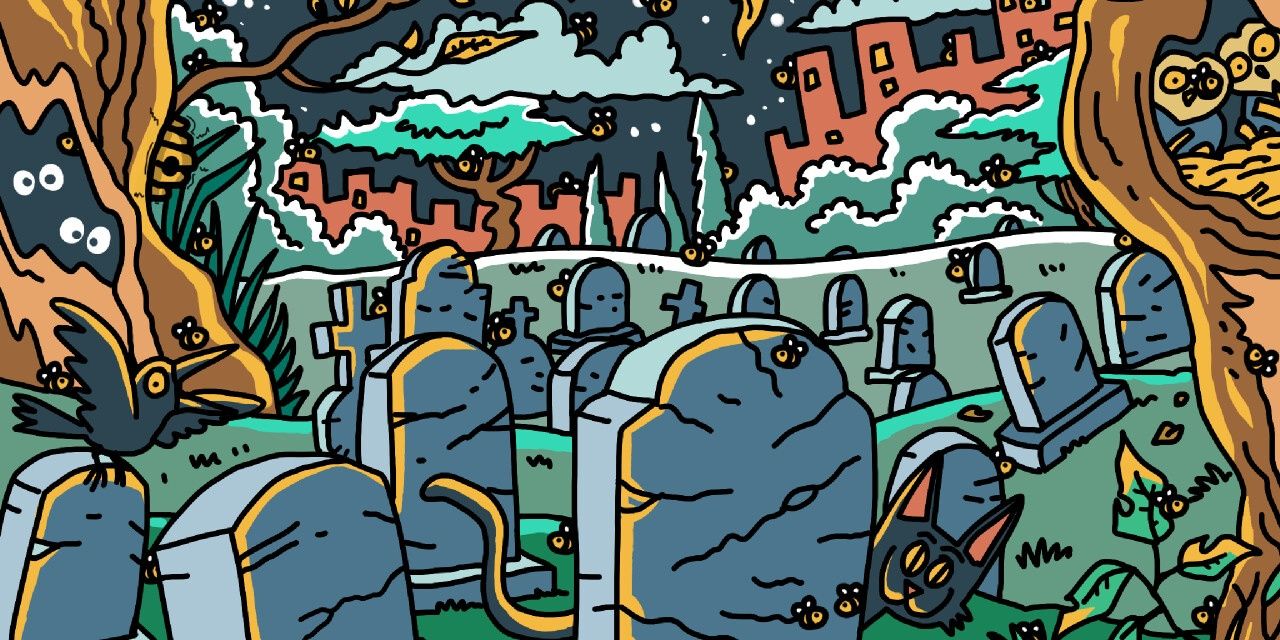 Those that just want a quick hidden object game fix should check out I Commissioned Some Bees 0. This completely free game on Steam is a collaboration between artists that worked together to hide bees in various pieces of artwork.
There are 10 canvases in all, each having a wide variety of bees that are either hiding in plain sight are purposely hiding behind specific objects already established in the artwork. In addition to a bunch of bees, there are also some other objects that players can be tasked to find. Plus, there is an unlimited hint system for those who get stuck.
10
Tiny Lands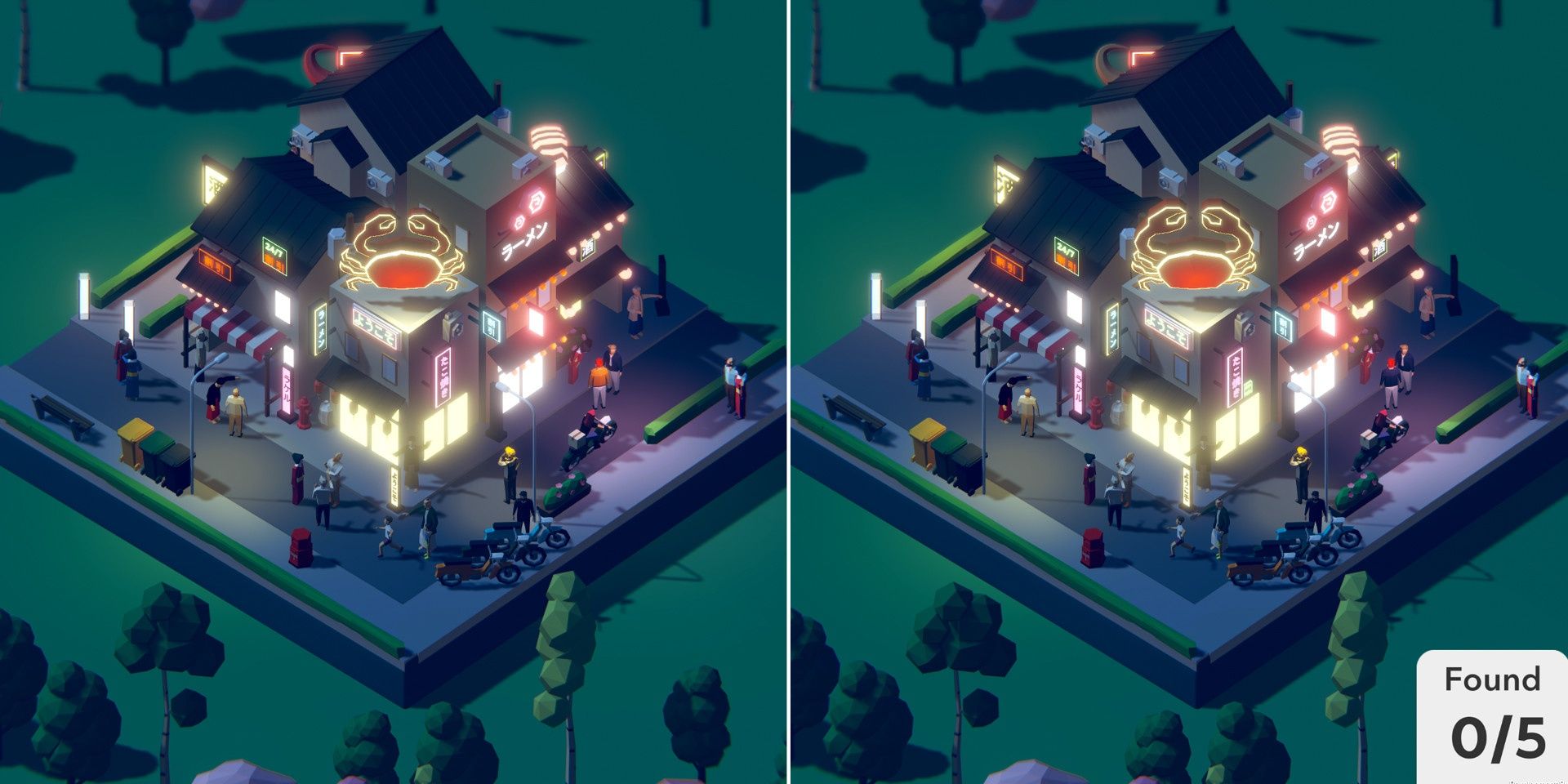 In a similar category to hidden object games are "find the difference" games, where someone is presented with two photos that look similar with the goal of finding all the ways the photos are unique from each other. Tiny Lands takes this concept and adds a third dimension.
Players will be able to look at the two dioramas on each side of the screen and zoom in to see all the details if they need help finding the difference. The stages can also be rotated to make sure any sneaky hidden differences can be caught by the player. While it is a different variant of the genre, Tiny Lands should still be considered one of the best hidden object games.
9
Labyrinth City: Pierre the Maze Detective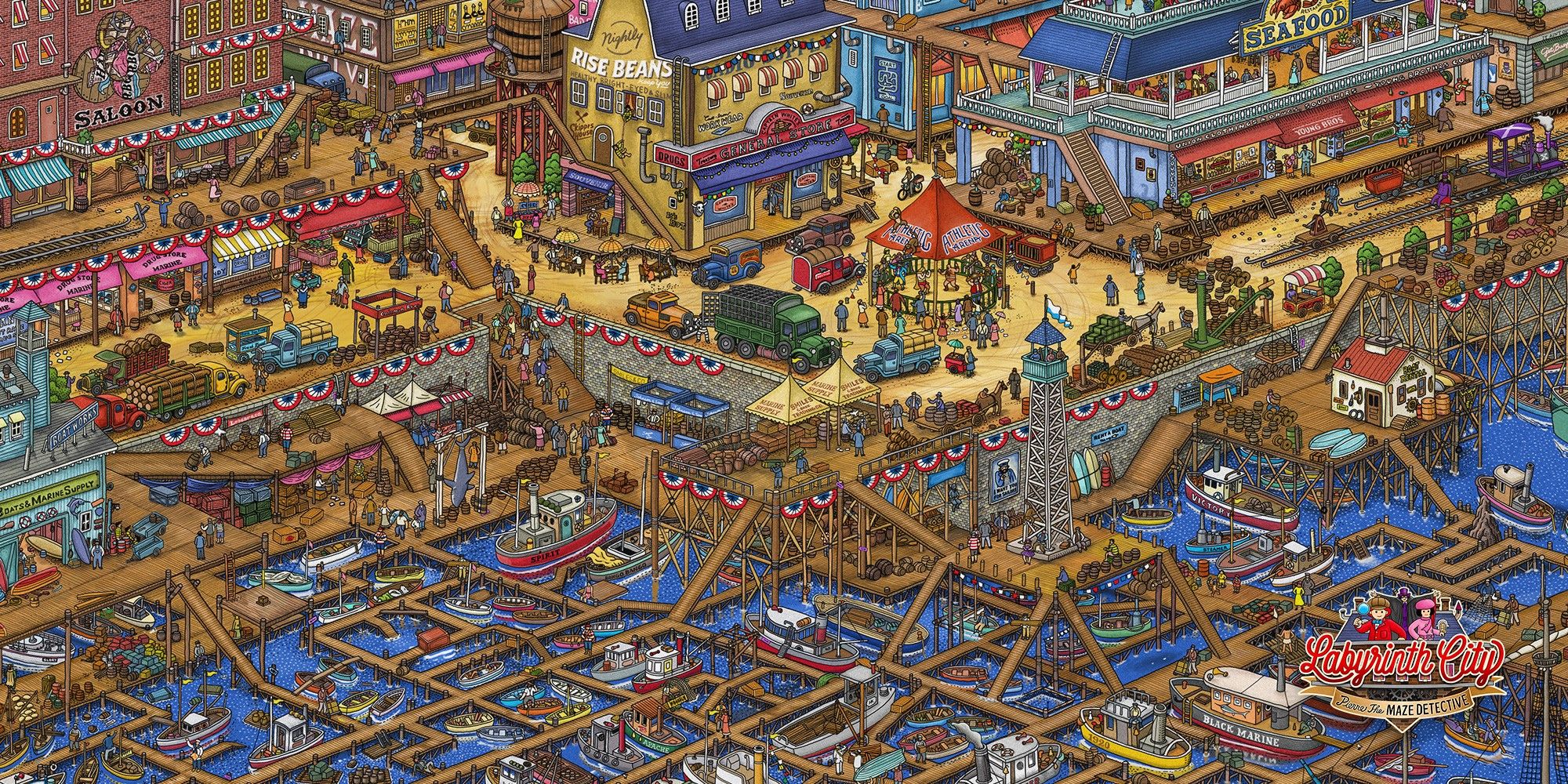 Labyrinth City: Pierre the Maze Detective is named after the bestselling children's book series "Pierre The Maze Detective". Pierre must solve puzzles to recover a magical Maze stone stolen by the villain Mr. X and save Opera City. Players go through literal works of art, adventuring through colorful and detailed worlds.
RELATED: Best Puzzle Games On Itch.io
Players take the role of a detective with all the levels tying into an overarching narrative like that of a novel. The game features hilarious and eccentric characters, hand-drawn illustrations, and more than 100 hidden objects and trophies. There are items to find, interesting puzzles, and many mini-games to play.
8
A Building Full Of Cats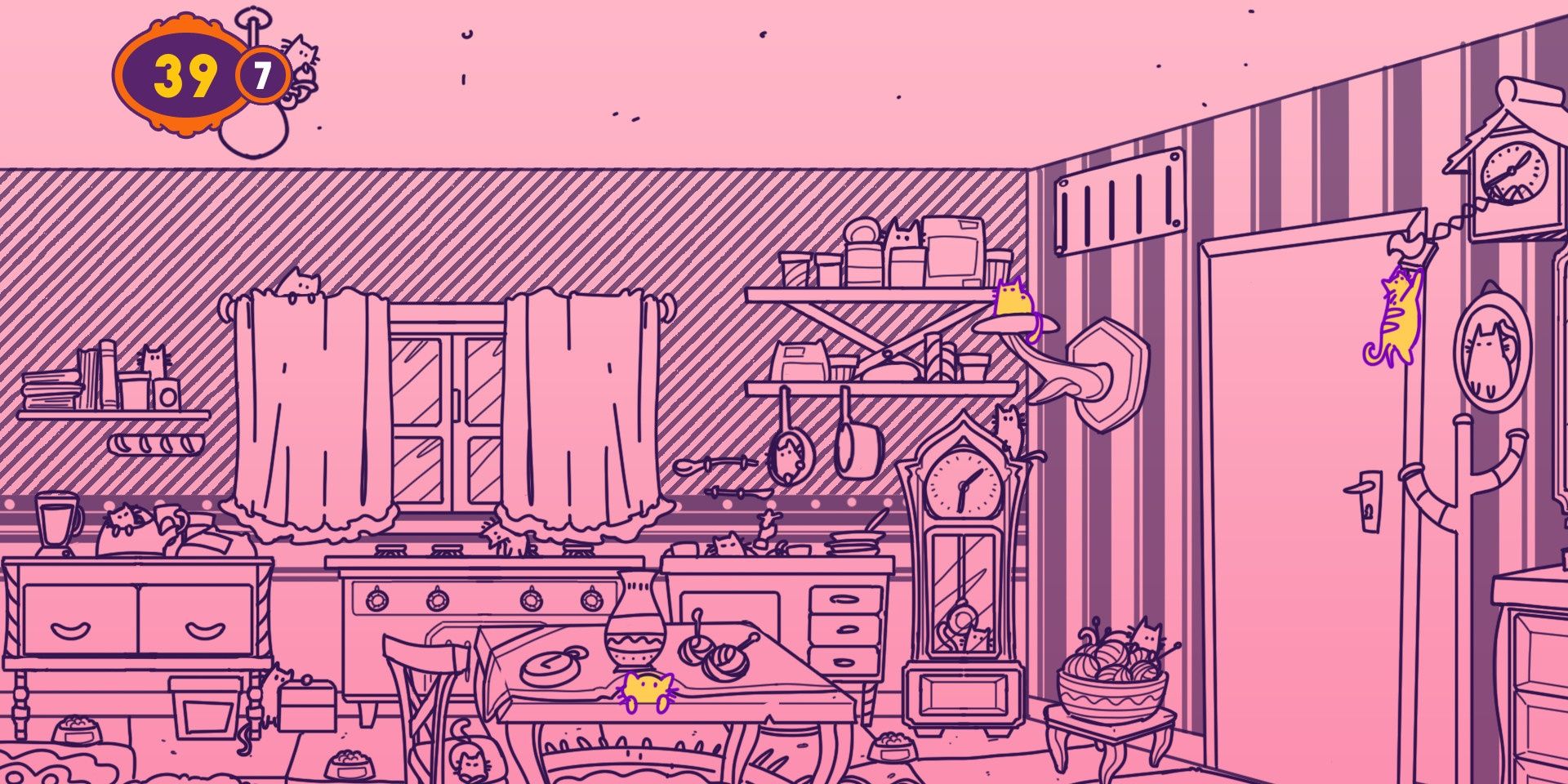 Sometimes, it is nice to have a relaxing time and just look for one type of object throughout a hidden object game. As the name would suggest, A Building Full of Cats is all about finding felines in every corner of rooms throughout the home.
Each room tends to be one gradient tone to make sure the cats are blended into the environment well. Along with finding these adorable house pets, there are some secret cats that are hidden so well that players will need to interact with specific furniture in the room. There may also be a mystery to solve along the way.
7
Birth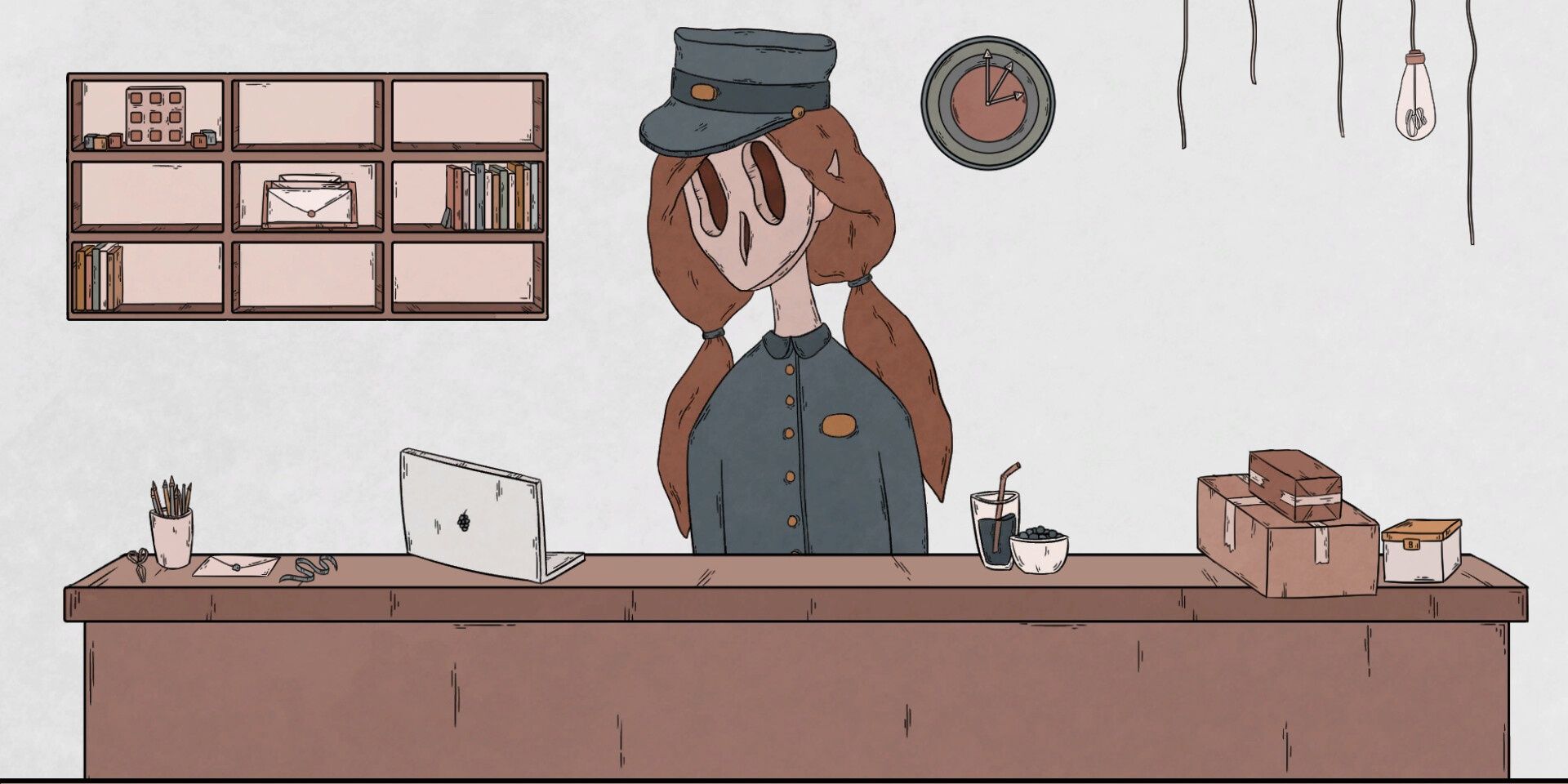 On the surface, Birth feels like it could be a macabre and uncomfortable experience. However, the puzzle game is actually one that tells the story of loneliness in a beautifully-drawn neighborhood despite a somewhat disturbing premise of finding body parts to create a friend.
Birth has players exploring a neighborhood and visiting the various storefronts and homes within it. Each place has a variety of puzzles that are needed to be solved to earn a body part. These puzzles are mainly physics-based, with a lot of them featuring hidden object elements.
6
Grim Legends: The Forsaken Bride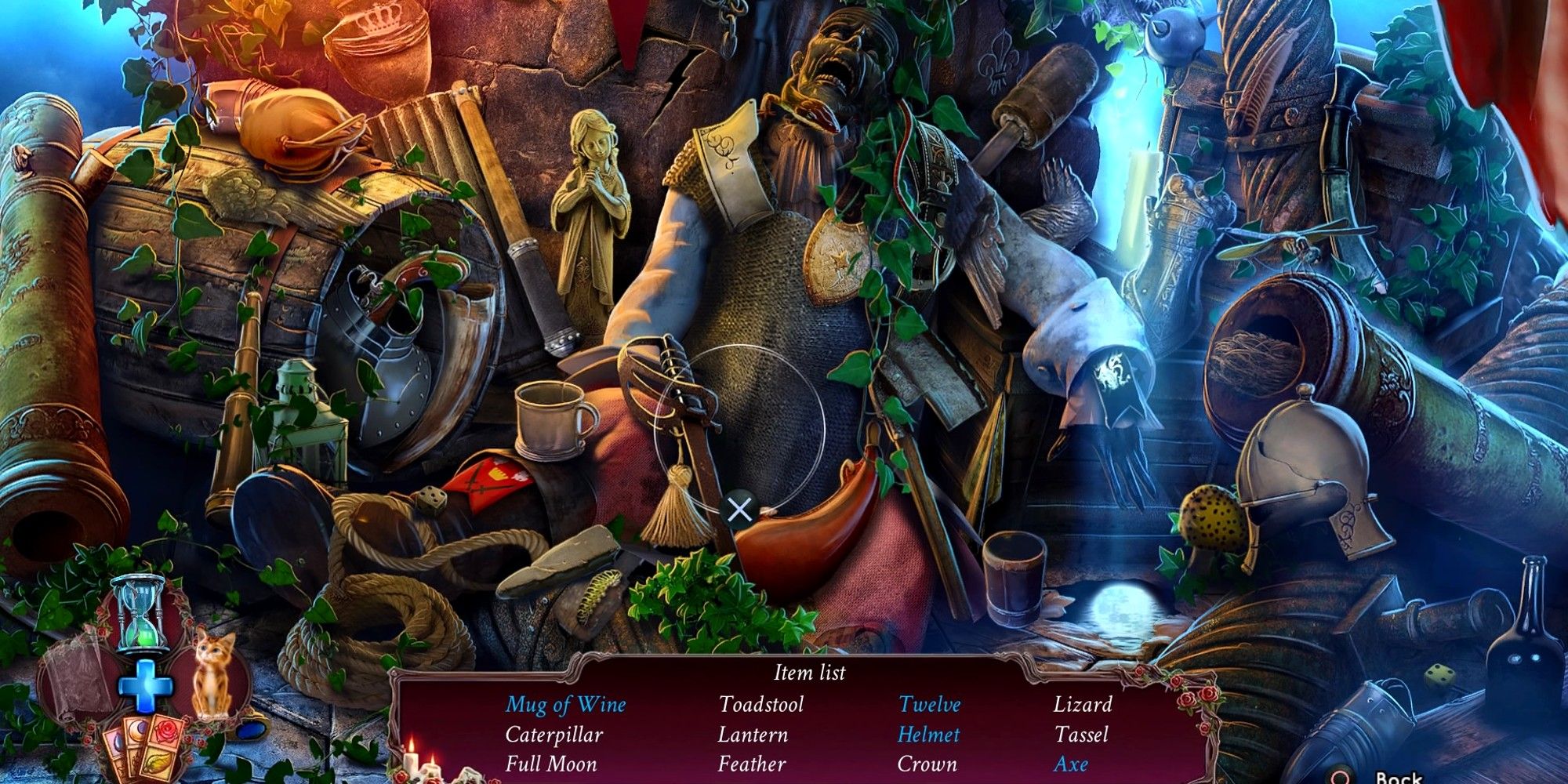 Grim Legends: The Forsaken Bride is the first game in the Grim Legends series. The game is set in the gloomy village of Ravenbrook near an ominous, ancient forest. Amid a wedding, a stranger appears in the town and an adventure filled with dark secrets begins. The Forsaken Bride features setting such as spooky forests, forbidden temples, and abandoned temples.
The game has multiple hidden objects hidden in hand-painted scenes. Players can interact with a variety of characters, collect Spirits of the Forest, and learn the story of a local legend with The Book of Elusive Objects. Plus, players get a cat companion to join their journey.
5
Under Leaves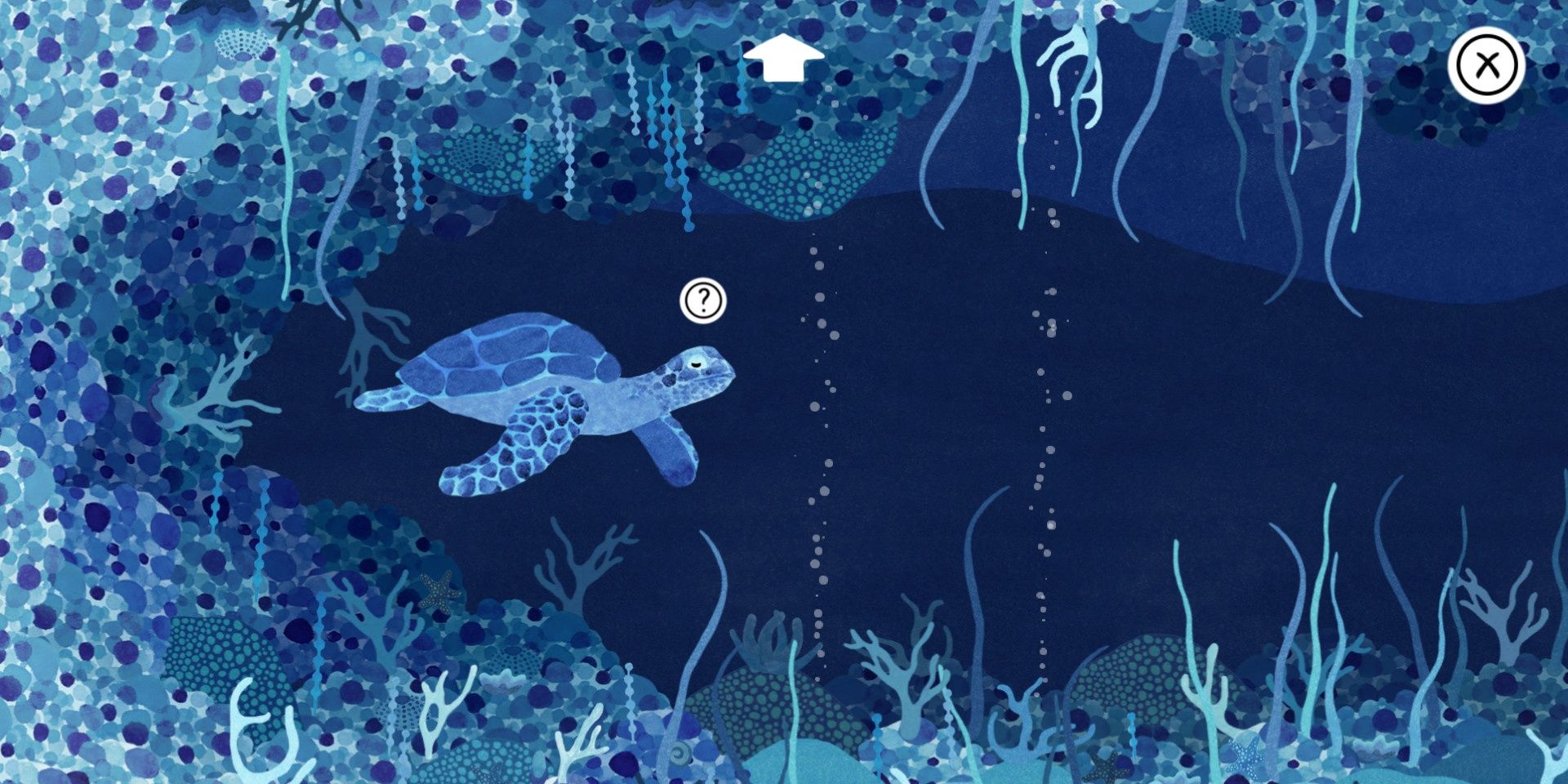 Hidden object games are usually peaceful experiences, so it makes sense that a game like Under Leaves shows up to be focused on finding items in various natural settings. The game is entirely hand-drawn with a watercolor appearance.
RELATED: Best Underwater Games, Ranked
Over the course of nine levels, players will be tasked with finding various objects and animals in various environments, which range from jungles to underseas. The entire experience is meant to be taken at a relaxing pace for those who just want to spend time in the various colorful worlds.
4
Eventide: Slavic Fable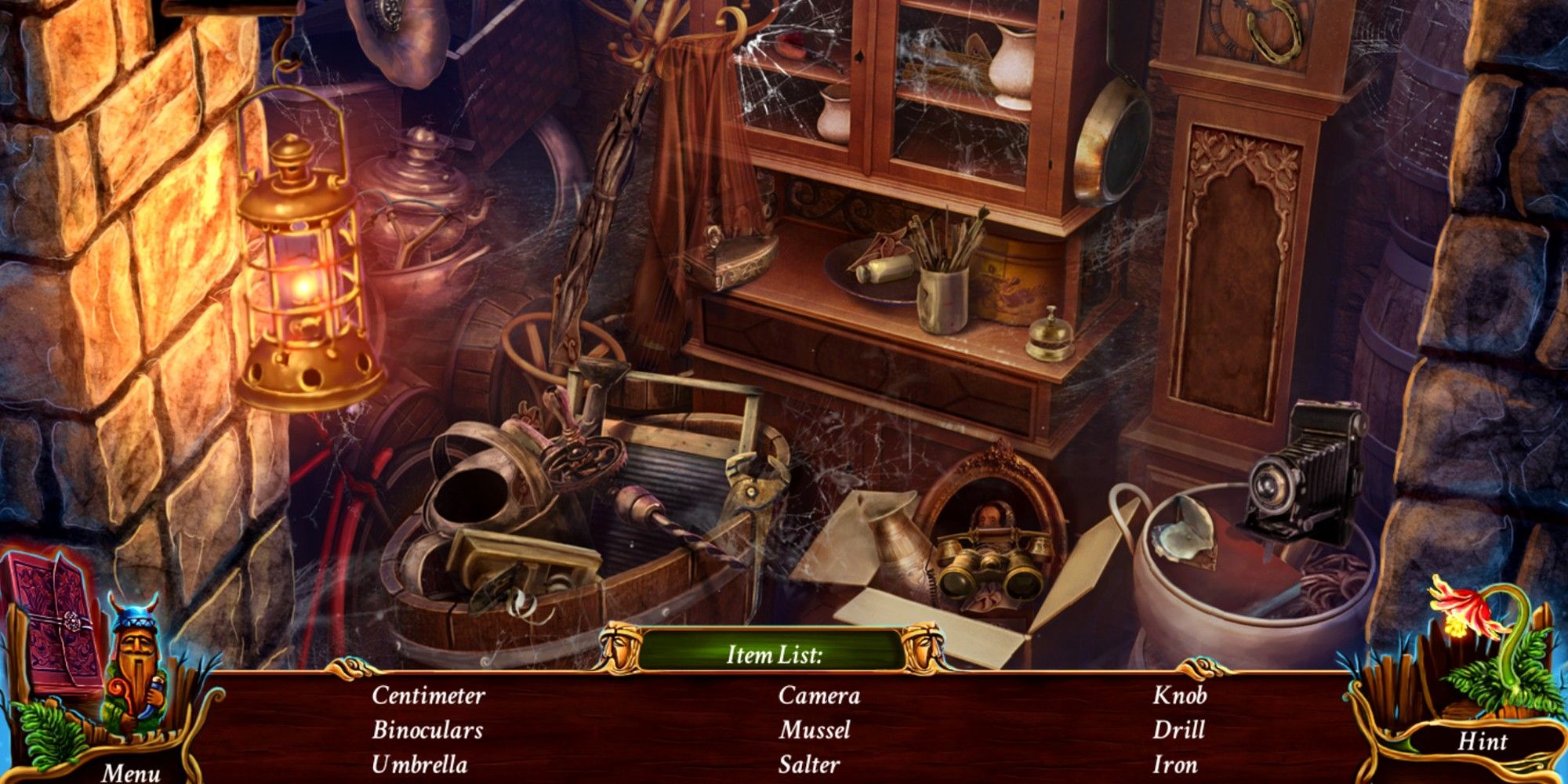 Eventide: Slavic Fable is the first game in the Eventide collection and is based on Slavic mythology. Players control a famous botanist who needs to save an endangered plant in Heritage Park. The plot becomes more sinister when the villain Boruta captures the player's grandma and plans to use the park's ancient magic to destroy the world.
The park is full of mythical Slavic creatures that the character must make alliances with if they want to save the world and solve the mystery of the Fern Flower. The game features tons of diverse and mysterious locations that allow the player to explore an old, mythical world through hidden items.
3
Wind Peaks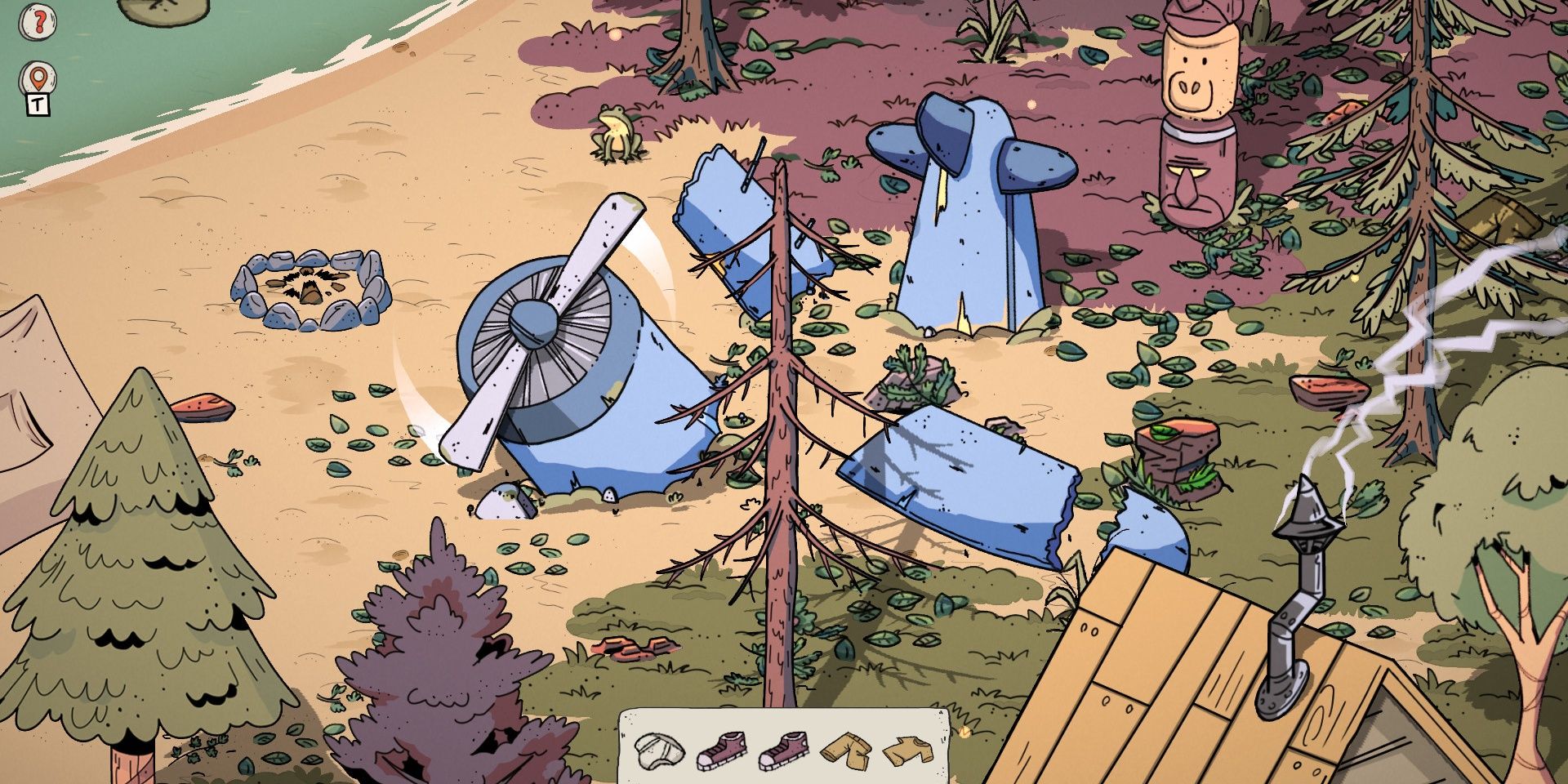 A normal camp trip takes a turn where a mysterious map points the way to something deeper lurking in the forest. That is the premise of Wind Peaks, a hidden object game that is actually a lot more wholesome than its premise may give off.
Emulating some of the best hidden object games, Wind Peaks features both scenarios that involve finding a specific item and going through extra steps to discover other things that are on the list. There are also some fun twists in this game, so it is truly a delightful experience to solve hidden object puzzles for adults and kids alike.
2
Milo And The Magpies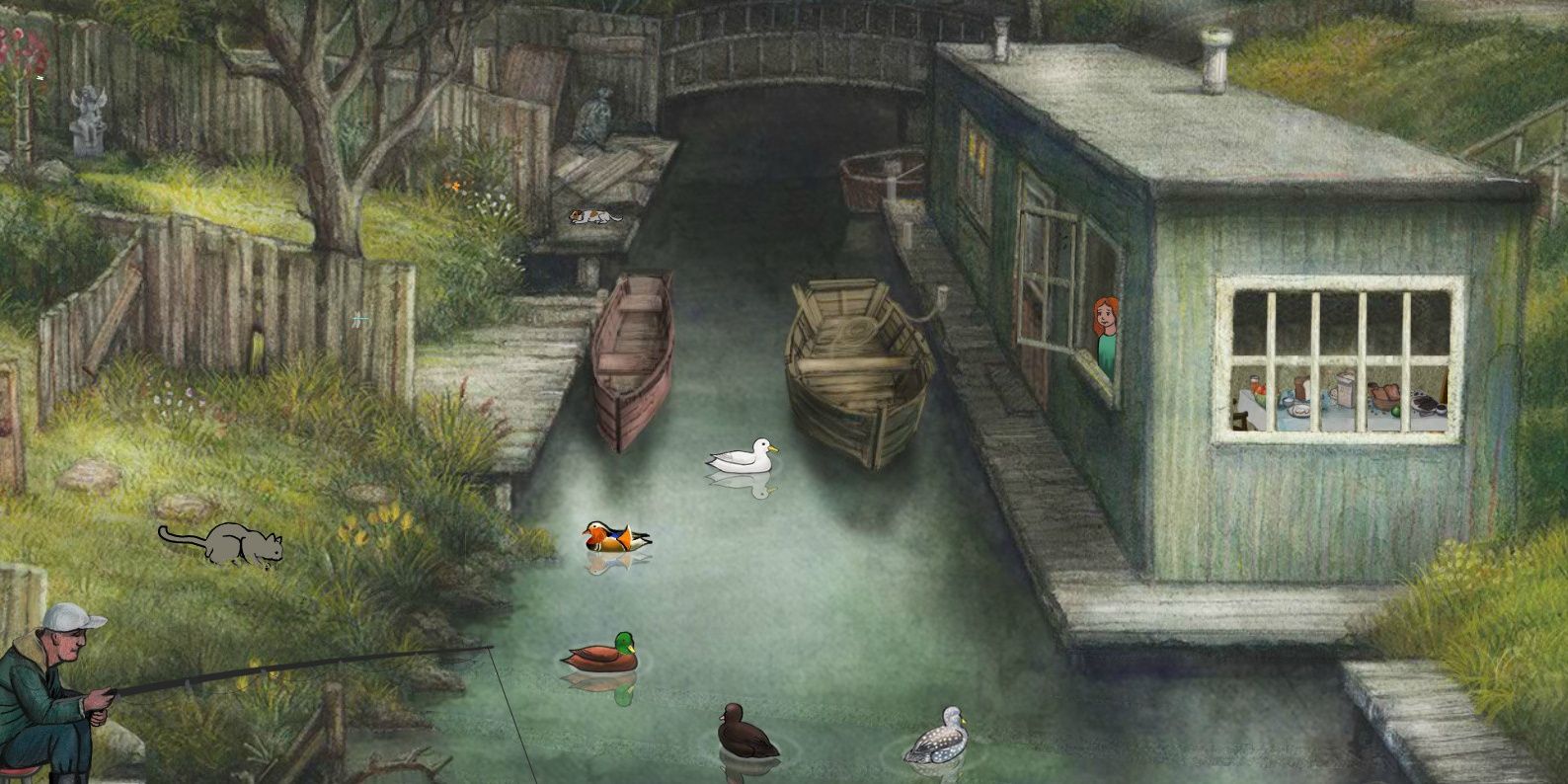 Of all the hand-drawn hidden object game experiences, Milo and the Magpies may be the most impressive in terms of its painted visuals. The point-and-click adventure game has players take control of a cat named Milo who is trying to get back to his home.
Across the nine yards that Milo explores, there are a variety of puzzles that need to be solved that are based on the basic premise of hidden object games. There are also a ton of characters to meet along the way and a soundtrack that blends in with the various environments, with each garden getting its own song.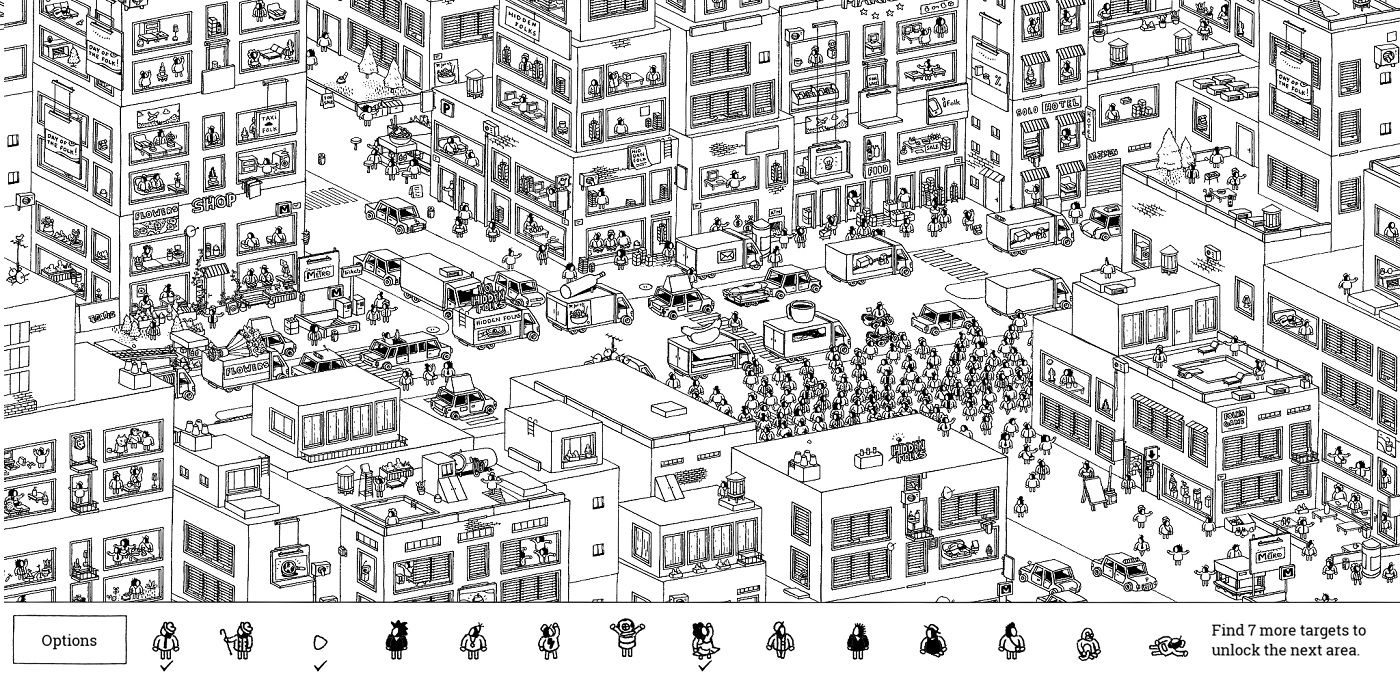 Hidden Folks is a casual indie game with drawings of items players must find in the scenes. There are tons of hand-drawn mini landscapes with interactive elements in this point & click game. Players can cut through plants, open tents, poke animals like crocodiles, and more.
The game features tons of original sounds and unique interactions. Three different color modes include the normal black and white, sepia, and night mode.
MORE: Great Point-And-Click Games Released In 2021 That Show The Genre Is Still Alive