XDefiant is the latest arena shooter effort from Ubisoft, hoping to provide a fast-paced first-person shooter experience to anyone that likes the idea of diversifying their play styles, or has recently tired of Call of Duty and gotten a taste for all that sanitised military nonsense.
During a two-hour session with XDefiant, I was able to try out each of the distinct Factions and game modes on offer. I also had the chance to mess around with the array of weapons (though, in two hours, you never get to personalise your loadout as much as you'd like). So, only time will tell as to how powerful or loadout-transforming weapon attachments can be – and what sort of meta emerges.
Factions consist of characters and utility curated from the ranks of Ubisoft's best series; Far Cry 6, Ghost Recon Phantoms, Watch Dogs 2, The Division, and more. The maps on offer also take direct inspiration from the breadth of Ubisoft titles, and are the highlight of the game, frankly.
After all, pushing the package (which is one of those weird robot dogs that deliver things now) around the Zoo map was a delight, but I'd be lying if I didn't note that I died more than once while looking at just how intricate the map was. Fighting across the likes of Far Cry 6's Yara in Domination or Occupy was good fun, too; switching between vibrant maps and varied game modes goes a long way in making XDefiant feel consistently fresh. When you're going toe-to-toe with the likes of Overwatch or Valorant, you need to nail the aesthetics, right?
That said, I can anticipate the novelty wearing off quite quickly, and this is where gunplay comes in.
Gun play in XDefiant is undeniably good, when latency is on your side. Playing as your chosen Faction, you can select an array of premade loadouts, or go about putting together your own once you've leveled up enough (cheers, CoD). New weapons, attachments, and standard utility are unlocked with progress, too.
So – as is to be expected in a free-to-play game – the more you play XDefiant, the more customisable your experience is. I sadly didn't get to play around with much of this, given our short two-hour slot with the game, but I certainly hope that customised loadouts pack more of a punch. The standard loadouts on offer were perfectly satisfying to land a kill with, but nothing to write home about.
Each Faction comes with two members, who boast their own unique abilities, ranging from shields, to med packs, to my personal favourite, the Spiderbot. By the end of the preview, it's safe to say that the Spiderbot was a firm favourite for many of us playing. This nifty lil' robo-friend can be thrown onto the floor and will chase down an enemy and, if it catches them, jumps right onto their face – depleting a chunk of their health and paralysing them for a brief moment. Meaning you can swoop in for the kill, if you're close enough.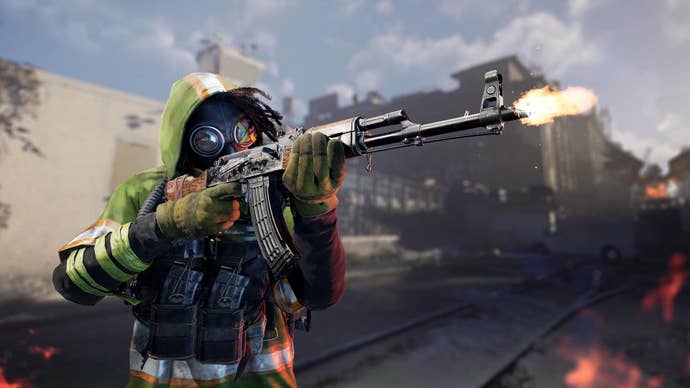 XDefiant is an absolute treat for fans of Ubisoft varied series', and for those who need a change of pace from CoD. It's a bit like what Hyenas is to Sega, really. All in all, however, I didn't see the appeal in the long-term. We've an array of shooters out there that are first-person, free-to-play, and fast-paced; Apex Legends, Overwatch 2, and even Halo Infinite (it's good now!).
And while XDefiant offers some beautiful original maps and plenty of ways to customise how you play the five game modes, I'm not certain we need another live-service shooter. Especially not one that isn't a real game changer, or offering something particularly innovative. Being 'the Ubisoft Smash of hero shooters' isn't enough of a USP to win over the loyal fans of other FPS games, is it?
XDefiant will no doubt be a good romp, for a bit. But during my time with it, I didn't find any particular sticking point that saw me eager to return to it. It felt like just another live-service shooter, and while I can admire what Ubisoft has done with this game, I only really find myself thinking that I wish Ubisoft would do something that we haven't already seen a dozen times before.
---
The XDefiant Closed Beta starts at 6pm BST on April 13, and runs until April 24.