The Steam Deck launched on February 25, 2022, commencing a new era in handheld gaming. Now, people can take their extensive Steam libraries on the go without needing to pick up a gaming laptop. While unsurprisingly not perfect, the console's takeoff has been decent, garnering a fair amount of praise along with some valid criticisms that might be ironed out in the future.
Since the platform's debut, Valve has been testing games and labeling them as Deck Verified, which means they run well on the Steam Deck. Naturally, this process will take time considering the sheer quantity of projects on Steam, but plenty of massive games have already been confirmed. What are the best RPGs​​​​​ on Steam Deck?
Temtem
| | |
| --- | --- |
| Release Date | September 6, 2022 |
| Studio | Crema |
| Genre | Turn-Based RPG |
| Steam Link | Temtem |
It can be tempting to dismiss Temtem as Pokemon on PC, but that would be a disservice to Crema's game. On the surface, the two share a lot in common, including a focus on catching monsters and type-driven combat; however, Temtem shakes up more than enough elements to carve its own identity. For one, the battle system is considerably deeper and more difficult than Game Freak's license, both in PvE and PvP.
RELATED: Hidden Secrets Many Have Not Found In Temtem
Temtem is also an MMO, albeit one that is still predominantly a single-player experience. The multiplayer component is primarily relegated to the overworld or the endgame, with the latter greatly expanding the RPG's lifespan.
The Legend Of Heroes: Trails From Zero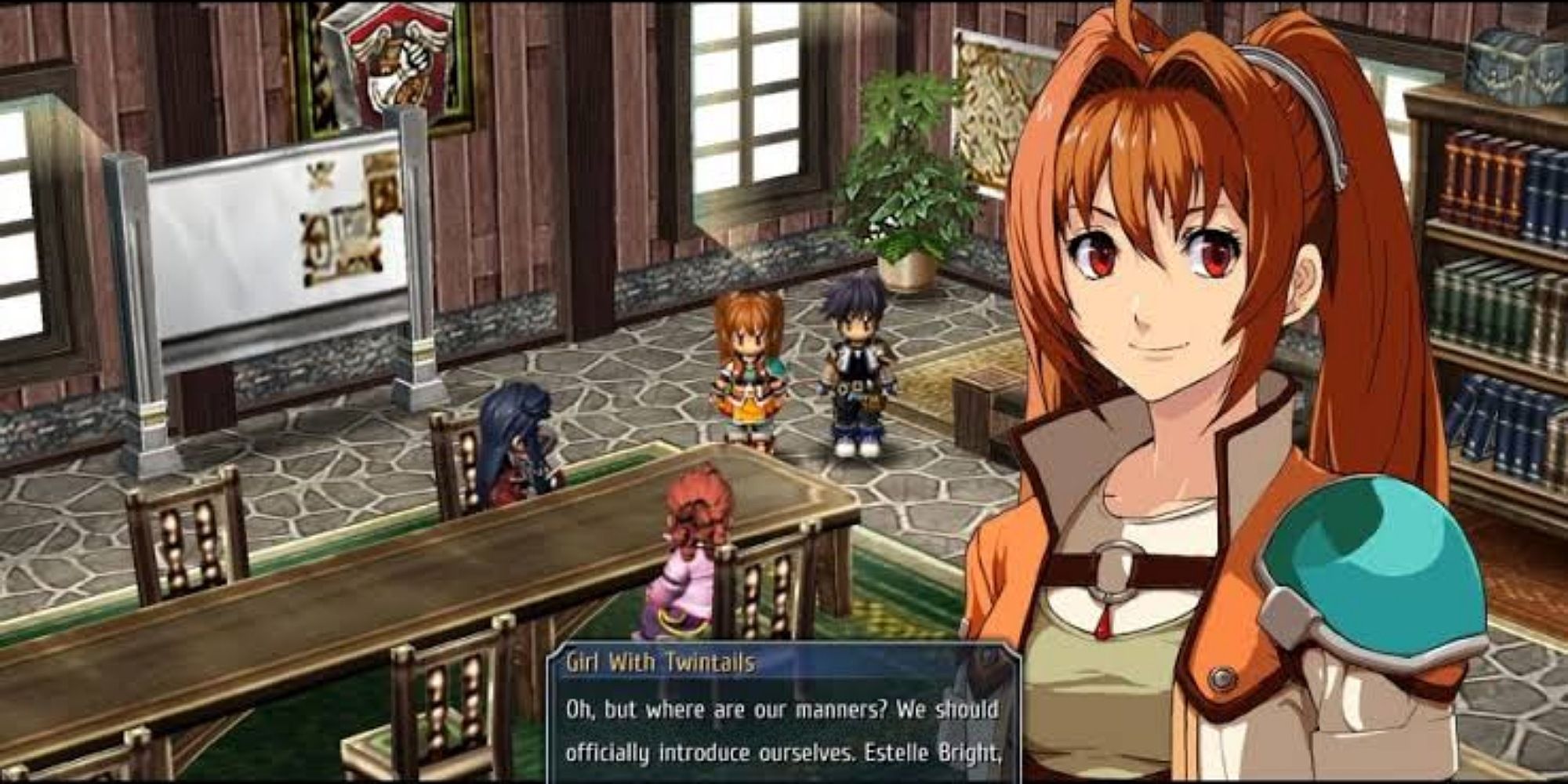 Originally released in 2010 for the PSP exclusively in Japan, The Legend of Heroes: Trails from Zero took more than a decade to make it to Western nations. Now available on PC and modern consoles, Nihon Falcom's game holds up surprisingly well, primarily due to its strong writing.
The Legend of Heroes franchise is long and consistently brilliant, and this entry is no exception. Along with being a must-play for fans of Trails in the Sky and Trails of Cold Steel, Trails from Zero also serves as a good introduction to the franchise for newcomers since it tells a largely standalone story.
South Park: The Stick Of Truth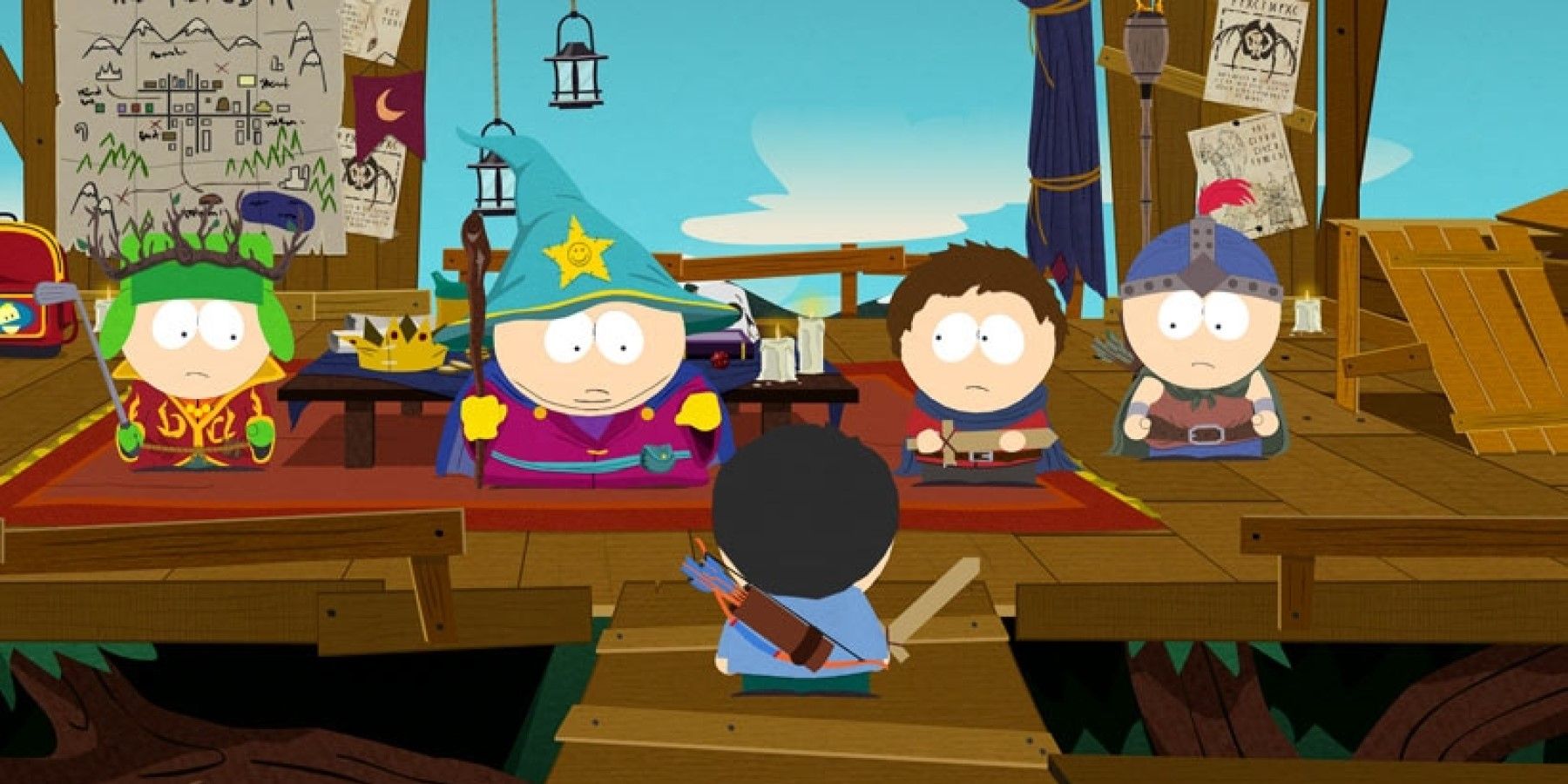 While The Fractured but Whole has yet to receive the Deck Verified stamp on Steam, South Park: The Stick of Truth has already made the grade. Obsidian's RPG beautifully recreates the art style of the beloved show, allowing fans to immersive themselves in this universe like never before.
Fan service is not the only that The Stick of Truth has to offer though, as this is a fundamentally sound turn-based RPG that pays homage to the genre while simultaneously poking fun at some of its conventions. Players are cast as the New Kid, and it takes long before they are embroiled in an epic conflict fueled by a potent MacGuffin.
Tales Of Arise
| | |
| --- | --- |
| Release Date | September 10, 2021 |
| Studio | Bandai Namco Studios |
| Genre | Action JRPG |
| Steam Link | Tales of Arise |
Bandai Namco's Tales franchise has been delivering (generally) fun action JRPGs for more than two decades, and the series is currently going from strength to strength. Tales of Arise is a contender for one of the license's best games, which is a claim not made lightly. Set in a world defined by discrimination, Arise follows two people from opposite sides of the conflict who are drawn together and go on a challenging quest to bring change to Dahna.
Both Arise's story and characters are strong, particularly the latter; however, a gripping narrative would fall flat if the game was not fun to play. Thankfully, Arise's combat is fantastic.
The Witcher 3: Wild Hunt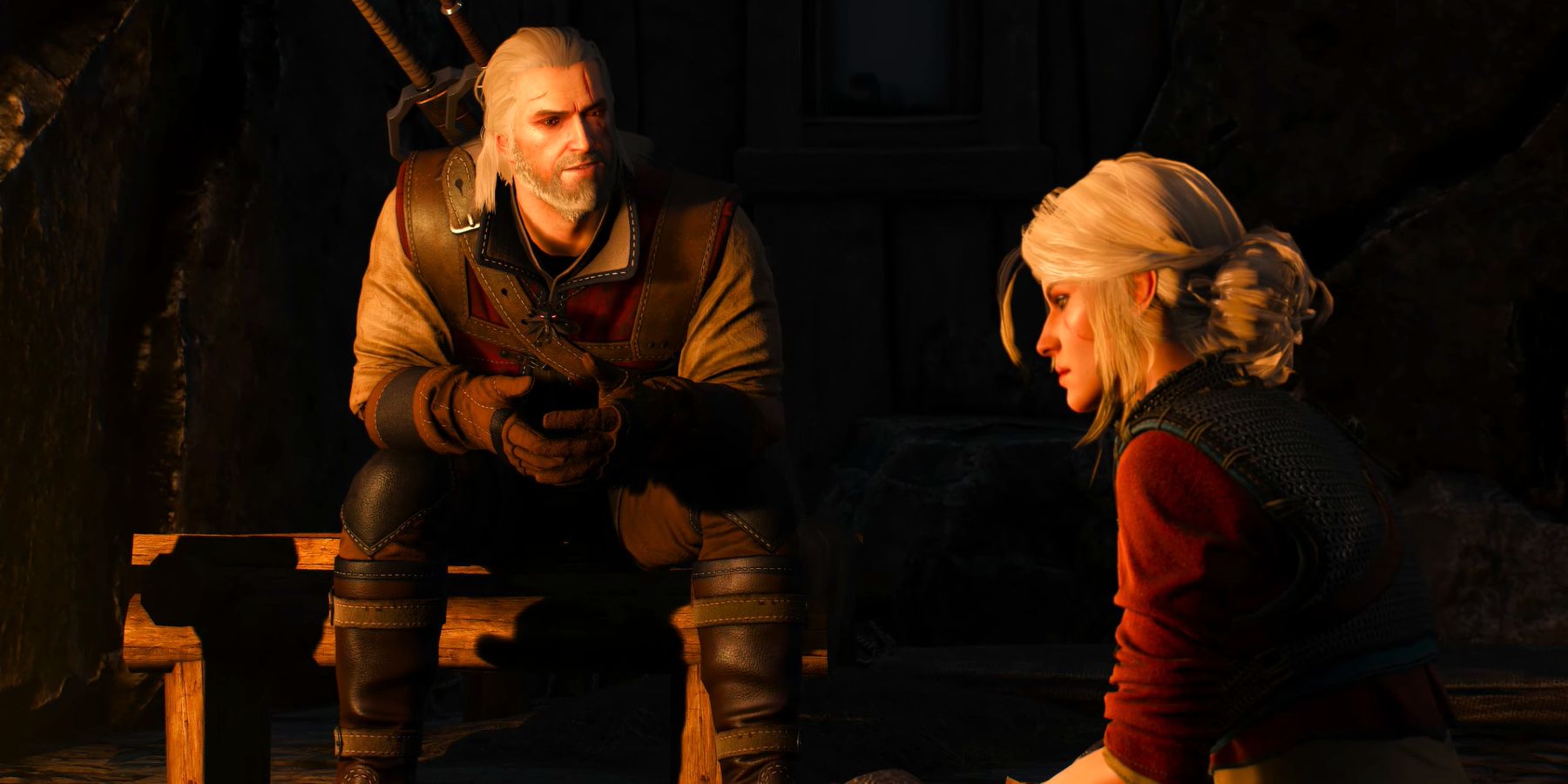 There are hundreds of great RPGs, but only a handful can be said to have changed the genre (hopefully for the better). The Witcher 3: Wild Hunt is an example of a relatively recent release that altered the gaming landscape by simply setting a new standard of excellence.
RELATED: Best Games For The Steam Deck
Since this project's release, RPGs in general have seemingly started to make more of an effort to ensure side quests are meatier experiences. Obviously, The Witcher 3 was not the first game to deliver great secondary content, but it arguably perfected it. The rest of the package is also incredible, be it the open-world, main storyline, or voice acting. That said, the combat can be a bit polarizing, although things do start to come together once players grow familiar with its systems.
Hogwarts Legacy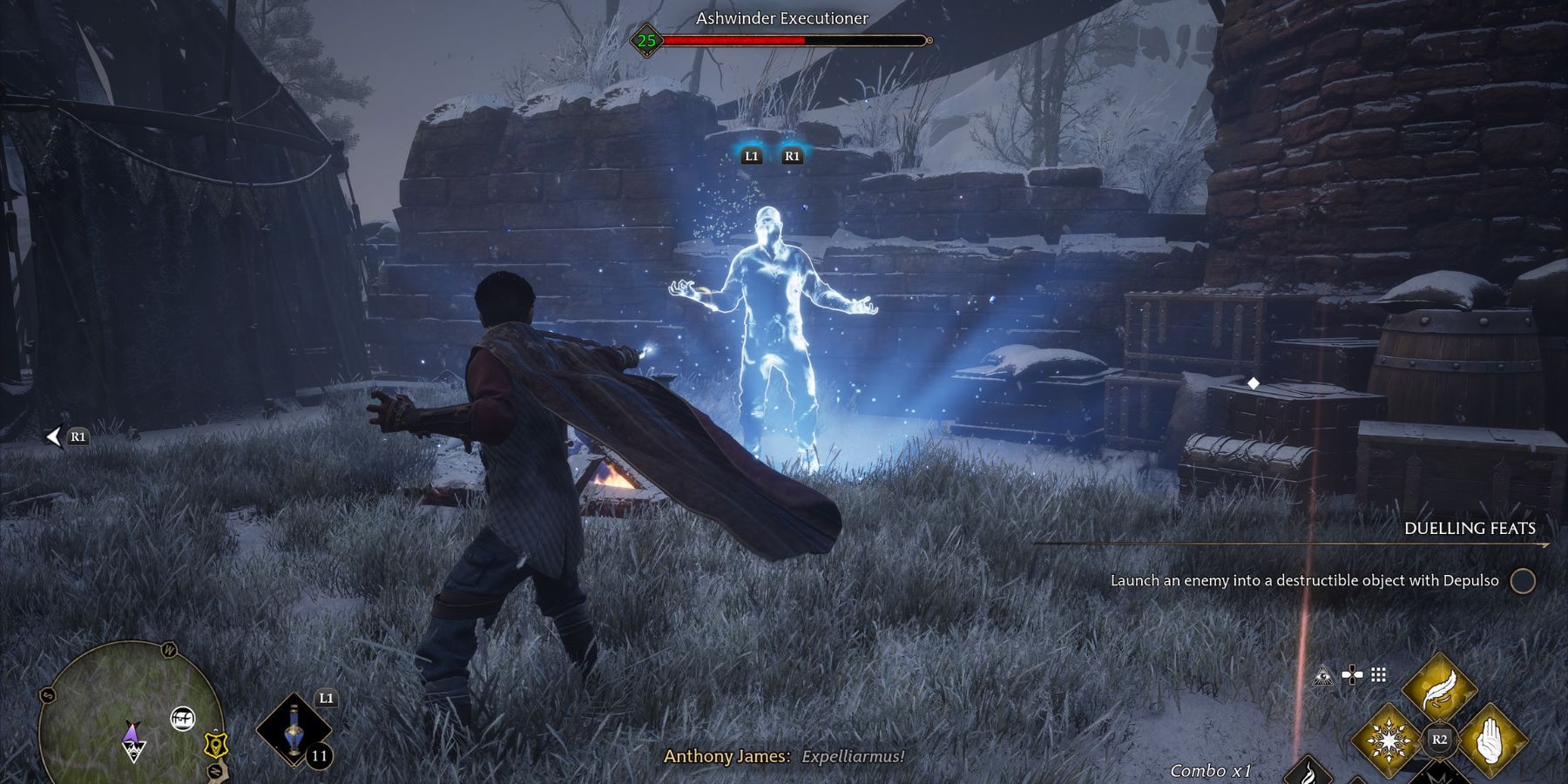 | | |
| --- | --- |
| Release Date | February 10, 2023 |
| Studio | Avalanche Software |
| Genre | Open-World Action |
| Steam Link | Hogwarts Legacy |
Ever since the debut of the movies, Harry Potter games have followed suit. Traditionally, the latter tend to stick to the novels' stories and characters; while there have been some good games over the years, Harry Potter is hardly a stamp of quality. More importantly, Hogwarts Legacy's success suggests there is mainstream interest in the license's overall universe rather than Harry's journey.
Avalanche's open-world RPG is set roughly a century before the books, and the story follows a transfer student who is joining Hogwarts. Even though the narrative has its positives, Hogwarts Legacy's main appeal is that it allows fans to live within the Wizarding World, all the while immersing them in some of the franchise's most iconic locations. Naturally, the RPG is not perfect, but it gets a lot of things right considering it is Avalanche's first attempt at the Harry Potter license. Hopefully, a sequel builds upon the 2023 game's strengths.
Yakuza: Like A Dragon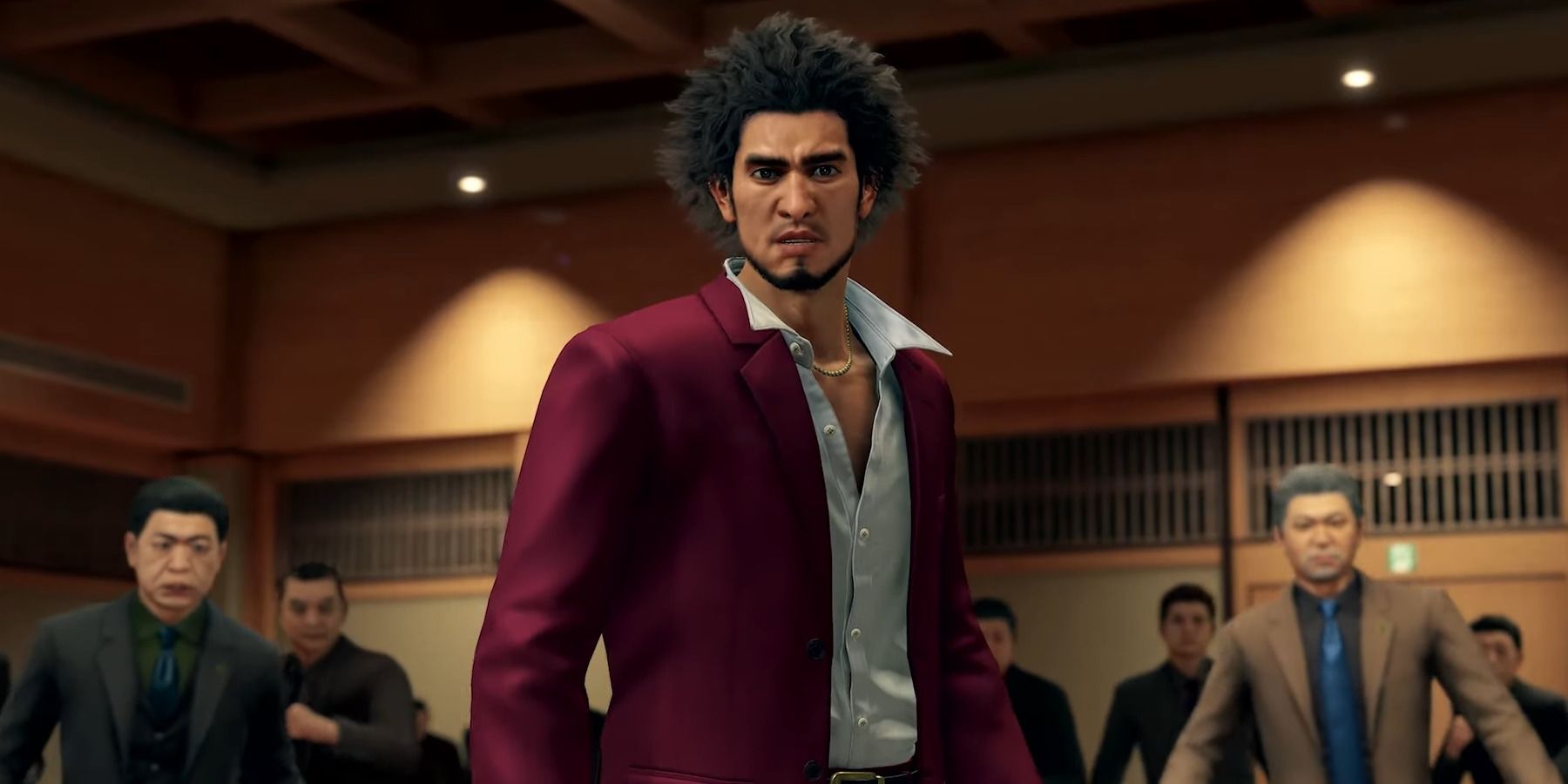 | | |
| --- | --- |
| Release Date | November 10, 2020 |
| Studio | Ryu Ga Gotoku Studio |
| Genre | Turn-Based JRPG |
| Steam Link | Yakuza: Like a Dragon |
After more than a decade of beat 'em up combat and Kazuma Kiryu, Ryu Ga Gotoku Studio took a big risk by altering some fundamental elements of the Yakuza package. Like a Dragon introduces turn-based combat reminiscent of classic Dragon Quest, a new main hub.
Even with all these changes, at its heart, Like a Dragon still retains the heart, humor, and creativity synonymous with the franchise. The game swings for the fences and, putting aside some growing pains, hits a home run.
Elden Ring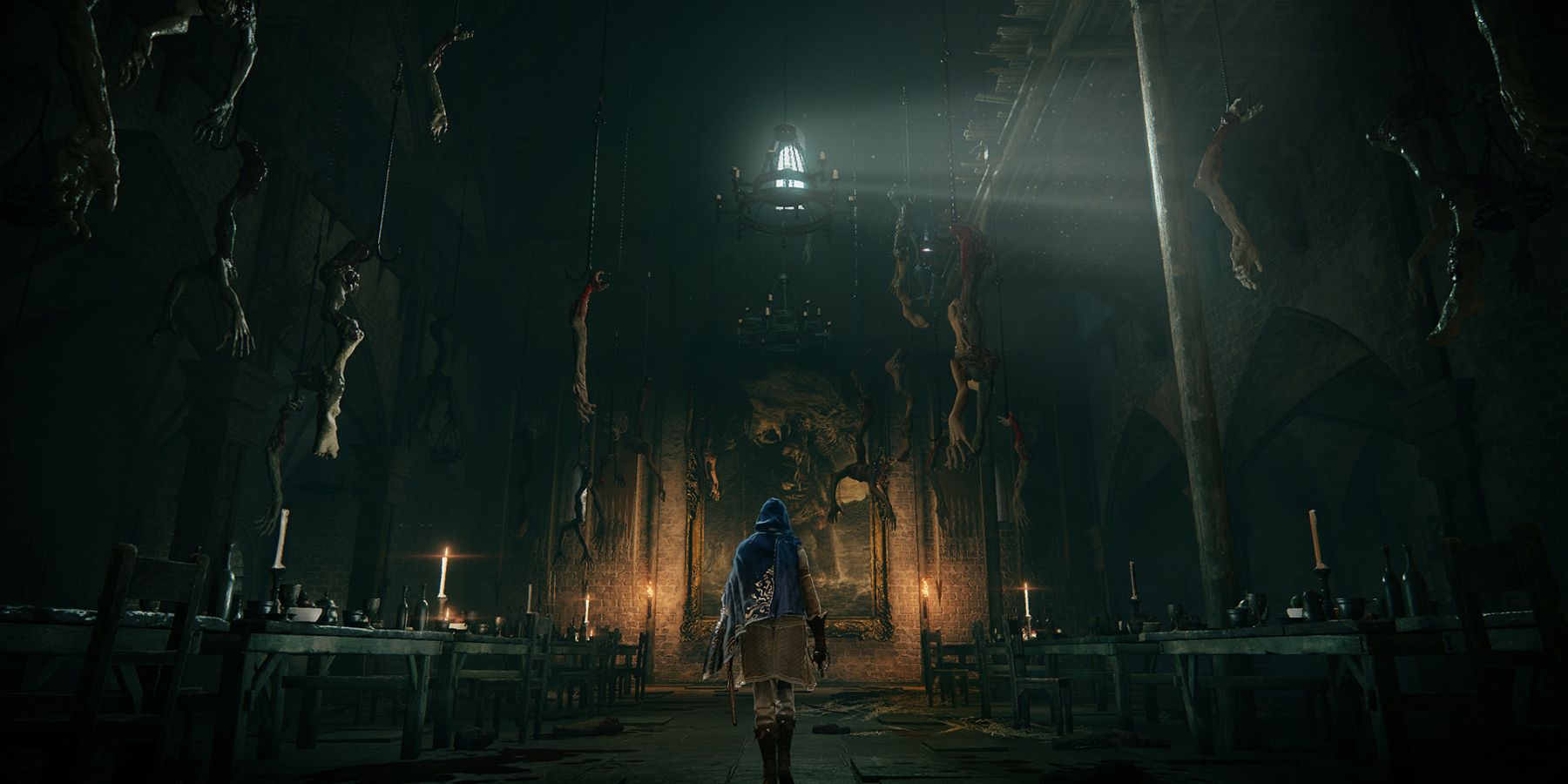 | | |
| --- | --- |
| Release Date | February 25, 2022 |
| Studio | FromSoftware |
| Genre | Open-World RPG |
| Steam Link | Elden Ring |
Released on the same day as the Steam Deck, Elden Ring was the ultimate test of the handheld system's potential. Can Valve's platform run a massive open-world RPG with enough content to last hundreds of hours? The answer proved to be "yes," and playing Elden Ring on the go is just as awe-inspiring as booting The Legend of Zelda: Breath of the Wild on the Nintendo Switch.
RELATED: Awesome Side Quests Hidden In Elden Ring
FromSoftware's 2022 title drops players in the Lands Between, a vast nightmarish world that demands to be thoroughly explored. Boasting a deep customization system, dozens of epic boss fights, and rich lore, Elden Ring is incredible.
Final Fantasy 7 Remake Intergrade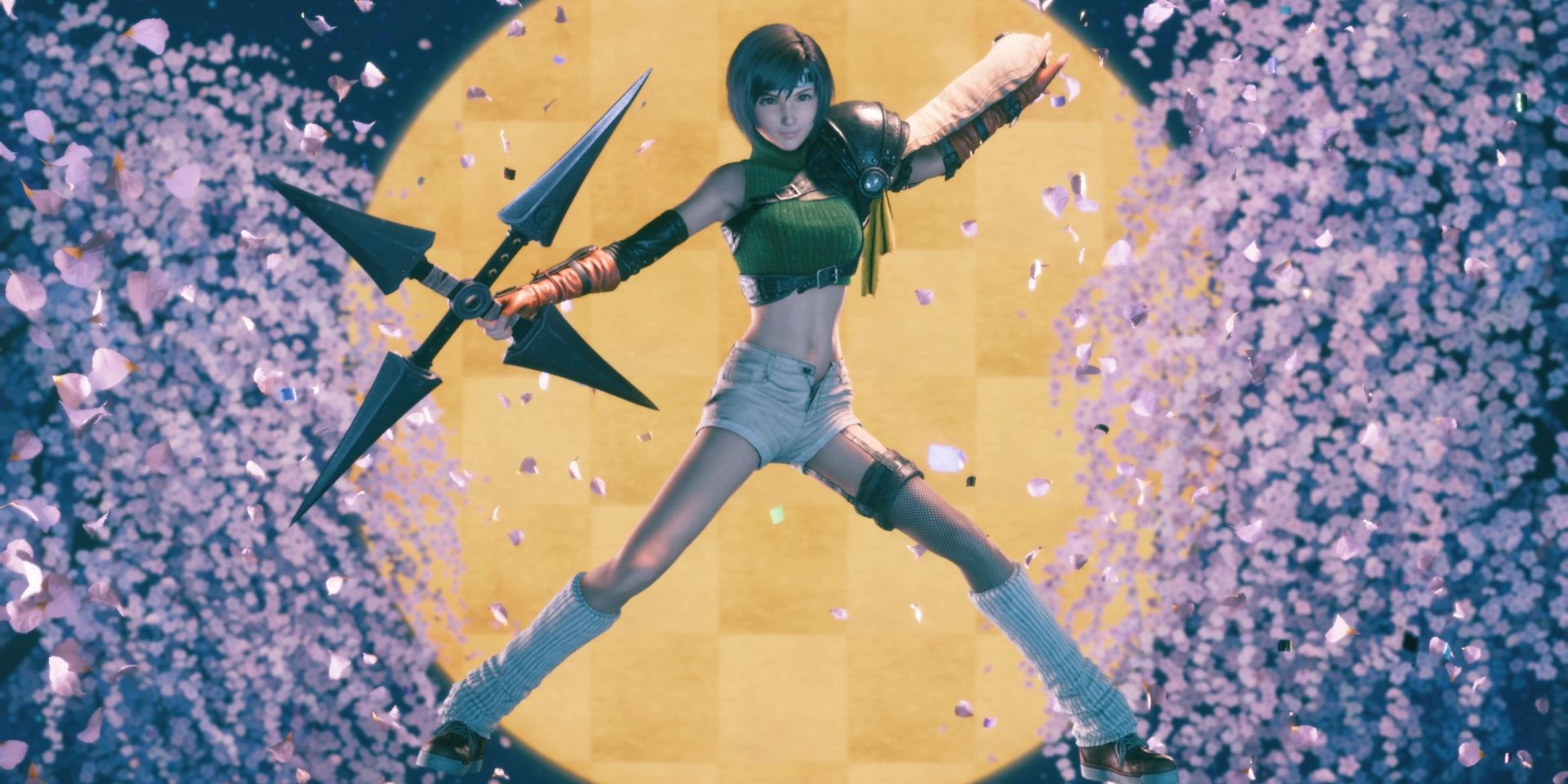 Square Enix's Final Fantasy 7 Remake takes the seminal PS1 JRPG and gives it way more than just a fresh coat of paint. In part 1 of the story, players are guided through Cloud Strife's early days as a member of AVALANCHE, a crew that strives to undermine the actions of the Shinra Corporation. Swapping turn-based combat for real-time action, the remake offers a surprising amount of depth across its various playable characters.
Intergrade comes packaged with Yuffie's DLC, an extension of the base game that provides even more stellar combat and character-building moments. Although the PC version garnered some criticism upon release, Final Fantasy 7 Remake Intergrade is still overall a net positive and one of the best Deck Verified RPGs​​​​​ on Steam.
Marvel's Midnight Suns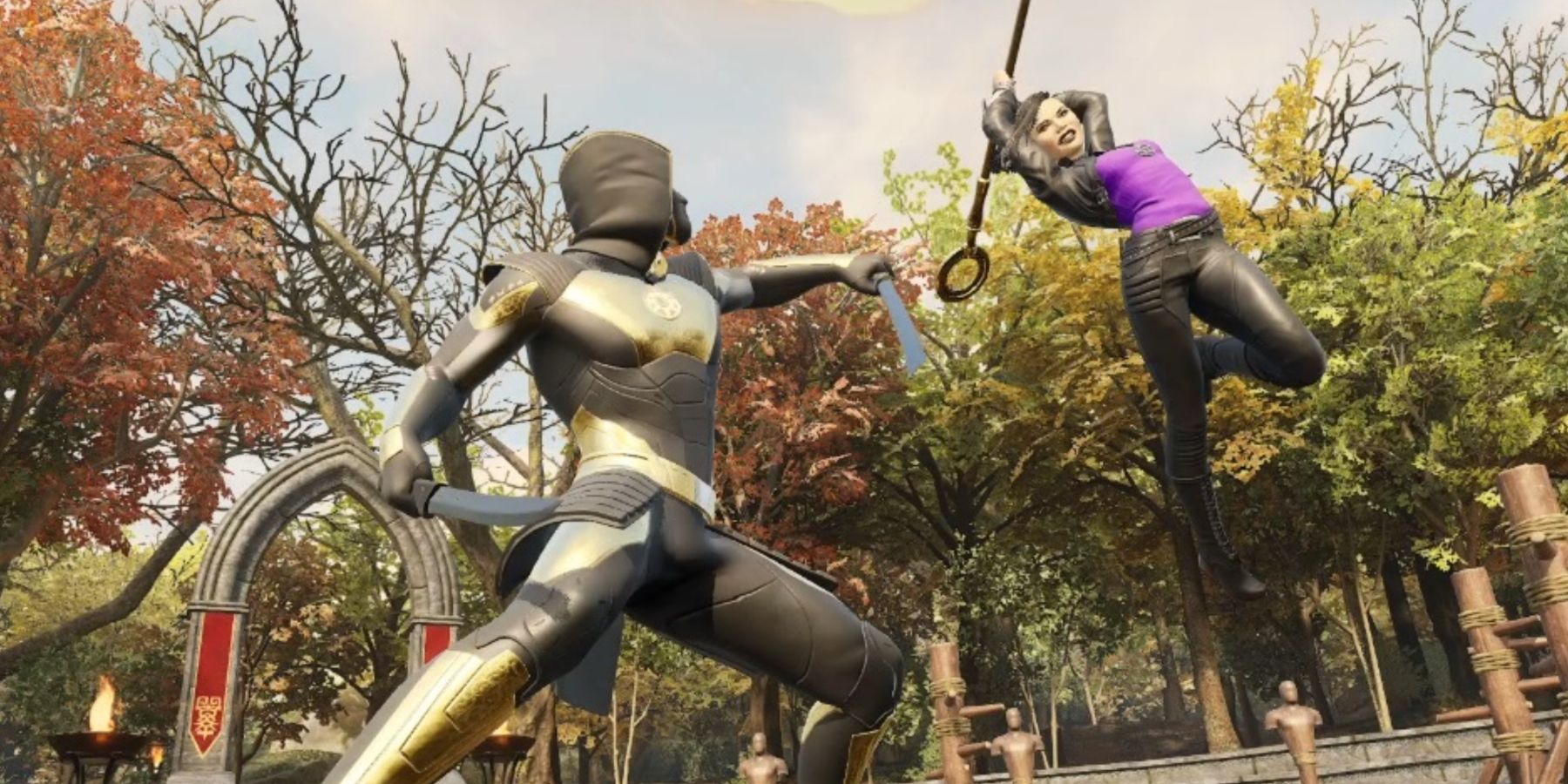 From the team behind XCOM comes Marvel's Midnight Suns, a tactical RPG that lets players fight alongside a few of the most famous superheroes of the modern era. Despite Firaxis' history, Midnight Suns is not simply XCOM with Wolverine; in fact, the game offers a wildly different experience, for better or worse. From a pool of more than 10 heroes, players select a team and head out on missions, which naturally involve taking on a whole host of notable enemies and grunts. As superheroes have no need for cover, battles are more direct than most tactical RPGs, although strategy still plays a significant role in determining an encounter's outcome.
Midnight Suns is also a card-building game, as each hero heads into battle with a deck. Along with the luck of the draw, players must smartly select the ideal cards for any given round, and the gameplay provides room for experimentation. Outside of fights, the protagonist can mingle with heroes to strengthen their bonds, and these sections provide a nice break from the action. The game also has unlockables, upgrades, and a whole host of other RPG conventions.
Octopath Traveler 2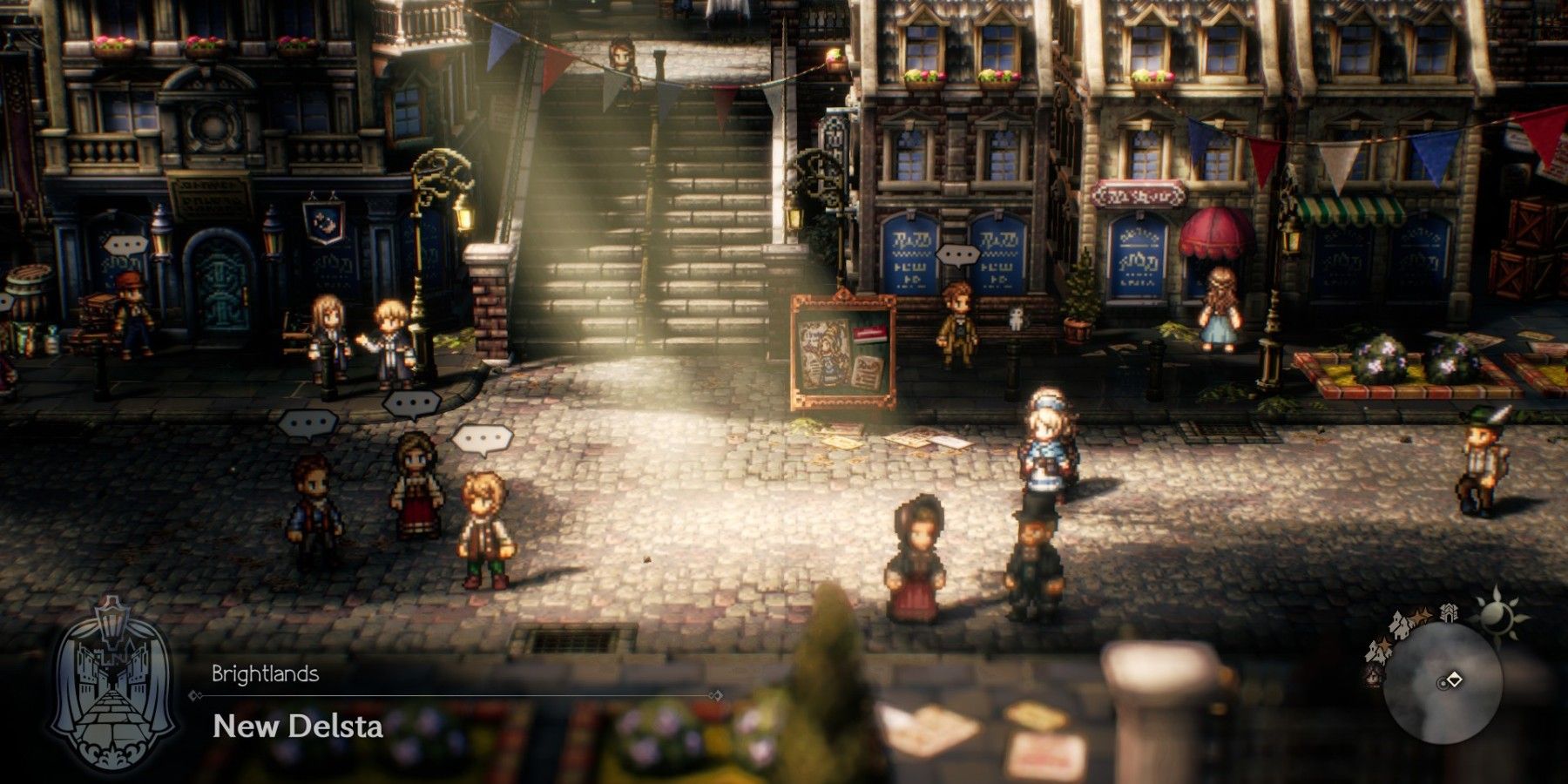 | | |
| --- | --- |
| Release Date | February 24, 2023 |
| Studio | Square Enix, Acquire |
| Genre | Turn-Based JRPG |
| Steam Link | Octopath Traveler 2 |
The sequel to 2018's Octopath Traveler primarily opts to fine-tune its predecessor's stellar work, resulting in a similar but slightly improved experience. For the uninitiated, the campaign follows eight characters who follow their own storylines which do not really cross over. This creative choice does create a somewhat disjointed experience, although the individual quests maintain a reasonably high standard of quality.
RELATED: Octopath Traveler 2: Best Armor Pieces
Octopath Traveler 2 utilizes a turn-based combat system reminiscent of classic Square Enix productions from the 1990s. The tried-and-tested system works well and should hit the spot for anyone fond of old-school JRPGs.
Astlibra Revision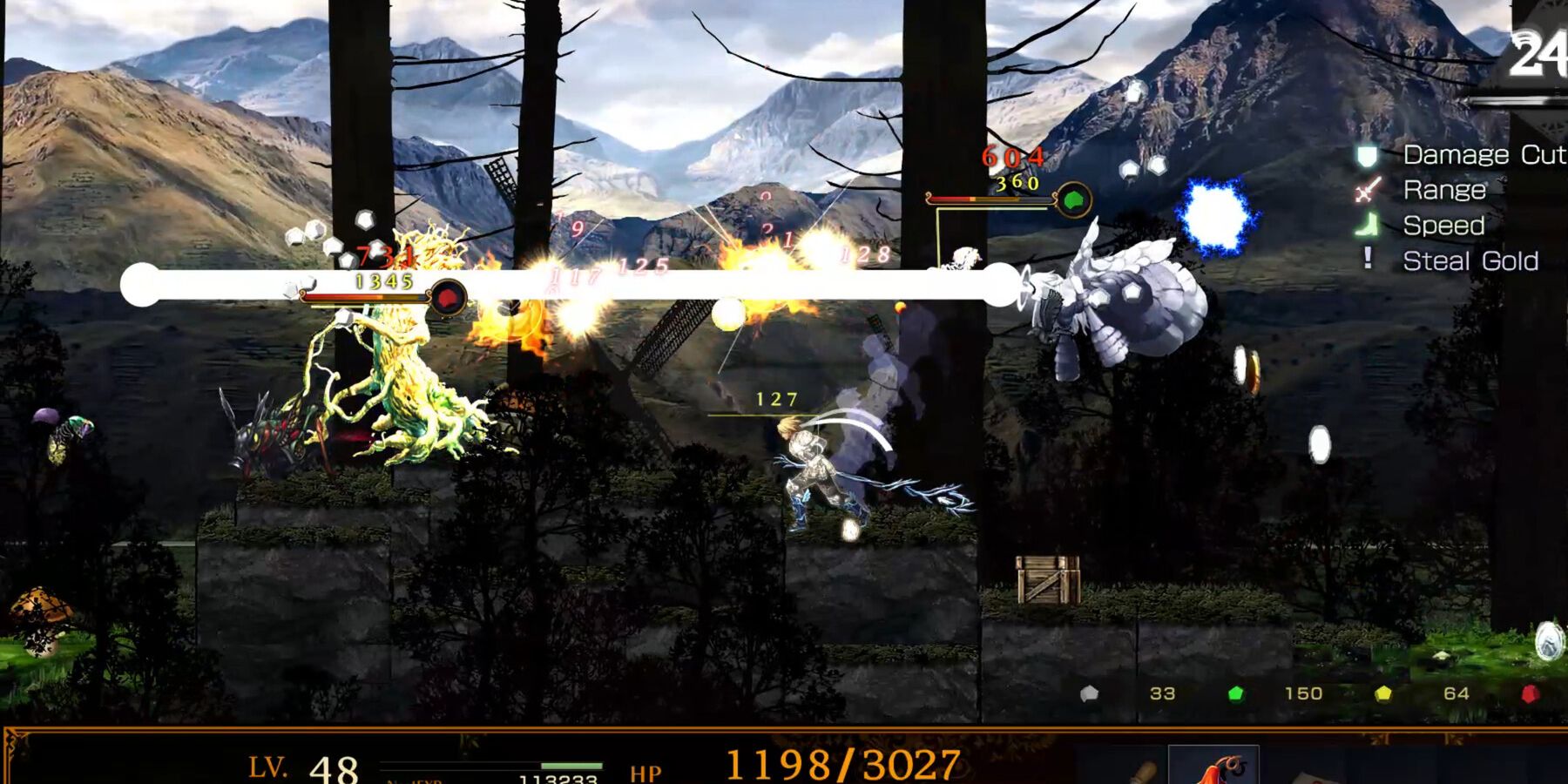 | | |
| --- | --- |
| Release Date | October 13, 2022 |
| Studio | Keizo |
| Genre | 2D Action RPG |
| Steam Link | Astlibra Revision |
Astlibra Revision is a passion project that was in development for more than a decade before garnering an official English release in 2022. A side-scroller, the game centers around a protagonist trying to find his lost friend, a journey that involves traveling through time. Taking inspiration from a range of franchises like Castlevania, Astlibra Revision is an impressive action RPG with fast-paced and satisfying combat.
The campaign can readily keep someone engaged for 50 hours, and that is without taking into account all the secondary content. Provided someone does not go into this release expecting a triple-A production, they will find one of the best Steam Deck RPGs.
Bug Fables: The Everlasting Sapling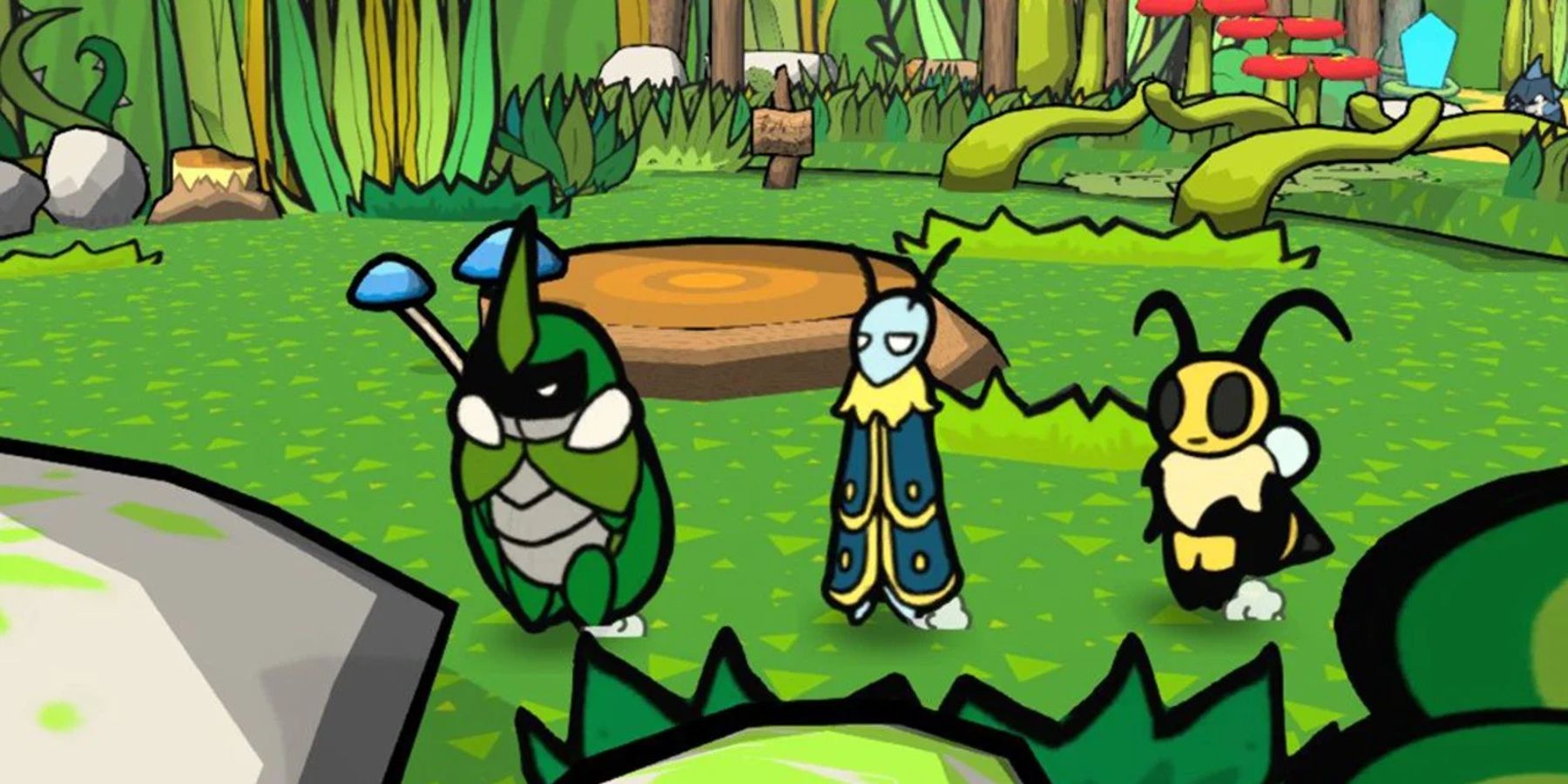 Paper Mario will probably never be ported to PC, but Bug Fables is a more than adequate alternative. Inspired by the early entries in Nintendo's franchise, Bug Fables tells a humorous storyline set in the whimsical Bugaria, a land split into kingdoms ruled by different ants. As a trio of adventurers, players head out to find a series of artifacts that should point the way to the Everlasting Sapling.
Bug Fables utilizes a turn-based combat system with timed button presses, forcing players to remain constantly attentive. While somewhat repetitive, combat is challenging enough to stave off tedium during the lengthy campaign.
Divinity: Original Sin 2 – Definitive Edition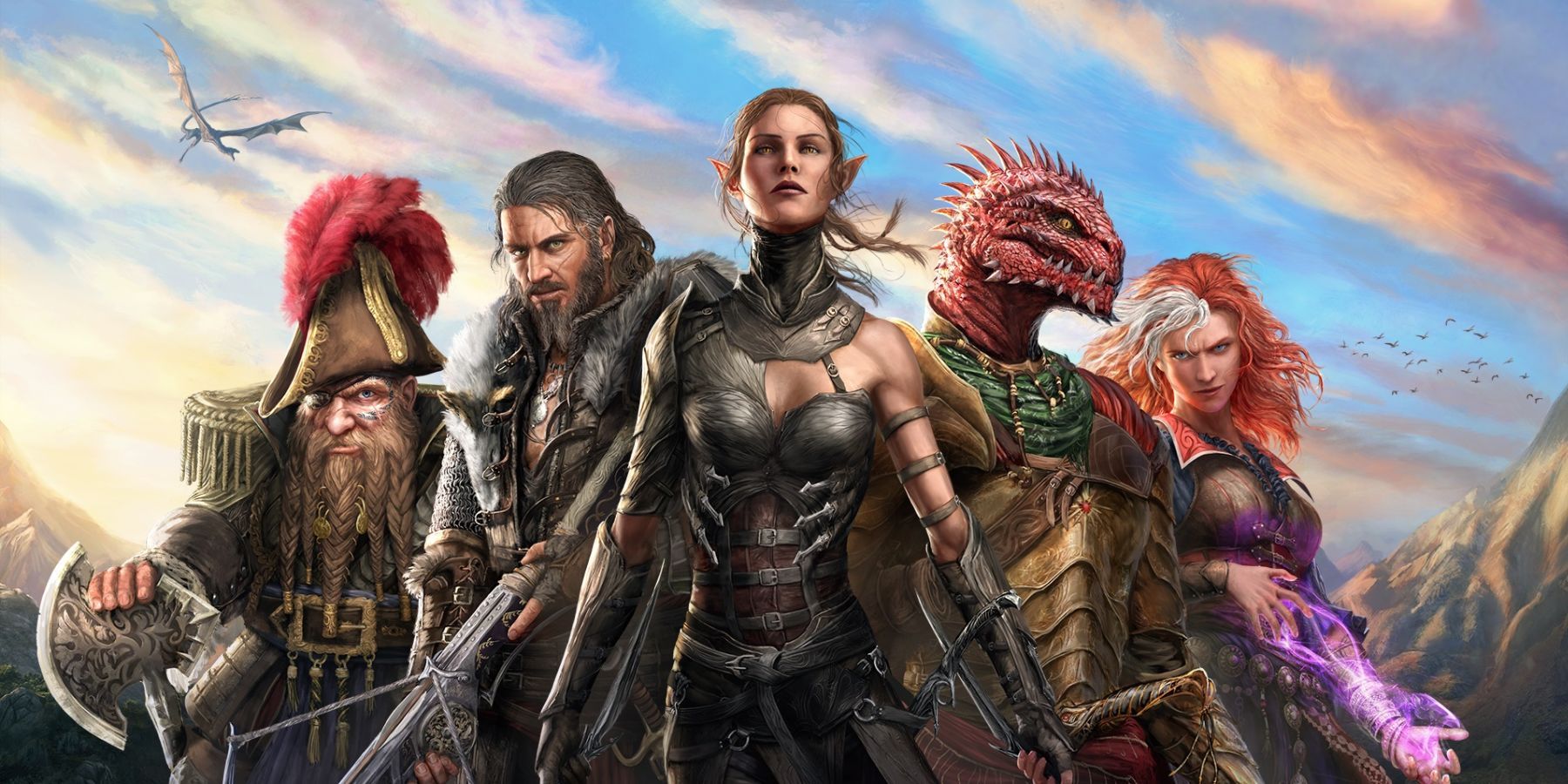 A convincing argument can be made that Divinity: Original Sin 2 is the most complete RPG of the 2010s. The game has impeccable world-building, fairly great writing for its main and secondary quests, deep customization, and a complex grid-based combat system that arguably perfects this style of gameplay. This title sits comfortably alongside the genre's best offerings, and its replayability means that someone could spend years tied to this RPG.
RELATED: RPGs That Have Overpowered Magic Systems
If there is one criticism that could be made of Divinity: Original Sin 2, it is that the game is not that welcoming to newcomers. People unfamiliar with CRPGs are likely to spend the first couple of hours at a complete loss as they stumble awkwardly from one fatal encounter to the next. However, once things click, things really get going.
Triangle Strategy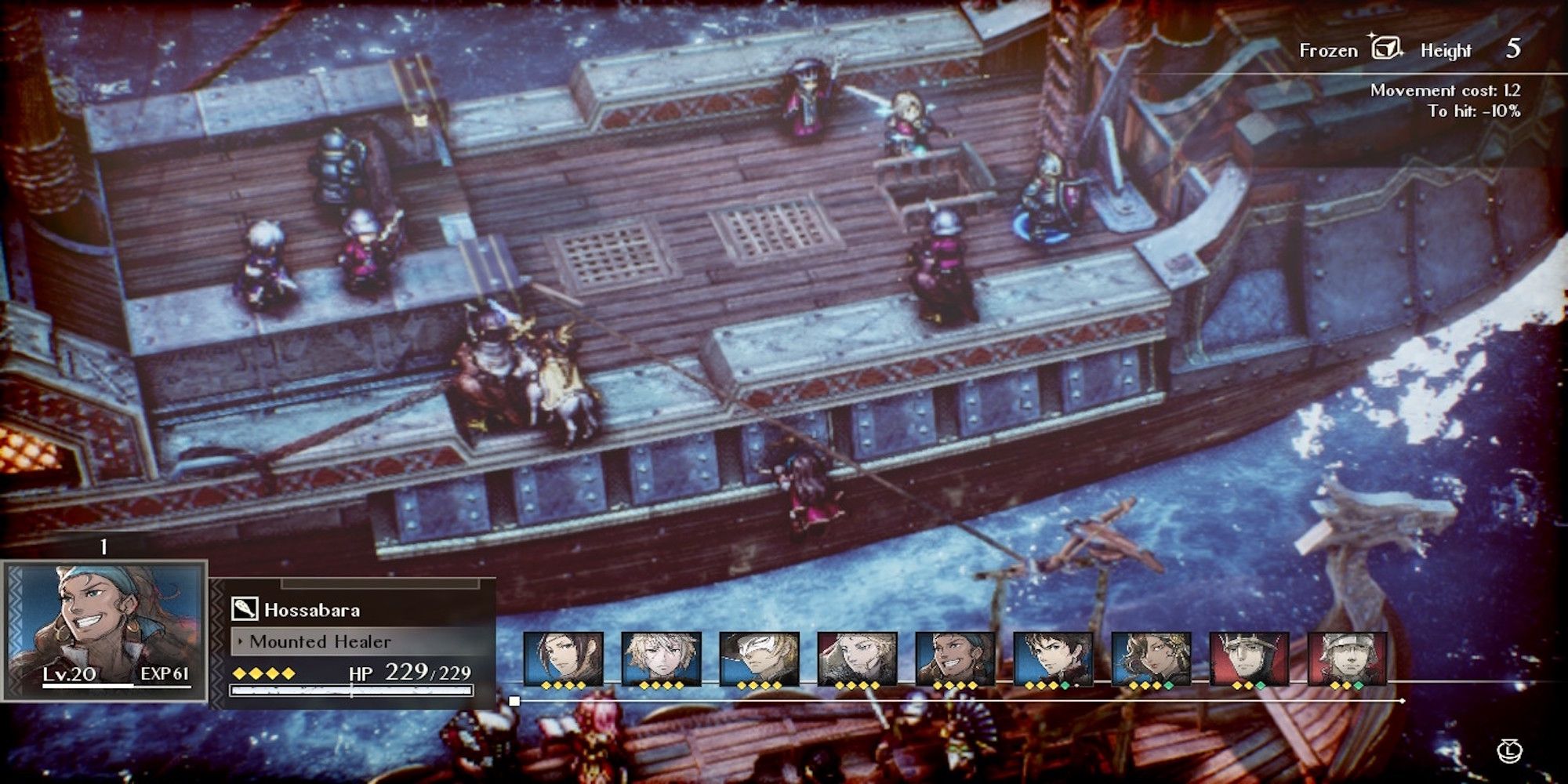 | | |
| --- | --- |
| Release Date | October 13, 2022 |
| Studio | Square Enix, ARTDINK |
| Genre | Turn-Based Tactics |
| Steam Link | Triangle Strategy |
Originally a Nintendo Switch exclusive, Triangle Strategy eventually made its way to PC. Square Enix's JRPG takes inspiration from classics such as Final Fantasy Tactics by utilizing grid-based combat and a timeless pixel art graphic style. Narratively, the game is set in Norzelia, a continent still recovering from a war that took place 30 years prior.
Tactical RPGs can be intimidating for newcomers to the subgenre, but Triangle Strategy is accessible while still offering mechanical depth and challenging scenarios. Although not without some shortcomings, this project has plenty of positives and, hopefully, marks the launch of a new franchise.
Remnant: From The Ashes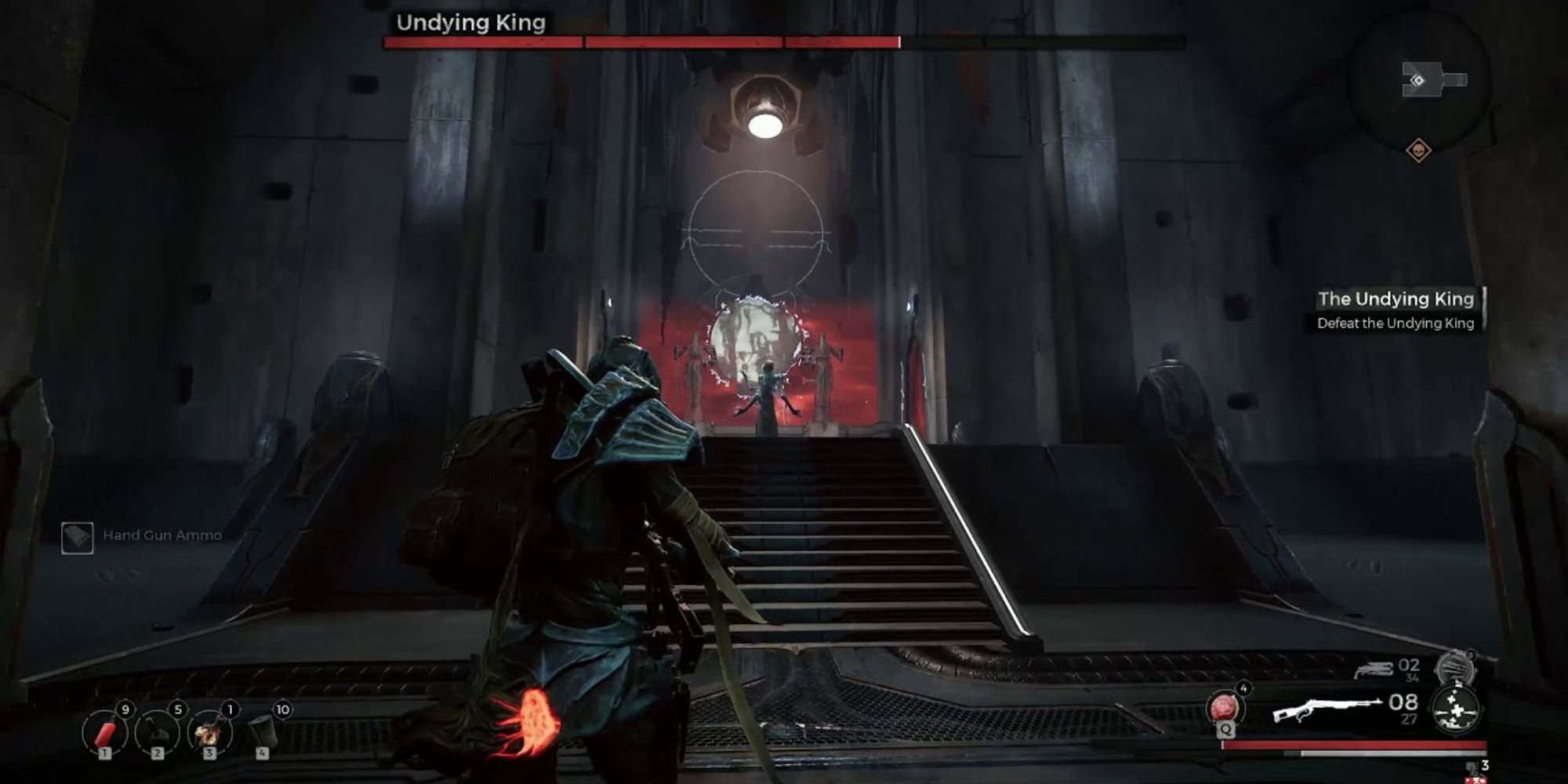 Steam is flooded with Soulslikes, quite a few of which are not worth playing. Remnant: From the Ashes is not one of those games. Gunfire Games revamps the Dark Souls formula by incorporating third-person shooter combat, a combination that works very well in this setting. Designed to accommodate multiple playthroughs thanks to the implementation of procedurally generated stages, Remnant matches satisfying gunplay with solid visuals and a decent storyline.
Sousllikes are not for everyone, and most games that fall within this category cannot be recommended to anyone but the biggest Dark Souls fans. However, Remnant: From the Ashes brings enough unique ideas to suggest that it might even click with people who do not love FromSoftware's releases.
Nobody Saves The World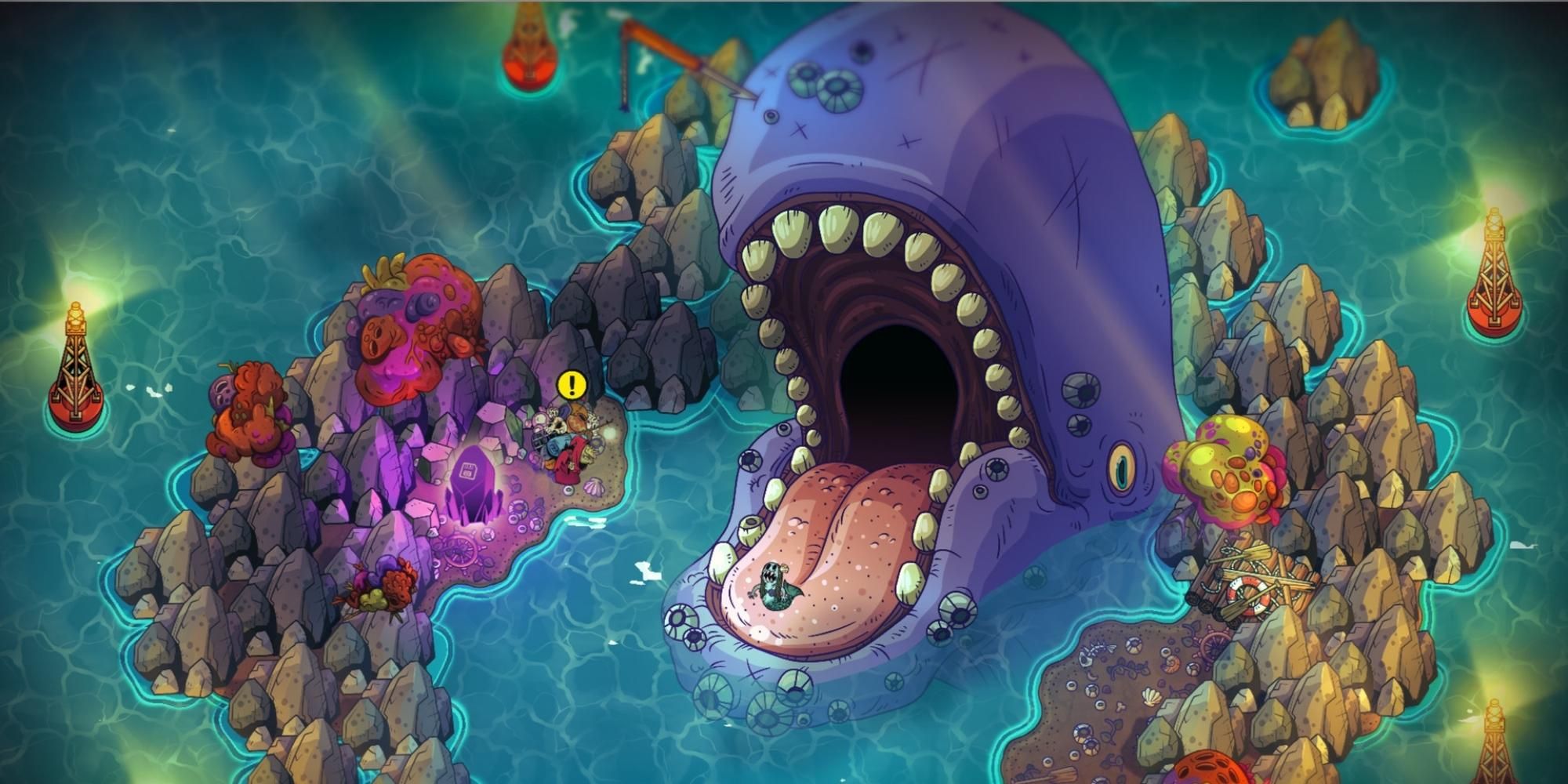 A dungeon crawler with a stellar central gimmick, Nobody Saves the World casts players as a literal empty slate, albeit one that can transform into a variety of archetypes through the use of a wand. Each form has unique and situational skills, and a lot of the fun comes from experimenting with the builds to see which ones work best in a particular situation.
RELATED: Nobody Saves The World: The Best Passives, Ranked
Nobody Saves the World has a lot more to offer than just a cool mechanic, however, as the game's art style and world are both fantastic. The action RPG oozes charm and personality out of every frame, and its presentation suits a portable system such as the Steam Deck.
Darkest Dungeon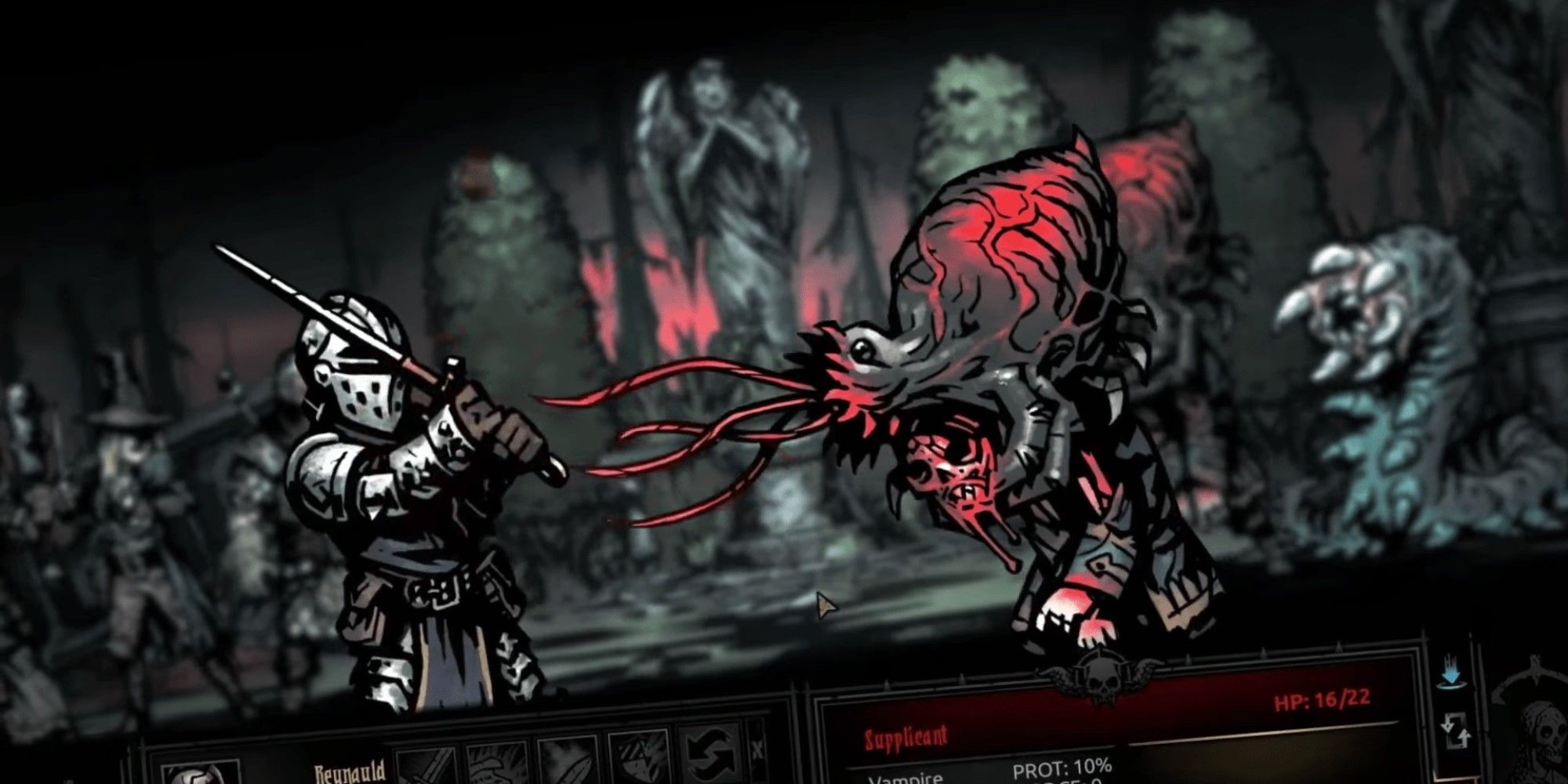 | | |
| --- | --- |
| Release Date | January 19, 2016 |
| Studio | Red Hook Studios |
| Genre | Turn-Based |
| Steam Link | Darkest Dungeon |
Darkest Dungeon is not for the faint of heart, but it sure is addictive. Set in a gothic world drenched in horror imagery and concepts, the game casts players as the new owner of a creepy mansion that just happens to be sitting on top of a dungeon. Beckoned by the siren call of potential riches and power, adventurers are drawn to the punishing realm's depths, and most of them will not survive the ordeal. Players hire these warriors to descend the dungeon and uncover its secrets, all the while engaging in challenging turn-based combat against some truly horrifying entities.
With a wide selection of classes and permadeath, Darkest Dungeon encourages players to constantly experiment with their party setup as they desperately search for the optimal configuration that will finally allow them to take that extra step. The dungeon itself is procedurally generated, which greatly amplifies the game's replay value. The battle system is nothing too unusual, but it has a few quirks that allow it to stand out from the crowd. Darkest Dungeon also uses a stress meter that steadily builds as adventurers spend more time roaming the pitch-black corridors while fighting the nightmares held within.
Chained Echoes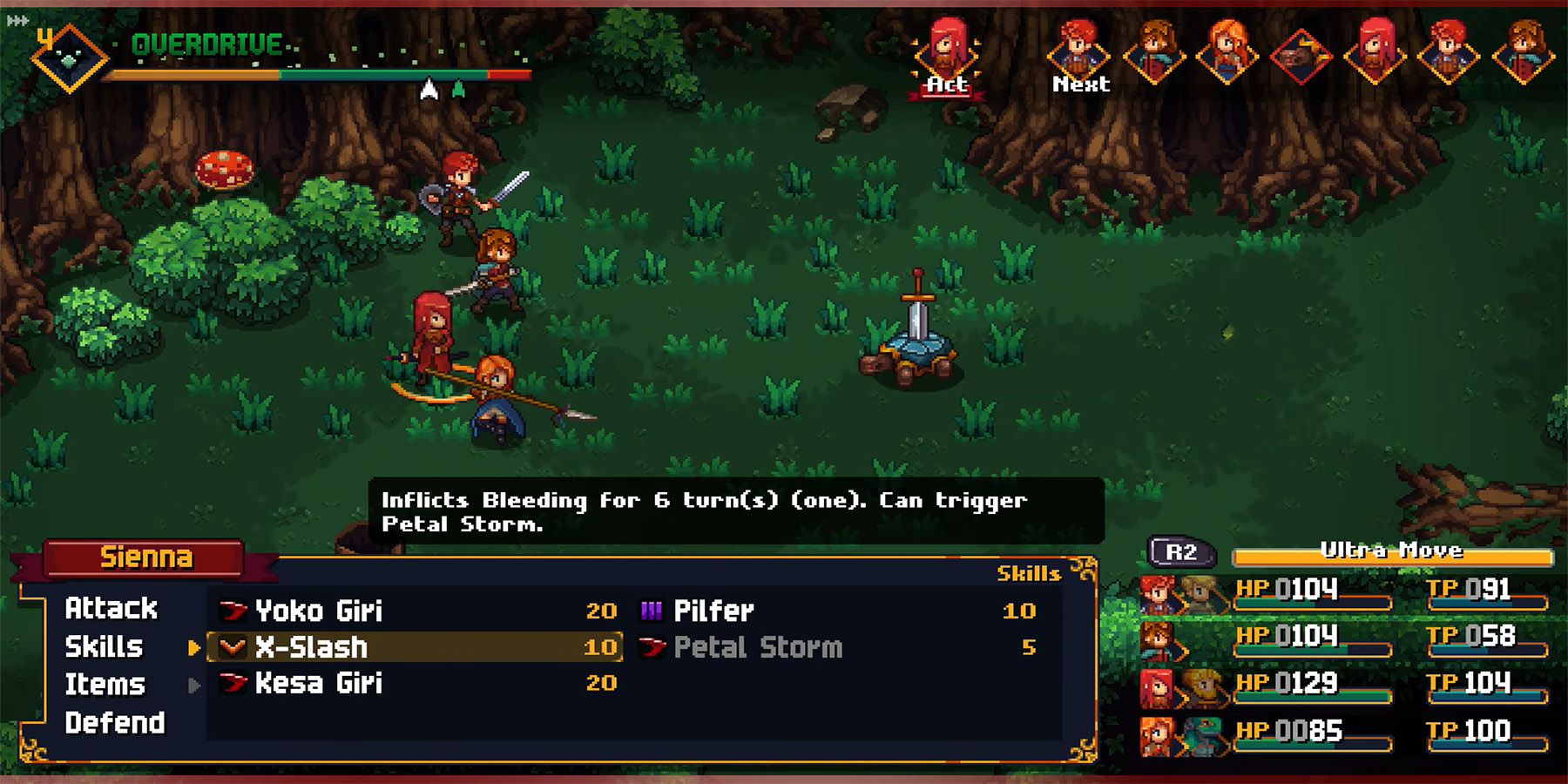 | | |
| --- | --- |
| Release Date | December 8, 2022 |
| Studio | Matthias Linda |
| Genre | Turn-Based |
| Steam Link | Chained Echoes |
Steam is packed with 16-bit indie games that harbor back to the days of the SNES, particularly when it comes to platformers and Metroidvanias. While not quite as common, developers do occasionally take notes from classic JRPGs like Chrono Trigger, Mana, Final Fantasy, and Dragon Quest. Chained Echoes wears its inspiration on its sleeve without feeling like a blatant copy; in fact, the game shows that certain ideas are simply timeless.
Chained Echoes is not only ambitious but also refreshingly polished. The game tells an effective storyline that features a wide assortment of memorable characters and should keep most players engaged for around 30 hours. Such a lengthy campaign needs to be built on strong gameplay, something Chained Echoes nails. Initially, the battle system will seem fairly typical for the genre; however, the game introduces a unique risk-reward mechanic that adds an element of strategy to each encounter. It works wonders to extend the combat's longevity.
Victor Vran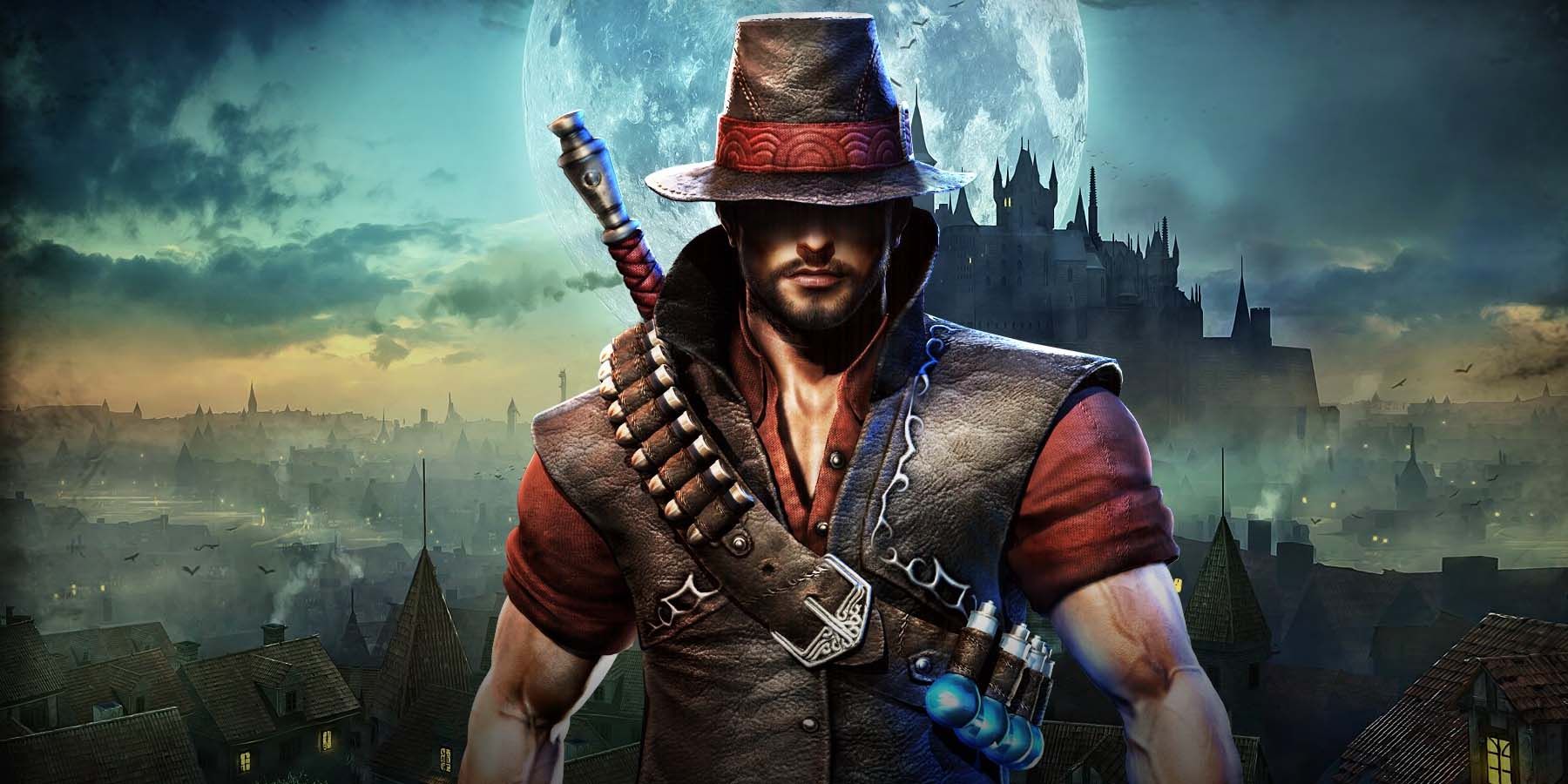 | | |
| --- | --- |
| Release Date | July 24, 2015 |
| Studio | Haemimont Games |
| Genre | Action |
| Steam Link | Victor Vran |
Victor Vran seems to be always on sale, and the game is worth a small monetary investment. An isometric RPG akin to something like Diablo 3, the 2015 release prioritizes gameplay above loot, making for a streamlined but highly enjoyable experience.
Granted access to a range of weapons that alter the rhythm of battle, Victor Vran has a deep and frantic combat system. In this area, Haemimont seemed to take inspiration from hack and slash games like Devil May Cry or God of War by placing emphasis on skill rather than stats. As the campaign can be completed within a long weekend, Victor Vran is a great Steam Deck RPG for short trips.
Ni No Kuni: Wrath Of The White Witch Remastered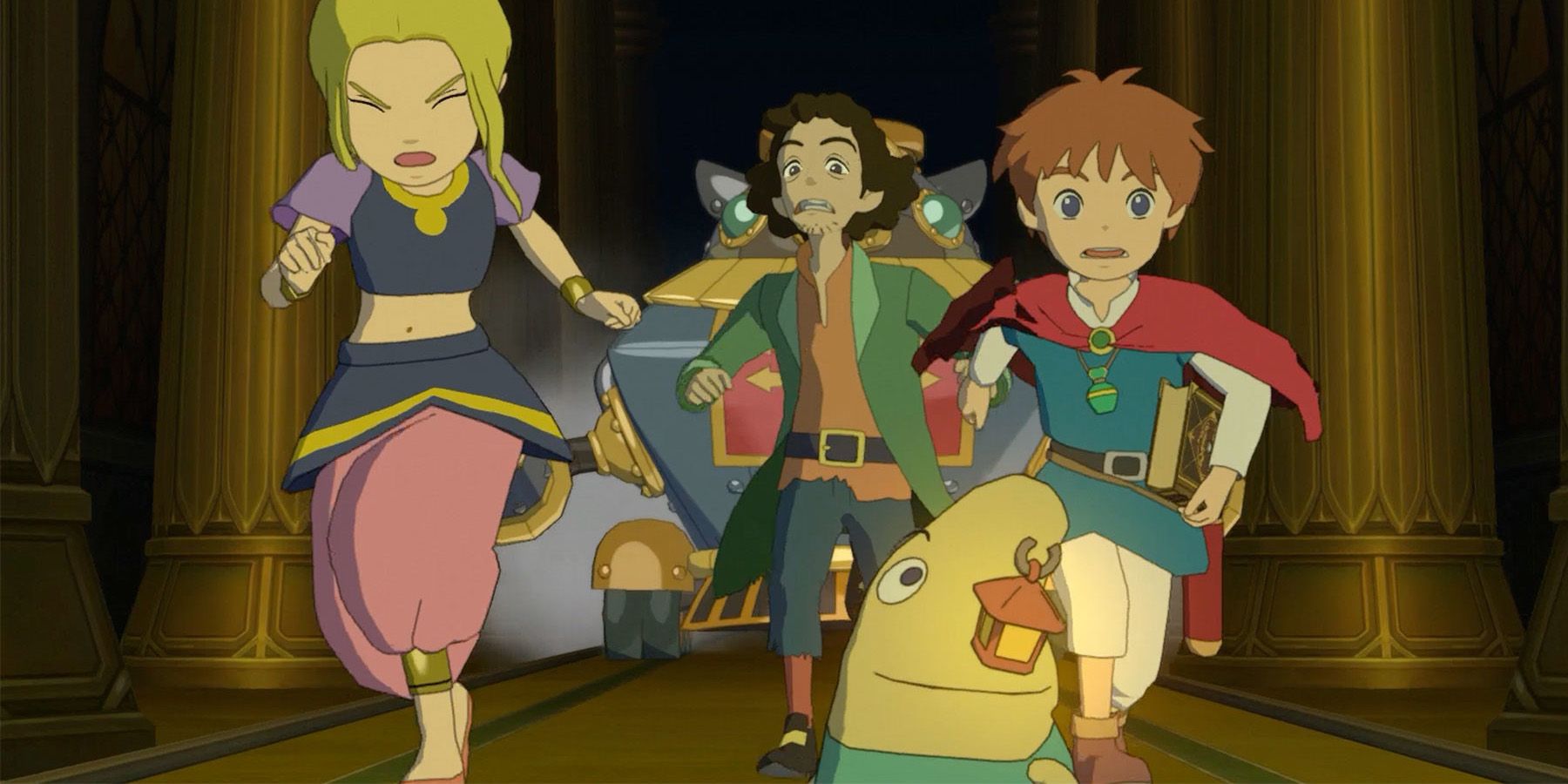 Originally released on the PS3, Ni no Kuni: Wrath of the White Witch earned itself an eighth-generation remaster, exposing the title to a wider audience. The 2019 version primarily boosts the resolution and FPS, otherwise leaving the base game untouched. Although not without its flaws, Ni no Kuni: Wrath of the White Witch is a stunning JRPG that features gorgeous animation from Studio Ghibli along with a charming storyline that is not afraid to get dark or depressing.
The young Oliver finds himself teleported to a fantastical world that is suffering from broken hearts, prompting the protagonist to go on a journey to change things. Along the way, he makes a couple of friends and captures monsters known as Familiars that can be used in battle. The action-oriented combat system tends to be divisive among players, but the rest of the package is top-notch.
Persona 5 Royal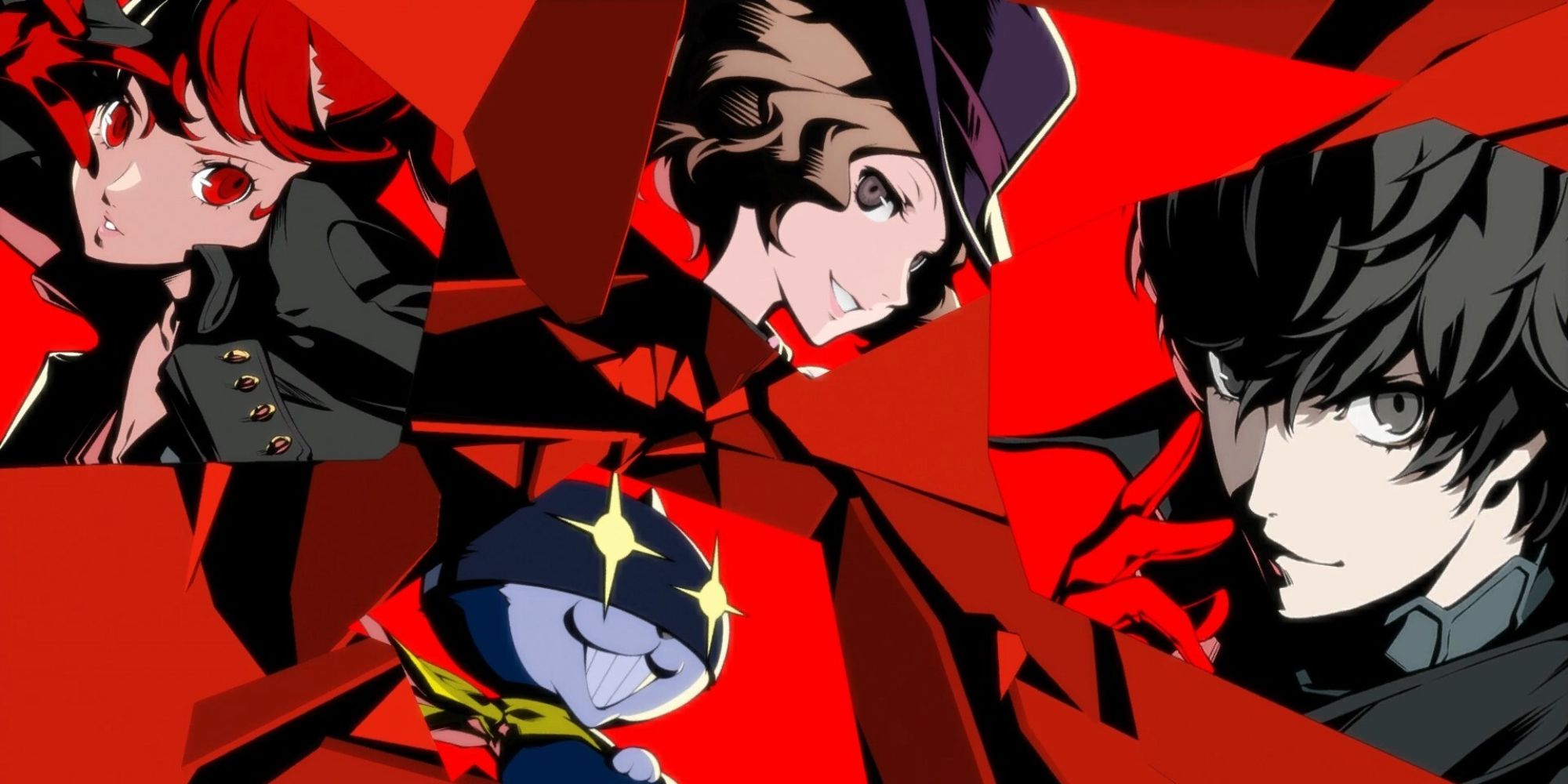 | | |
| --- | --- |
| Release Date | October 21, 2022 |
| Studio | Atlus |
| Genre | Turn-Based JRPG, Social Simulation |
| Steam Link | Persona 5 Royal |
Slowly but surely, Steam is amassing a fair few Persona games. While Persona 5 Strikers and Persona 4 Arena Ultimax are not Steam Deck Verified, the franchise's PC JRPGs have made the cut. Persona 5 Royal, Persona 4 Golden, and Persona 3 Portable are all among the best Steam Deck RPGs, but the former gets the nod.
RELATED: Persona 5 Royal: Best Equipment For Makoto, AKA Queen
Persona 5 Royal tells the story of the Phantom Thieves, a group of teenagers who fight injustice by entering the psyches of society's most powerful and dangerous individuals. The JRPG's turn-based combat is simple but addictive, and the dungeons are all unique and visually impressive. When not fighting or collecting Personas, players spend their time making connections and attending school.
Shin Megami Tensei 3 Nocturne HD Remaster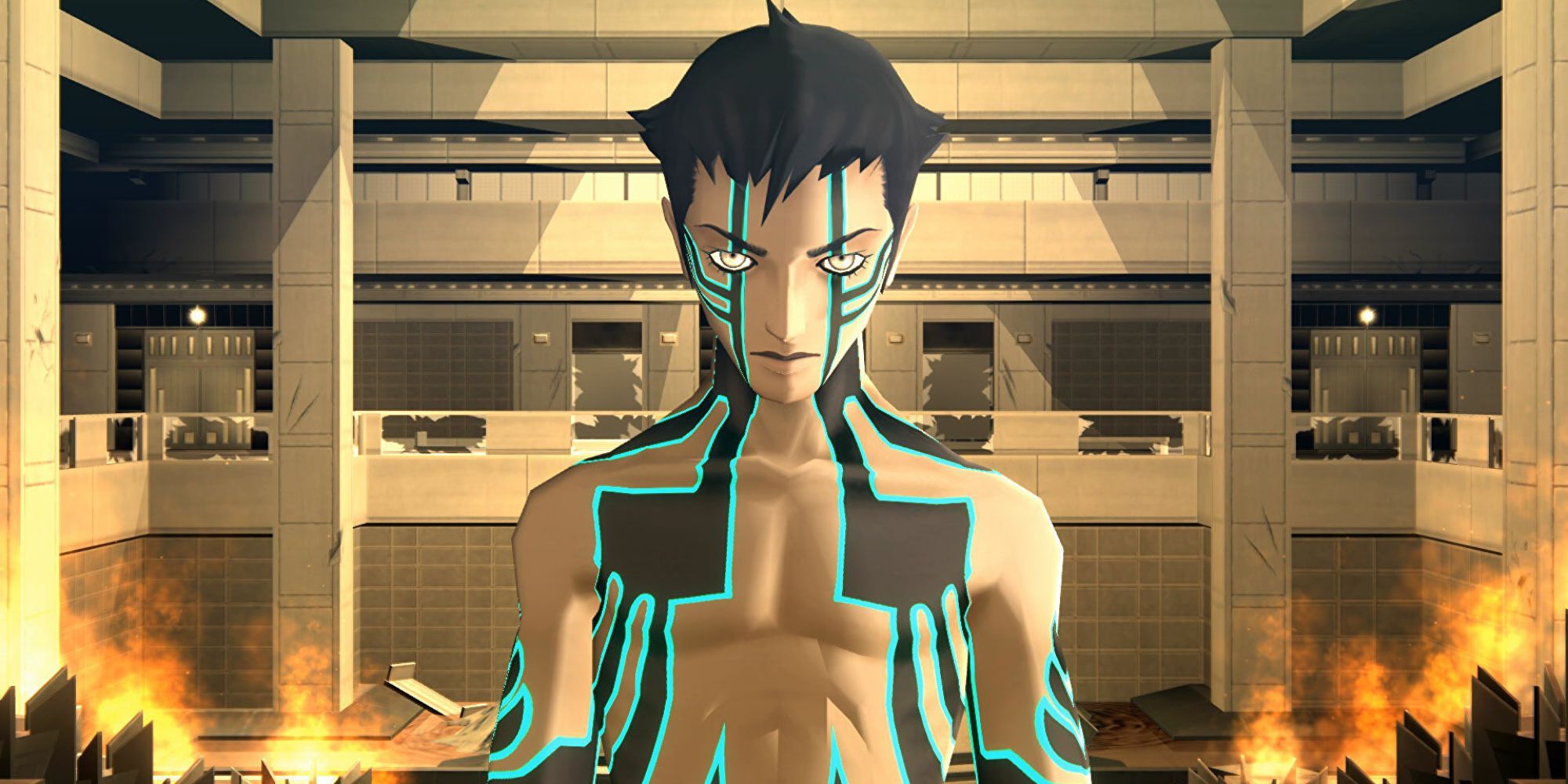 Persona tends to hog the limelight, but one should not forget it is a Shin Megami Tensei spin-off. Compared to its younger sibling, SMT offers a more hardcore experience stripped of any social sim elements. Nocturne is for anyone who loves Persona's turn-based combat and monster-collecting mechanic but does not enjoy everything that occurs outside of dungeons. Also, they must appreciate grinding because they will have to do a fair amount of it.
Nocturne originally debuted on the PS2 in 2003, and while the remaster does incorporate a few changes, it is still ultimately a 20-year-old experience. That said, the battle system has aged fairly well, while the post-apocalyptic setting complements the game's tone and story. Negotiating with Demons is also a key component of the package, and the game is structured in a way to encourage players to constantly update their party. This makes most battles feel important since random enemies have value beyond just EXP points. Demons can also be fused together to create more powerful creatures, and this system needs to be mastered if players want to get far.
Stardew Valley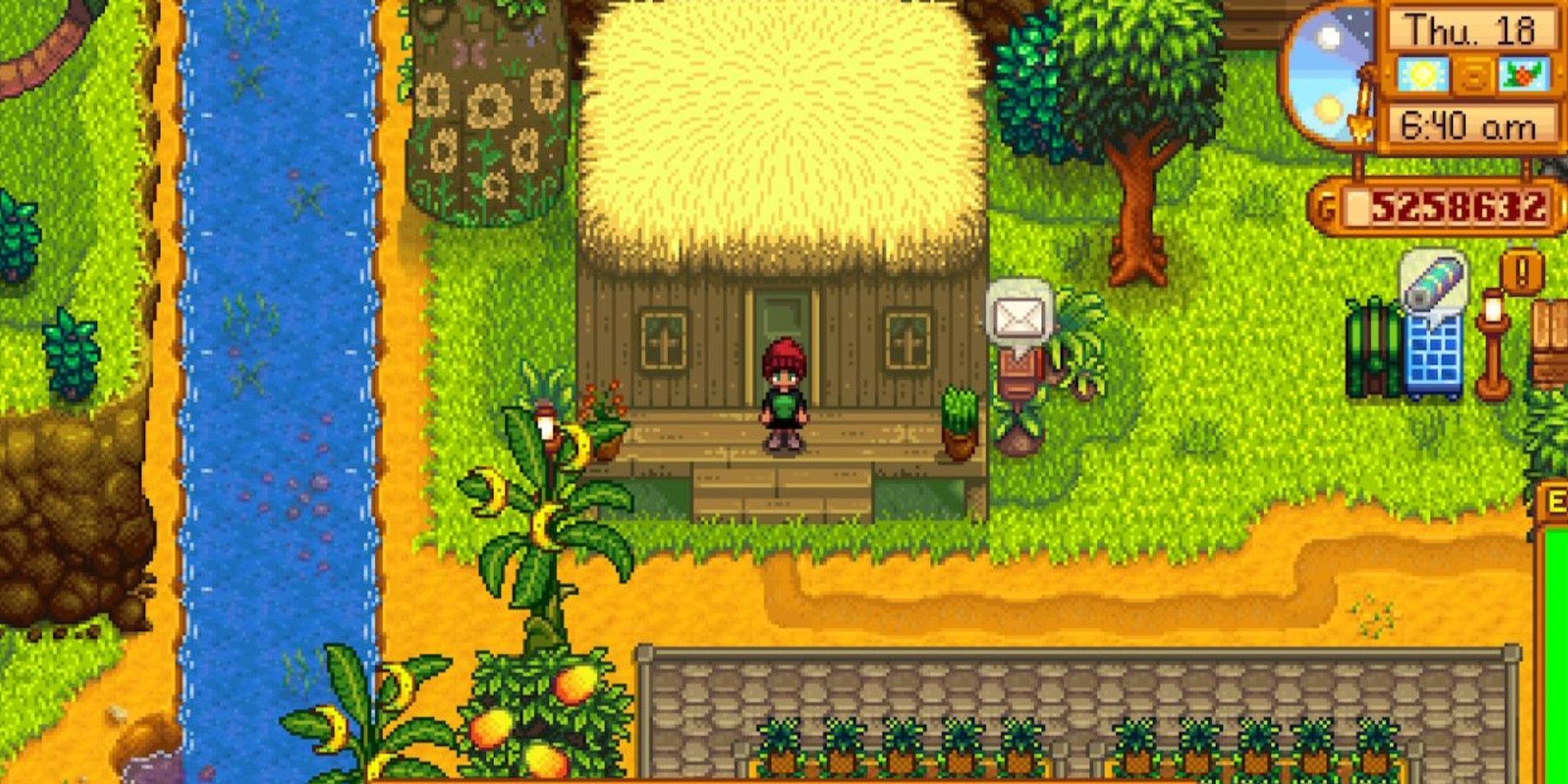 | | |
| --- | --- |
| Release Date | February 26, 2016 |
| Studio | ConcernedApe |
| Genre | Sim RPG |
| Steam Link | Stardew Valley |
The 2010s saw the indie gaming scene rise to unprecedented heights, and Stardew Valley is among that scene's greatest achievements. A farming sim with heavy RPG elements, the game gives people plenty of freedom on how they develop their stretch of land and leave their mark on Pelican Town.
Stardew Valley is ambitious, complex, and endlessly playable. Although not quite as relaxing as something like Animal Crossing, Stardew Valley is perfect for those people looking for an RPG that is about everyday life rather than a grand adventure to save the world.
Dragon's Dogma: Dark Arisen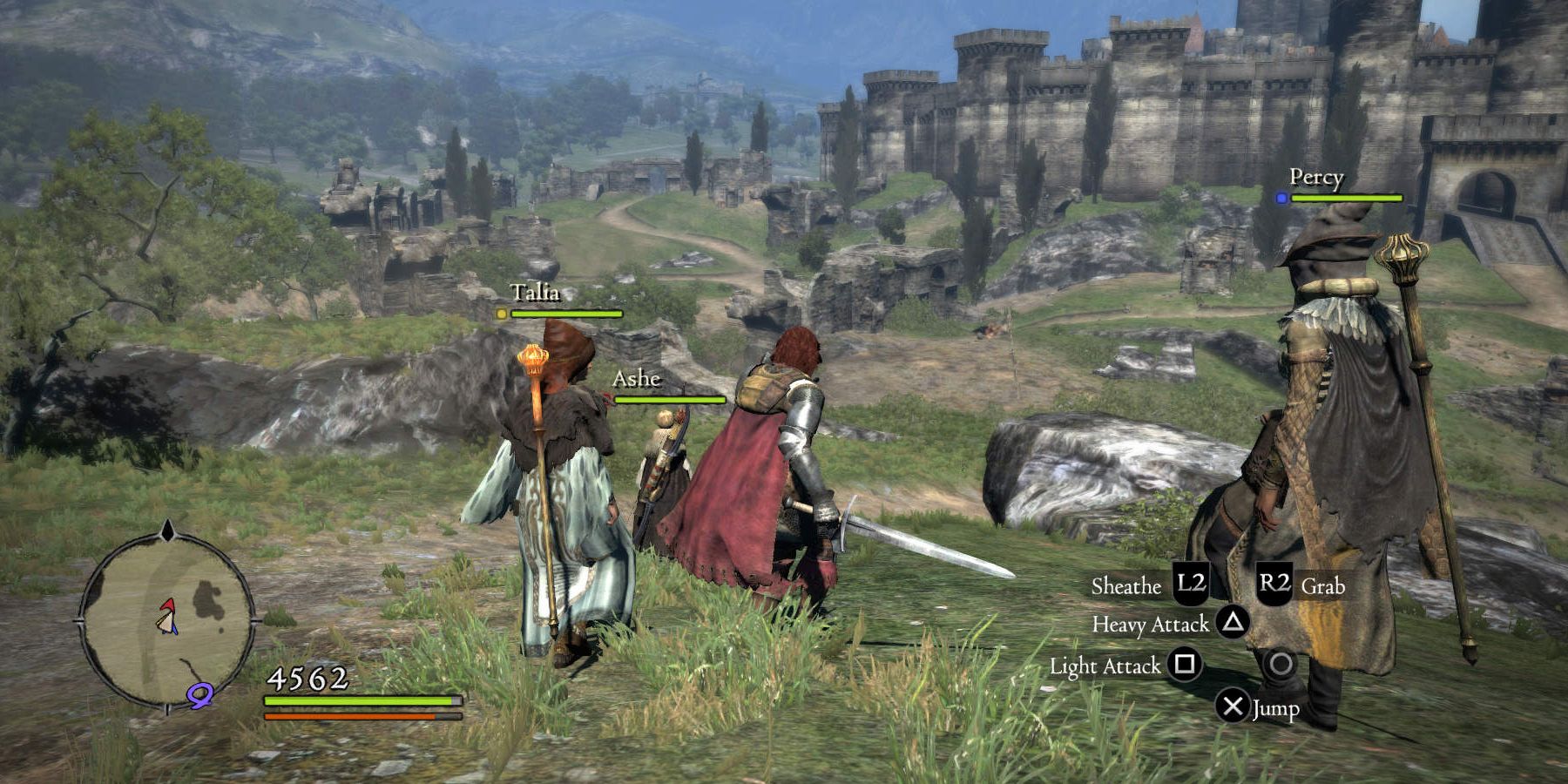 Capcom's action RPG has grown into a cult classic over the last decade. Originally released on the PS3 and Xbox 360, Dragon's Dogma received a reasonably positive reception. Eventually, Capcom debuted an expanded version called Dark Arisen, which is nowadays the only iteration worth playing. Along with the base game, Dark Arisen includes a new area that significantly ramps up the difficulty.
Dragon's Dogma: Dark Arisen lives and dies by the strength of its combat, which is versatile and satisfying. Players can opt for a wide range of builds, and both melee and ranged characters are valid. While not especially big, the game's main map, Gransys, is a great dark fantasy setting filled with memorable monsters and even a few impressive cities.
Scarlet Nexus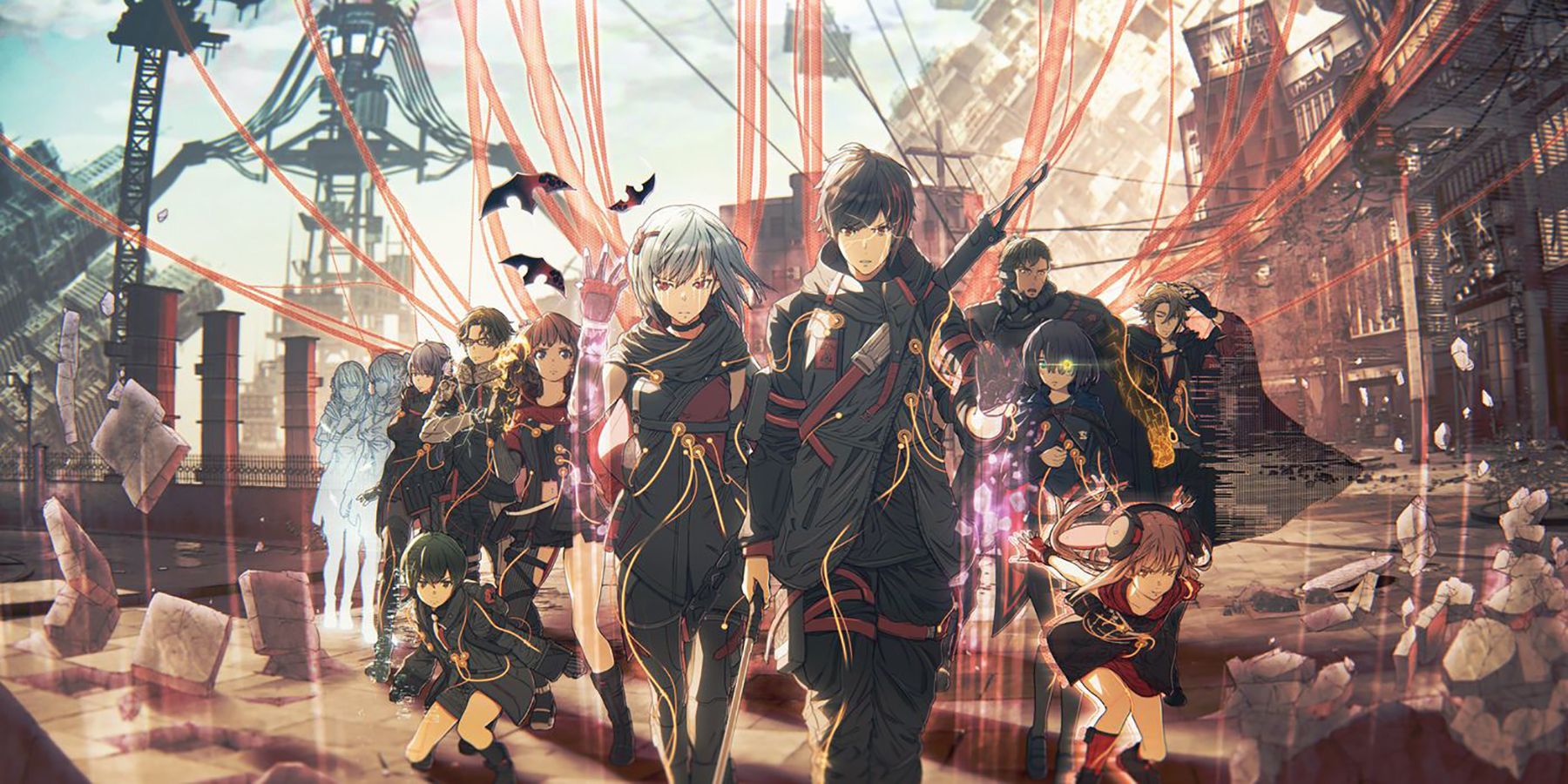 | | |
| --- | --- |
| Release Date | June 25, 2021 |
| Studios | Bandai Namco Studios, Tose |
| Genre | Action JRPG |
| Steam Link | Scarlet Nexus |
Bandai Namco's Scarlet Nexus was one of 2021's most pleasant surprises, particularly in the JRPG sphere. Set in an alternate reality where humans have unlocked unique powers and entities known as Others threaten society, Scarlet Nexus tells a lengthy and engrossing narrative, one that rewards repeat playthroughs thanks to its dual protagonist setup.
RELATED: Action JRPGs To Play If You Loved Scarlet Nexus
After a short introductory chapter, the plot wastes little time before kicking things up a notch, and the campaign maintains a steady momentum for the majority of its run. Scarlet Nexus' combat is fast-paced, stylish, and deceptively deep. While there are only two playable characters, players can swap out party members to utilize different support abilities.
SteamWorld Heist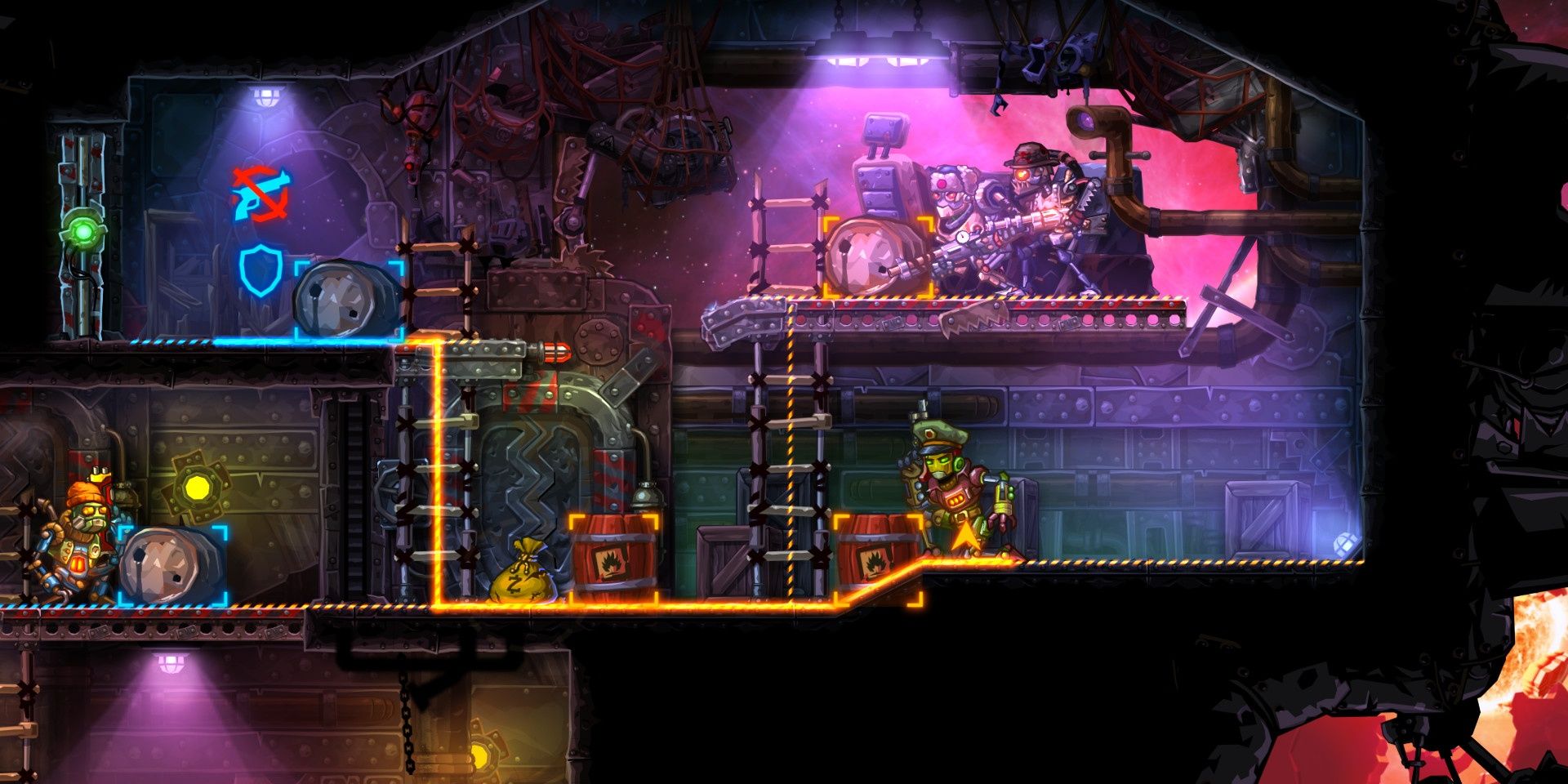 | | |
| --- | --- |
| Release Date | June 7, 2016 |
| Studio | Image & Form Games |
| Genre | Strategy, Turn-Based |
| Steam Link | Steamworld Heist |
SteamWorld has taken quite a few detours throughout its history as the series love to shake things up from entry to entry. SteamWorld Quest: Hand of Gilgamech is the franchise's most traditional RPG, but SteamWorld Heist also dips its toes into the genre's strategy variant. The latter is also regarded as the superior of the two projects. Cast as a space captain, players have to put together a team of mercenaries as they explore spaceships to complete missions, which generally involves taking out a host of enemies.
SteamWorld Heist has an in-depth class system that encourages regularly altering a team's roster in order to counter a mission's challenges. Each chosen character gains experience and levels up, unlocking new abilities along with stat boosts.
Pathologic 2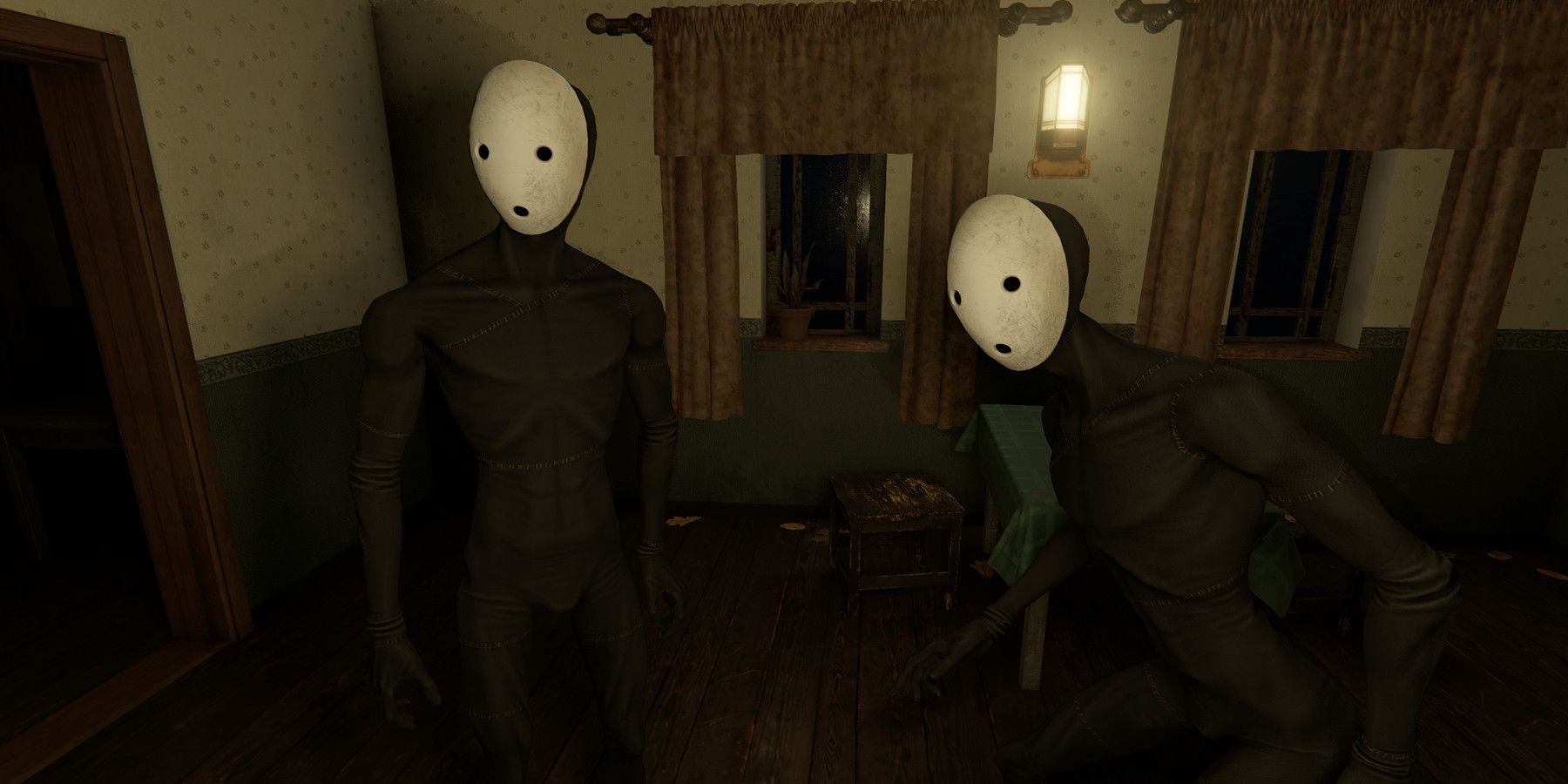 | | |
| --- | --- |
| Release Date | May 23, 2019 |
| Studio | Ice-Pick Lodge |
| Genre | Survival Horror RPG |
| Steam Link | Pathologic 2 |
Pathologic 2 is unlike any other Steam Deck RPG, and the game is the definition of an acquired taste. Set in Russia during the 1910s, a surgeon returns to his hometown, only to discover that his father has been murdered and a plague has infested the village. With only 12 days to find a cure for the disease, players must mingle with the locals, determine which information to prioritize, and try to survive.
Pathologic 2 completely immerses players in its unforgiving setting, and they will not experience a moment's peace. This RPG is also a hardcore survival horror game, one that challenges players with managing an array of meters while constantly asking them to make difficult decisions. Pathologic 2 is not meant to be fun, but it is unique and horrifying.
Project Zomboid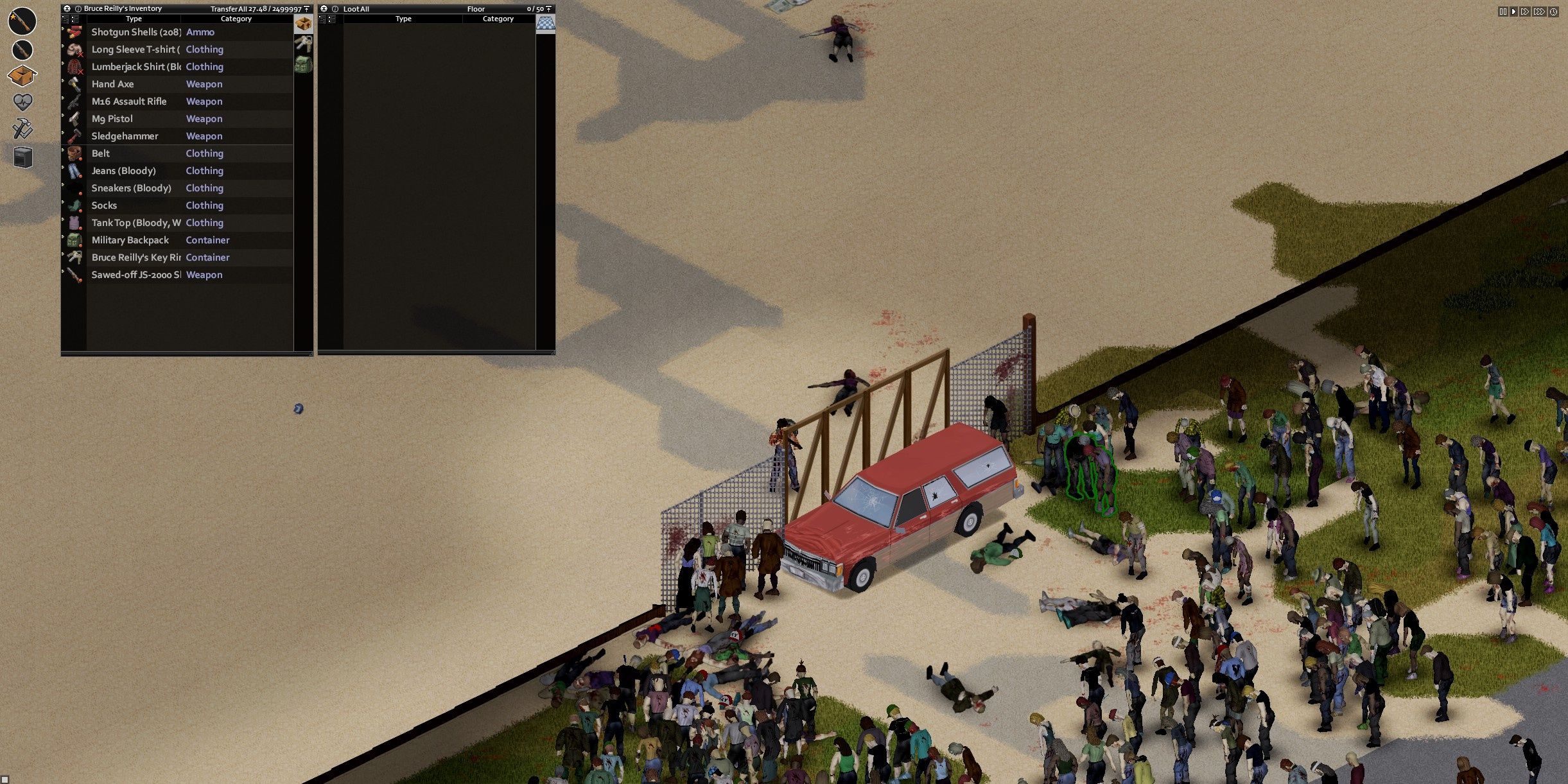 | | |
| --- | --- |
| Release Date | November 8, 2013 |
| Studio | The Indie Stone |
| Genre | Open-World, Survival |
| Steam Link | Project Zomboid |
Launching in 2013 and still in Early Access, Project Zomboid has been a staple of Steam's top-selling list for the best part of a decade. The open-world survival game drops players in a sandbox overrun with zombies and challenges them to rise up to the occasion. Focusing on realism, Project Zomboid pushes its story to the side to focus on gameplay, which revolves around resource management and crafting.
RELATED: Project Zomboid: Best Ways To Get XP Fast
The Indie Stone's project has garnered plenty of praise over the last decade, and while its hardcore nature might put off some people, Project Zomboid is almost a must-play for anyone interested in the survival genre.
Dragon Quest 11 S: Echoes of an Elusive Age – Definitive Edition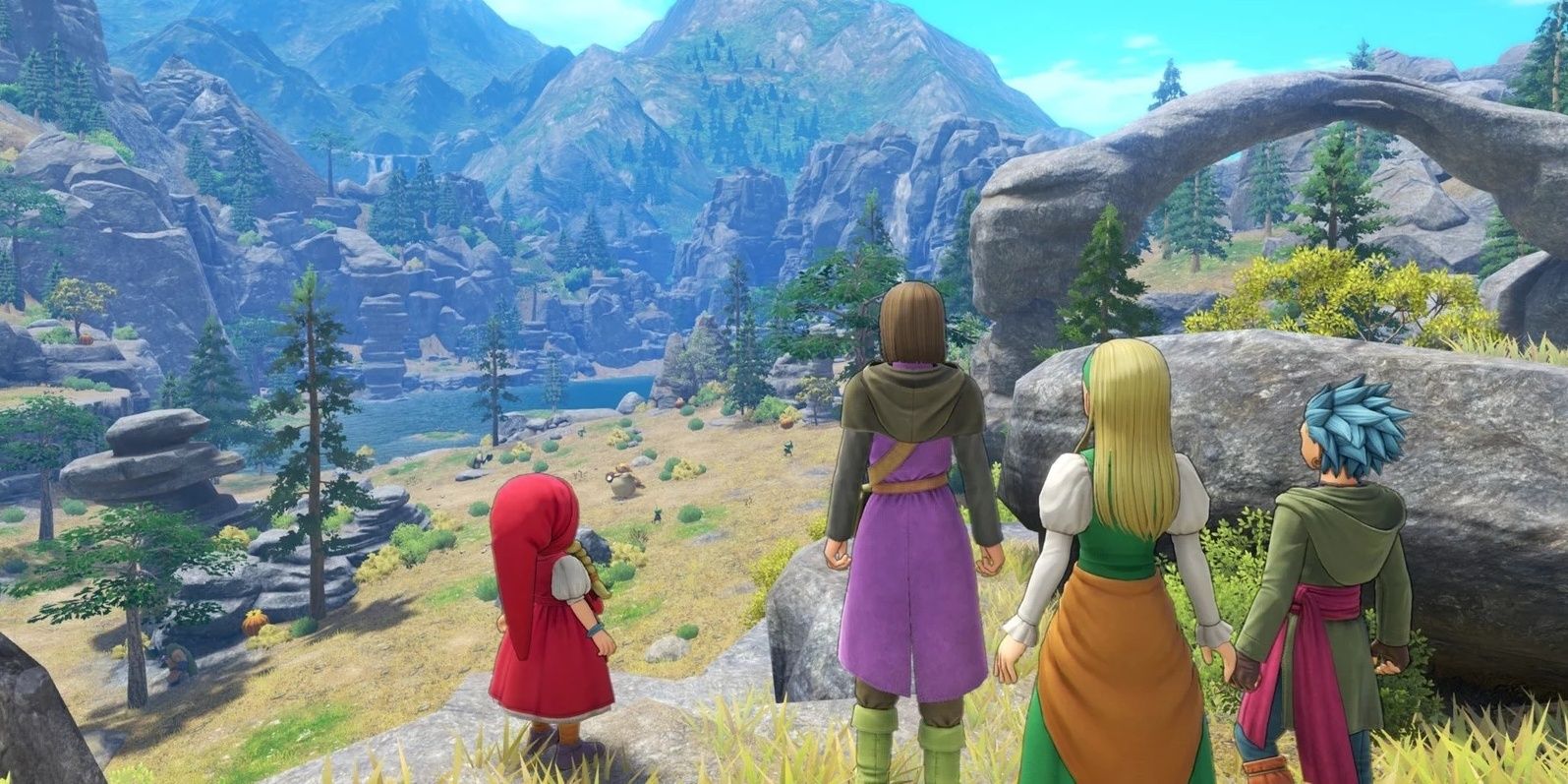 The latest mainline entry in arguably the most influential turn-based JRPG franchise of all time, Dragon Quest 11 serves as a testament to the series' enduring appeal. Even though its combat system and narrative do not stray far from the beaten path, the game does not feel tired, and the Definitive Edition fixes most of the small issues the vanilla version has.
Dragon Quest 11 whisks players on a colorful adventure filled with magnetic characters and gorgeous locations. While some other games certainly deserve to be in the discussion, DQ11 might very well be the best JRPG on Steam Deck.
Disco Elysium – The Final Cut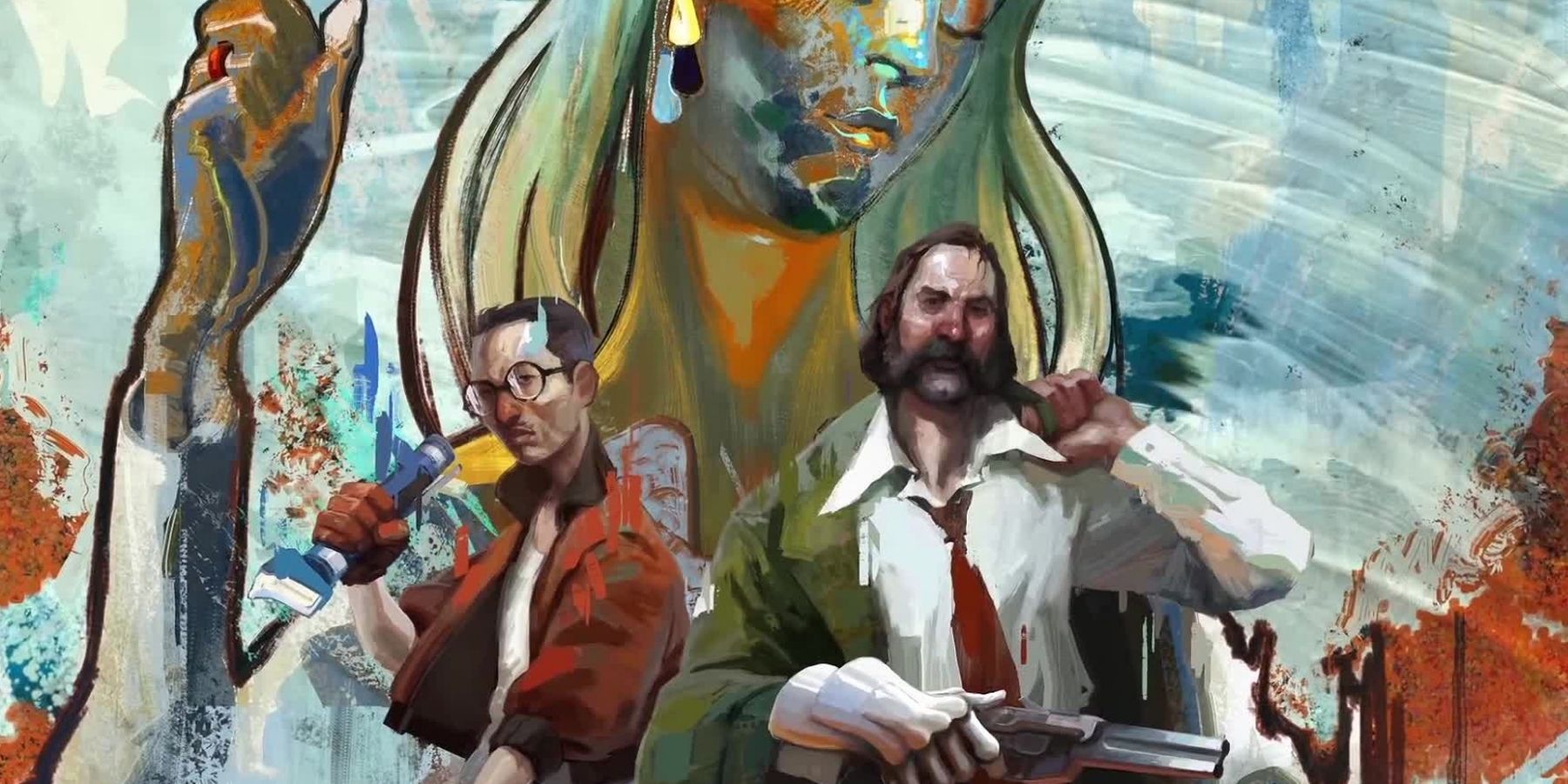 Disco Elysium is a work of art, and it is also quite unlike most RPGs on Steam. Rather than focus on combat, this game revolves around dialogue and character-building, the latter of which is tied to the skills players decide to prioritize when leveling up.
Set in a dense open-world that walks the line between realism and fantasy, Disco Elysium tells a complicated detective story that touches upon philosophical and ethical topics. This RPG emphasizes player choice and makes each word uttered and every decision made feel significant.
MORE: The Best RPGs On Xbox Game Pass