Electric cars have come a long way since their introduction to the market: with advancements in technology and a growing concern for the environment, they are becoming more accessible and affordable for the average consumer. However, many people still believe electric cars are expensive and out of reach: this is where the segment of electric cars under $35,000 comes in. The market for under-$35,000 electric cars is a competitive one, with many manufacturers vying for the attention of people. These cars offer a great combination of affordability, efficiency, and practicality, and they are perfect for daily commuting and short trips, with the added benefit of being environmentally friendly.
It is correct to say that Chevrolet currently dominates this segment, but they aren't the only player in the game. Several other brands offer quality electric cars for less than $35,000. From practical hatchbacks to stylish sedans or even SUVs, there is a wide range of options. The biggest problem with this type of car is usually its range, which cannot be very large given its size. Even so, they are vehicles designed for urban use and relatively short distances, so this should not be a major constraint.
Related: 10 Celebrities That Are All-In On Electric Cars
10
Mazda MX-30 – $34,110
Side shot of a Mazda MX-30 charging
The Mazda MX-30 is a stylish SUV that comes at a competitive price. Its base version is priced at $34,110, which makes it an affordable option for you if you want to drive an electric car without breaking the bank. However, the all-electric MX-30's performance might not match that of some of its more powerful rivals: equipped with a 143-hp electric motor that drives the front wheels, it needs 8.7 seconds to reach 60 MPH, which is slower than its competitors. The MX-30's battery pack is also relatively small, with a capacity of 30.0 kWh. As a result, it has an estimated driving range of only around 100 miles per charge, a significant disadvantage compared to other EVs on the market taking into account that the average is rising well above that figure.
9
Fiat 500e – $30,000 (est.)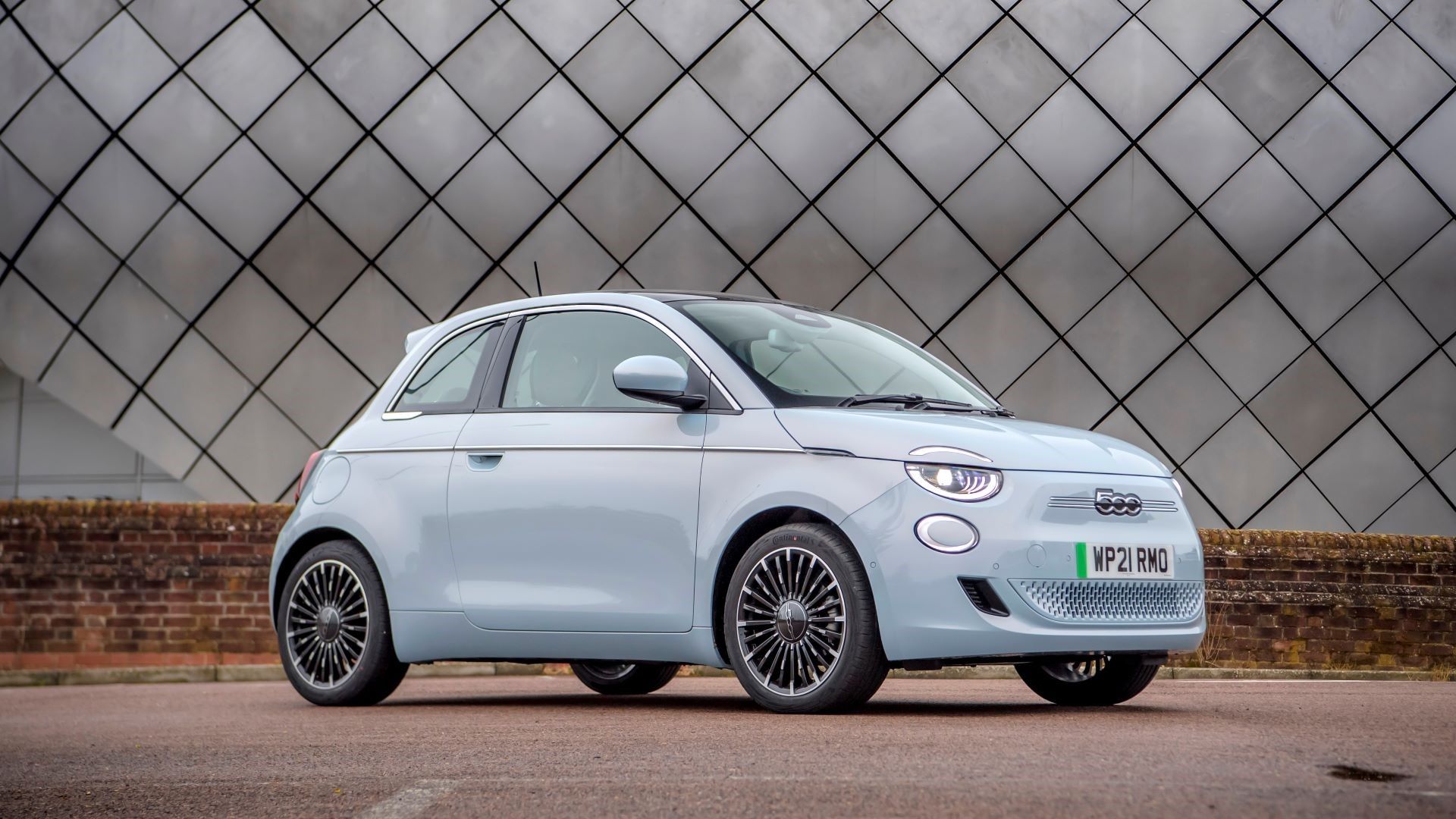 Fiat 500e parked with a wall and a dome in the background.
Fiat has announced that the 500e will be returning to North America in 2024, with an estimated price tag of $30,000. However, the final cost may end up being significantly higher, as details are still being decided. While Fiat hasn't revealed the specific powertrain for the North American version of the 500e, it's expected to use the same 117-hp electric motor found in the European model. The European version also boasts a larger battery pack, offering up to 199 miles of range (which may be reduced in the US version). The new 500e maintains the same overall size and shape as the previous model but features a more upscale interior and modern technology. The 500e is expected to be available in both hatchback and convertible models and will come equipped with a large 10.3-inch touchscreen.
Related: 10 EVs That Should Last More Than 300,000 Miles
8
Mini Cooper Electric – $30,895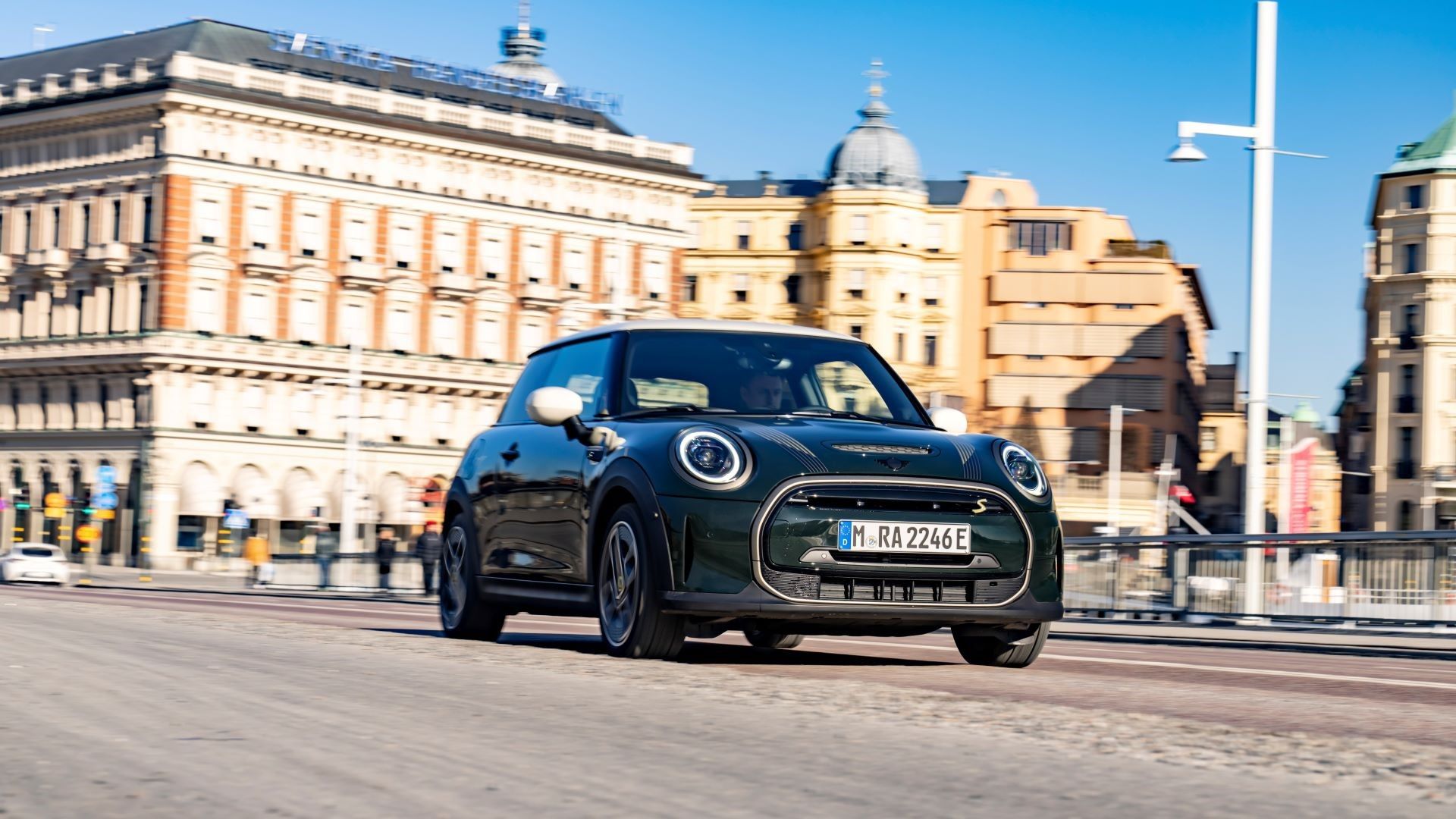 MINI Cooper SE Resolute Edition driving around the city
The Mini Cooper Electric also comes with a relatively affordable price tag: the 2023 version of the vehicle starts at $30,895 for the Signature trim level and $34,750 for the Signature Plus, with the Iconic model going over the $35,000 threshold (these prices are expected to remain similar in 2024). The front-wheel-drive Electric is powered by a 28.9-kWh battery that provides an estimated driving range of 110 miles, which is less than some of its competitors, but larger than the Mazda MX-30. However, the car's motor produces 181 horsepower, enabling it to accelerate from 0 to 60 MPH in just 6.1 seconds. Additionally, the car has dual-zone climate control, a heated steering wheel, heated front seats, and a heat-pump design that uses 75% less energy than a traditional electric heater.
7
Tesla Model 3 – $34,490 (After Federal Tax Credit)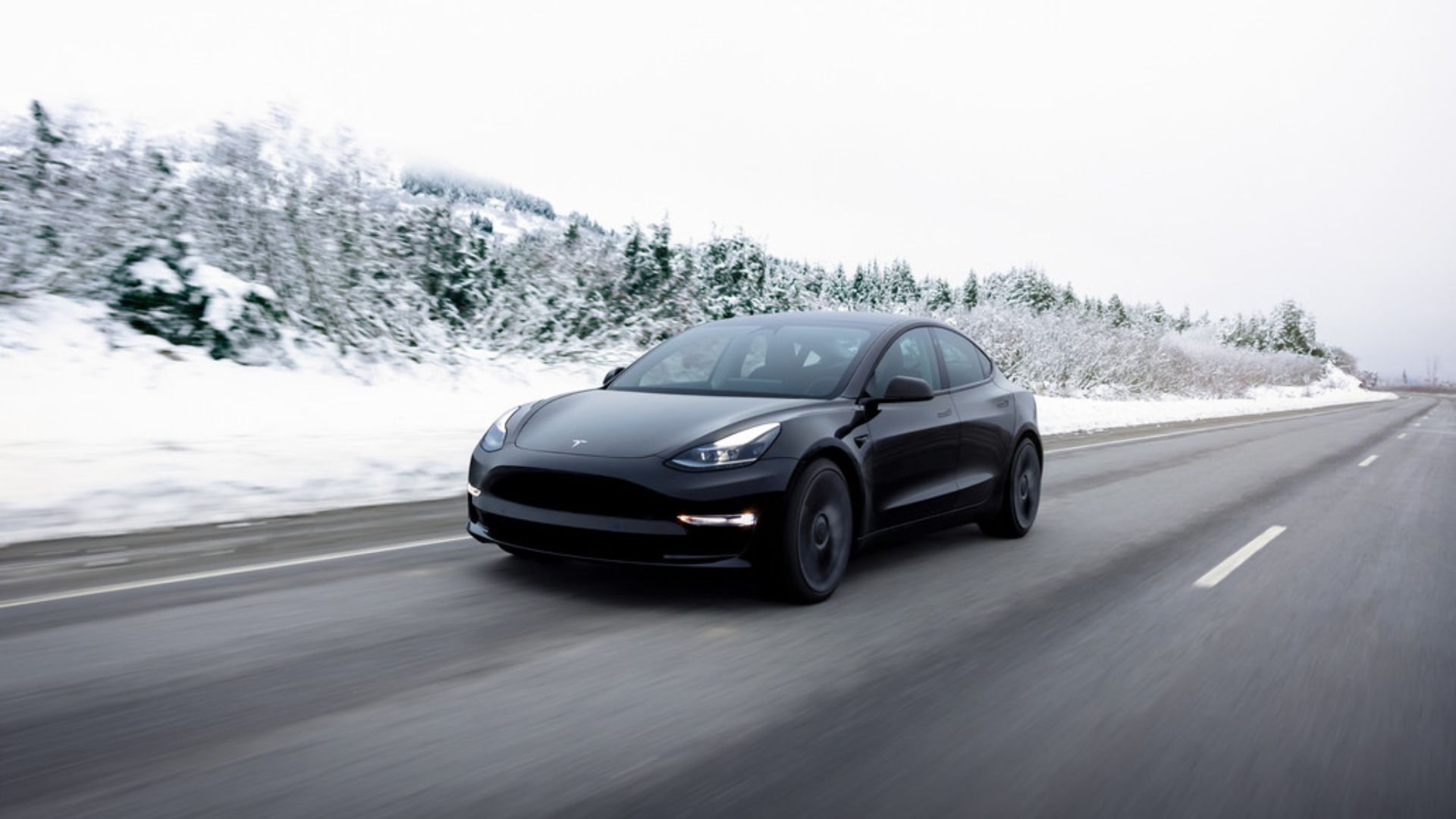 Front three-quarter view of a Tesla Model 3 on a snowy road
The Tesla Model 3 is the most affordable electric vehicle in the company's lineup, with a starting price of $41,990. However, after the federal tax credit, the price could potentially drop below $35,000, and this is too good a model to not include in the list despite the slight catch. Furthermore, if you are willing to move to Oregon, you may be able to purchase a brand-new Model 3 for under $27,000, but this is not widely available across the country. The base rear-wheel-drive model boasts a claimed range of 272 miles and comes standard with advanced features such as Autopilot, which includes automatic emergency braking and lane departure warning. Additionally, the car's powertrain is backed by a warranty that covers eight years or 100,000 miles. If the price were more affordable before discounts, this car would undoubtedly be closer to the top of this list.
Related: Tesla Model 3 vs Model Y: Which One To Buy?
6
Hyundai Kona Electric – $34,885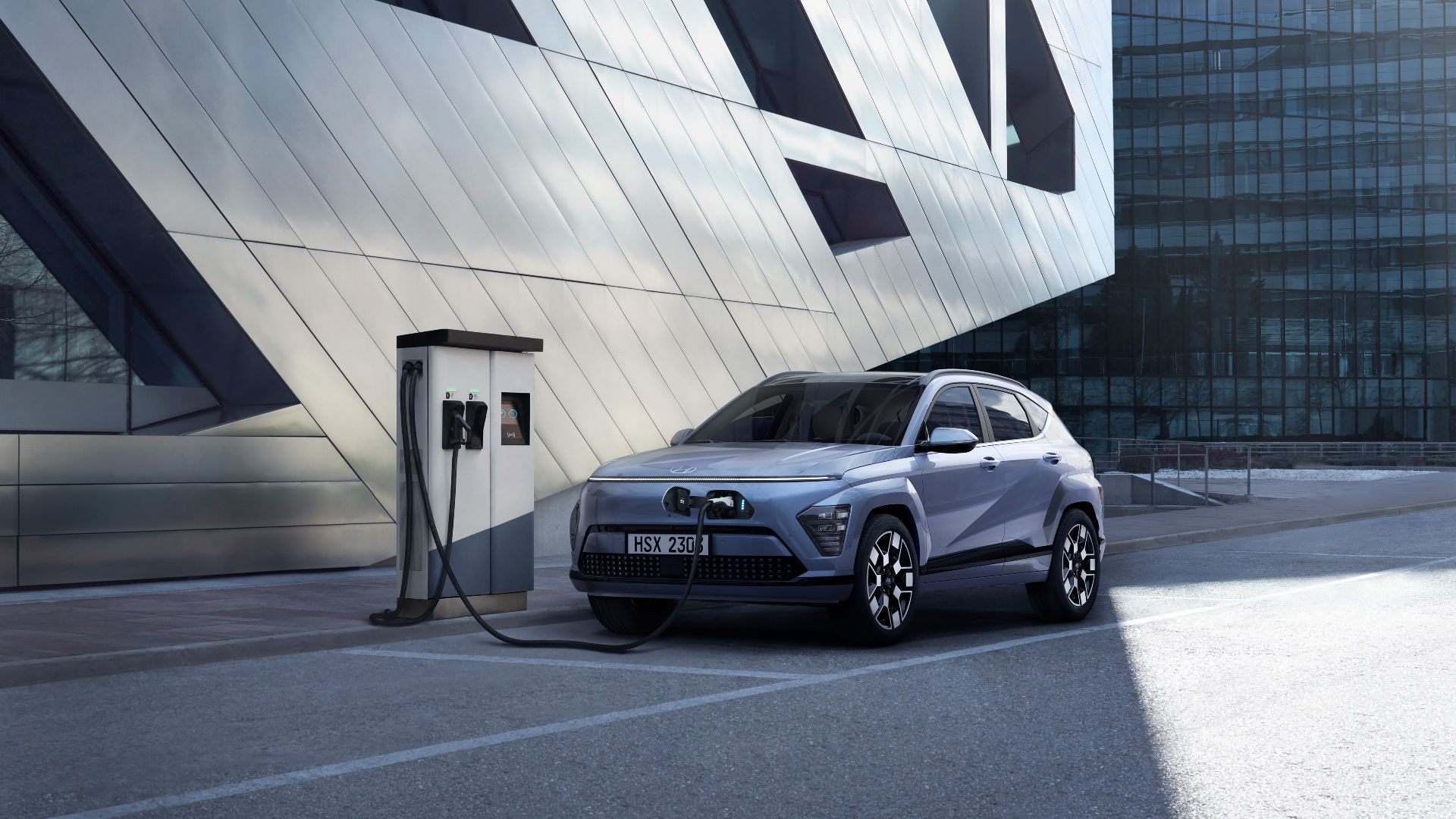 Shot of a 2024 Hyundai Kona Electric plugged in at a charging booth
The 2023 Hyundai Kona Electric starts at $34,885, a fairly competitive number. However, this price tag is likely to increase in 2024 when it is expected to cost around $36,000. The Kona Electric is front-wheel drive only, powered by a 201-hp electric motor and a 64.0-kWh battery pack. It's fair to say that this car is fast, with a 0-60 MPH acceleration time of just 6.4 seconds. Besides, the Kona Electric has a claimed range of 258 miles which is one of the best numbers on this list. The car can be charged on a 240-volt outlet, which is the best option for home charging, or at a DC fast-charging station. It comes with a touchscreen infotainment system that includes a 10.3-inch reconfigurable digital gauge display.
5
Chevrolet Equinox EV – $30,000 (est.)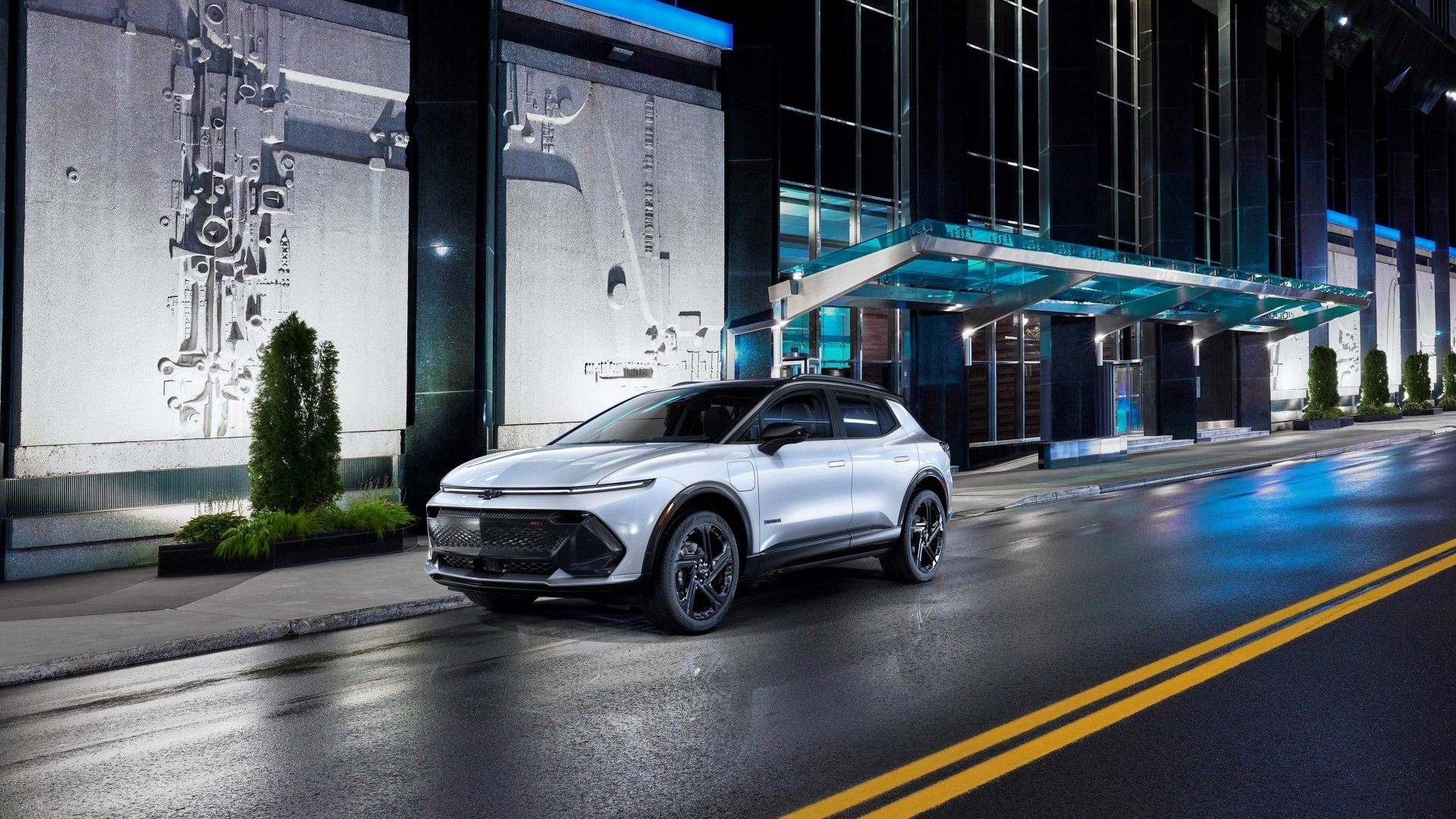 2024 White Chevrolet Equinox EV Parked In the Street
The upcoming Chevrolet Equinox EV is set to arrive in 2024 with a starting price of around $30,000 for the 1LT model and $34,000 for the 2LT. The front-wheel-drive Equinox EV comes with a 210-horsepower and has a small battery pack that provides an estimated range of 250 Miles, while the rest of the lineup has a larger battery pack that can offer up to 300 Miles of range. DC fast-charging capability is available on all models, with the ability to add 70 miles of range in just 10 minutes. The Equinox EV's interior boasts an 11.0-inch digital gauge display and touchscreen infotainment system included as standard. The 2LT model offers an optional larger 17.0-inch infotainment display, while the cargo capacity is slightly reduced at 57 cubic feet with the rear seats folded.
Related: Five Affordable EVs To Watch Out For Going Into 2023
4
Nissan Leaf – $29,135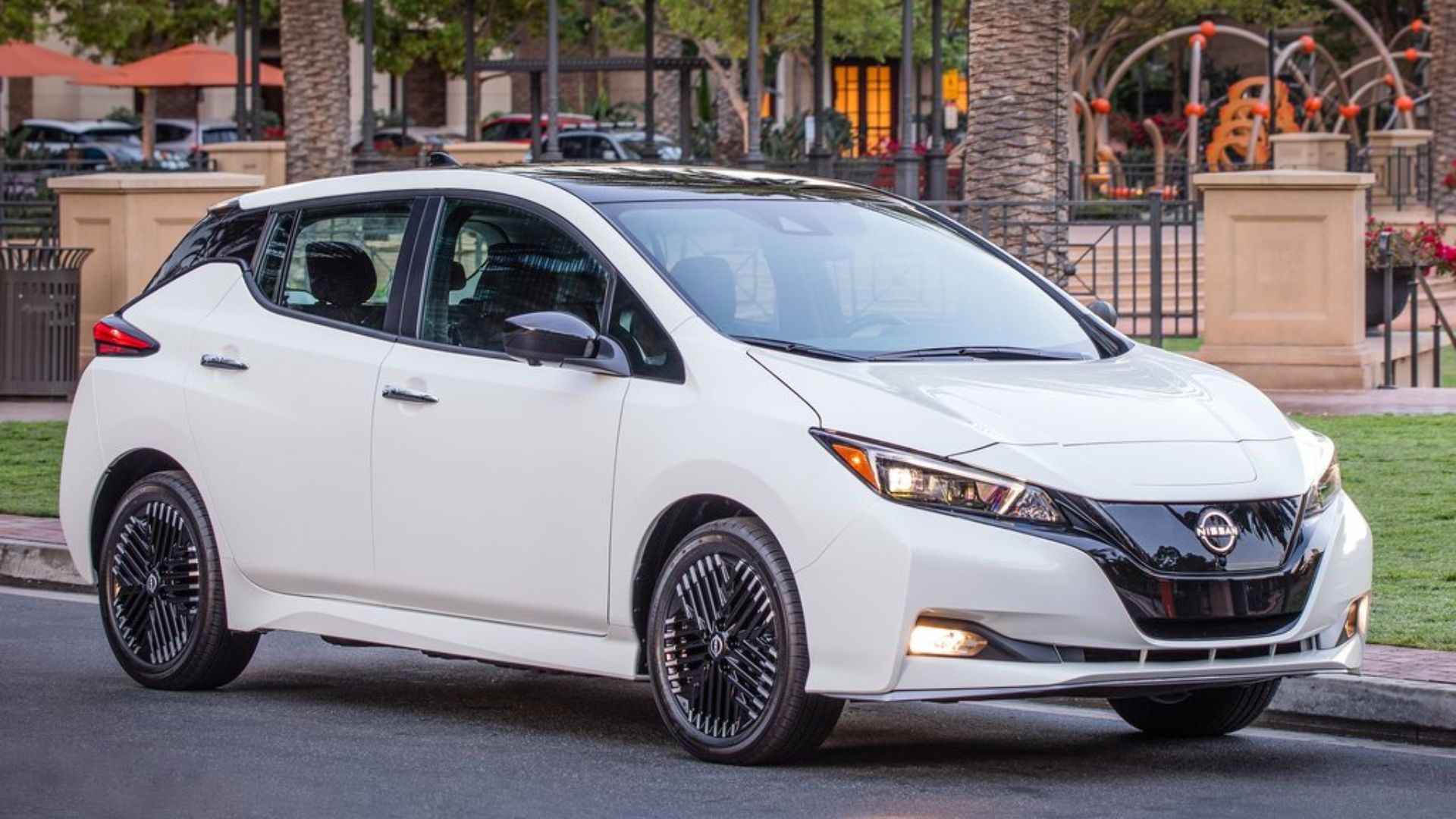 Three-quarter view of a white Nissan Leaf
The Nissan Leaf S is another affordable electric car option, priced at $29,135. Indeed, it doesn't have the same impressive range as some of its competitors, with a 40.0-kWh battery that provides 149 miles of range, but it still offers an efficient driving experience. The Leaf S is a front-wheel drive car with a 147-horsepower electric motor, which may not be as powerful as some other EVs but is still sufficient for most daily driving needs. The gauge cluster includes a large analog speedometer alongside a 7.0-inch digital readout that can be customized to display various information. The Leaf SV Plus is a more powerful version of the Leaf, with a 214-horsepower electric motor and a larger 62.0-kWh battery, but it exceeds the $35,000 price point.
3
Chevrolet Bolt EUV LT – $28,795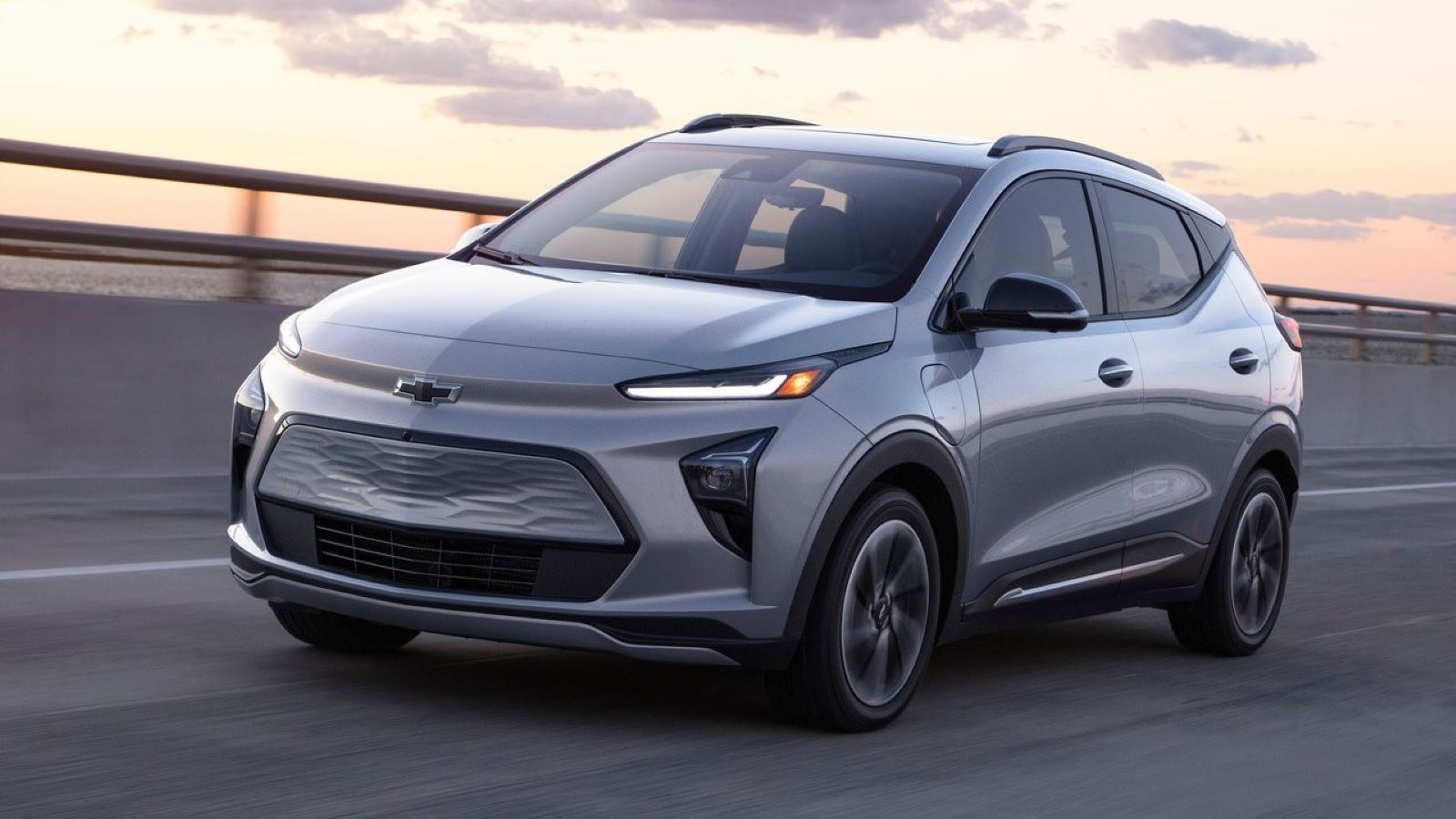 A silver 2023 Chevrolet Bolt EUV driving on a road
With a starting price of $28,795, the Chevrolet Bolt EUV LT trim is really affordable and provides good value for money. The Bolt EUV comes with a 200-horsepower electric motor and front-wheel drive, which offers a decent acceleration of 6.8 seconds to reach 60 mph. The Bolt EUV is equipped with a 65.0-kWh battery pack that provides a range of 247 miles, making it one of the best electric SUVs in this segment in this regard. The Bolt EUV is also capable of DC fast charging, which can provide up to 95 miles of range in just 30 minutes. The interior of the Bolt EUV appears stylish and well-designed, with a flat-bottom steering wheel, a push-button gear selector, and a large 10.2-inch infotainment touchscreen with integrated climate controls.
Related: The Most Reliable Electric Cars According To Consumer Reports
2
Chevrolet Bolt EV – $27,495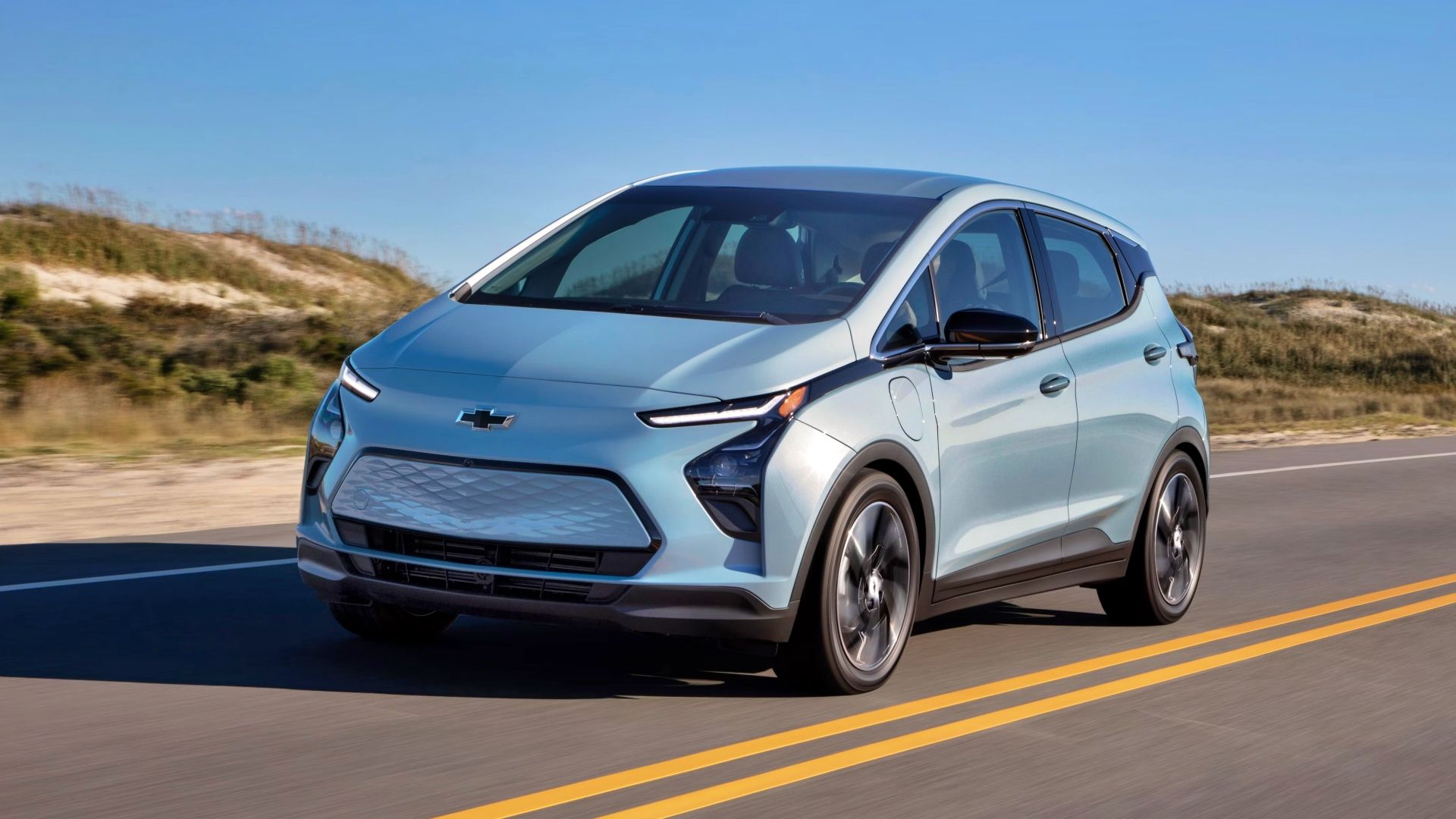 A front three-quarter action shot of a Chevrolet Bolt EV driving
The Chevrolet Bolt EV is the top contender in the market of electric cars under $35,000. As of 2023, the base version of the Bolt EV costs $27,495, while the 2LT trim is priced at $30,600 (Chevrolet has been steadily lowering the price of this car year after year). The Bolt EV's 1LT and 2LT trims offer an impressive range of 259 miles and the 2LT trim includes additional features like heated leather seats, a heated steering wheel, and a 360-degree camera. The car's electric motor delivers 200 horsepower and 266 pound-feet of torque to the front wheels, and the hatchback provides ample cargo space, with 17 cubic feet of room behind the rear seats and 57 cubic feet with the rear seatbacks folded flat.
1
Tesla Model 2 – Under $30,000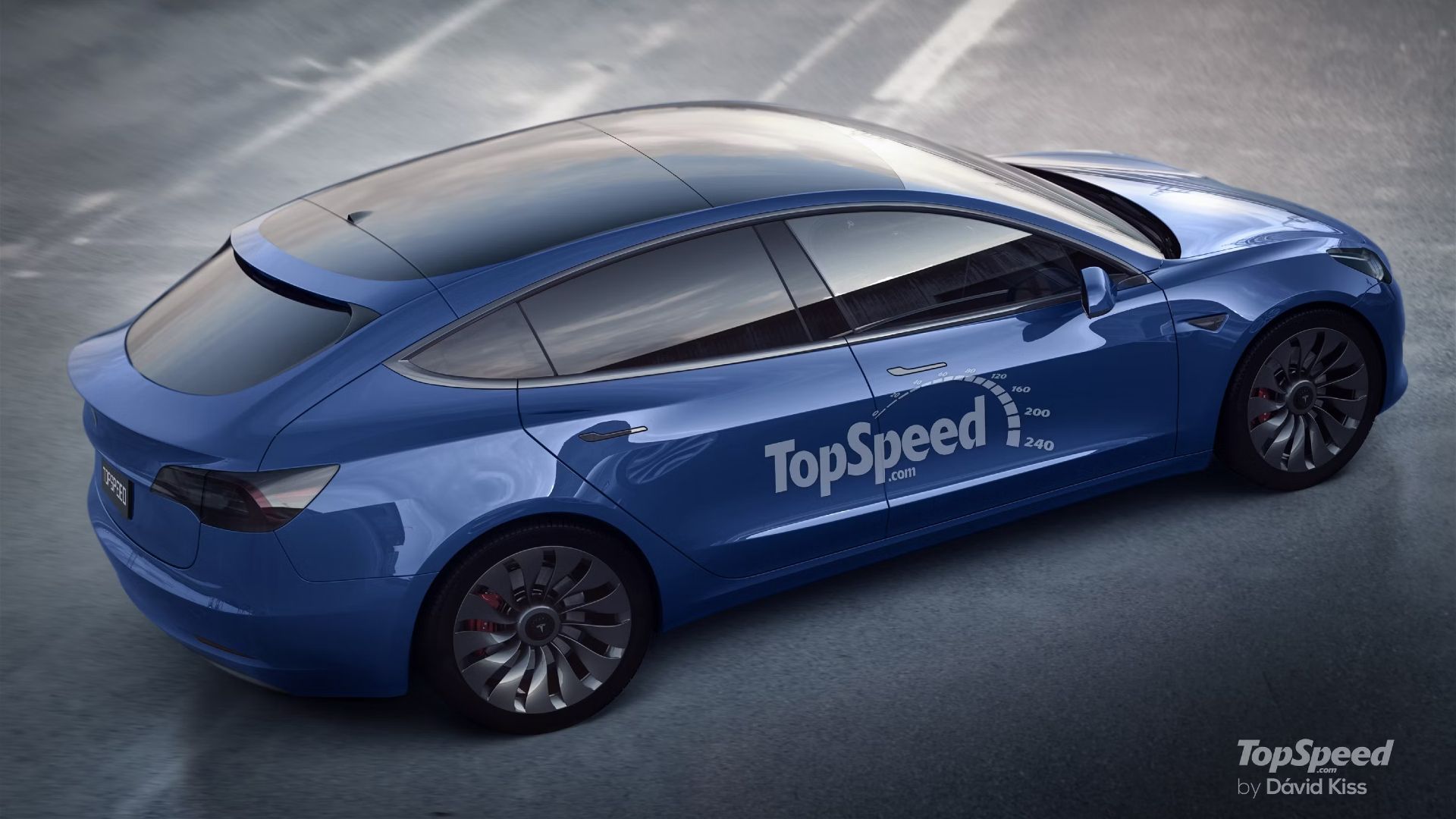 Rendering of a blue Tesla Model 3 Hatchback
A speculative and 'mythical' entry of sorts, but it will be a game-changer when it comes out. Tesla is known for its high-end electric vehicles, but the company has plans to release a more affordable option in the future, which is currently being called the 'Tesla Model 2' (although the official name has not yet been confirmed). The goal is to produce a car that is priced under $30,000, and potentially even under $25,000. While the specific details about the car are still under wraps, it is expected that the Tesla Model 2 will not have the same range as some of the company's more expensive models, but it will most likely be higher than the segment average. The car is expected to be a hatchback, and it will become the most accessible Tesla, surpassing the current entry-level Model 3. Knowing Tesla, it's most likely still some time away to see the launch of this car.