8-bit and 16-bit pixel art have a timeless charm. While some modern pixel art games will make players feel nostalgic because of their retro style, some expand on what the aesthetic can be in new ways. Pixel games prove time and time again that realistic-looking visuals aren't necessary to convey messages, stories, atmosphere, and emotions.
Pixel art is what defined video games in their early days, but it's still prevalent in games created in recent years. Here is a rundown of the best pixel games that any fan of this art style should play.
Updated April 15, 2023 by Mark Sammut: Every week seems to contain at least a couple of new pixel games; for instance, April has already blessed the world with Bio Prototype, Rusted Moss, Mega Man Battle Network Legacy Collection, and Lone Fungus. All these titles are attractive, but they do not quite land among the most visually impressive pixel art games of all time.
Only "modern" games will be highlighted, so classics like Chrono Trigger, Castlevania: Symphony of the Night, Street Fighter, and most GBA games will not be mentioned. Obviously, these masterpieces have beautiful pixel art.
Fraymakers
| | |
| --- | --- |
| Release Date | January 18th, 2023 |
| Platforms | Switch, PC |
Players that enjoy games like Rivals of Aether, Brawlhalla, and Super Smash Bros. will find themselves right at home with Fraymakers. This recent release features a cast of colorful (and wacky) characters crafted in a beautiful pixelated style. The art is bright and vibrant, with impressive detail, yet still maintains a retro feeling thanks to its pixelated edges. Currently, the roster is small and features only six characters, but developers plan to add more via the Early Access roadmap.
Players may see some familiar characters like Octodad (playable fighter), The Watcher (playable character from Slay the Spire), a Crewmate (an assist character from Among Us), Niko (an assist character from One Shot), and many more.
Pizza Tower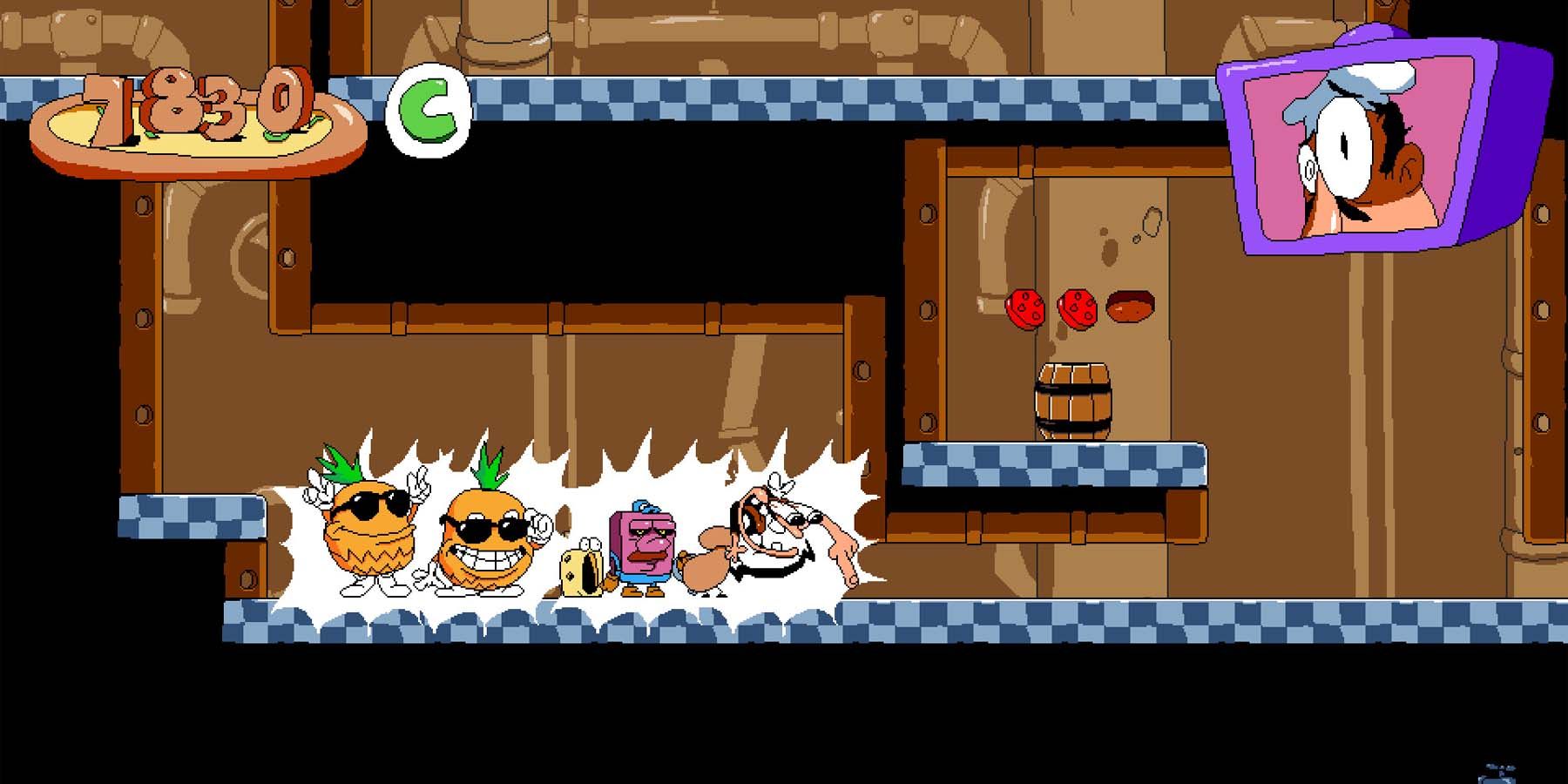 | | |
| --- | --- |
| Release Date | January 26th, 2023 |
| Platforms | PC |
The Wario series has had a cult following for some time thanks to the clever and engaging way it handled platforming. Like a mixture of Sonic the Hedgehog and Super Mario Bros., the Wario games were much wackier and a bit more eclectic than their flagship Mushroom Kingdom cousins. Unfortunately, Nintendo hasn't done much on the Wario front, specifically concerning the platforming releases. There has been a new Wario Ware release, but nothing to satiate the fans craving the iconic platforming gameplay.
Thankfully, there are still fans (and game designers) out there that are keeping the "style" alive, even if it's not the same Wario they know and love. Pizza Tower is a great addition to the platformer genre, featuring some amazing art and gameplay elements that feel right at home with Wario and the Earthworm Jim series. Those craving a traditional platformer that oozes a pixelated retro style need to put this release at the top of their list.
Triangle Strategy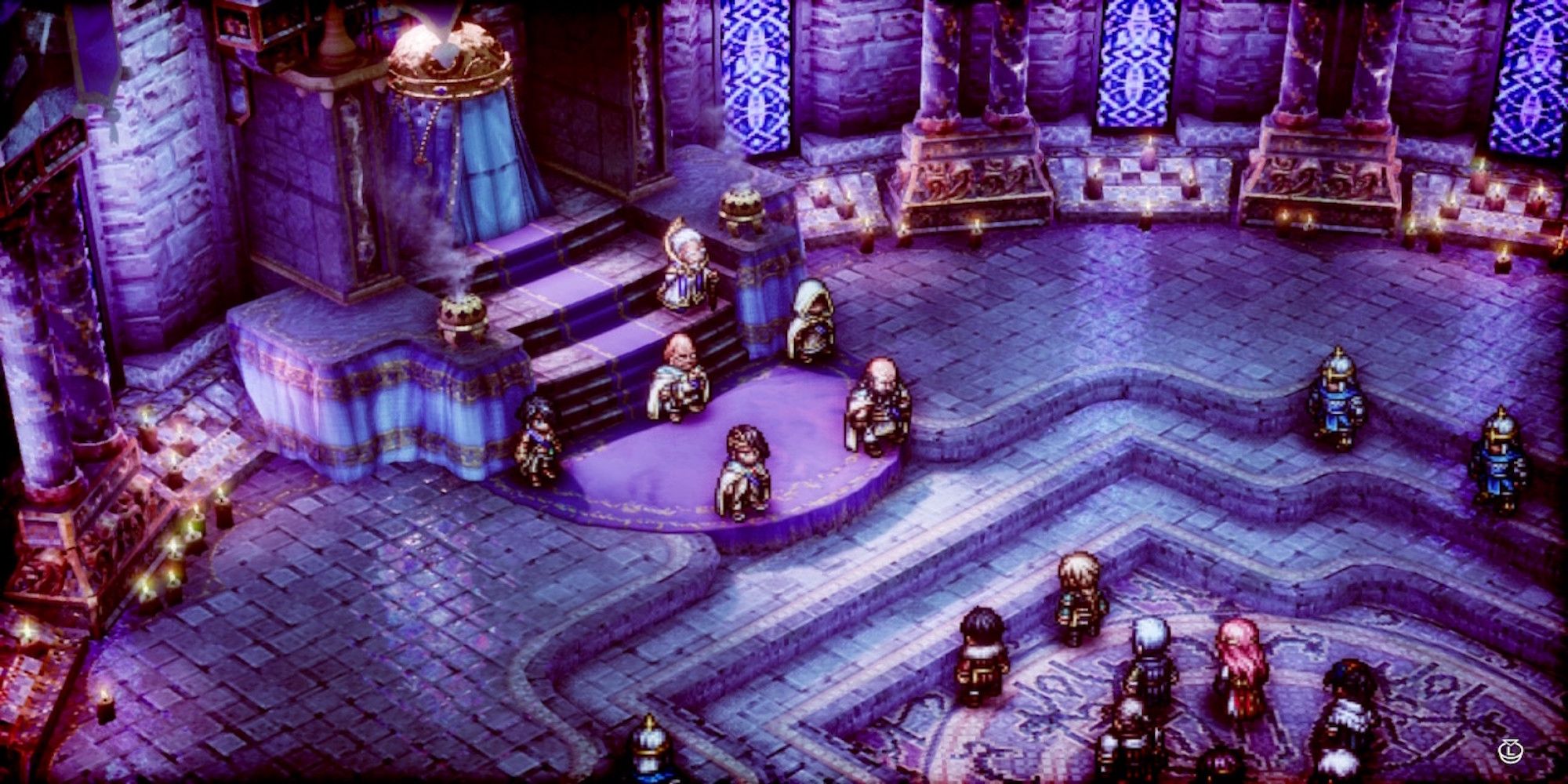 Square Enix has released quite a few new IPs in 2022, and Triangle Strategy is arguably the publisher's strongest release of the year. A turn-based tactics game inspired by classics such as Final Fantasy Tactics, Triangle Strategy tells a mature story revolving around a war stemming from a shortage of crucial resources. Narratively, this game is dense, both thematically and in terms of characters. The same can be said for the gameplay, which takes from the genre's classics while still forming its own style and voice.
RELATED: Triangle Strategy: Best Units To Promote
Triangle Strategy's pixel graphics are nothing short of awe-inspiring. While it might not have the same budget as some more mainstream Square Enix RPGs, this game features detailed character models and stunning locations. When it comes to pixel art, few releases compare to Triangle Strategy​​​​​.
Prodeus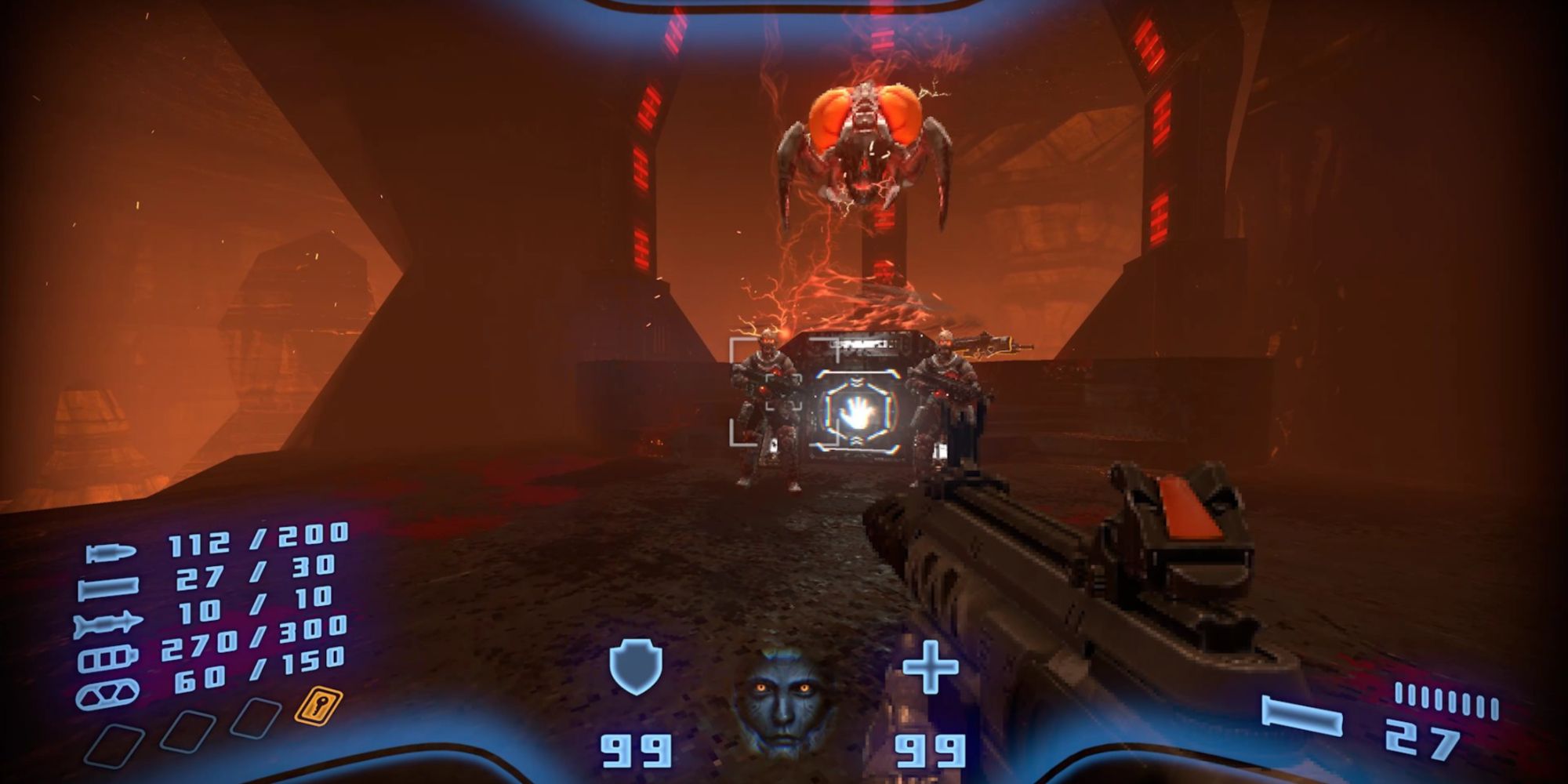 | | |
| --- | --- |
| Release Date | September 23, 2022 |
| Platforms | PS5, PS4, Xbox Series X/S, Xbox One, Switch, PC |
| Steam Link | Prodeus |
Pixel art is synonymous with 2D platformers and isometric adventure games that pay homage to the SNES era; however, exceptions do exist. Prodeus is a first-person shooter ripped right out of the '90s, particularly in terms of gunplay and level design. The main thing that separates this release from the crowd is its graphic style as there are not many FPSs that utilize pixel art.
This aesthetic allows Prodeus to honor its retro roots while simultaneously still coming across as a proper modern experience. Bounding Box Software, the developer behind the game, also included a range of graphic options so that players can tweak Prodeus' visuals to match their preferences.
Potion Permit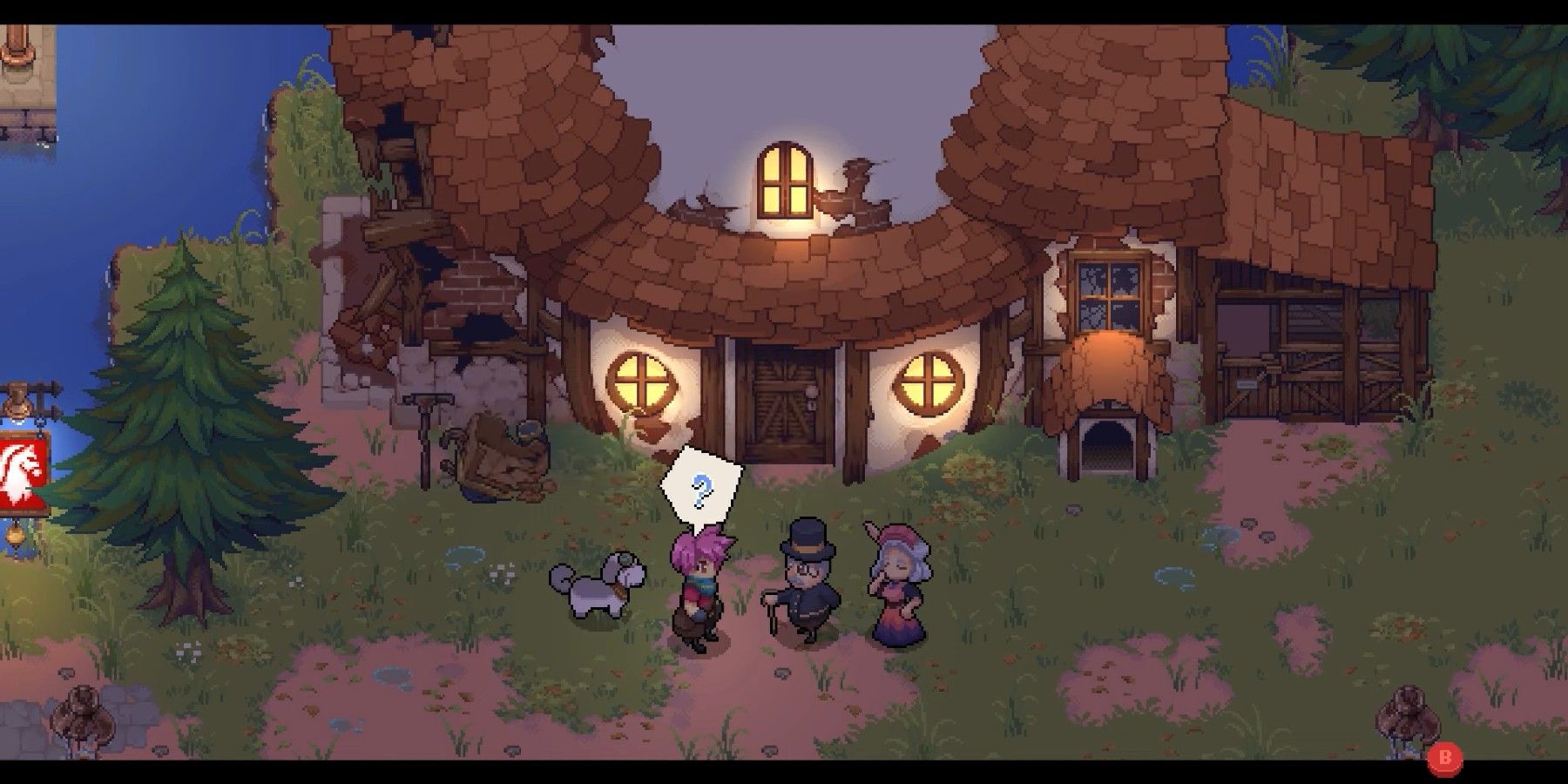 | | |
| --- | --- |
| Release Date | September 22, 2022 |
| Platforms | PS5, PS4, Xbox Series X/S, Xbox One, Switch, PC |
| Amazon Link | Potion Permit |
Life sims are hardly in short supply on modern consoles, but Potion Permit distinguishes itself by focusing on medicine rather than farming. Cast as a chemist sent to a village that is not receptive to outsiders, players will need to work extra hard to get in the good graces of their new home's citizens. This means completing quests, creating potions for all sorts of illnesses, scouring for resources by heading out of the village, and striking a few friendships.
Potion Permit is a fun life sim that does not offer much of a challenge, which is generally fine for the genre. Graphically, the game's pixel style is warm, detailed, and lively. The sim does a great job of ensuring each of the map's areas has a distinct flavor, and the same extends to the NPCs and enemies.
Teenage Mutant Ninja Turtles: Shredder's Revenge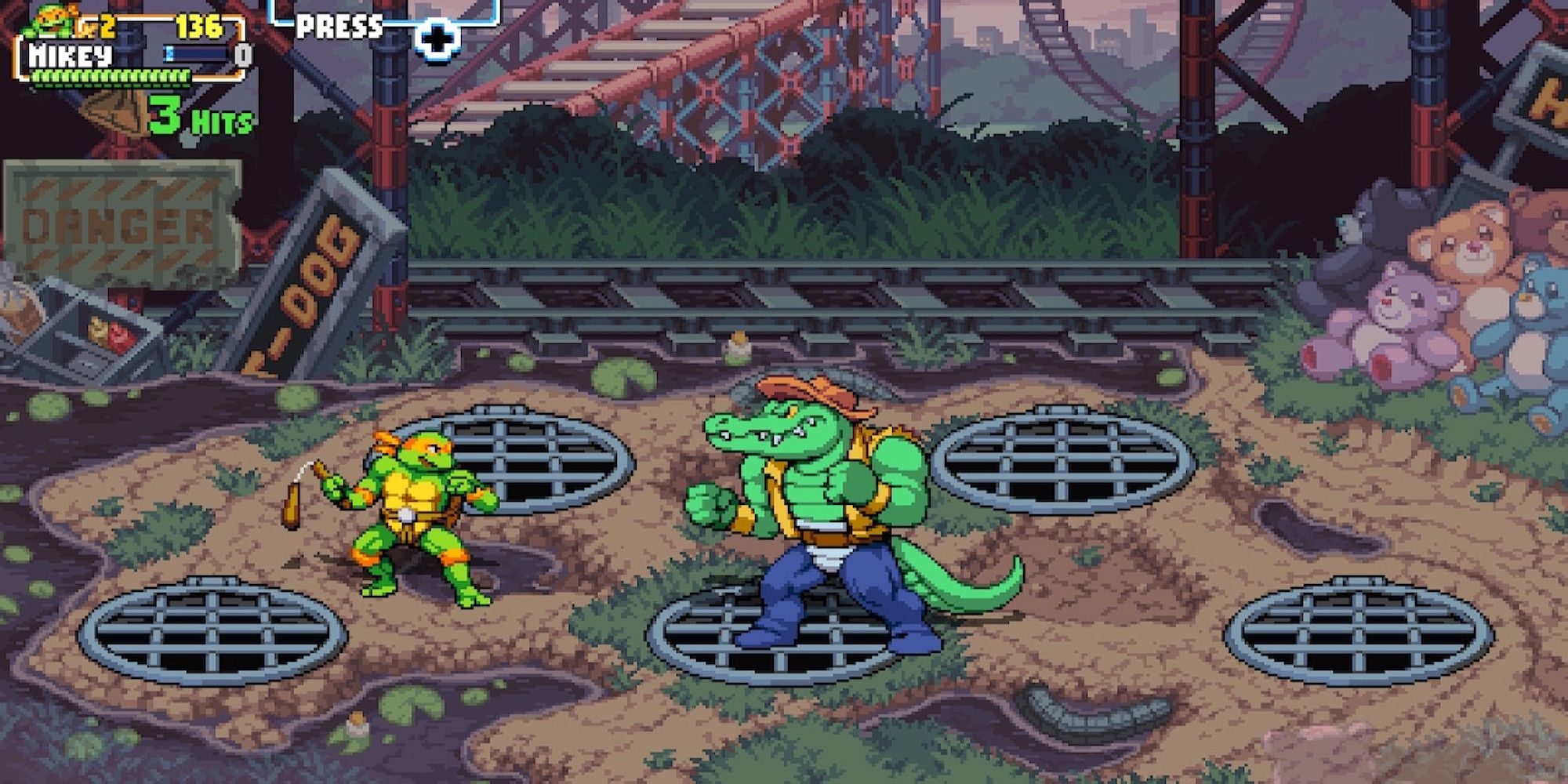 Tribute Games clearly knows its TMNT gaming history as Shredder's Revenge is not only a glorious throwback to the franchise's beat 'em up heyday but also chock-full of nods to previous games. With the Foot Clan looking to once again spread chaos across New York's streets, the Turtles are left with no choice but to head to the surface to deliver some justice. This time, they are accompanied by Master Splinter, April O'Neil, and Casey Jones.
RELATED: Easter Eggs Only True Fans Caught in TMNT: Shredder's Revenge
All the playable characters in Teenage Mutant Ninja Turtles: Shredder's Revenge are unique, coming with their own weapons and moves that set them apart from the crowd. The roster greatly expands the campaign's replay value since it encourages mastering each fighter. Shredder's Revenge makes splendid use of its pixilated graphics to craft a visual style that feels both nostalgic and modern.
Dave The Diver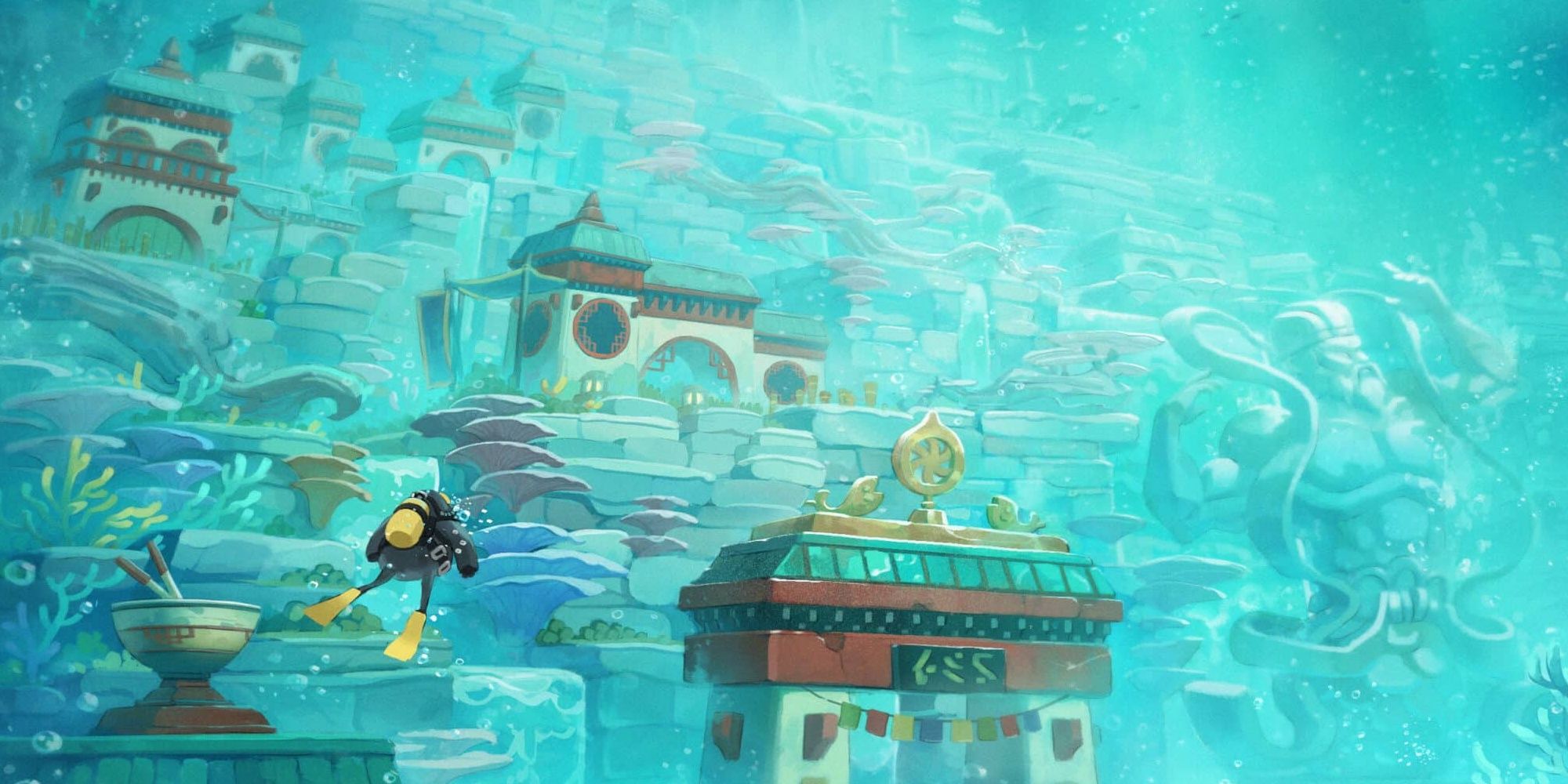 | | |
| --- | --- |
| Release Date | October 27, 2022 (Early Access) |
| Platforms | PC |
| Steam Link | Dave the Diver |
Dave the Diver blends exploration with running a business. Before he knows it, Dave finds himself managing a sushi restaurant while also having access to a lake overflowing with fish from all over the world. Consequently, the protagonist spends his day swimming through the lake's depths in search of delicacies to feed to that night's customers. This gameplay loop works incredibly well, mainly because the pixel game primarily focuses on catching rather than selling fish.
Dave the Diver matches a solid premise with lovely art that brings to life both the lake and the restaurant. While still in early access, the game has potential for greatness and is relatively polished compared to some of its in-development peers.
Octopath Traveler 2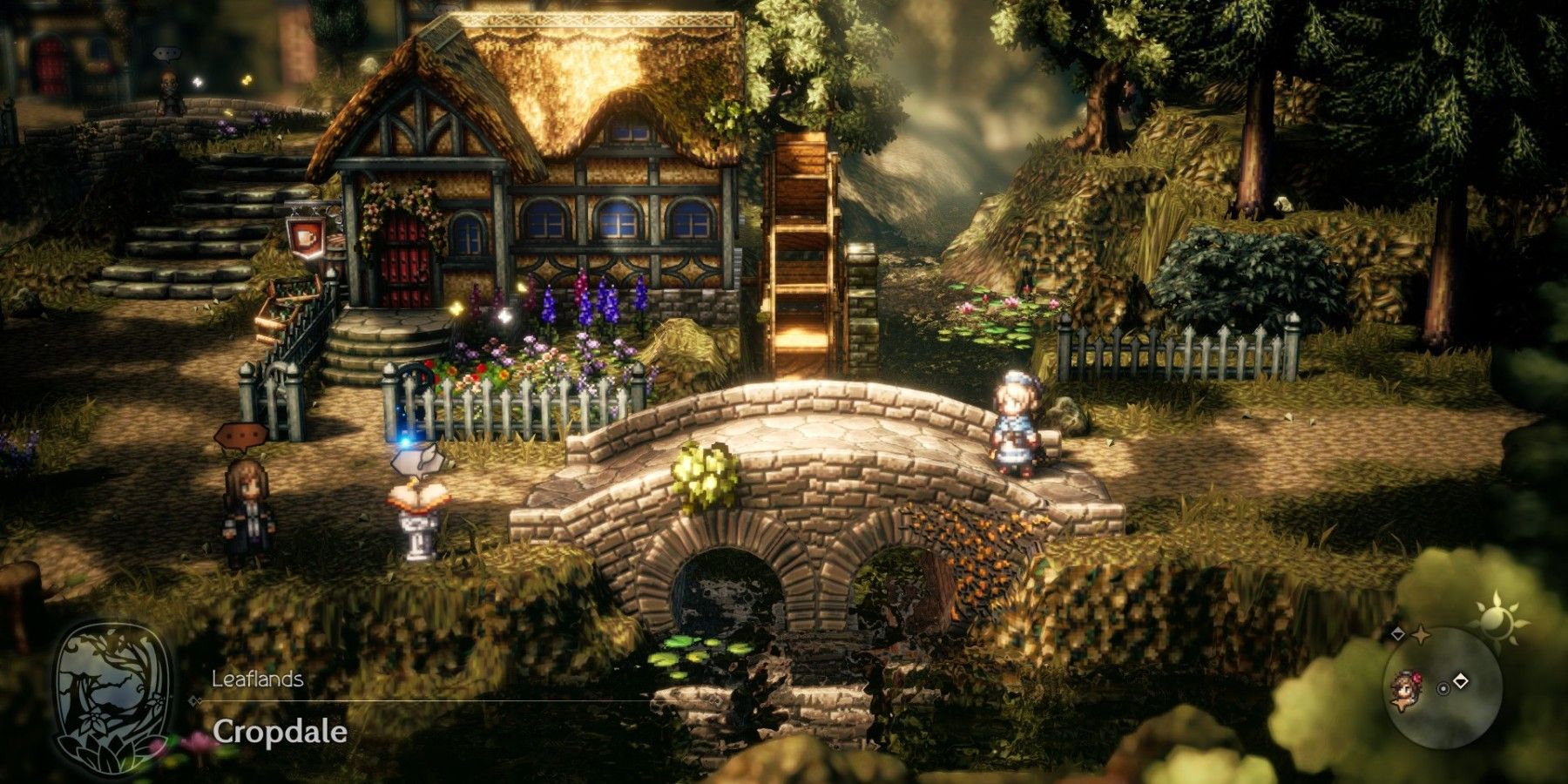 | | |
| --- | --- |
| Release Date | July 13, 2018 |
| Platforms | Nintendo Switch, PC, PS4, PS5 |
| Amazon Link | Octopath Traveler 2 |
Square Enix's Octopath Traveler was released in 2018 and served as a throwback to old-school turn-based JRPGs, albeit with a twist. The game follows eight protagonists as they go on disconnected adventurers. While they act as party members during their companions' stories and interact together to an extent, their stories are standalone.
RELATED: Octopath Traveler 2: Best Support Skills, Ranked
Octopath Traveler 2 largely sticks to the same formula, but it does alter a handful of things along the way. Once again, the game features eight playable characters, all of whom are the protagonists of their own storylines. Players are given the freedom to pick who they want to start with as well. While the franchise's structure is not for everyone, Octopath Traveler is undoubtedly a polished experience, both visually and mechanically. The turn-based combat adheres to the past while still incorporating modern conventions; meanwhile, the game's pixel art is nothing short of stunning.
Core Keeper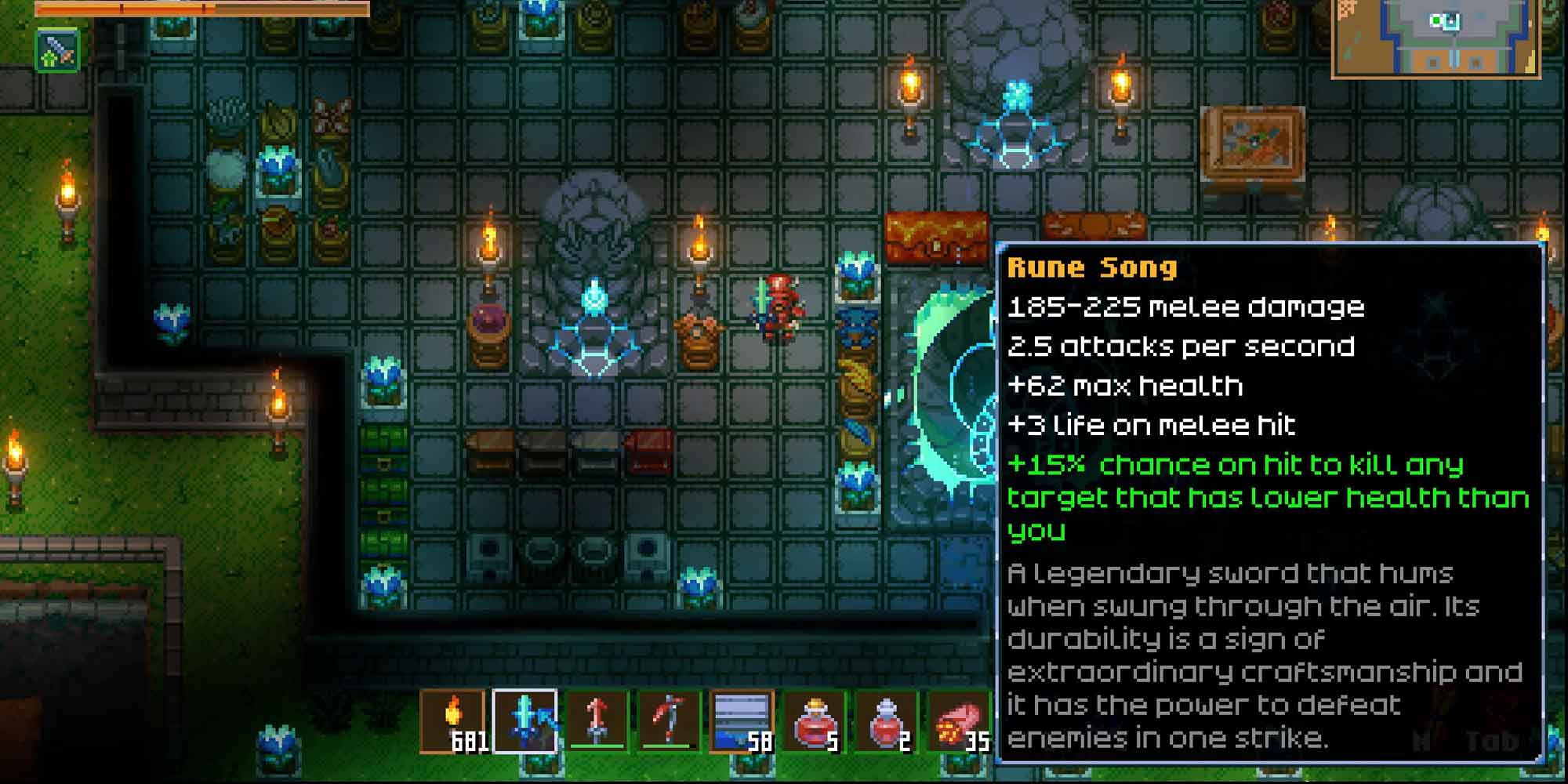 | | |
| --- | --- |
| Release Date | March 8, 2022 (Early Access) |
| Platforms | PC |
| Steam Link | Core Keeper |
Survival sandbox games are nowadays quite commonplace, and yet the genre has yet to start overstaying its welcome. Core Keeper gives players some mining tools, drops them in an underground cavern, and then cuts them loose. As always, the goal is to build a base, craft or find superior items, accumulate resources like food, and mine pathways to reach new areas, find bosses, or create shortcuts.
All these ideas are tried and tested components of the survival sandbox experience, but Core Keeper keeps things fresh through its unique presentation and progression. While only in early access, this release is one of the best pixel graphics games of 2022 so far.
To The Moon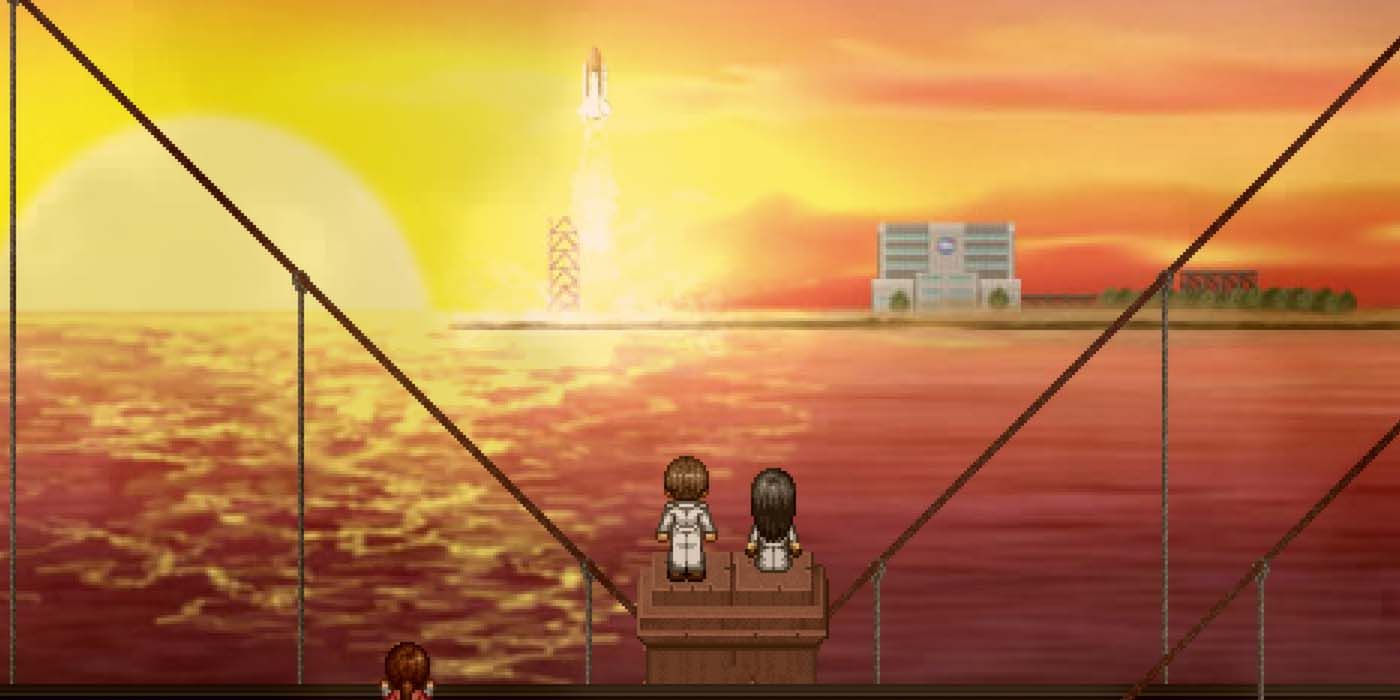 | | |
| --- | --- |
| Release Date | November 1, 2011 |
| Platforms | Nintendo Switch, PC, Mobile |
| Steam Link | To The Moon |
There are approximately a billion RPG Maker games, so a project needs to be extra special to stand out from the plethora of (good) titles out there. To the Moon breaks away from its RPG roots by opting against the use of a combat system, prioritizing puzzles and story progression above everything else. Later on, To the Moon received a Unity facelift, and it looks better than ever now.
Atmospheric and heartfelt, To the Moon does what it sets out to do very well. Its pixel art hits a sweet spot between (relative) realism and dream-like fantasy.
Vampire Survivors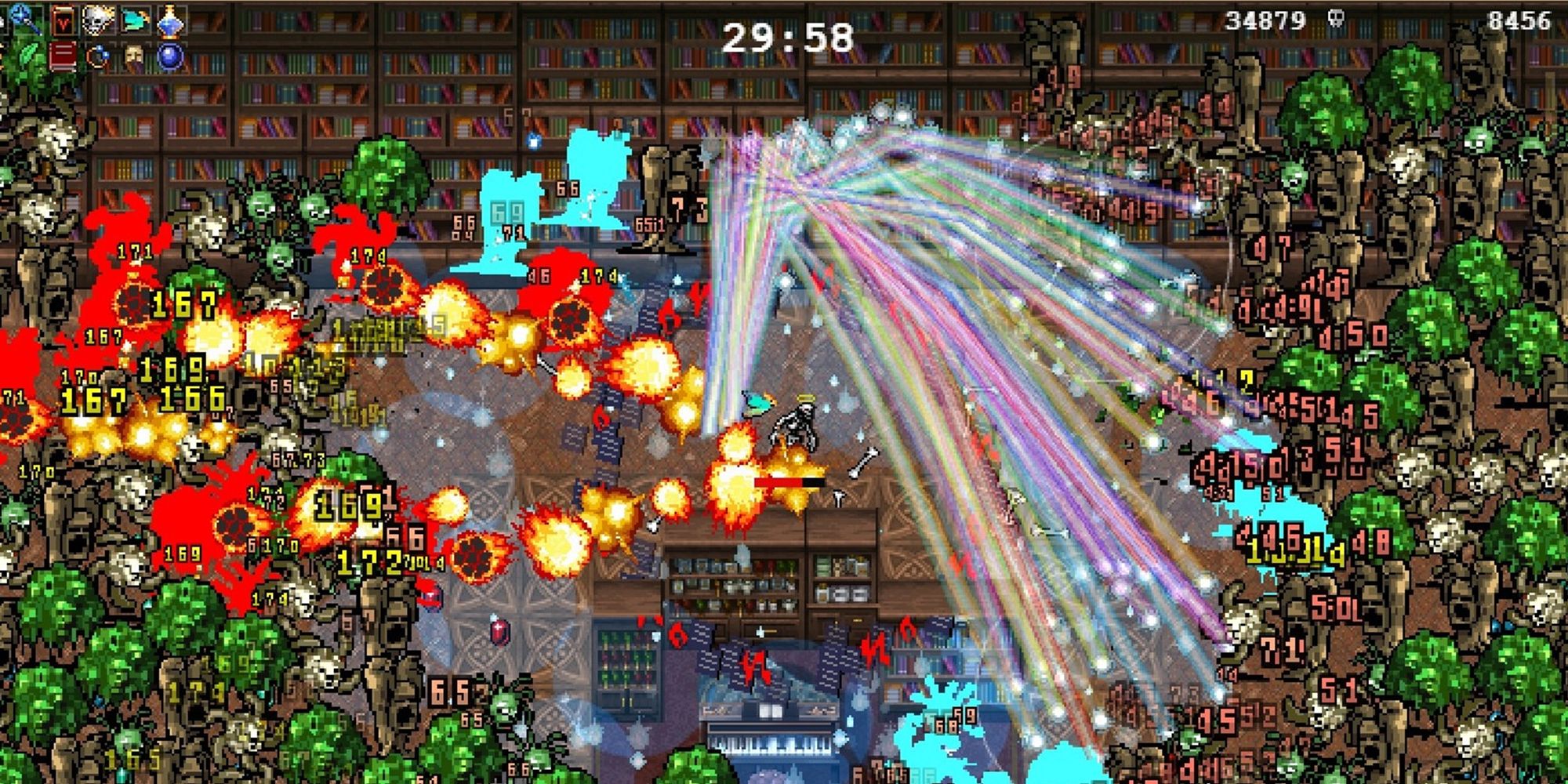 OK, Vampire Survivors is hardly the most visually stunning pixel art game on the market; in fact, it looks quite simplistic for the most part. However, this title gets by comfortably on its gameplay and replayability. After picking a character, players take on wave after wave of enemies, a process that rewards them with new items and survivors to use for future playthroughs.
RELATED: Vampire Survivors: Every Character, Ranked By Their Difficulty
Even as the screen fills with destruction and mayhem, Vampire Survivors rarely becomes frustratingly overwhelming, so death typically just fuels a new restart. The combat is deceptively deep as well, with each character requiring considerable time investment to master.
Boneraiser Minions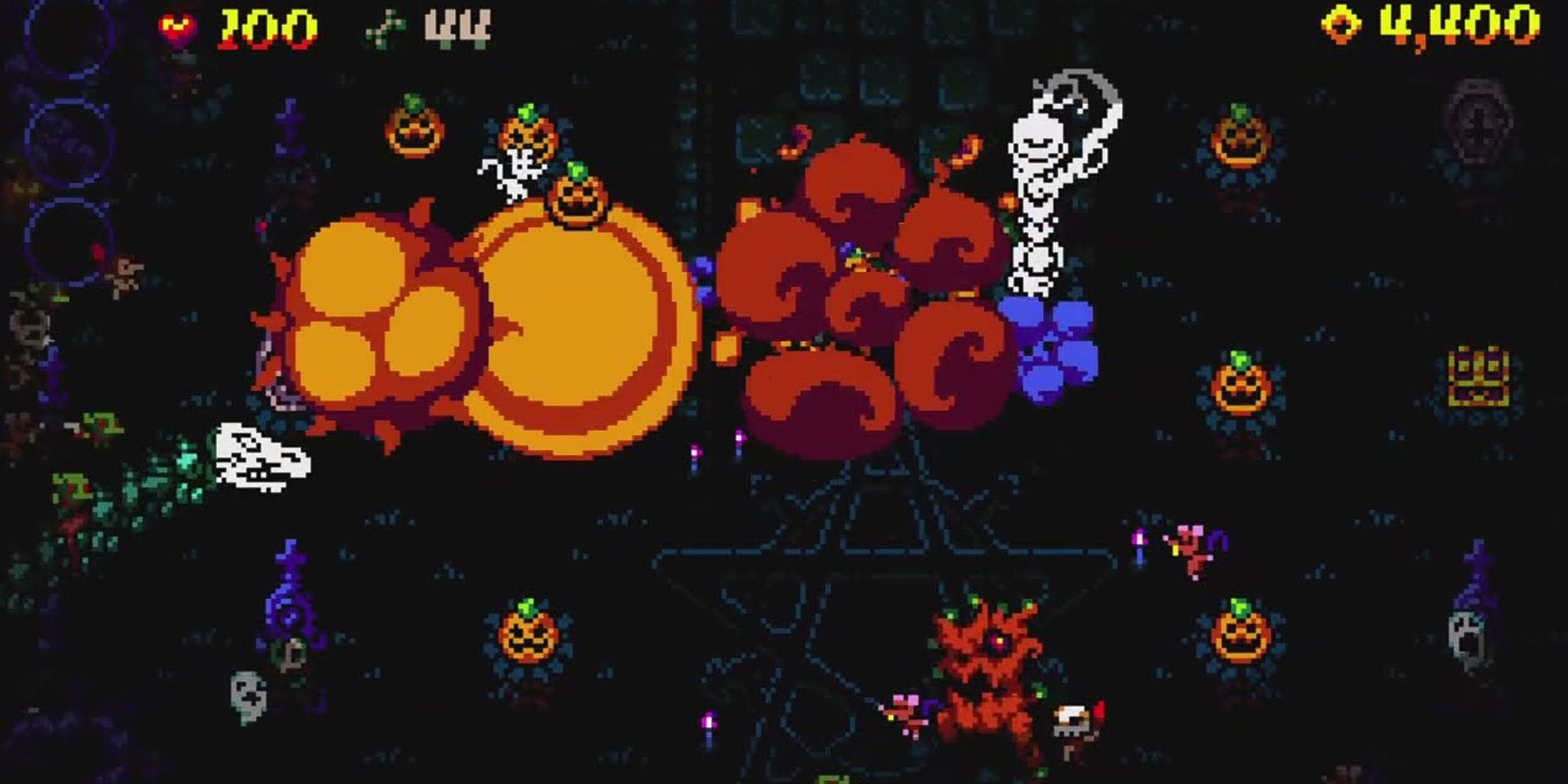 Boneraiser Minions follows in the footsteps of Vampire Survivors, and it is not the only indie project to burst into existence following that game's success. However, it is among the best iterations of this roguelike subgenre's formula. As is the case with these types of games, the goal is to survive as long as possible while surrounded by hordes of enemies; in this case, players take charge of a Boneraiser who is trying to stay out of arm's reach of armies of heroes. In service of this task, they must summon minions, who come in a wide range of classes and fight independently.
Visually, Boneraiser Minions features character models and backgrounds that are fairly simple, which makes sense since the game tries to fill the screen with as much chaos as humanly possible. In the midst of a fierce war, the battlefield will be filled with all sorts of ghouls, warlocks, doppelgangers, pumpkin heads, and vomiters. A Boneraiser can also execute spells that are usually flashy and satisfying.
Unpacking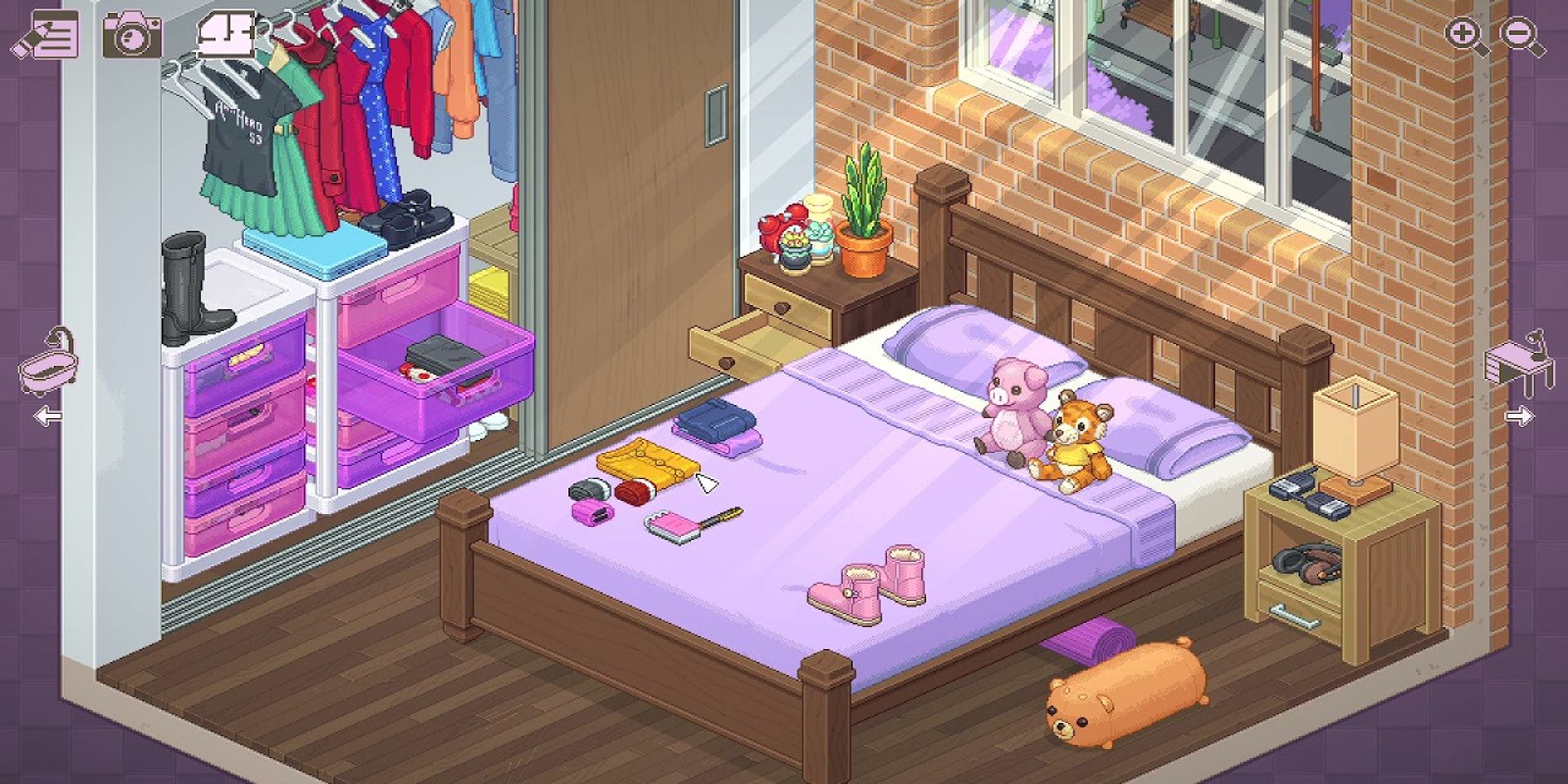 | | |
| --- | --- |
| Release Date | November 2, 2021 |
| Platforms | PS5, PS4, Xbox Series X/S, Xbox One, Nintendo Switch, PC |
| Steam Link | Unpacking |
As anyone familiar with the process can attest to, there is nothing relaxing or especially enjoyable about moving to a new place. Even if the destination is an upgrade, the act of moving is still stressful, time-consuming, and frustrating. Somehow, Unpacking transforms this headache into a therapeutic experience, one that has a subtle but impactful emotional core.
In each of the campaign's eight levels, players must unpack the unseen protagonist's boxes, setting them up for the next chapter of their lives. Through this procedure, Unpacking reveals information about the character's life, personality, struggles, and ambitions. While an acquired taste, this title is one of the best pixel games of the last few years.
Hyper Light Drifter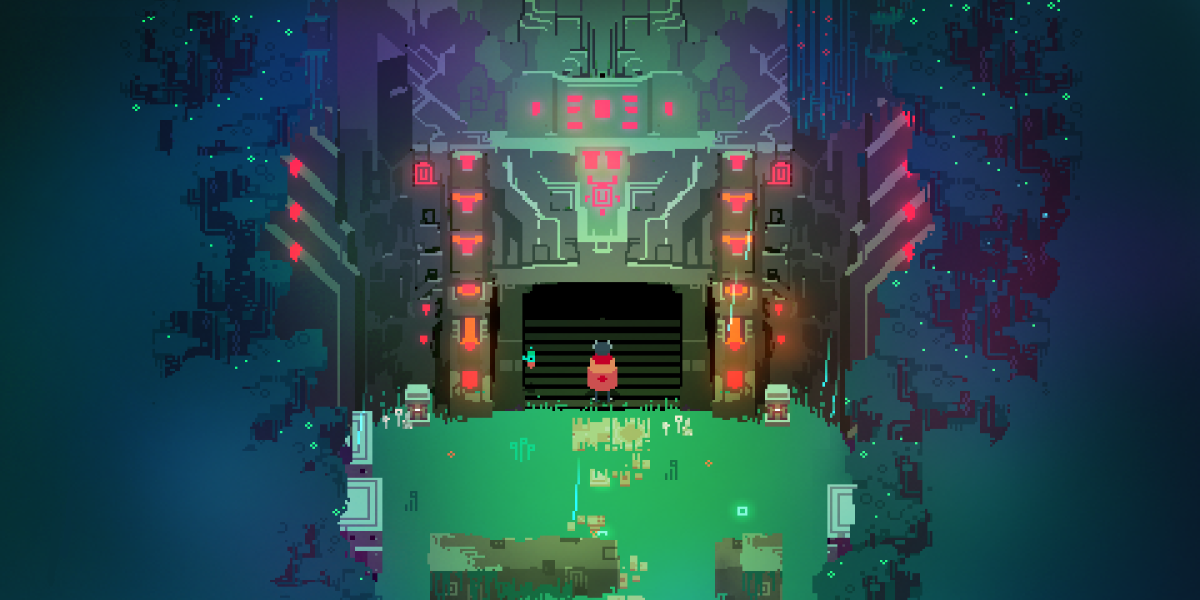 | | |
| --- | --- |
| Release Date | March 31, 2016 |
| Platforms | PS4, Xbox One, Nintendo Switch, PC, iOS |
| Steam Link | Hyper Light Drifter |
Hyper Light Drifter is visually captivating, with its 16-bit style and vibrant colors. The main character, the Drifter, is overcome with a tormenting illness. To find a way to calm this illness, the Drifter must explore the lands of Buried Time. The game doesn't have any words, but the environment created by the pixel art lets players interpret the story.
RELATED: Indie Games That Take A Long Time To Beat (& How Long They Take)
This game encourages players to explore its beautifully created world filled with secrets and various paths. Fighting is easy to learn, but it will take time to fully grasp. Besides, the heart-pounding battles against enemy hordes and tough bosses do feel gratifying.
The Messenger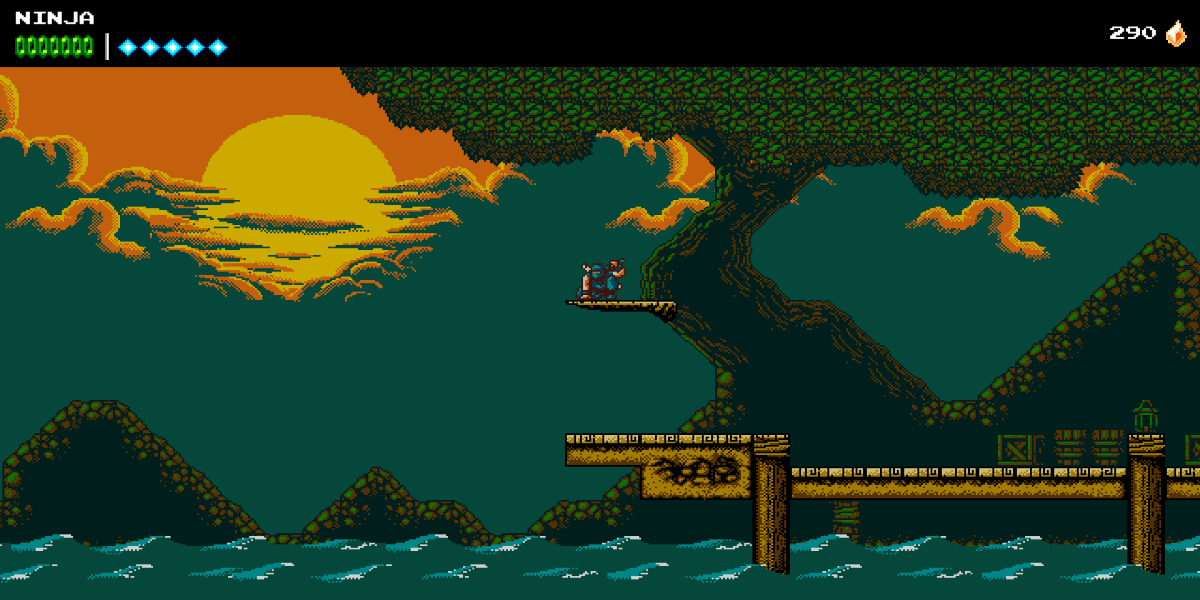 | | |
| --- | --- |
| Release Date | August 30, 2018 |
| Platforms | PS4, Xbox One, Nintendo Switch, PC |
| Steam Link | The Messenger |
The Messenger is an action platformer about a ninja who must travel through dangerous lands to deliver a scroll that will save his clan. The game uses pixel art in an exciting way. It starts as an 8-bit adventure, but as the story delves into time travel, it turns the game into 16-bit. The Messenger truly captures the spirit of classic retro games.
Although it starts off with basic controls, new abilities can be unlocked to fight off villains and to make platforming a bit easier. Collectibles, called the Time Shards, allow for character upgrades as well. Even though the situation is dire, the game still holds a great sense of humor which makes it more entertaining.
Bonfire Peaks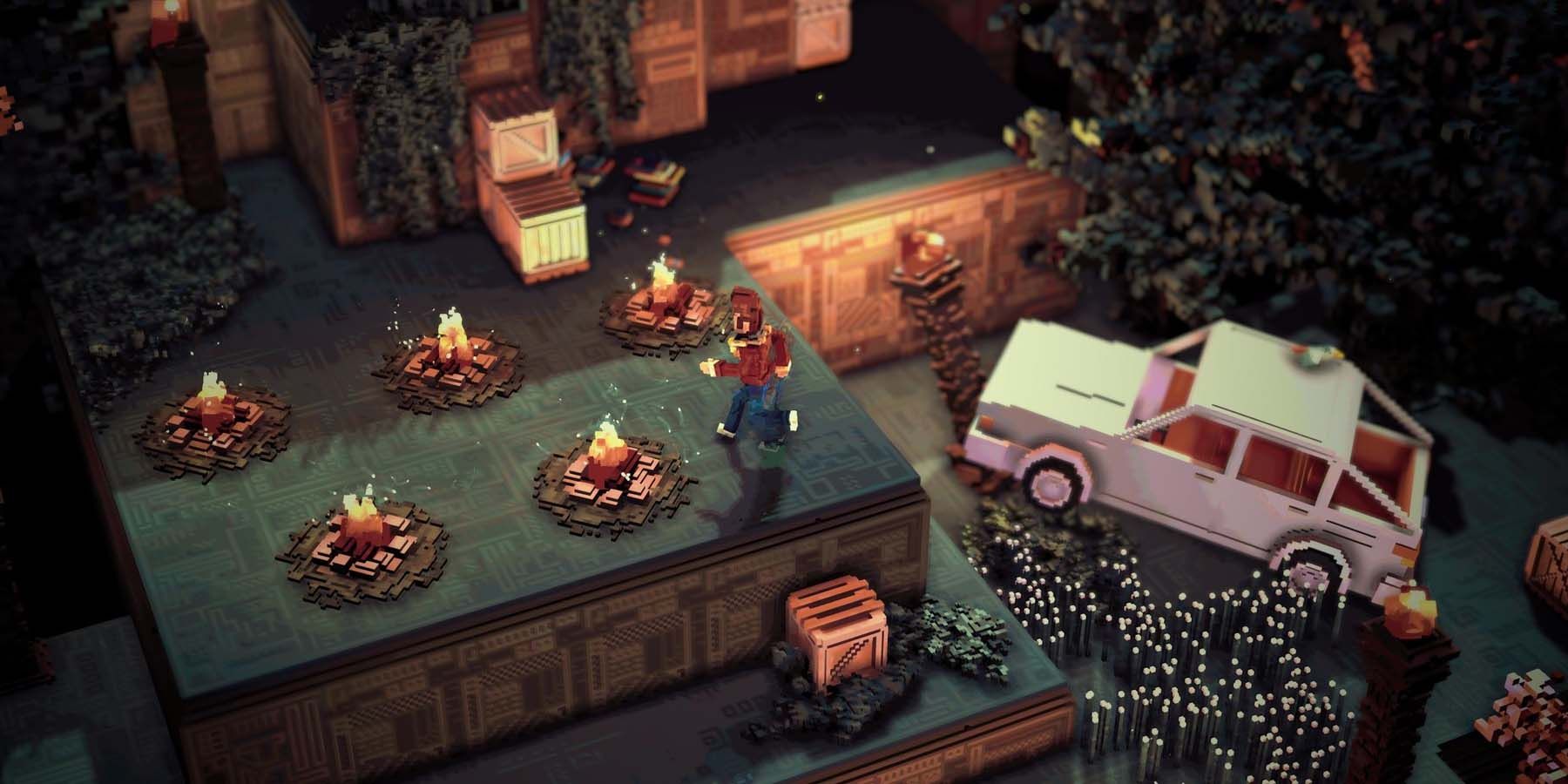 | | |
| --- | --- |
| Release Date | September 30, 2021 |
| Platforms | PS5, PS4, Nintendo Switch, PC |
| Steam Link | Bonfire Peaks |
Bonfire Peaks is a puzzle game about guiding a character through a forest as they seek to burn boxes of their belongings. As players progress through the simultaneously pretty and intimidating setting, the puzzles will gradually grow more difficult as new mechanics are thrown in that demand flexible thinking to solve.
The solutions are rarely obvious and if someone's train of thought barrels down an incorrect path, the puzzles might even seem indecipherable. Bonfire Peaks is a must-play for puzzle and pixel art fans.
Eastward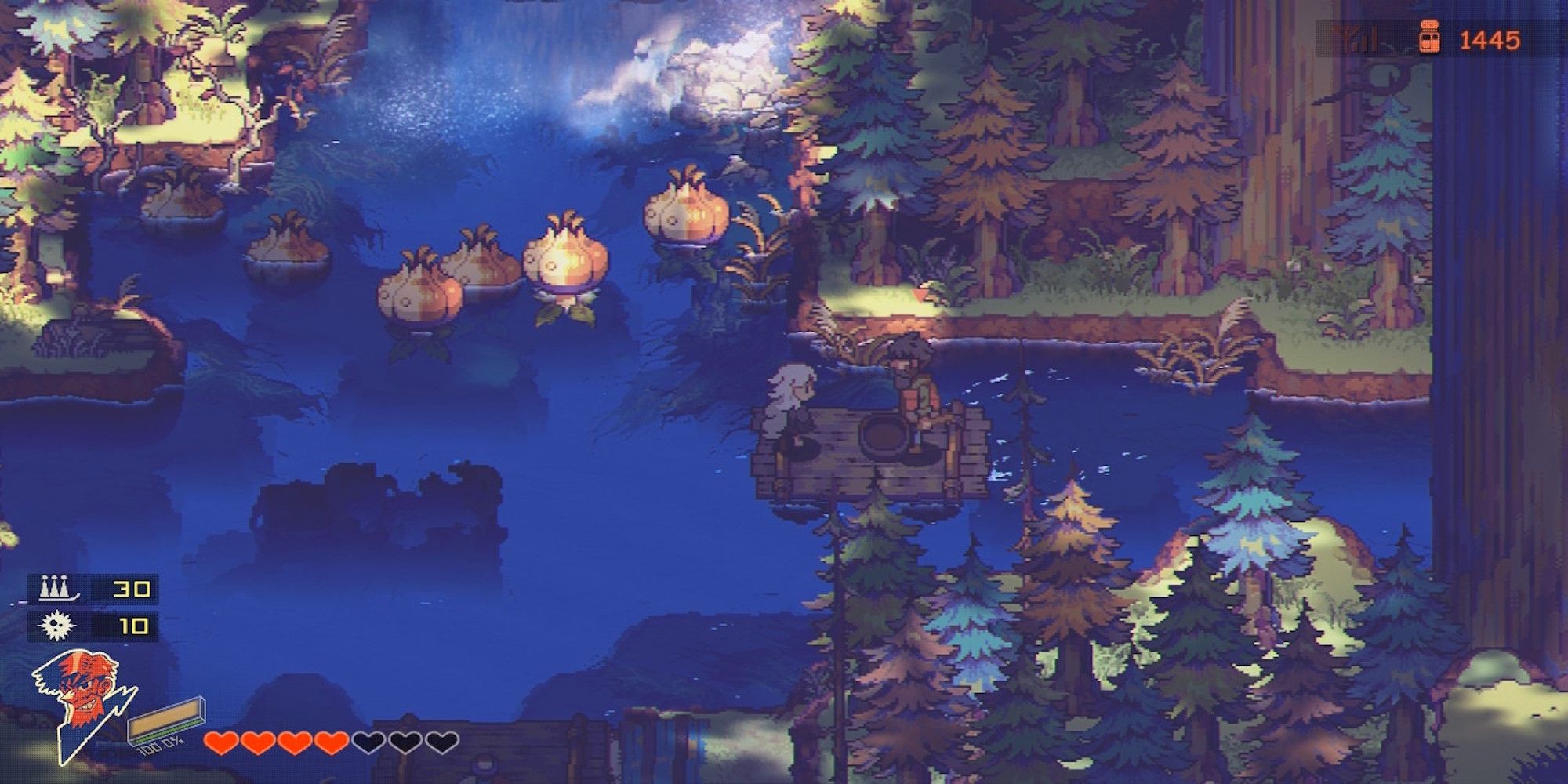 | | |
| --- | --- |
| Release Date | September 16, 2021 |
| Platforms | Nintendo Switch, PC |
| Amazon Link | Eastward |
Pixpil's Eastward is an impressive indie game that guides players through an immersive journey set in a fantastically detailed world. The story centers around John, a mute but strong man, and Sam, a bright-eyed and energetic young girl. Born and raised in an underground community, they venture into the outer world to learn that everything they believe is not quite right.
RELATED: Things We Wish We Knew Before Starting Eastward
With a gripping narrative, great writing, exquisite visuals, and memorable side characters, Eastward is a haunting delight. The gameplay is serviceable enough for what the pixel game is trying to do and, most importantly, doesn't detract from the story.
Tactics Ogre (Or Reborn)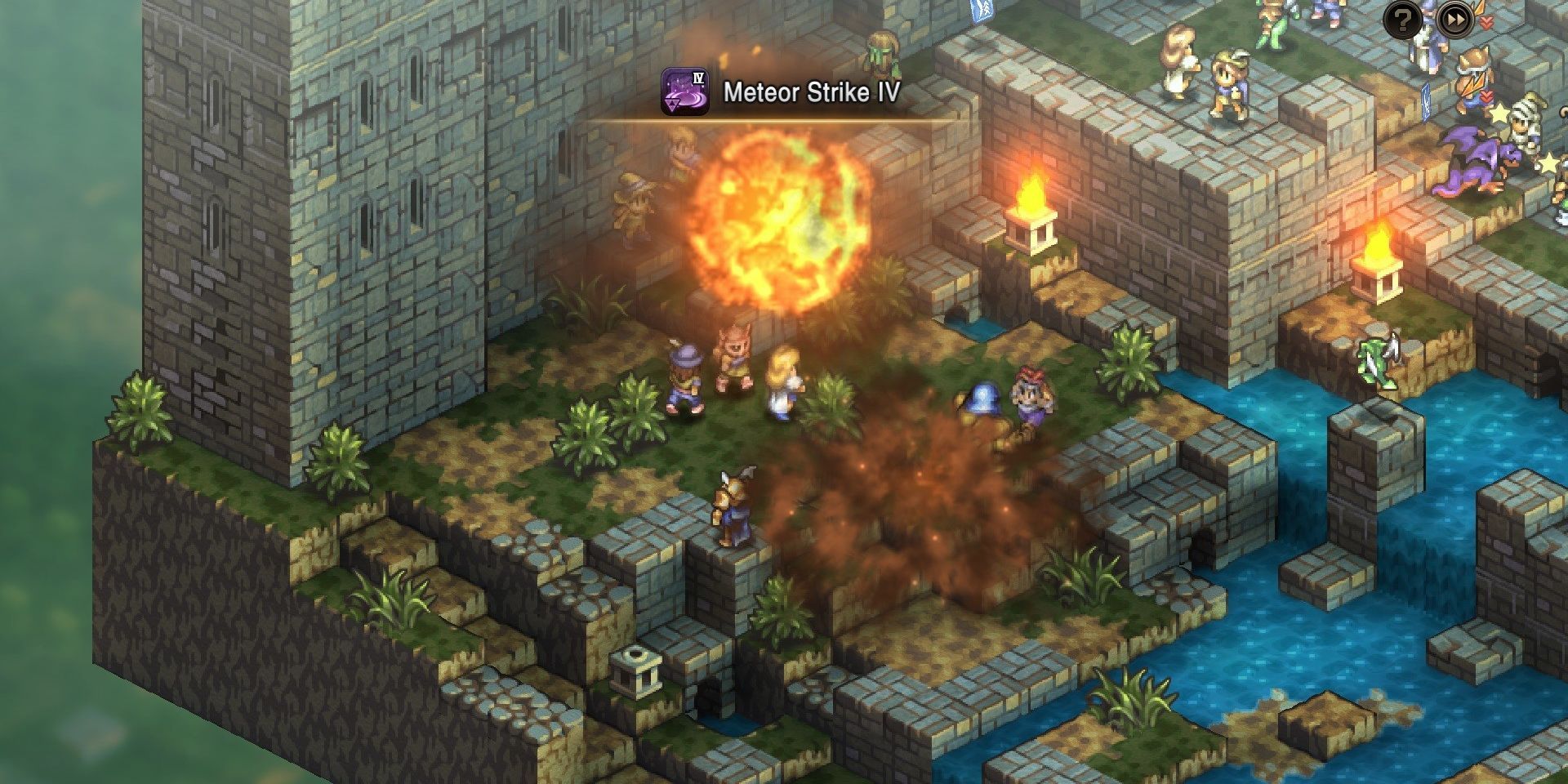 Tactics Ogre: Let Us Cling Together sits among the greatest tactical RPGs of all time. Originally released for the SNES, Saturn, and PS1, the game eventually earned a 2010 remake for the PSP, which was then used as a base for 2022's Tactics Ogre: Reborn. All iterations of the project are fantastic in their own right.
While they do suffer from some dated mechanics, the older incarnations' pixelated graphics have generally aged well, provided they are played on an era-appropriate screen. Tactics Ogre: Reborn smooths out the visuals to make them compatible with modern displays, a decision that did attract some criticisms from long-time fans.
Omori
| | |
| --- | --- |
| Release Date | December 25, 2020 |
| Platforms | PC. In development for Nintendo Switch, PS4, and Xbox One. |
| Steam Link | Omori |
Omori has all the makings of an indie pixel games masterpiece, even if the title hasn't yet managed to reach the same level of exposure as an Undertale or Stardew Valley. Made in RPGMaker, Omori combines pixel and hand-drawn art to create stunning and imaginative landscapes that are equally as likely to charm or terrify players.
While the visuals might not always make it apparent, Omori is predominantly a psychological horror game. A group of children find themselves exploring the dreams of Omori, a boy suffering from serious trauma that he can't deal with directly. The indie game touches upon a number of mature themes such as depression and grief, all of which are handled with sensitivity and nuance.
Technically, Omori isn't purely a pixel game, as it incorporates other art styles. However, they complement each other quite splendidly and combine so they can echo the emotional beats hit by the narrative.
Enter The Gungeon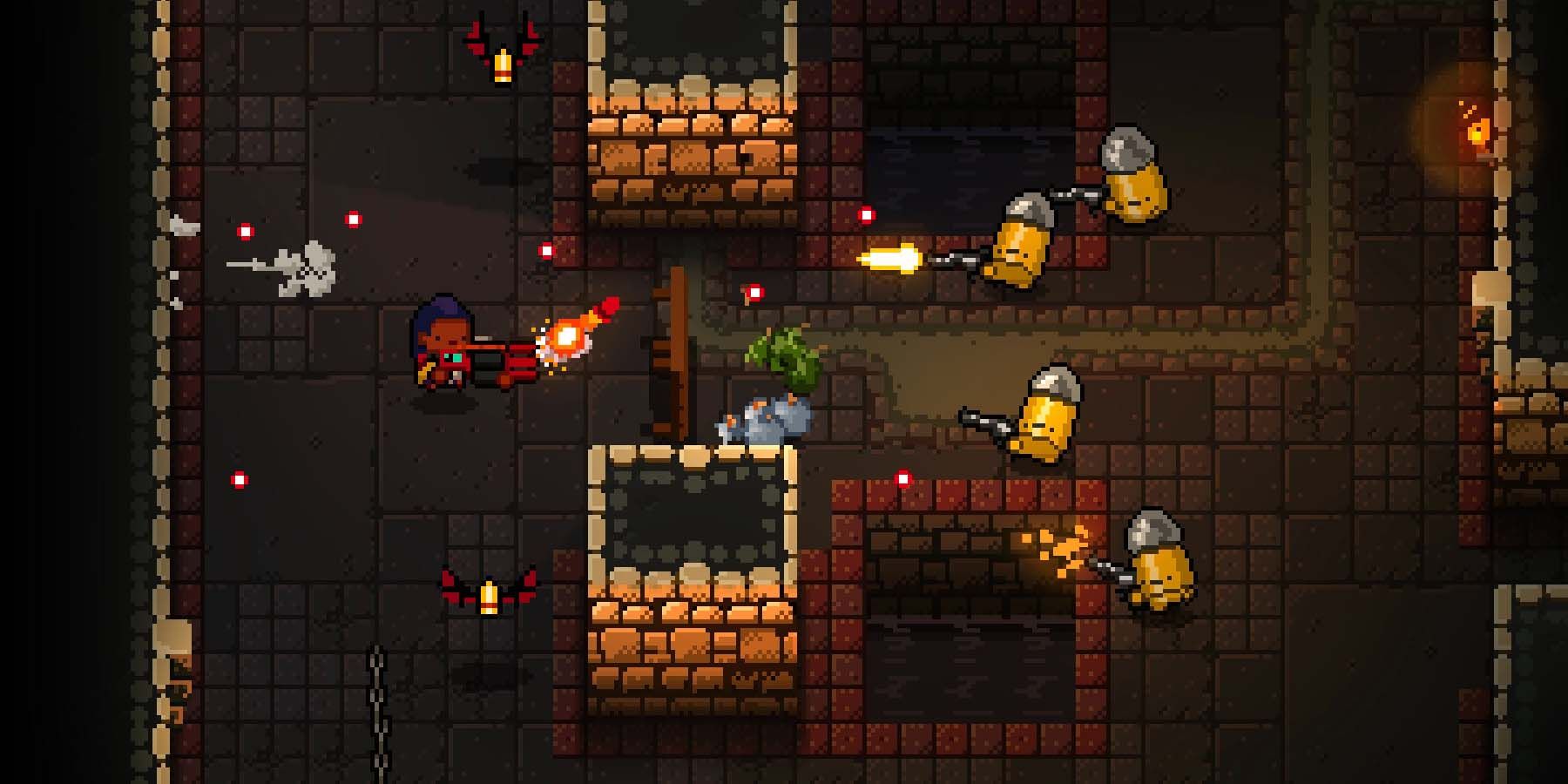 | | |
| --- | --- |
| Release Date | April 5, 2016 |
| Platforms | PS4, Xbox One, Nintendo Switch, PC, Google Stadia |
| Steam Link | Enter The Gungeon |
One of the defining entries in the roguelike genre, Enter the Gungeon is bone-crushingly difficult, chaotic, and impossible to put down. After picking a playable character, people dive into the Gungeon as they fire their way through an array of floors, each one featuring randomly generated enemies, loot, and structures.
Enter the Gungeon will frustrate players to no end, but its frantic gameplay and rewarding loot system are just too entertaining to ignore. As far as pixel games are concerned, there aren't many bigger titles than Enter the Gungeon.
Terraria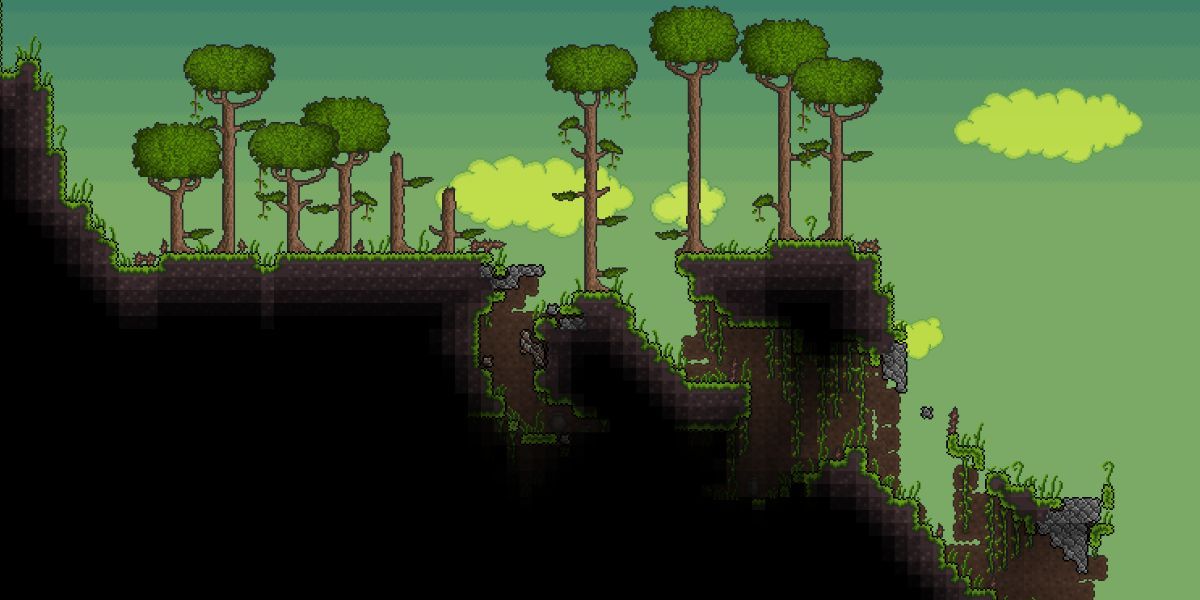 | | |
| --- | --- |
| Release Date | May 16, 2011 |
| Platforms | PS4, PS3, PS Vita, Xbox One, Xbox 360, Nintendo 3DS, Wii U, Nintendo Switch, PC, Mobile, Stadia |
| Amazon Link | Terraria |
Released in 2011, Terraria does show its age in some ways, but it is still one of the most ambitious and best indie pixel games of all time. A sandbox title, Terraria is all about presenting players with the tools to interact with this impressive world in their own ways.
Terraria's pixel art is pleasant, colorful, and benefits from the variety afforded by the vast world. There are prettier pixel games on the market, but few are better than Re-Logic's title.
Unsighted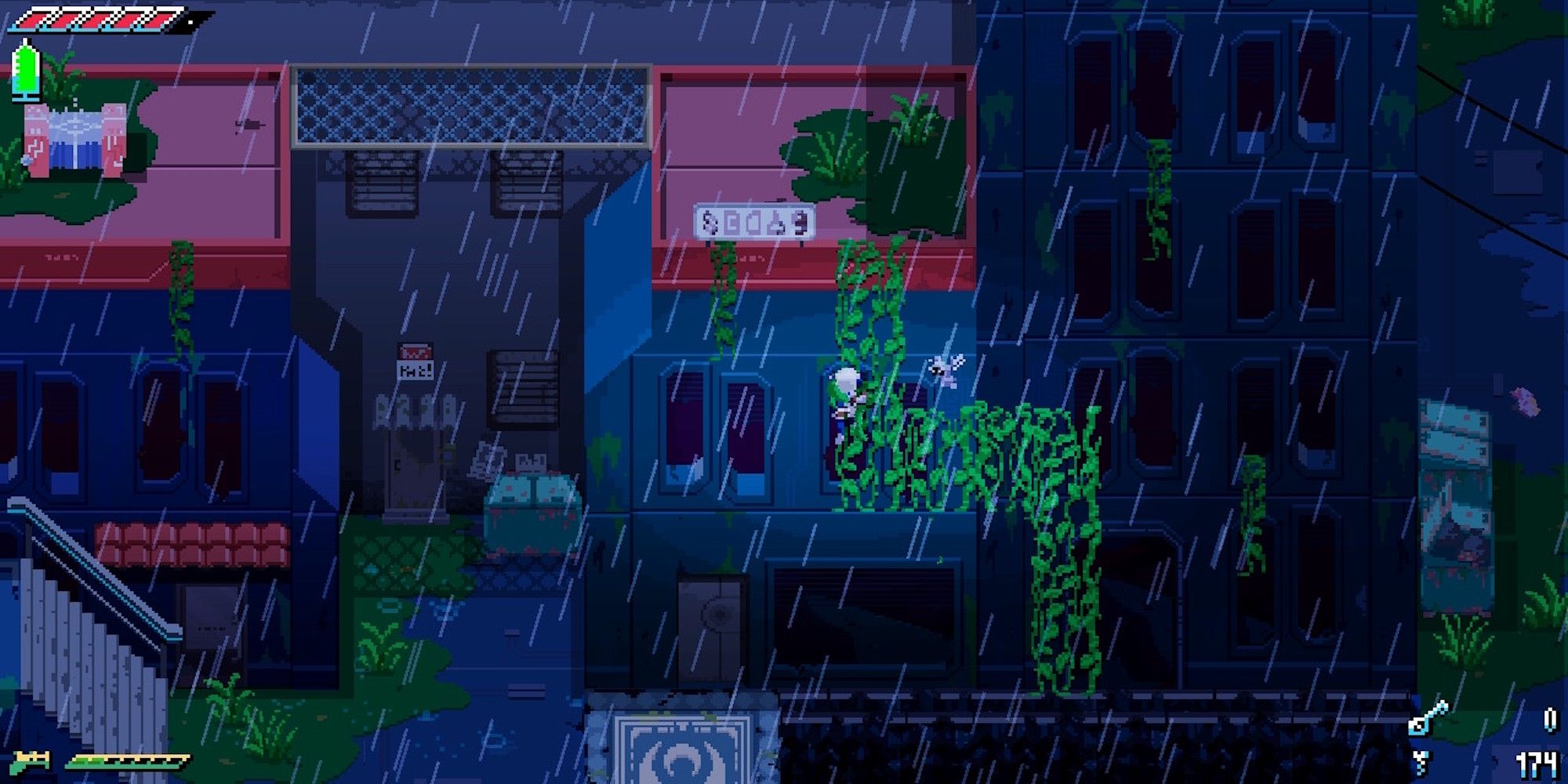 | | |
| --- | --- |
| Release Date | September 30, 2021 |
| Platforms | PS4, Xbox One, Nintendo Switch, PC |
| Steam Link | Unsighted |
An action RPG that leans heavily into exploration, Unsighted tells a gripping tale about war and androids. Alma, the main character, wakes up with no memories, a ticking clock to her doom, and the drive to collect five key items. Once the stage is set, players are left to explore Arcadia, a desolate city, at their own leisure.
RELATED: Things We Wish We Knew Before Starting Unsighted
Unsighted's pixel art is a sight to behold. Studio Pixel Punk utilized the art style's simplicity to perfection, crafting a world that is haunting. The combat is also quite fun, particularly once someone becomes accustomed to the parry system.
A Short Hike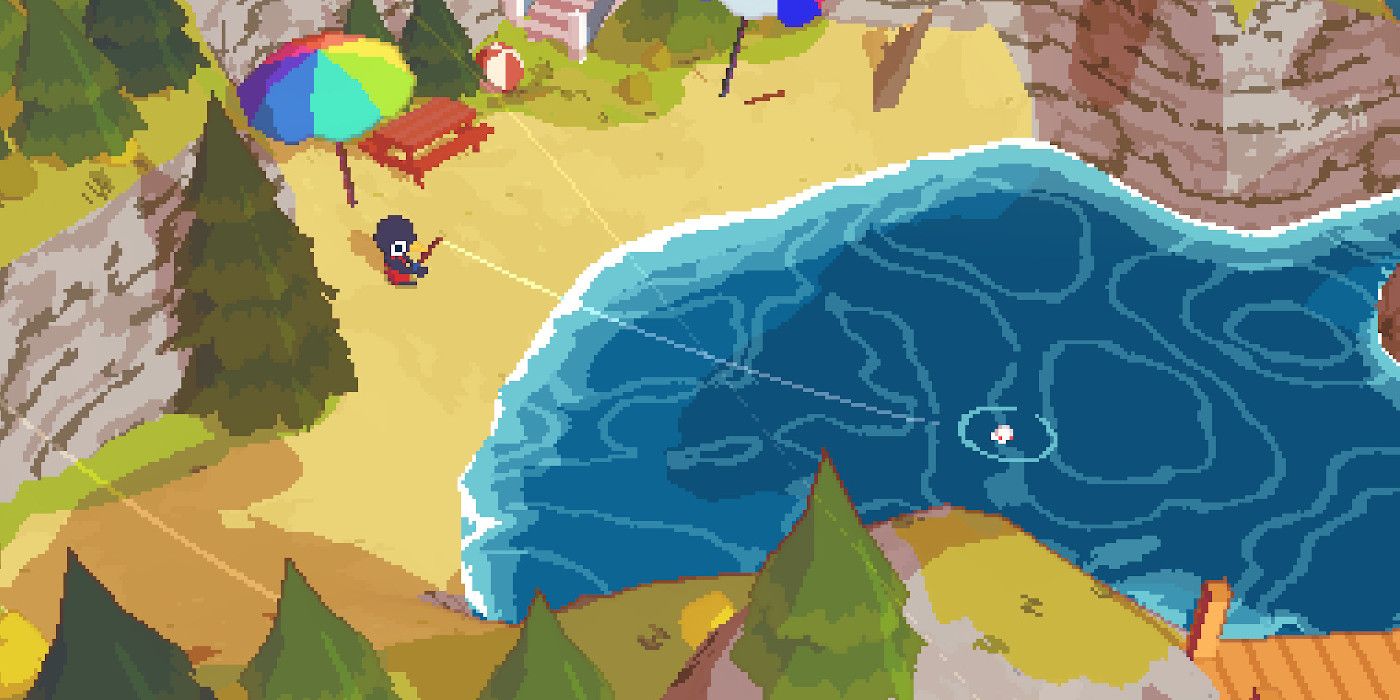 | | |
| --- | --- |
| Release Date | July 30, 2019 |
| Platforms | PS4, Xbox One, Nintendo Switch, PC |
| Steam Link | A Short Hike |
An adventure does need to have a world-altering goal to be unforgettable. A Short Hike tells the simple tale of Claire, a bird who sets out on a journey to find cellphone reception. This involves hiking up the Hawk Peak Trail.
An open-world game set in a lush environment, A Short Hike is relaxing and therapeutic. Free of much in the way of stress, A Short Hike permits Claire (and players) to just breathe in the fresh air and enjoy the casual trip. It is a beautiful pixel art game.
Blasphemous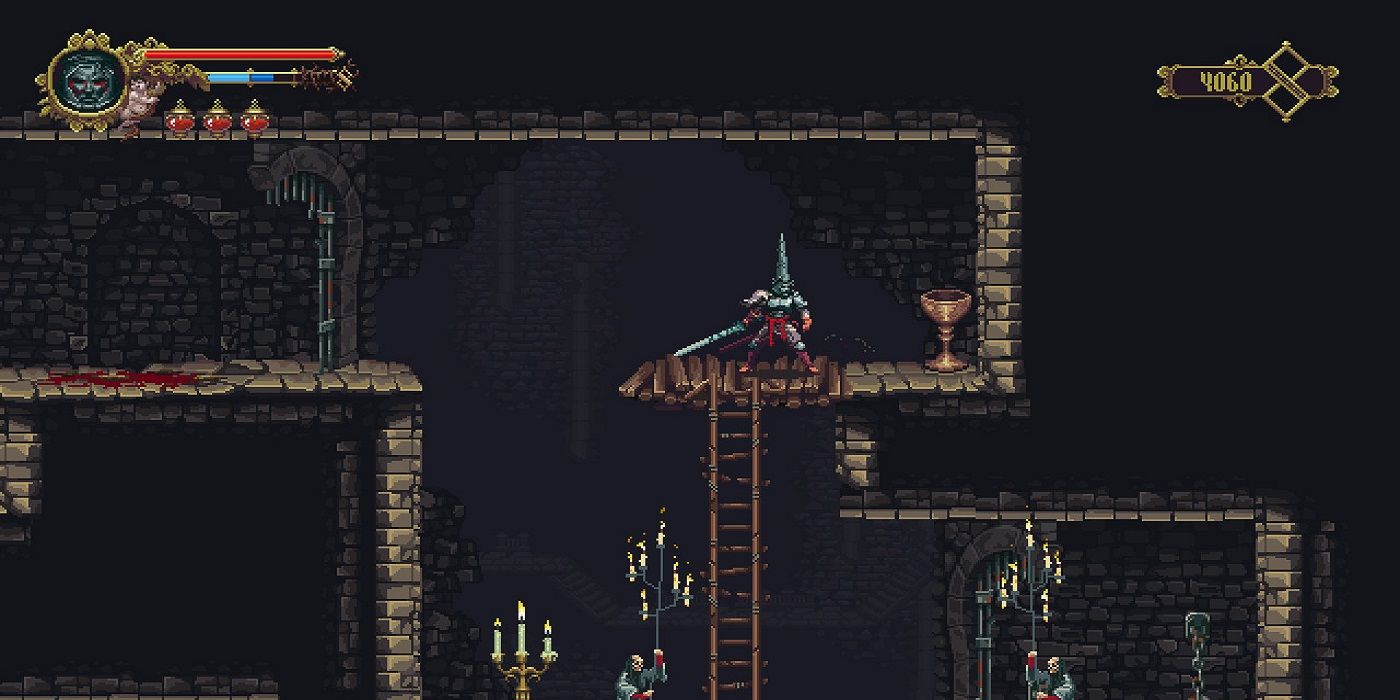 | | |
| --- | --- |
| Release Date | September 10, 2019 |
| Platforms | PS4, Xbox One, Nintendo Switch, PC |
| Amazon Link | Blasphemous |
The Game Kitchen's Blasphemous is a grim and gothic Metroidvania experience set in the fictional land of Custodia. The protagonist, known only as The Penitent One, is the final survivor of the Brotherhood of the Silent Sorrow, battling to piece together the truth of the 'The Miracle.'
Blasphemous is known for its lovingly crafted and macabre world, its ghastly and twisted enemy and boss design (many of these creatures would be right at home in any horror game), and its sophisticated pixel art. These are no simplistic retro-inspired visuals.
A Space For The Unbound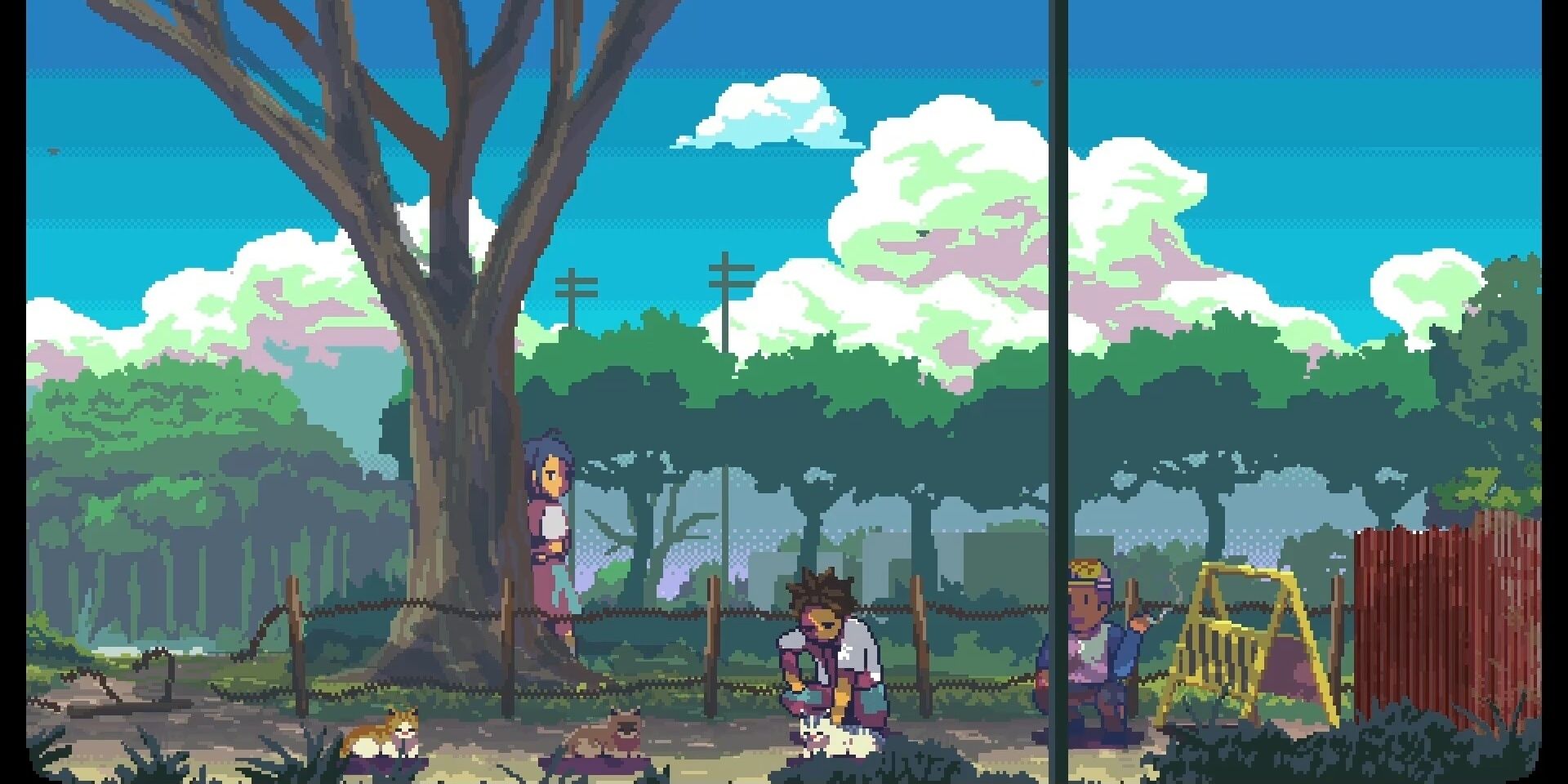 | | |
| --- | --- |
| Release Date | January 19, 2023 |
| Platforms | PS4, PS5, Xbox One, Xbox Series X/S, Nintendo Switch, PC |
| Steam Link | A Space for the Unbound |
An indie title, A Space for the Unbound takes place in Indonesia and follows a teenager as he goes through his life in a seemingly ordinary town. However, things are not quite as they seem, both in-universe and for the game itself. While the project is billed as a slice-of-life and opens with a relatively relaxed tone, A Space for the Unbound eventually takes some unexpected turns as it tackles challenging themes dealing with things like depression.
Aesthetically, Mojiken Studio's release is an early contender for the most beautiful pixel art game of 2023. A Space for the Unbound knocks its character designs and landscapes out of the park, and the story has quite a few visual moments that are breathtaking.
Moonlighter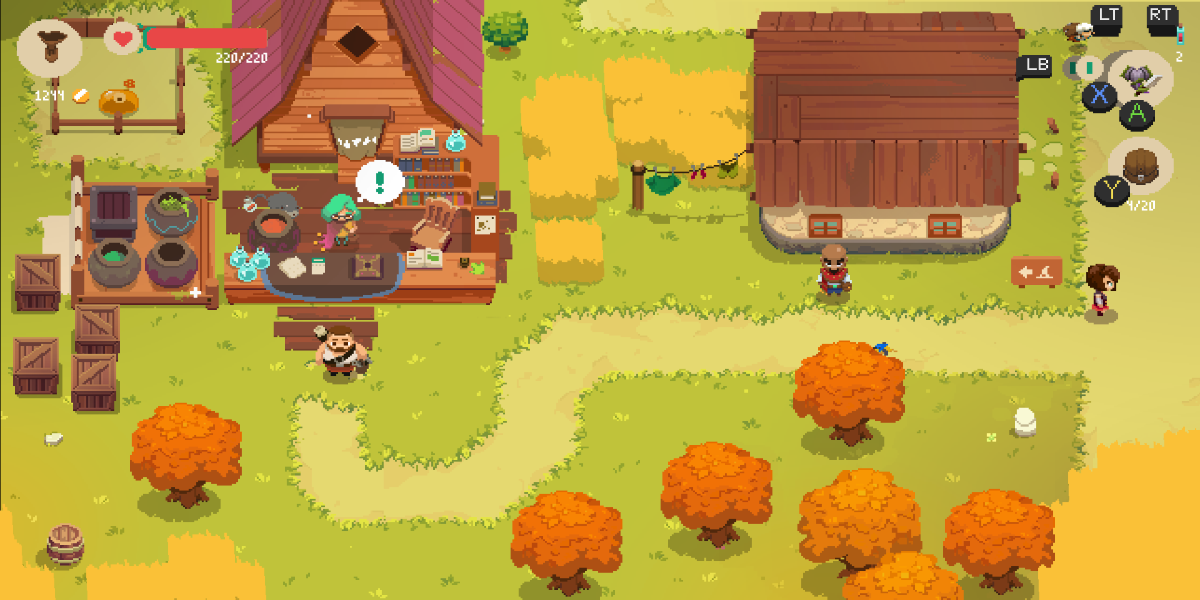 | | |
| --- | --- |
| Release Date | May 29, 2018 |
| Platforms | PS4, Xbox One, Nintendo Switch, PC, iOS, Stadia |
| Amazon Link | Moonlighter |
Moonlighter is like playing two different games. This roguelike RPG is a story about a shopkeeper named Will who dreams about being a hero in his village of Rynoka. With portals in his town leading to different realms, Will gets a chance to show his bravery.
The game is split into two parts. During the day, the protagonist manages their shop, communicates with villagers for special requests, and crafts new items. Players can price their items and interact with customers as well. At night, it's time to enter the dungeons and wield a weapon against enemies for valuable loot. The game cycles between the shop and the dungeons. Other parts of Rynoka come in handy too. With any extra cash, players can visit local shops to upgrade weapons to suit their play style.
Huntdown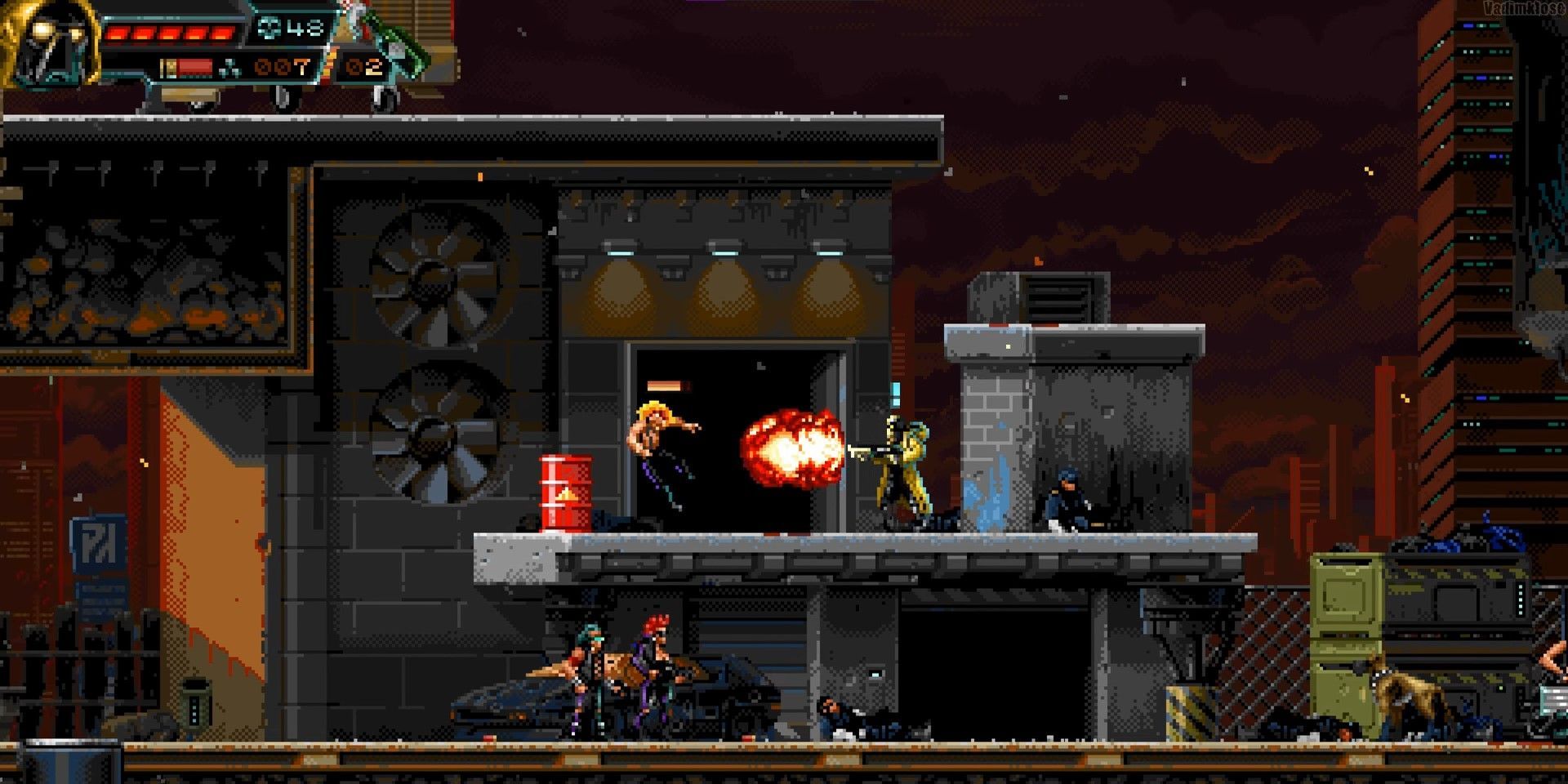 | | |
| --- | --- |
| Release Date | May 12, 2020 |
| Platforms | PS4, Xbox One, Nintendo Switch, PC |
| Steam Link | Huntdown |
The world has gone off the deep end, leaving corporations to dictate the lives of the masses. Naturally, such a society produces rebels in the form of gangs, who mainly exist to spread violence across the streets. Huntdown tasks players to assume the roles of bounty hunters as they aim to take on these mobs of punks and hoodlums. This goal requires a lot of gunfire and explosions.
Easy Trigger Games' Huntdown is a run 'n gun shooter ripped right out of the late '80s and early '90s. This retro feel is reflected in the game's environments, character designs, soundtrack, and general cyberpunk aesthetic. Fittingly, the shooter has a 16-bit pixel art look that pops off the screen with neon lights, graffiti, and great attention to detail.
Kingdom Two Crowns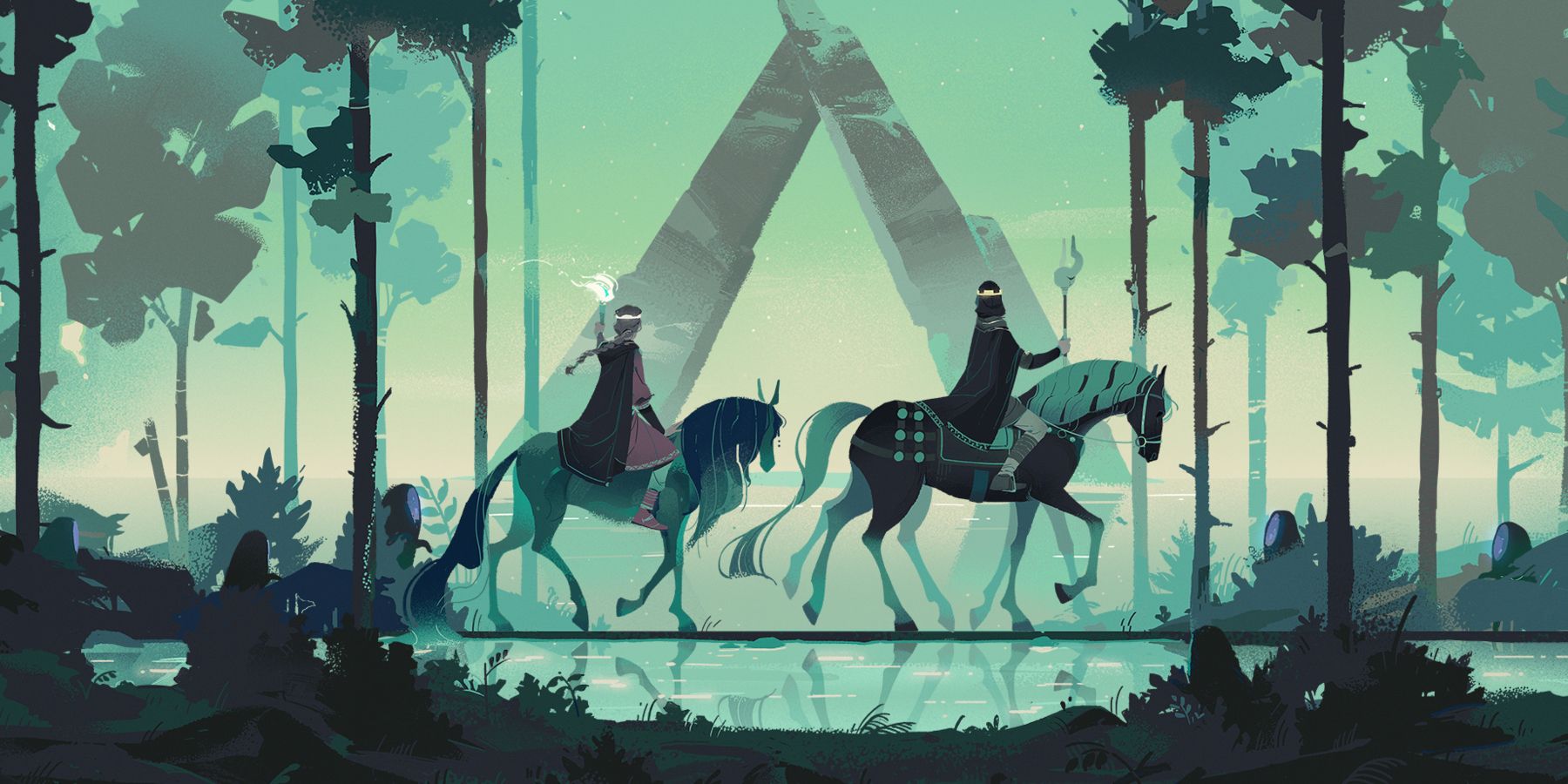 | | |
| --- | --- |
| Release Date | December 11, 2018 |
| Platforms | PS4, Xbox One, Nintendo Switch, PC, Android, iOS |
| Steam Link | Kingdom Two Crowns |
Raw Fury's Kingdom series has consistently knocked itself out of the park. While New Lands was probably most people's first exposure to the license, Two Crowns is arguably the best Kingdom come, although that might change once Kingdom Eighties debuts in 2023. 2D side-scrollers rarely try their hand at the strategy genre, but Two Crowns shows that any trepidation might be misplaced. As a ruler, players travel through a desolate land as they try to create something from the ashes, which generally means investing in infrastructure and the people who will bring them to life.
Two Crowns also has a tower defense element as villages and buildings can be attacked at night, so players need to invest in protection to ensure they survive. As its title suggests, the game supports co-op play as two rulers can roam different parts of the map and work together but separately toward creating a better world. Like all the Kingdom games, Two Crowns is gorgeous, making it one of the best pixel art games from a technical perspective.
Coffee Talk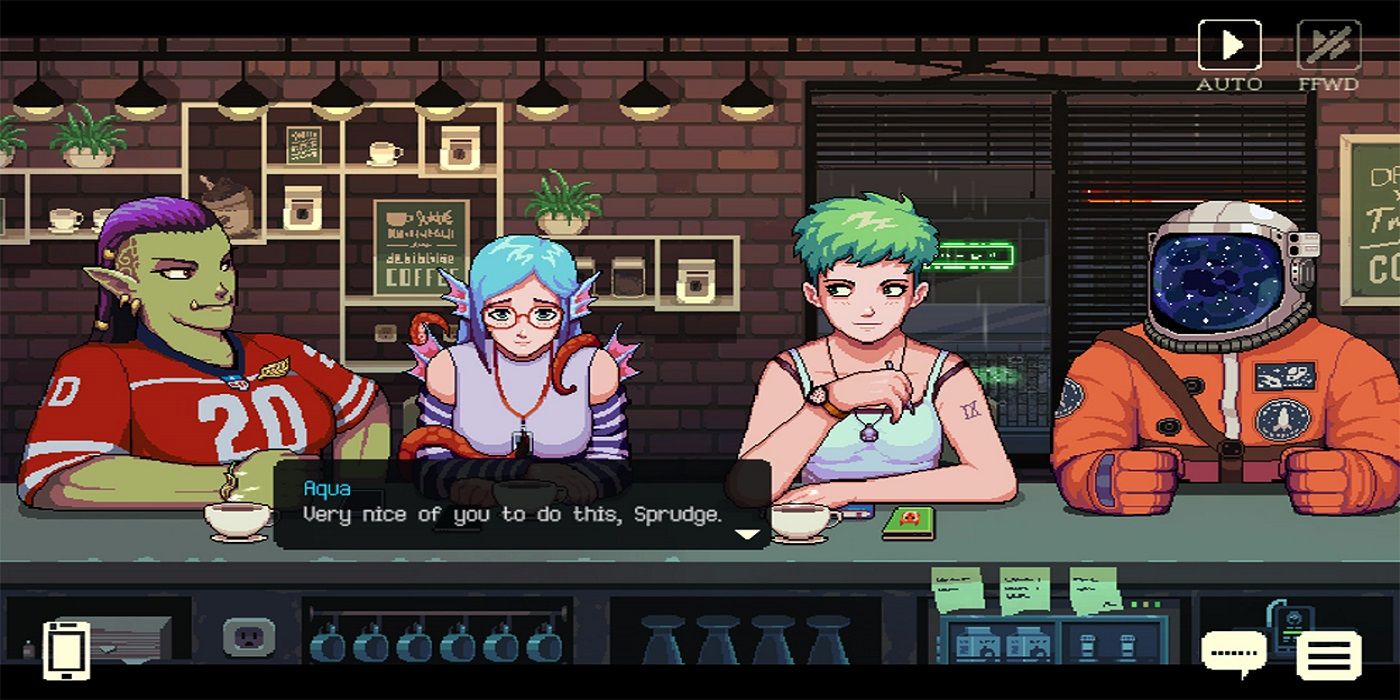 | | |
| --- | --- |
| Release Date | January 29, 2020 |
| Platforms | PS4, Xbox One, Nintendo Switch, PC |
| Steam Link | Coffee Talk |
The official website for Coffee Talk cites "90s anime, classic pixel art adventure games, and the chill imageries often associated with lo-fi chillhop music" as inspirations for its visual style. All of this will be super apparent to anyone who has spent time with the popular title.
RELATED: Longest Visual Novels (& How Long They Take To Read)
Coffee Talk is a fascinating visual novel, set in an alternate take on contemporary Seattle. Fantastic creatures like orcs live alongside humankind and, of course, share coffee shops. Which is where the player comes in. The goal of the game is to satisfy these often-mythological patrons while learning more about them and their lives. Over the course of play, a variety of thought-provoking and utterly engrossing tales will be told.
Owlboy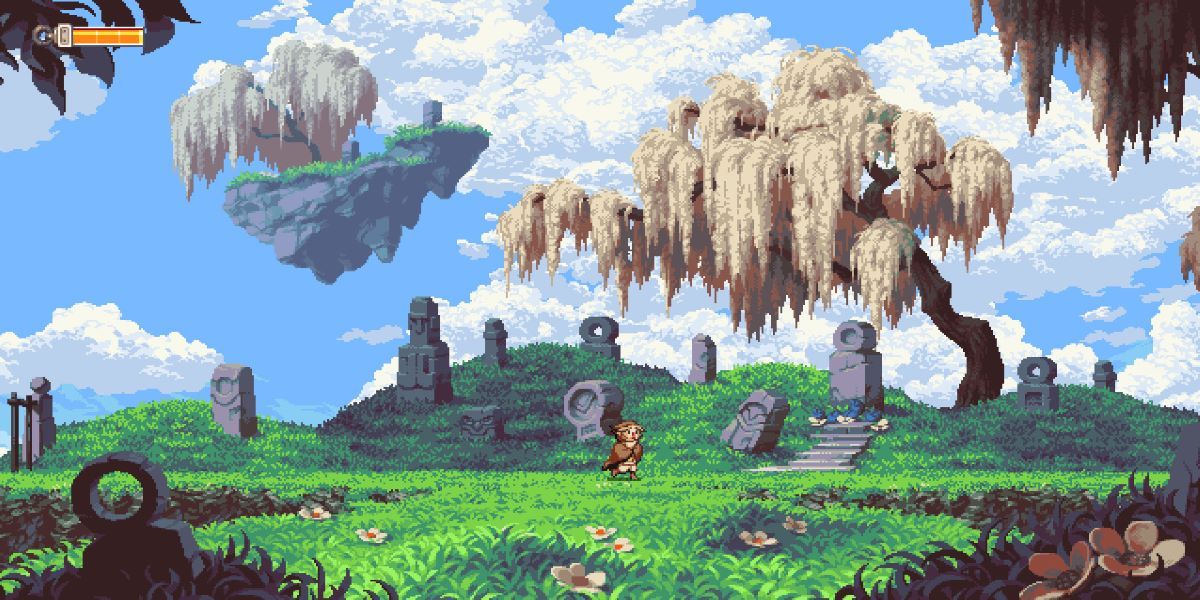 | | |
| --- | --- |
| Release Date | November 1, 2016 |
| Platforms | PS4, Xbox One, Nintendo Switch, PC |
| Amazon Link | Owlboy |
Owlboy is a sincere story about Otus, a boy who is also an owl. His life takes a turn when pirates appear, but that's just the beginning. Otus can fly anywhere he wants, but that doesn't mean this beautiful and very creative platformer/adventure title will be any easier. In this game, progressing through dungeons requires puzzle-solving and fighting enemies that obstruct the path.
In order to fight, Otus carries his friends to target enemies or creatively uses his undemanding abilities. It's heartwarming seeing his friends become his strength. Owlboy's imaginative story and unique playstyle make the game all the more compelling. The jaw-dropping, detailed pixel art is the best part of this game. From the background to the foreground, it's incredibly well-designed.
Worldbox – God Simulator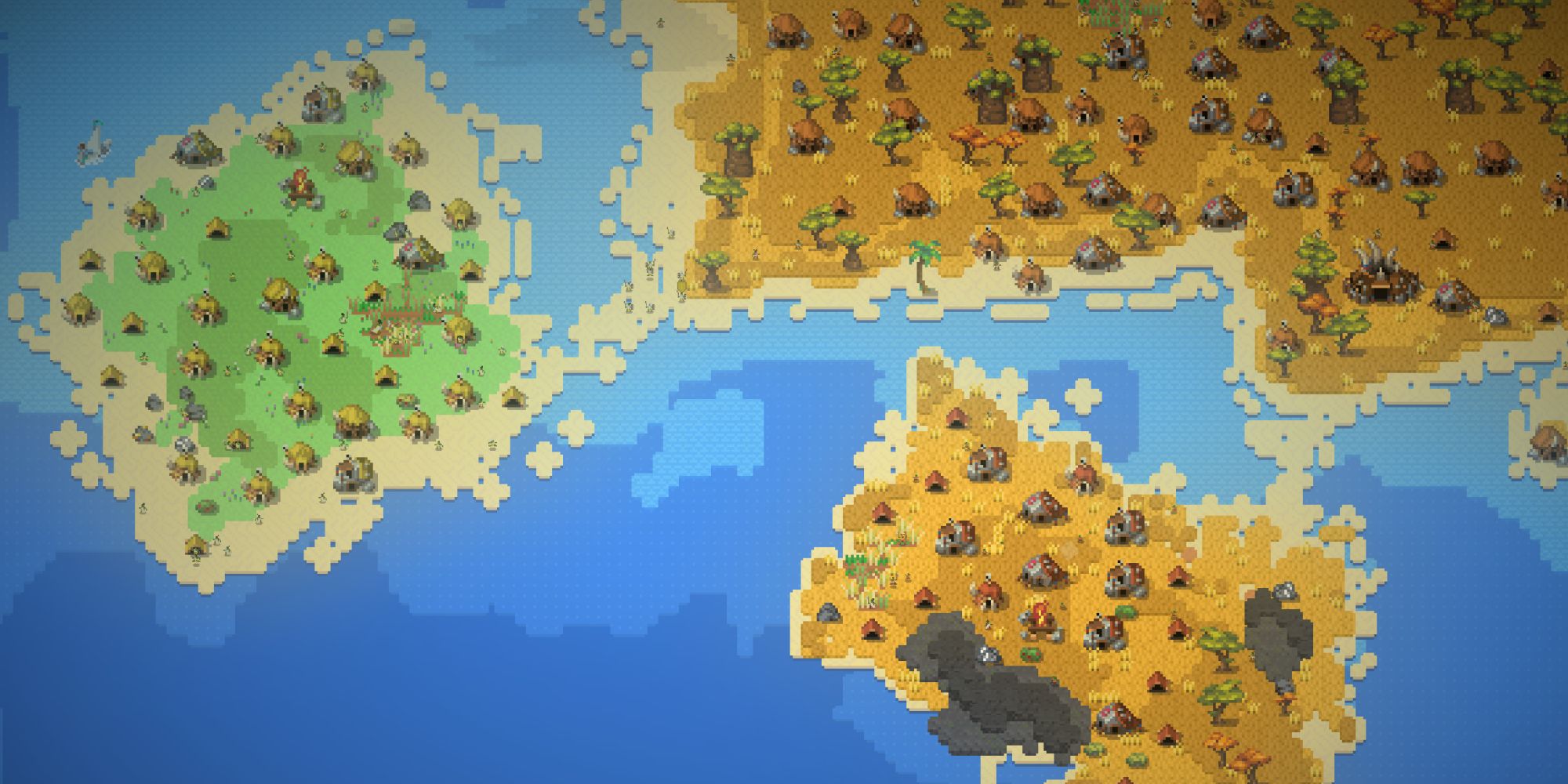 Worldbox – God Simulator delivers exactly what its title advertises: a sandbox for people to divinely govern. Once players launch this early access title, they will spawn over a random world that will serve as their playground, although that does not mean there aren't consequences to poor management.
Worldbox's pixel art simplifies the information present on screen, permitting players to get a general gist of how their civilizations are developing from just a quick glance. Although the visuals are not always the most detailed, the game can produce some incredible sights that will make someone feel god-like.
Katana ZERO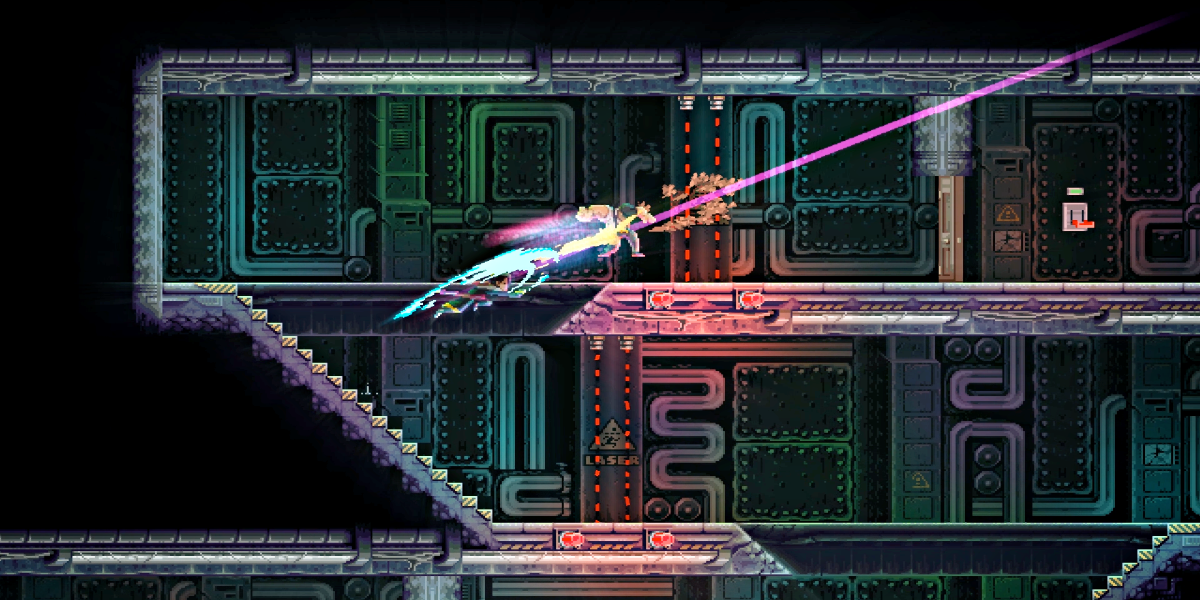 | | |
| --- | --- |
| Release Date | April 17, 2019 |
| Platforms | Xbox One, Nintendo Switch, PC |
| Steam Link | Katana ZERO |
Katana ZERO's retro, neon art paired with synth music creates an exhilarating atmosphere that complements the game's fast-paced nature. The protagonist is Zero, an assassin that is under a drug called Chronos that grants him a way to manipulate time. Abilities such as dodging, slowing time, and reflecting bullets take time to master. Mastering these skills is important since each level must be completed flawlessly.
A feature that stands out in Katana ZERO is that Zero dies after taking a single hit. When Zero dies, his precognition rewinds back to the start of the mission. This gives gamers another chance to fix their mistake and complete the entire task without dying. The story may not be as captivating as some, but the few hours of combat are enjoyable.
Baba Is You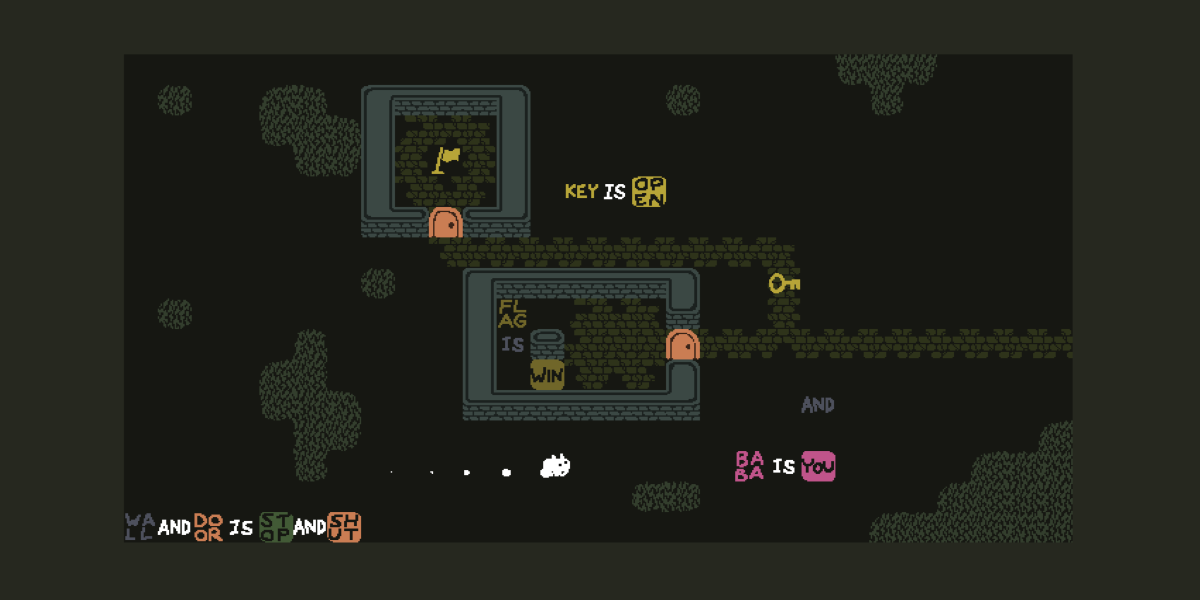 | | |
| --- | --- |
| Release Date | March 13, 2019 |
| Platforms | Nintendo Switch, PC, iOS |
| Steam Link | Baba Is You |
Baba Is You uses pixel art in a distinctive and simplistic way. The main character is a white, four-legged creature striving to get past all obstacles. Puzzles happen to be a crucial part of many pixel art games, but Baba Is You makes puzzles the only mechanic allowing the player to move forward in the game.
RELATED: Puzzle Games You Have To Be A Genius To Complete
The only way to get through the game is to manipulate the rules, which are playable objects in the game, and find the solution. It seems simple enough, but its simplicity is misleading. The puzzles become challenging and push players to contemplate. Not to mention, the pixel art is adorable.
Cookie Clicker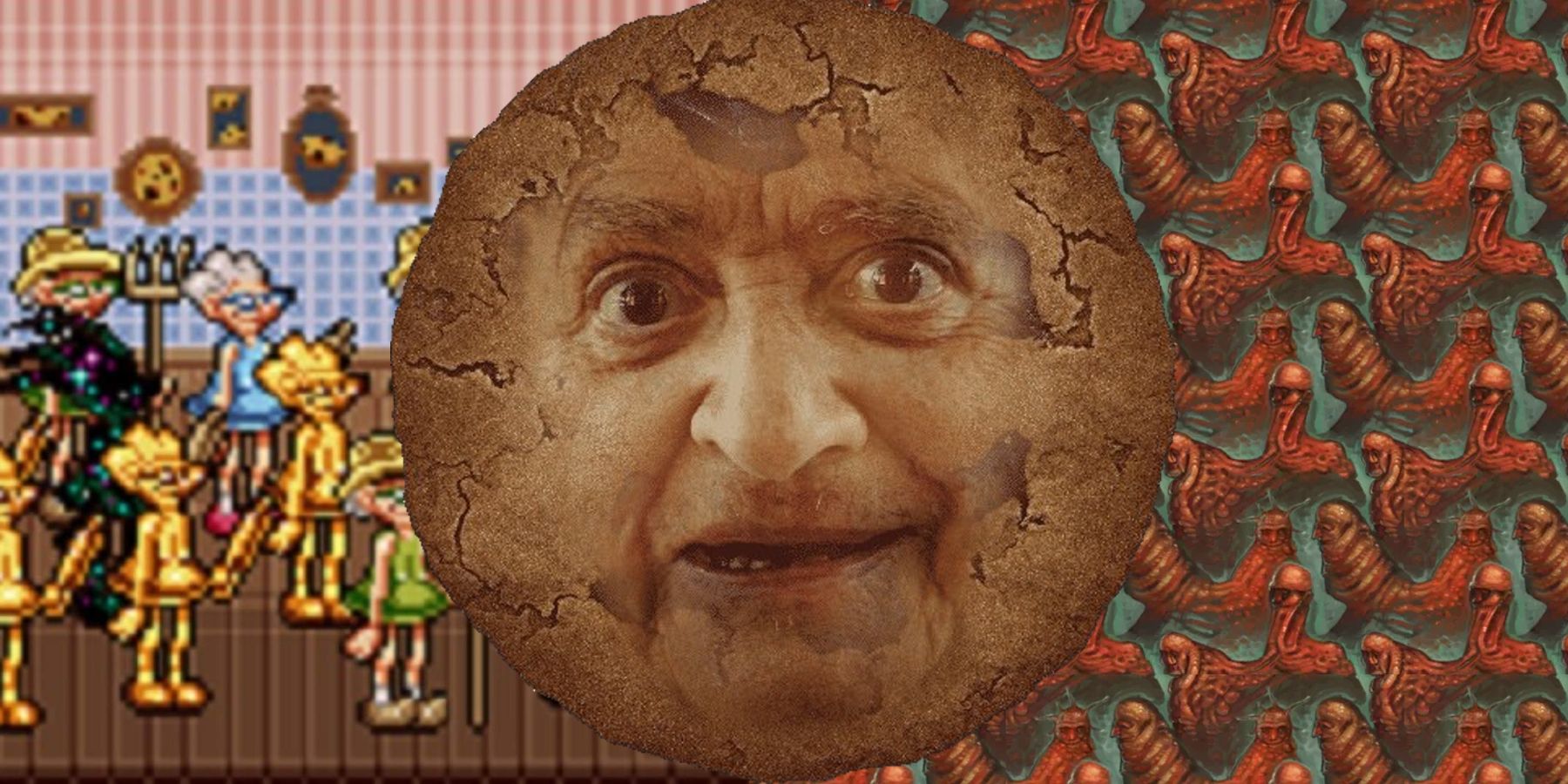 | | |
| --- | --- |
| Release Date | August 8, 2013 |
| Platforms | Mobile, PC |
| Steam Link | Cookie Clicker |
Cookie Clicker has been out for a while, originally debuting on a web browser in 2013. Since then, this quirky project has blossomed in popularity, peaking with the launch of a Steam version in 2021. Cookie Clicker starts out by having players do what its title suggests: click a cookie to produce more cookies.
As the player accumulates tasty treats, they will be able to spend their cookies on tools, buildings, and grandmas to help speed up their production. Eventually, they will sit on the throne of a cookie empire that produces millions of goods within seemingly seconds. There is no limit when it comes to cookies.
Starbound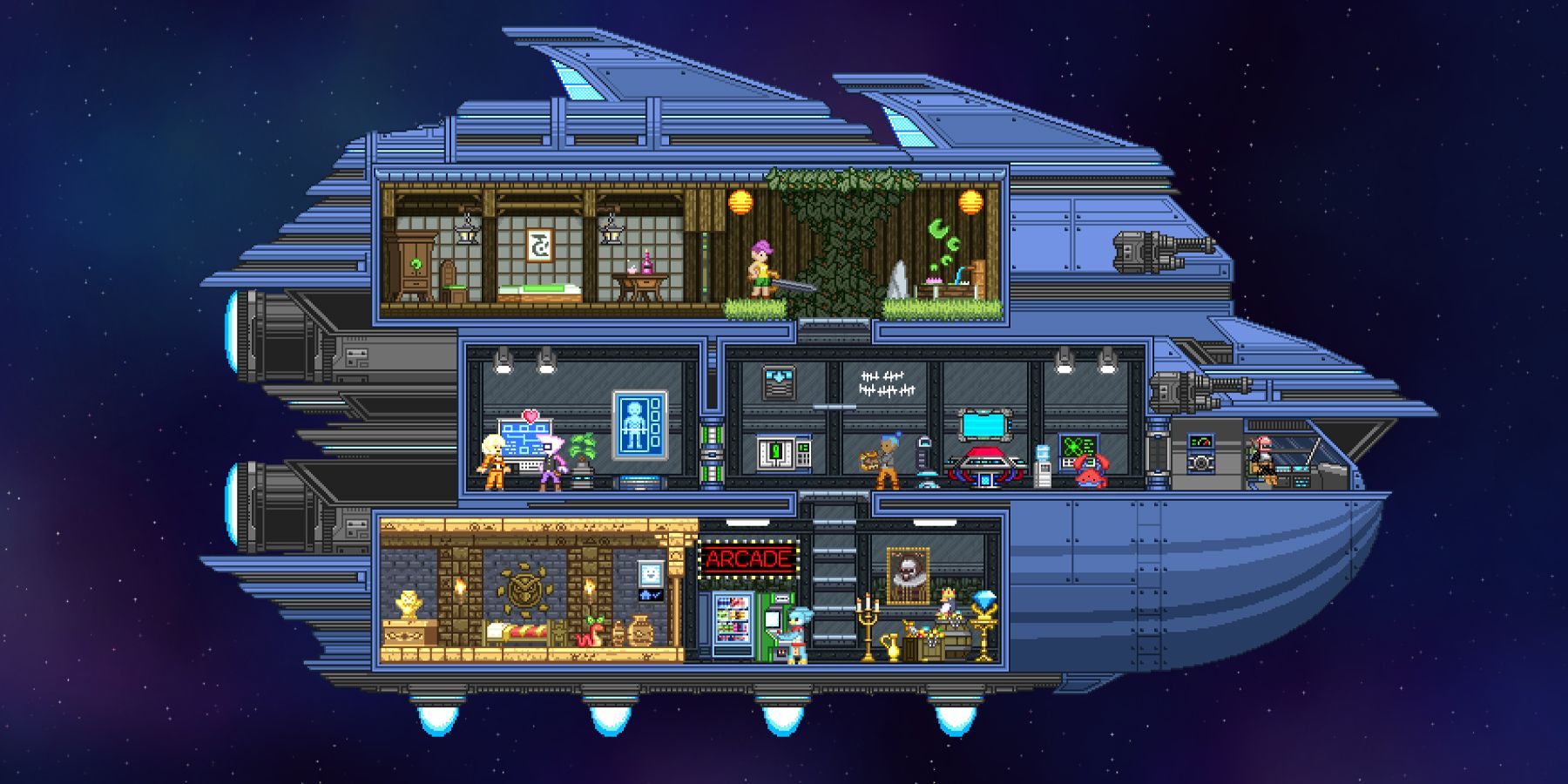 | | |
| --- | --- |
| Release Date | July 22, 2016 |
| Platforms | PC |
| Steam Link | Starbound |
Starbound takes Terraria's gameplay loop and sends it out into the universe. There aren't too many sandbox pixel games out there, but when one comes around, it tends to be pretty special. Starbound frees the player to craft their own adventures as they visit procedurally generated worlds filled with inhabitants to kill and minerals to mine. These planets are unique and filled with surprises as players explore different biomes or dig deep into the soil.
For those who prefer their pixel games to have a bit more direction, Starbound comes with story missions that include their own bosses. These are well-executed and often pretty challenging, serving as a great companion piece to the sandbox gameplay. Visually, Starbound is pleasant and it isn't unusual for a picturesque vista to become the backdrop of a planetary romp.
Stardew Valley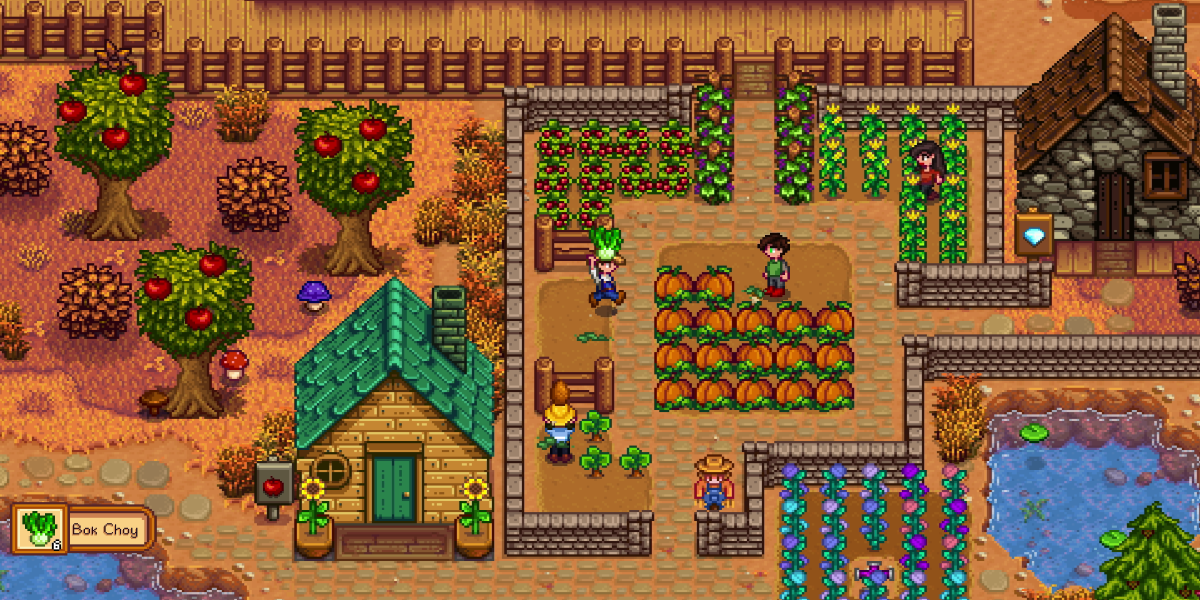 | | |
| --- | --- |
| Release Date | February 26, 2016 |
| Platforms | PS4, PS Vita, Xbox One, Nintendo Switch, PC, iOS |
| Amazon Link | Stardew Valley |
The classic Stardew Valley may be one of the most beloved pixel art games of all time. In this RPG, the goal is to build a farm and restore Stardew Valley. Players can grow crops, raise animals, cook meals, go fishing (a profitable endeavor in all manner of titles, including Red Dead Online), and craft items they need. The pixel style adds to the charm of living a wholesome farm life.
Also, the main character can interact with NPCs and even start a family. It's like living in a pixelated world. Besides that, players can complete bundles for currency or resources. The only consequence here is getting too tired, which then reduces earnings. It's also possible to play with friends and build a farm together or share resources, so that's a bonus.
Dead Cells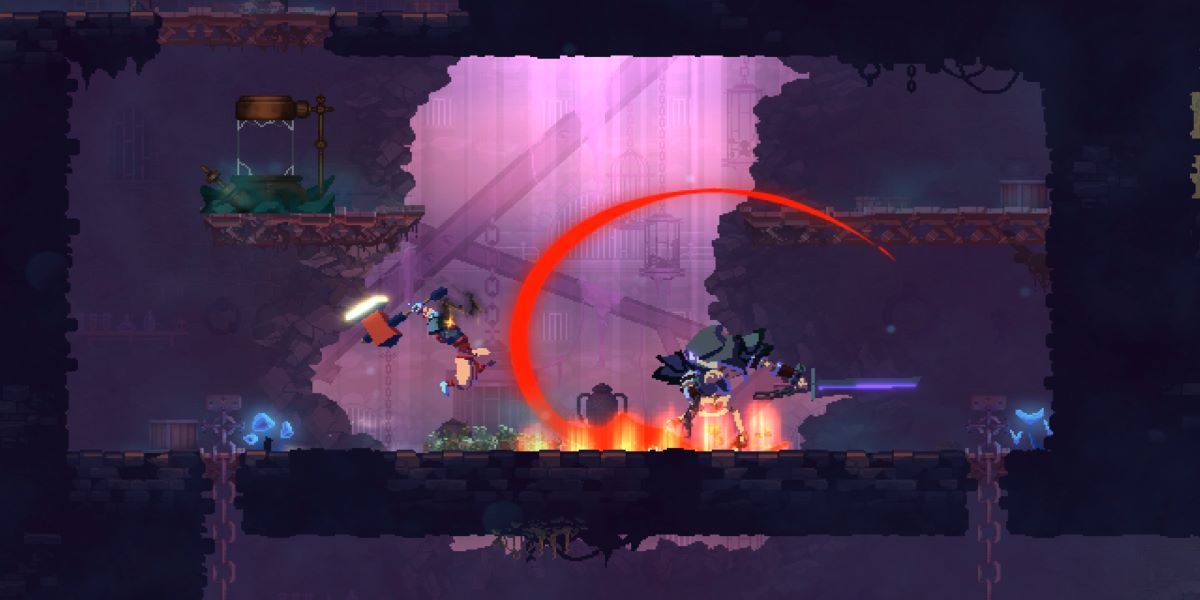 | | |
| --- | --- |
| Release Date | August 7, 2018 |
| Platforms | PS4, Xbox One, Nintendo Switch, PC, iOS |
| Amazon Link | Dead Cells |
Another popular pick, Dead Cells is a Metroidvania-style game with eye-catching animation. Its super-addictive rogue-like structure creates a challenge for players with permadeath, which means a lot of what is earned will be lost on death. This fast-paced game keeps gamers' hearts pumping with the scare of permadeath and merciless enemies. In short, the game feels incredibly thrilling.
The goal is to cautiously escape the castle and to complete each dungeon successfully. Dead Cells isn't so ruthless, though, since players get permanent upgrades to help them throughout their journey. Also, the nonlinear progression enables access to different paths to reach the destination. Players can go for paths that seem the most fitting for their play style.
Undertale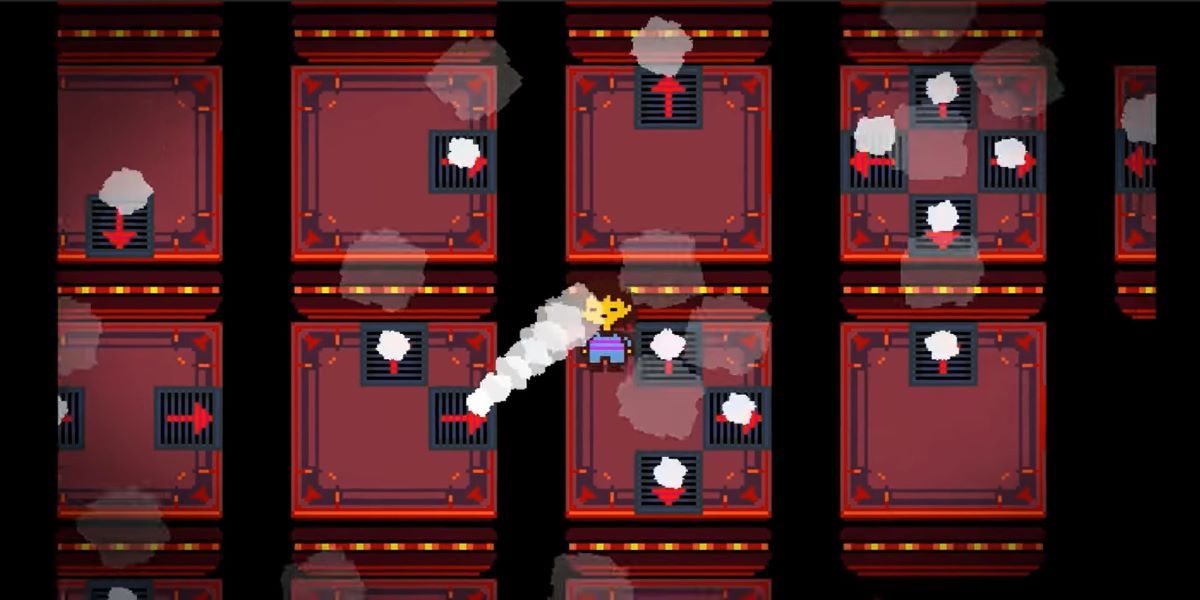 | | |
| --- | --- |
| Release Date | September 15, 2015 |
| Platforms | PS4, PS Vita, Xbox One, Nintendo Switch, PC |
| Steam Link | Undertale |
Many fell in love with Undertale and it's no surprise why. The story revolves around a young child that falls into the Underground and is introduced to a world of monsters. For a game set in a deadly place, it's quite endearing, with humor, eccentric monster personalities, and the main character's ability to be friends with all the enemies.
However, friendship isn't necessary. In combat, it's possible to spare enemies or kill them, which results in different consequences. The goal of the game is to find a way back to the surface. The journey involves a handful of perplexing puzzles and unique combat through the dark and unsophisticated pixel world. Undertale is a game that will bring a smile to anyone's face.
Celeste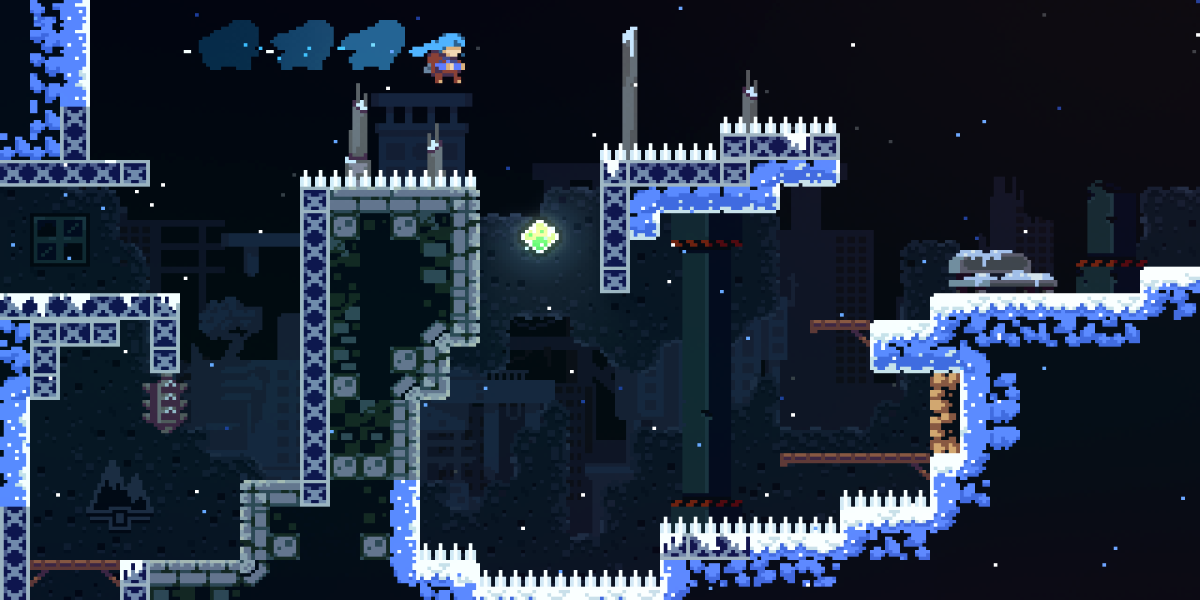 | | |
| --- | --- |
| Release Date | January 25, 2018 |
| Platforms | PS4, Xbox One, Nintendo Switch, PC, Google Stadia, iOS |
| Steam Link | Celeste |
Celeste is a story of self-discovery for the main character, Madeline. This narrative platformer is about helping Madeline fight her way to the top of Celeste Mountain. With arduous challenges and stimulating platforming, Celeste feels worthwhile. The 8-bit style, exploration, unique designed secret rooms, and progression of the game feel quite wholesome.
The controls are simple and easy to learn, but that doesn't mean the game won't be challenging. Players should be prepared for countless deaths while they make their way up to the summit. The deaths aren't discouraging, urging players to maintain a trial-and-error mindset. Celeste isn't just about platforming; the story is as engaging as much as the action.
MORE: Retro Nintendo Games That Had Surprising Features